Journal 50:
Alaska
Alaska to Texas: The Drive Sept. 2 - Oct. 20, 2014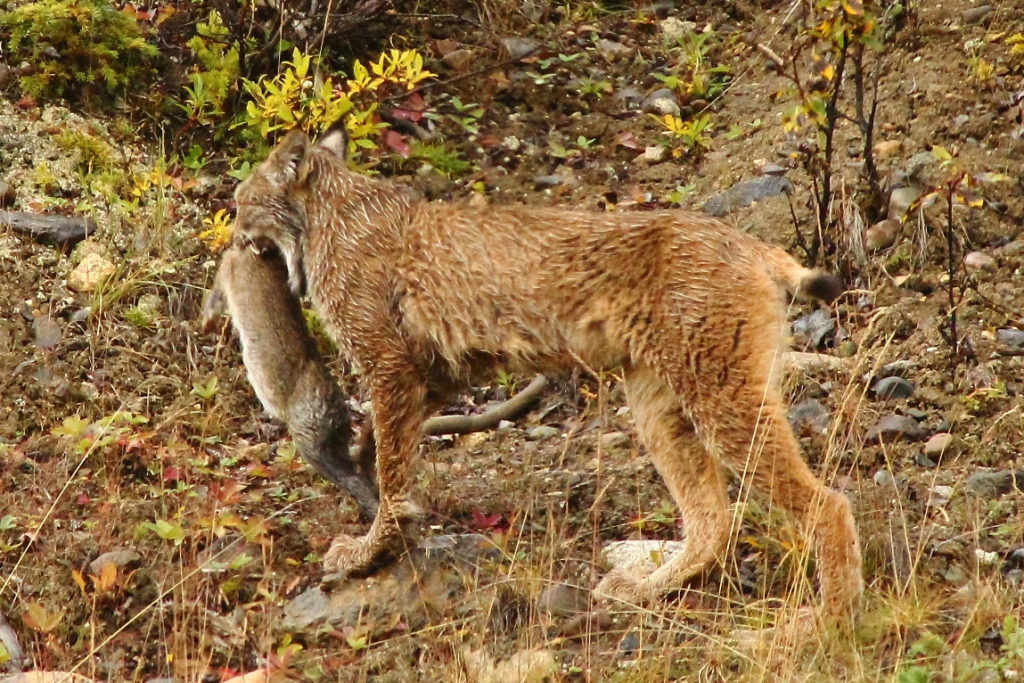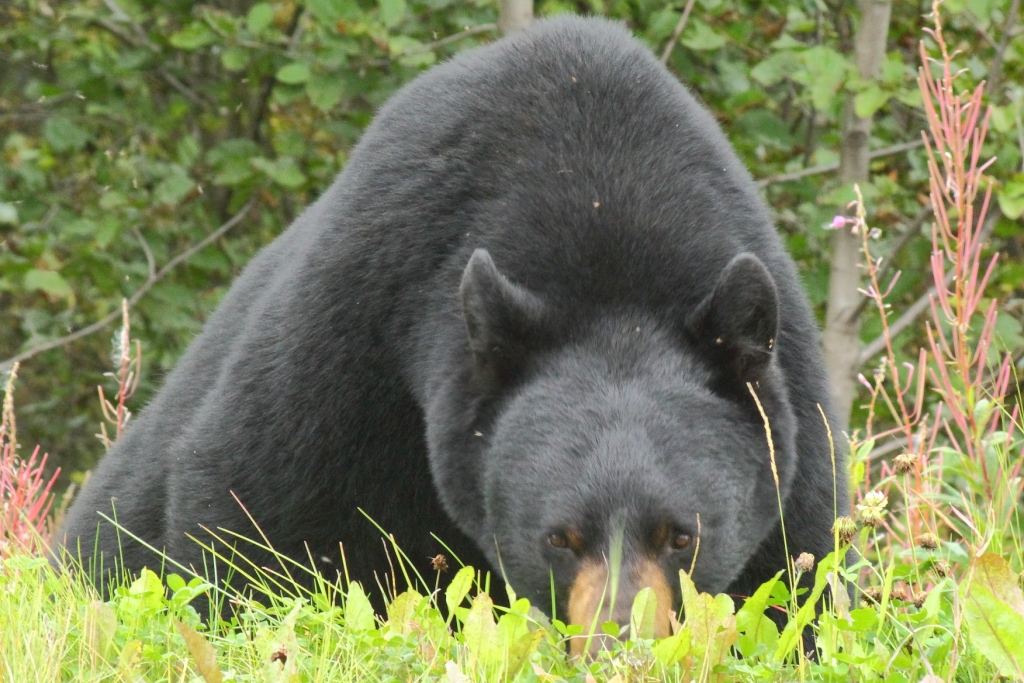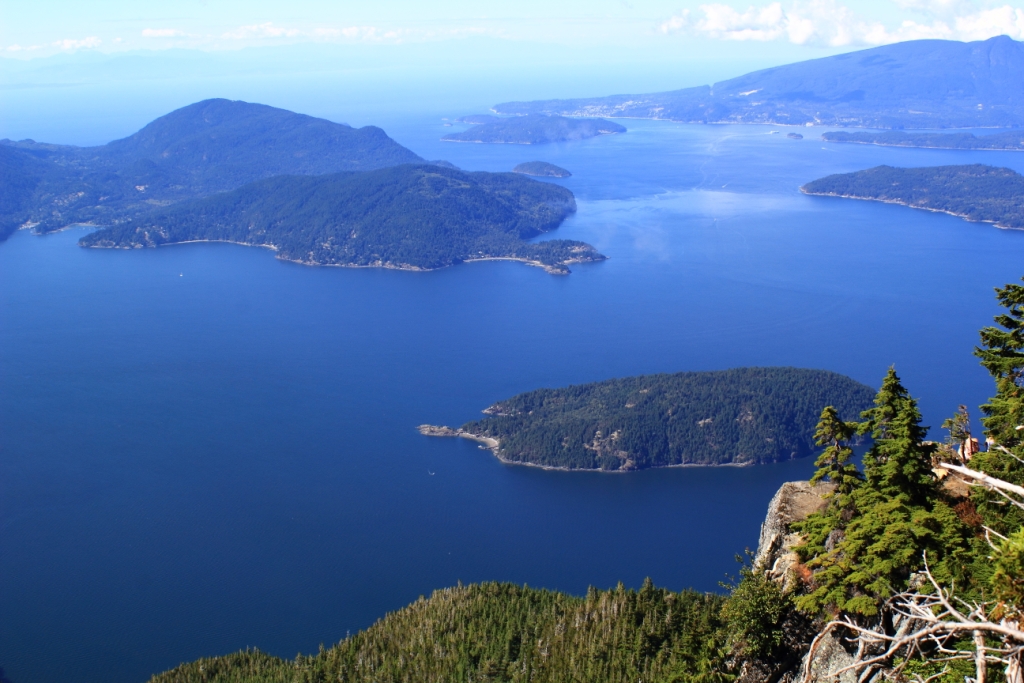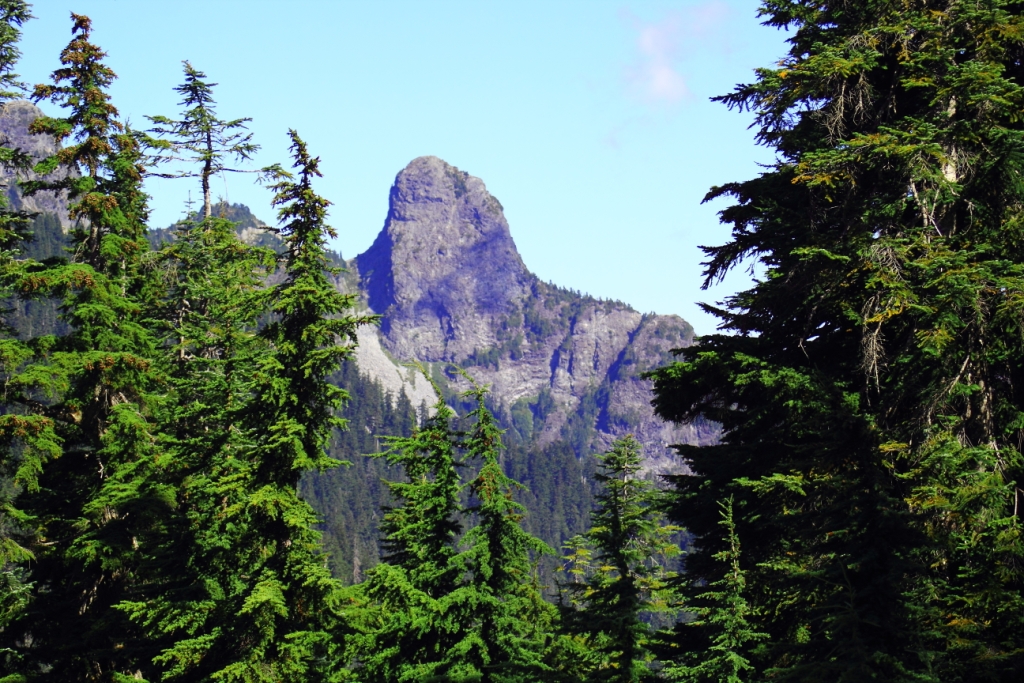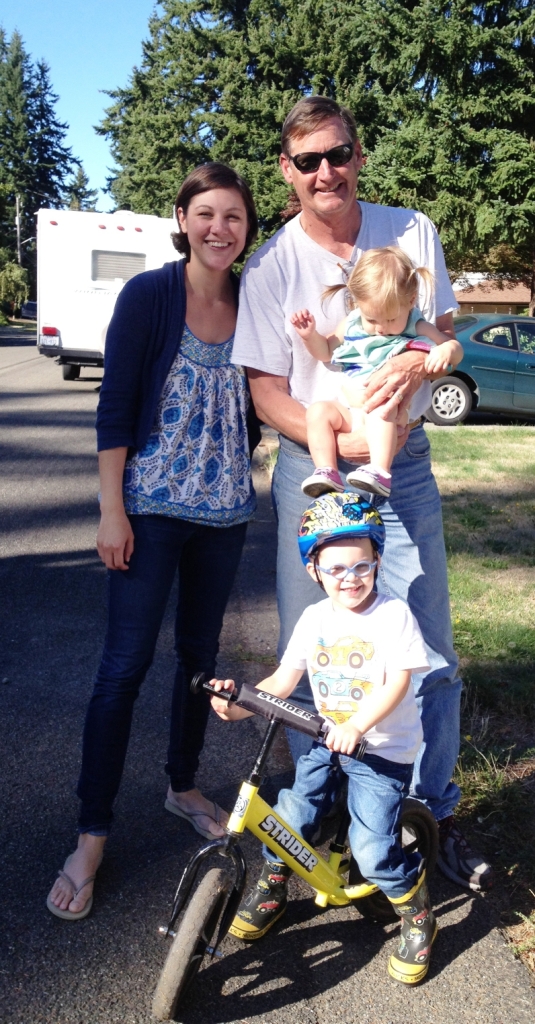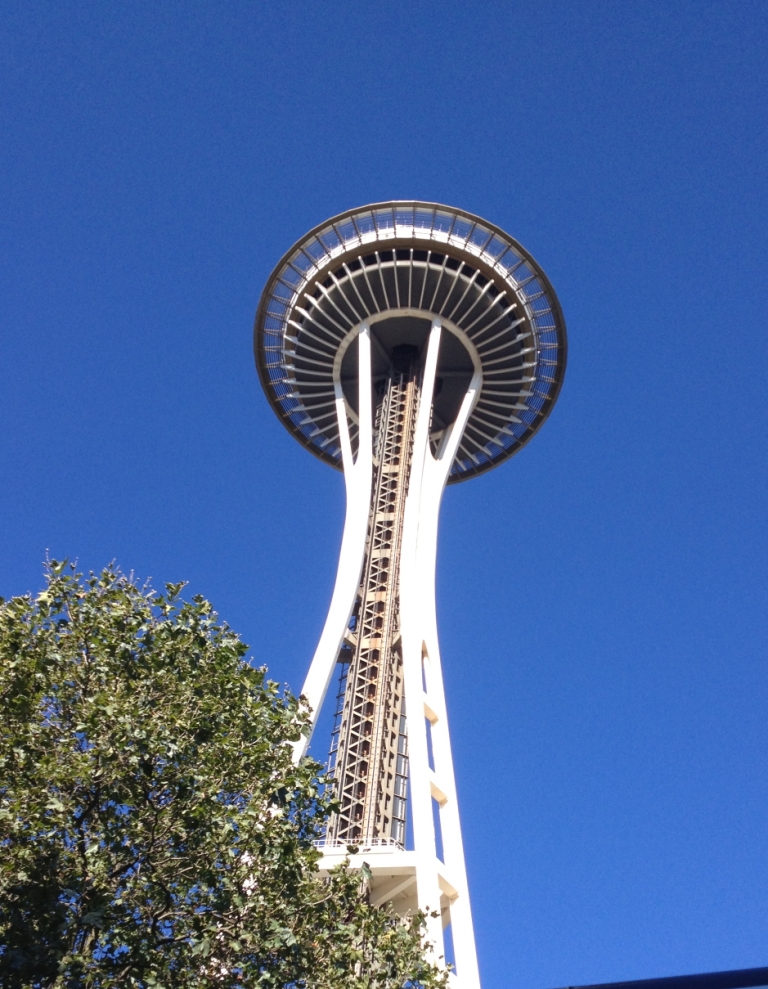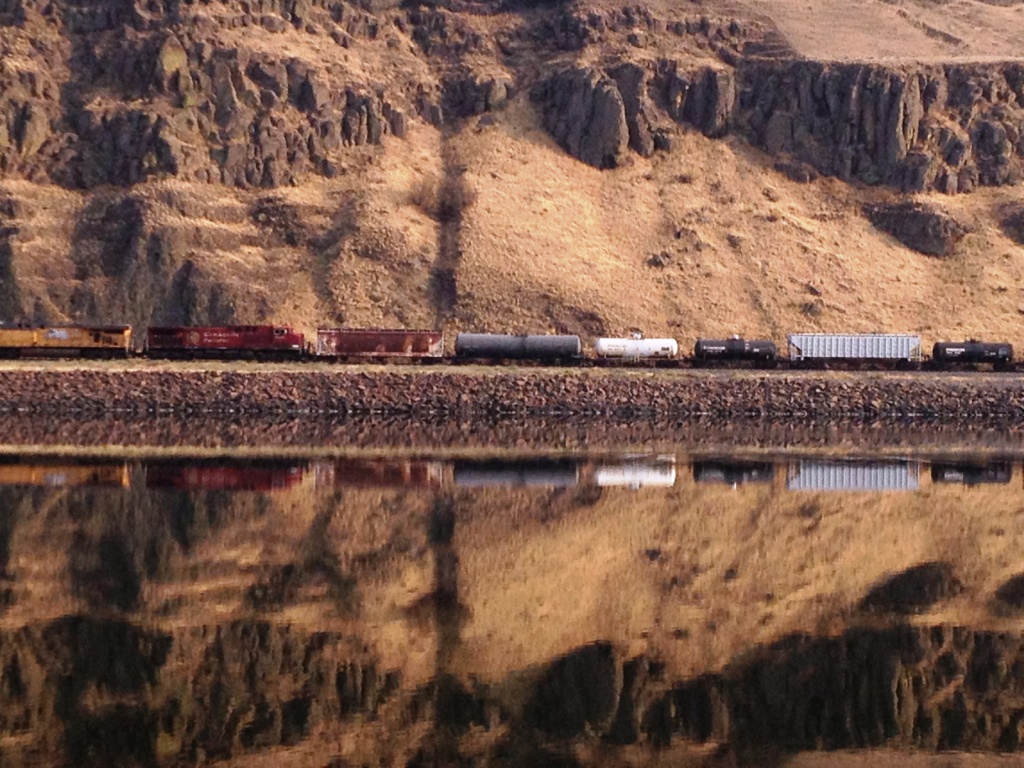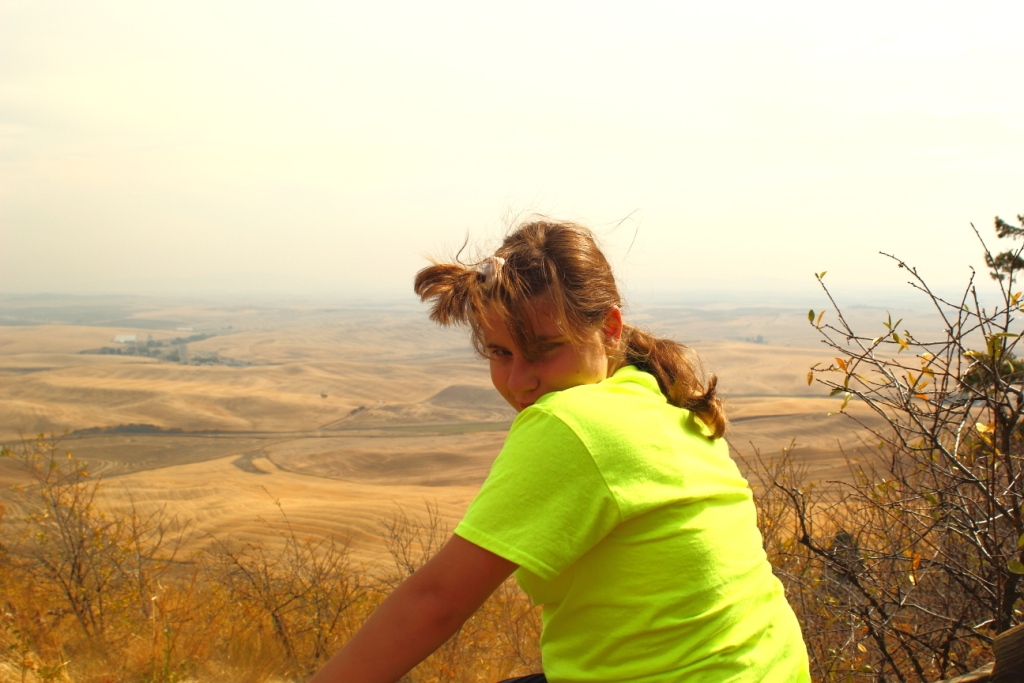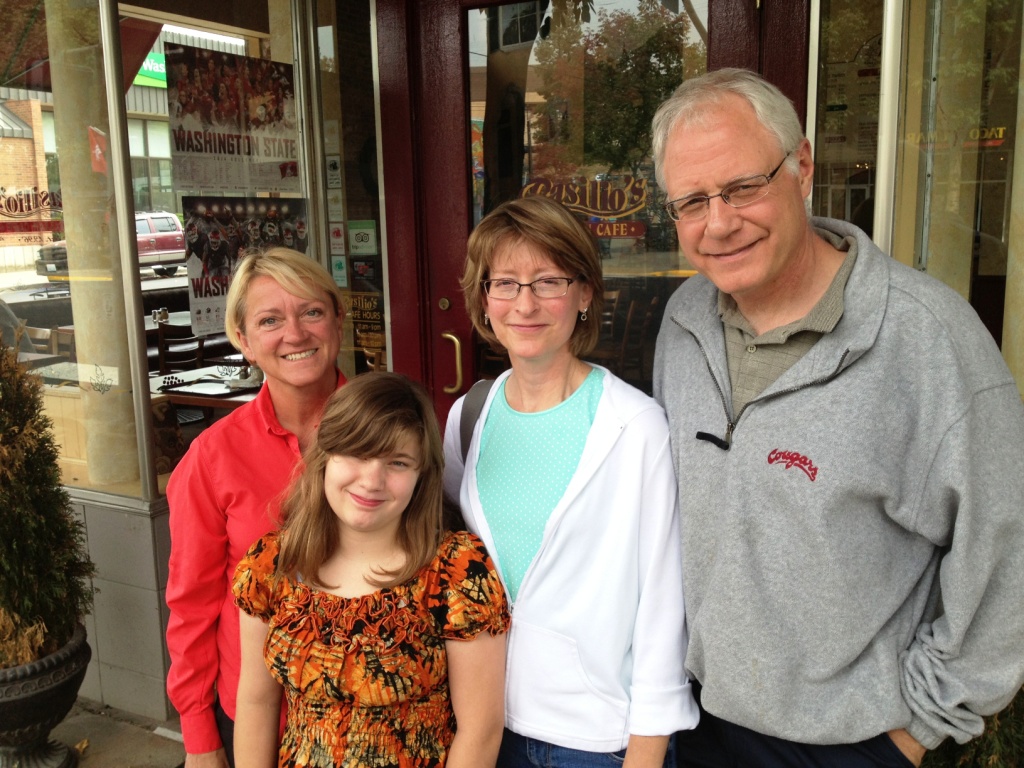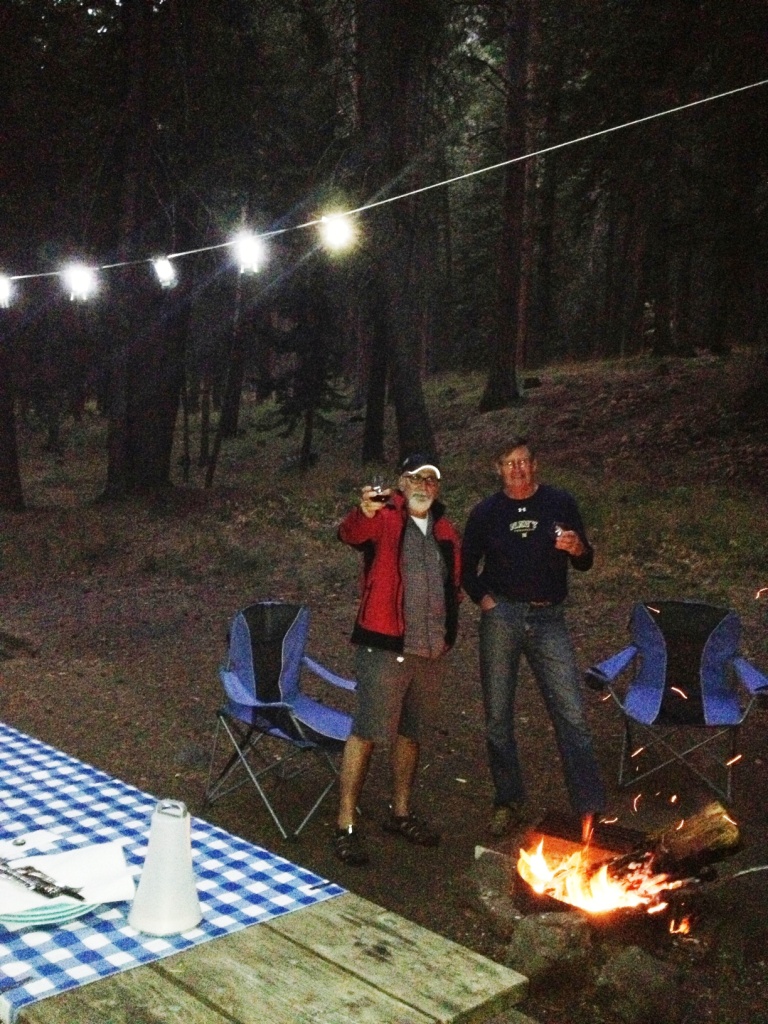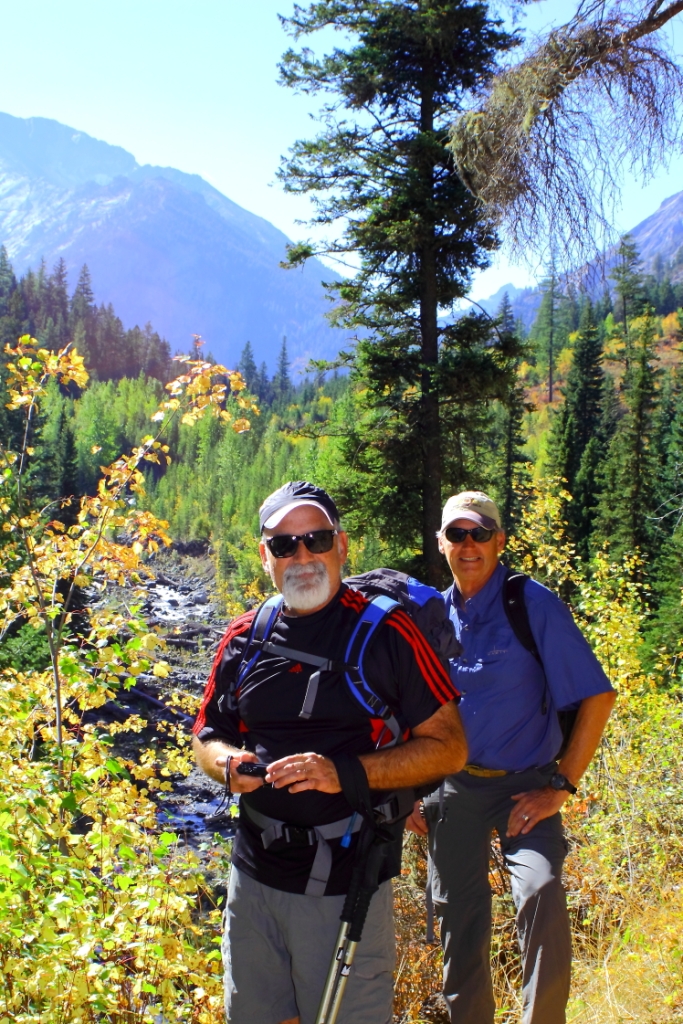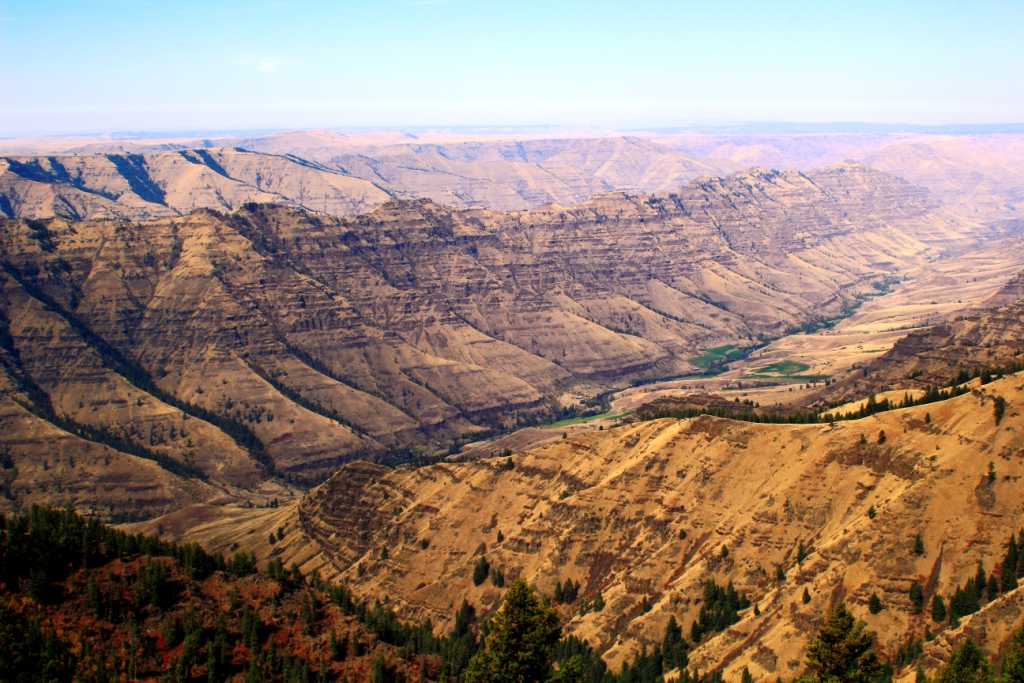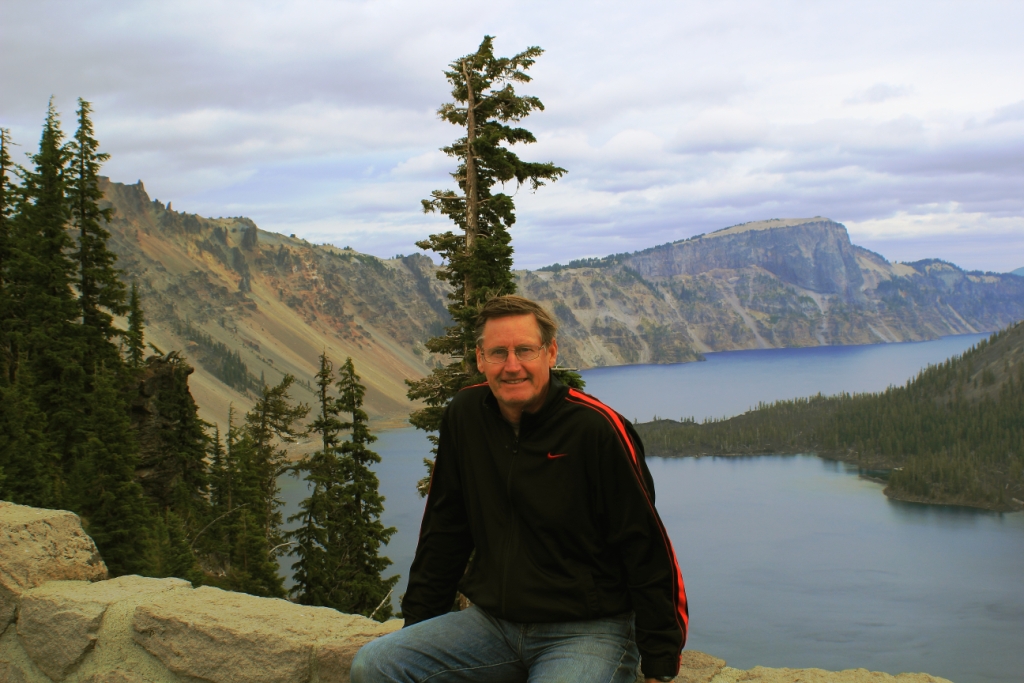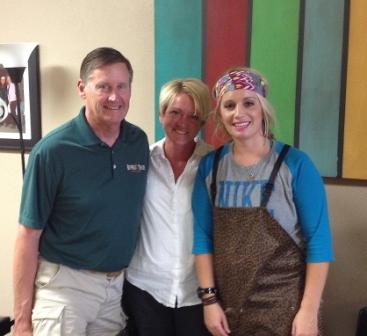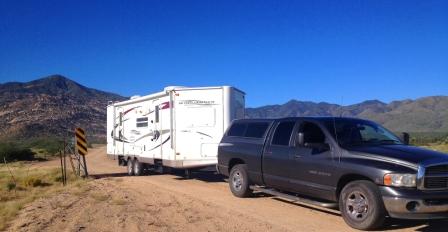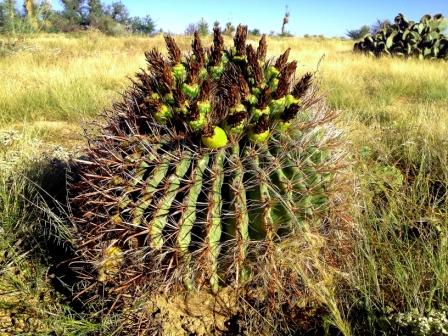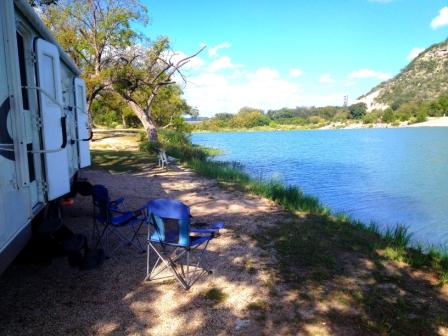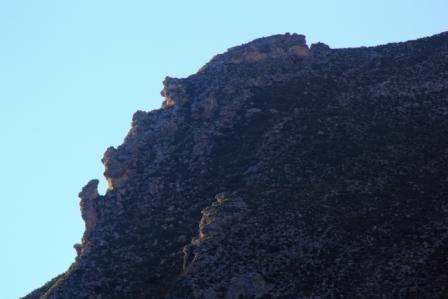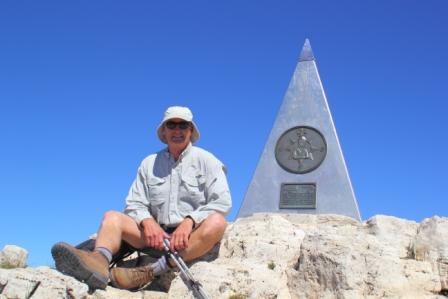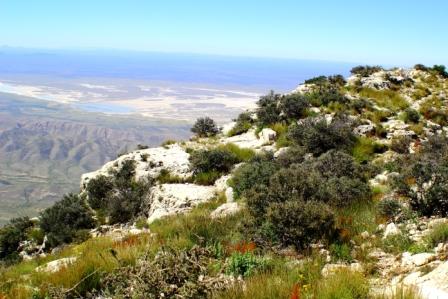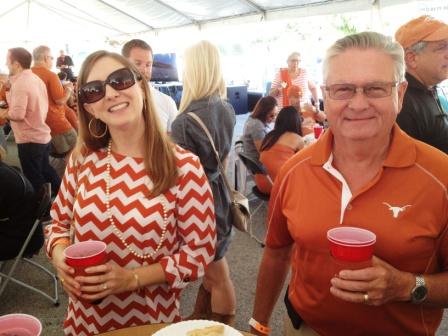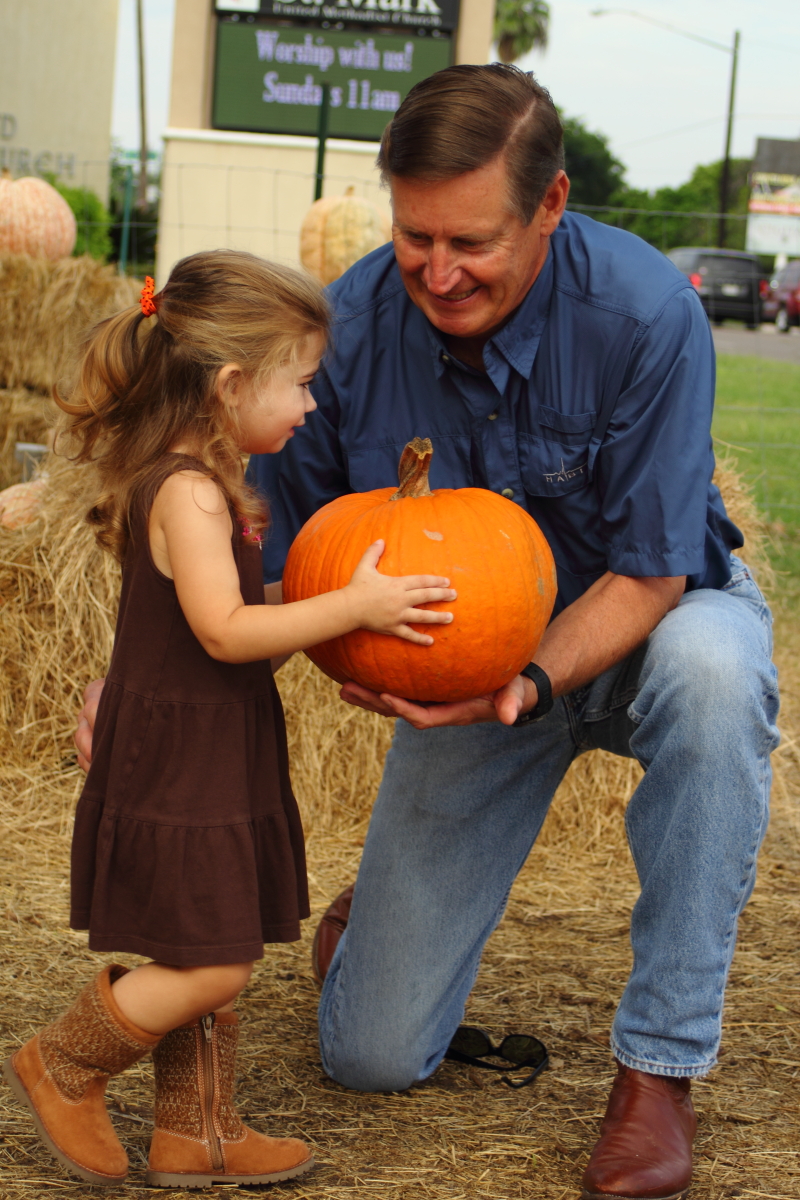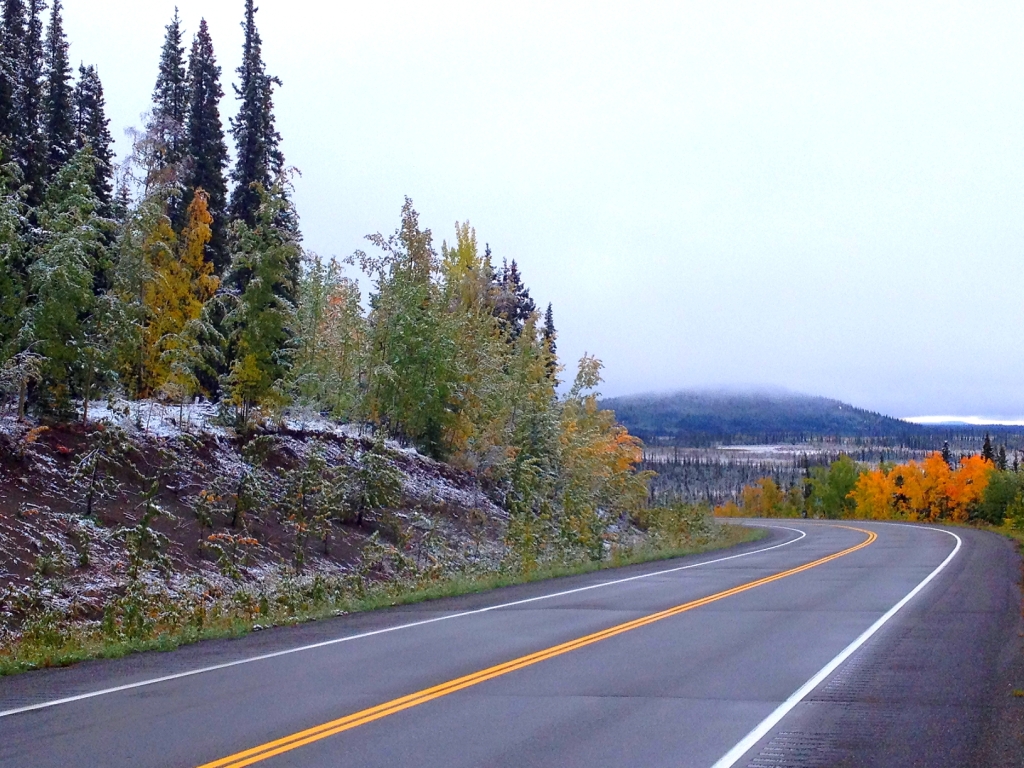 We re-named British Columbia's initials to BC: Bear Country. Black bears were seen everywhere, even within townships. This summer we saw over 100 bears along highways, parks and trails in Alaska and BC. We took eight days from Anchorage to Vancouver and were able to stay in quiet free places each night. Below was our view from one site.

Neither of us had spent much time in Vancouver and we were really surprised by the density of the population. Not only was the downtown area packed with residential highrises, but they continued into the suburbs. We took several hikes during our travel south and one of our most favorites was the trail to The Lions outside Vancouver, B.C. There are two rock formations that can be seen from Vancouver that resemble lions. From the trail there were also magnificent views of the Pacific Ocean.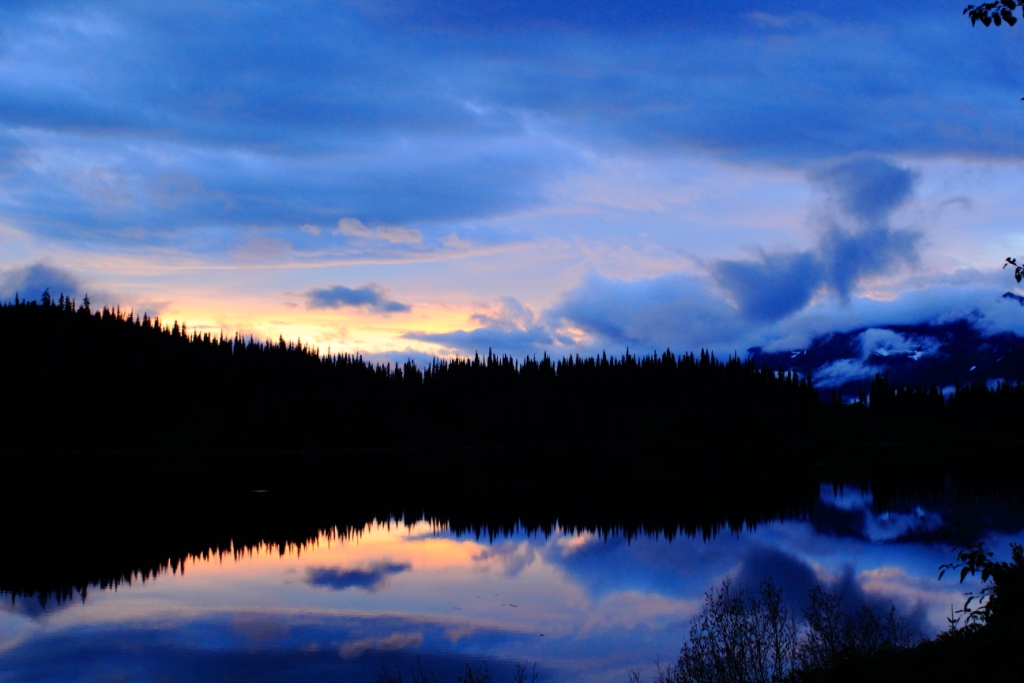 After queuing in a long line to cross the U.S. border, we headed to Seattle to see friends and family. First stop to see niece, Krista, and her family. It was a fun stop and her young son was totally enthralled with "RV's" so it was entertaining.

Our next day was spent under bluebird skies on the Seattle beach. We enjoyed the sunshine and red wine while watching Hawaiian canoe races. The races were much too exhausting to watch! We spent time with high school friend, Carlos, and went out for evening tacos with his mother. They were our first 'real' tacos for the summer and a very pleasant evening with McAllen friends.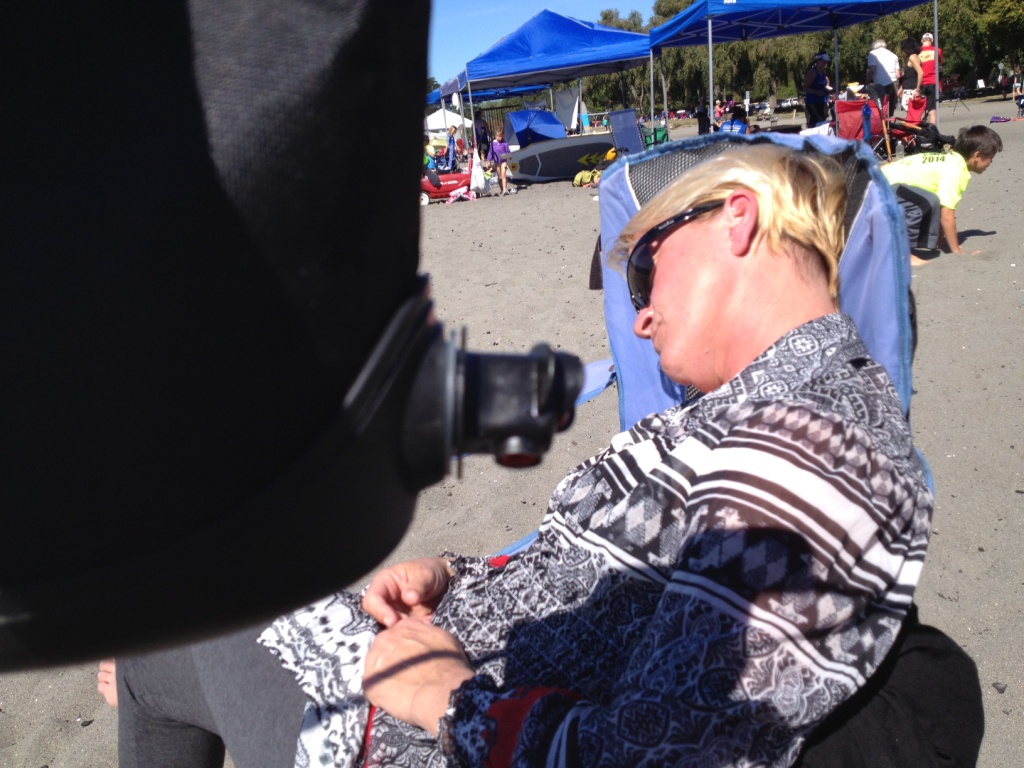 On to Pullman, WA to see the last portion of JoDon's family: Cousin Paige and family. We stopped along the way at a Corps of Engineering free campsite on the Snake River. What a gem! Across the river was a busy railroad track hauling mostly grain and oil.

The surprise on this section of the trip was the vastness of Eastern Washington's rolling plains/hills of grain. For hundreds of miles all that could be seen was grain fields on the sides of all hills and valleys. Quite a sight! Jogging through Washington State University, having dinner at Paige's house and hiking a local trail were all very memorable.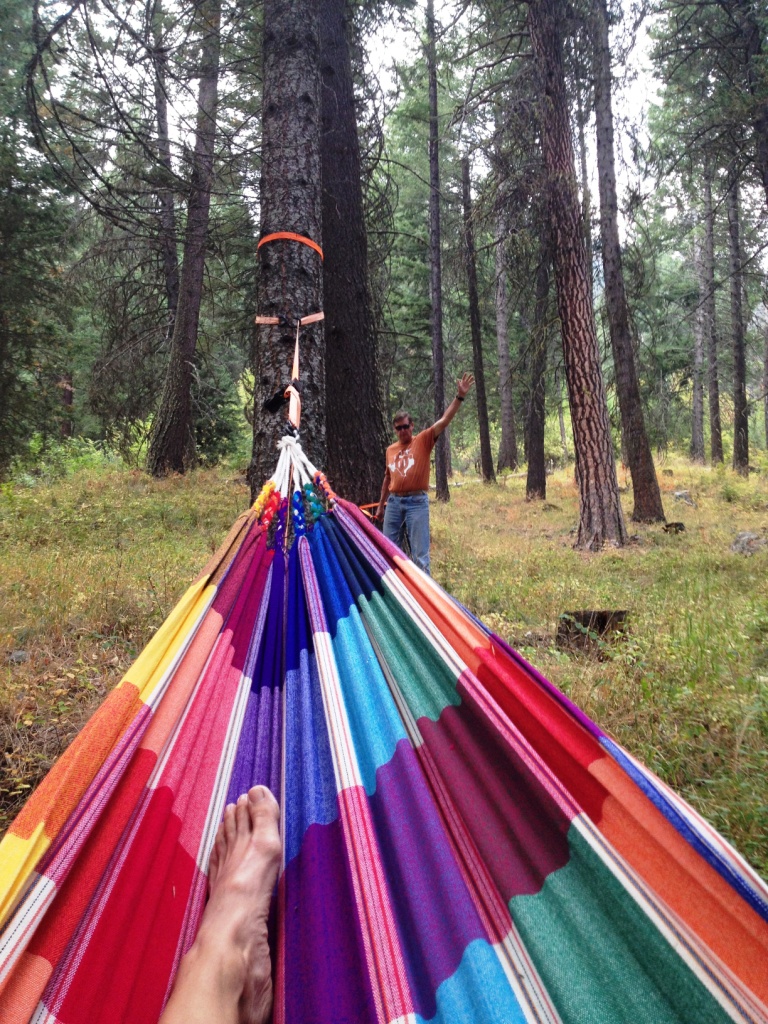 From Pullman, WA we headed south to Joseph, Oregon and Wallowa State Park for hanging out with Carlos, hiking, driving through Devils Canyon (the deepest canyon in North America), eating/drinking aside campfires. Does it get much better than that?
After a chilly (and quick) look at Crater Lake, OR we continued due south to Chowchilla, CA to see brother, Chris and wife Bonnie, and family. We saw the family throughout an extended weekend that included hair cuts from niece Kris, a bushel of fresh garlic from nephew Eric and an evening with nephew Joe and his family. In the picture is Joe's son, Joey, in front of his father's livestock hauling truck. Truck logo reads, "Wool or hide, they all ride."
Friends had shared a smart phone 'AP', All Stays. Throughout the summer we have used this AP to find free camping stays and while crossing the southwestern desert it was very useful. The desert was mild; mid 80's during the day and 60's at night. We camped at locations only a few miles from I-10 but felt we were isolated, including this free spot on the Llano River, Junction, TX. Our favorable weather included 20mph west winds which enabled our eastbound truck & trailer to achieve 15 miles/gallon
Next stop? Guadalupe National Park, located 90 miles due east of El Paso that includes the highest elevation in Texas, Guadalupe Mountain, with an elevation of 8,751'. There was no way to pass up the opportunity to climb the mountain although the 3000' steep summit was breathtaking at almost 9,000 ft. When we reached the top we both felt a little nauseous so we called it good and went down the trail. The trail map said it would require 5 ½ to 7 hours to climb Guadalupe so we felt pretty good about ourselves climbing it in 5 hours until we talked to some teenage boys who did it in 3 hours. Oh well!

We began our summer adventure northbound with a big party in Austin so we thought it was appropriate to conclude our journey with another Austin party. It was an October football weekend in weird Austin that included a huge pre-game tail gate party. Although the Longhorns came up short, Go U.T.!!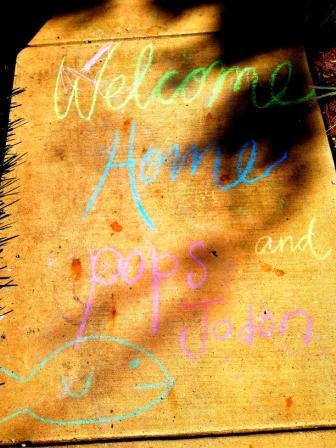 The official ending of our trip was a "Welcome home Pops and JoDon" sidewalk chalk sign from granddaughters, Mia and Penny, making pizza with them later in the week, and playing in the pumpkin patch with granddaughter Olive.
Its all good, mates!

Brian and JoDon

In September we began the long journey back to Texas. We began the return trip in Anchorage, AK and worked our way south through Yukon Territory, British Columbia, Washington, Oregon, California and then west/southwest to South Texas.

We could have stayed longer in Alaska but as they say in Alaska, "The summers are long and fall lasts about 10 minutes before winter sets in." We awoke to snow on our final morning in Alaska so there were no regrets for heading south.

The roadway was spectacular with fall colors dusted with snow. We were blessed to see (and photo) our first (and only) lynx that had just caught a hare with the fall colors in the background. Alaska has no mountain lions or bobcats and lynx appear similar to a bobcat but twice the size. If you look closely you can see the lynx's left long upper canine.