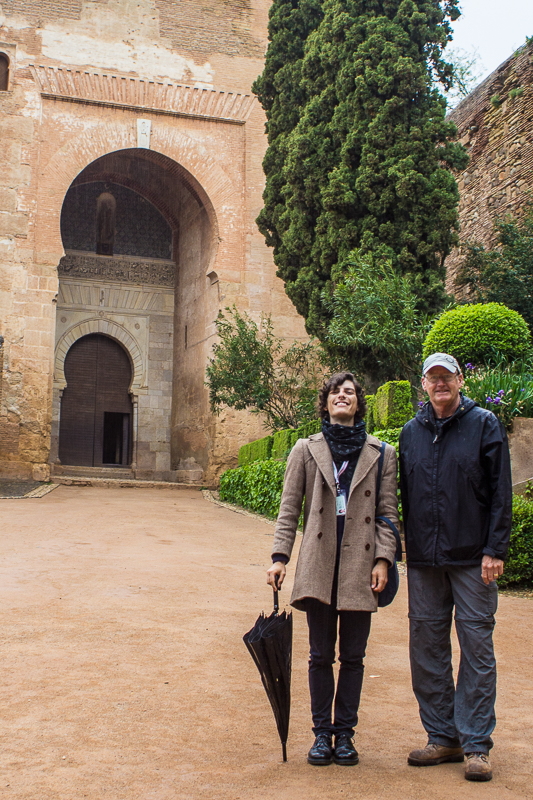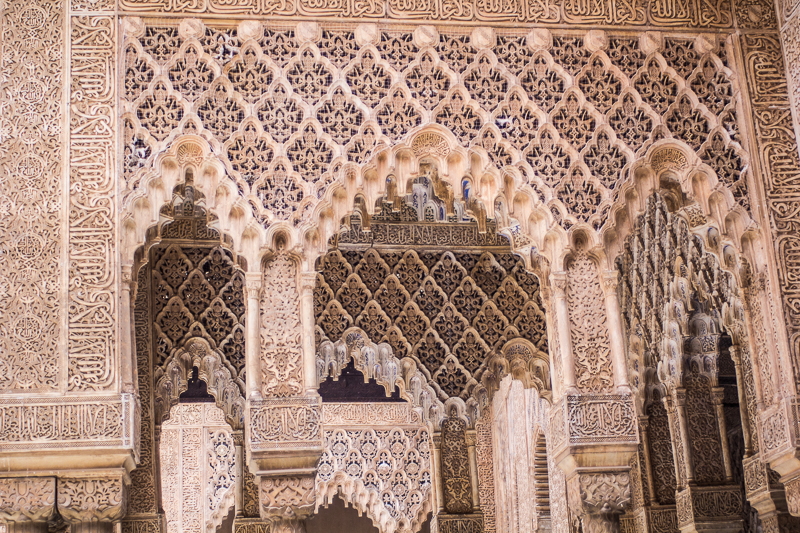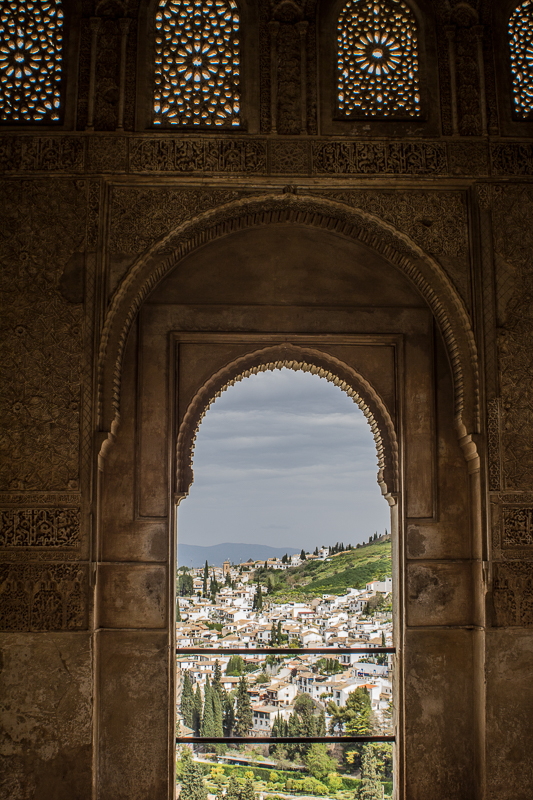 Our Spanish highlight was visiting the city of Granada. It is located in southern Spain, about one hour from the coast and one hour from ski slopes. The largest tourist attraction is The Alhambra and it did not disappoint.

Although we travel frugally we do occasionally splurge on local guides for an intimate explanation of major attractions. Our young guide, Sergio, did not disappoint with his general knowledge. He also spoke Arabic to better interpret the many wall inscriptions.

Granada has an interesting history. To oversimplify, around 700 AD the Moors (Arabs) took over much of Spain. After 300 years a different group of Moors were in power of what they called "Garnata al-Yahud" (Granada of the Jews). During the time of Moorish control the city consisted of many religions and ethnicities (Arab, Berber, Christian and Jewish) that all lived in separate quarters.

The Alhambra, a Moorish citadel and palace, is in Granada. It is the most renowned building of the Andalusian Islamic historical legacy with its many cultural attractions that make Granada a popular destination among the tourist cities of Spain. The terrain of Granada is wide open making it hard to defend so a fortress was built on top of a hill. For further protection the city streets were designed to be narrow and crooked so that an invading army could only have two or three soldiers leading a charge.

The Moors eventually were expelled in 1492 by King Ferdinand and Queen Isabella. Christopher Columbus came to The Alhambra and there he requested royal endorsement for his westward expansion.
July 2, 2018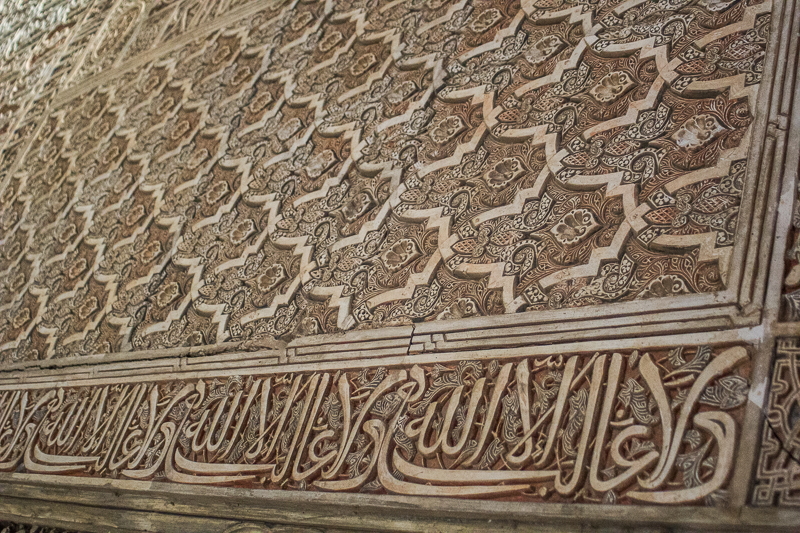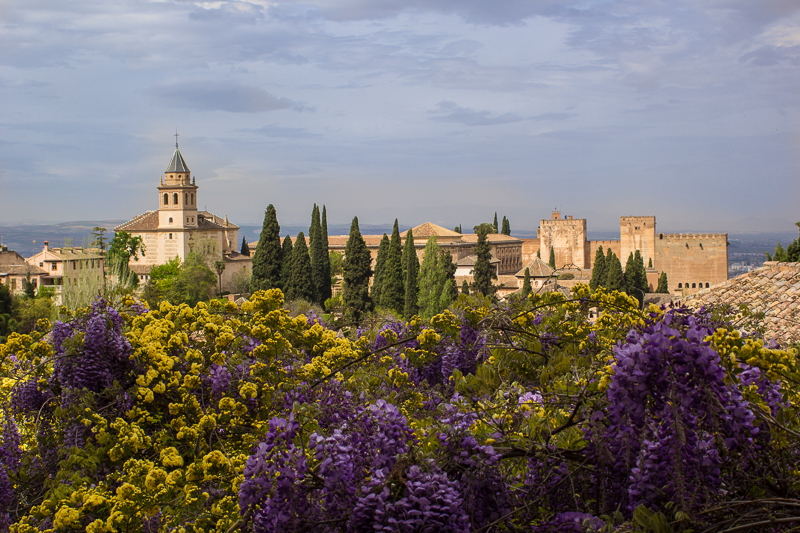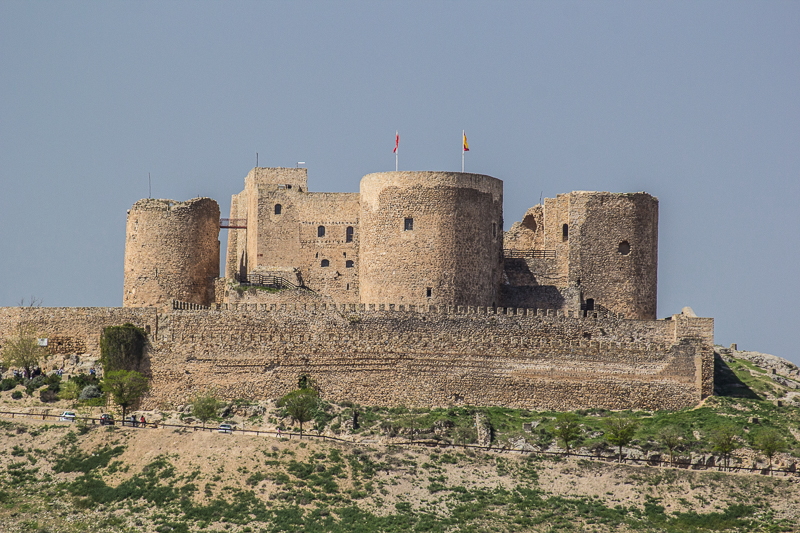 While in Grenada we took in a Flamenco singing/dance show. The setting was quite intimate and dramatic. Our definition of intimate is when you can smell the sweat of the performers. The Flamenco songs are opera-like in Spanish but the words were difficult to understand when sung/shouted with an Arab cadence. All the stories sung ended unhappily. It is difficult to describe the energy displayed by the dancers, both male and female. Their shoes/boots would stomp the wooden floors almost to a point you would think splinters would fly. Just as they would accelerate their stepping to an unbelievable level they would quickly settle in to a melancholy performance. It was intimate and dramatic!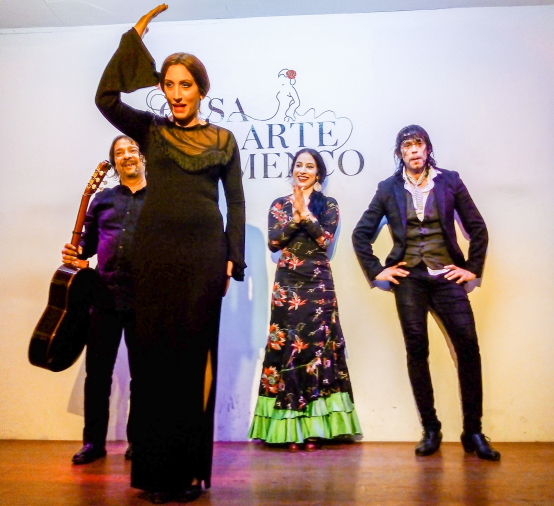 From Granada we drove north to Toledo and Madrid. Along the way there are numerous old castles and windmills on top of the hills to conjure up images of Don Quixote and Sancho Panza.

Toledo has over 2,000 years of history and is recorded in Roman ledgers as far back as 100 BC. Toledo had a circus (large outdoor Roman building) that held 15,000 spectators for chariot races, horse races and other activities. Toledo was also under Moorish leadership for over 300 years. It also has an extensive Christian history, including burning Jews that refused to convert to Christianity throughout a 500 year period.

In more modern history the Toledo Alcázar (Latinized Arabic word for palace-castle) was surrounded by Republicans during the Spanish Civil War. The defenders were led by Colonel Moscardo. According to legend the Republicans kidnapped Moscardo's son and demanded the colonel to surrender or they would kill his son. Colonel Moscardo refused to surrender, his son was killed, and the Alcázar became a symbol for Spanish Nationalism. Included in the tour is Mocardo's macabre office which is pockmarked with bullet holes when he was killed.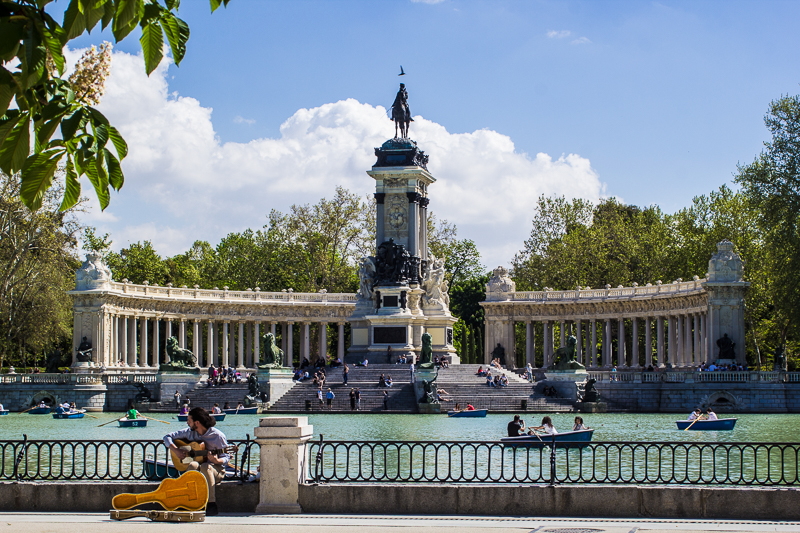 I had small expectations for Madrid. I expected a big city that was in semi disrepair and run-down from economic hard times. I was wrong. Madrid is big but very vibrant with large sections of pedestrian only streets. We enjoyed some 'no museum' time by roaming parks and just hanging out. We had lunch at the famous Restaurant Botin, the oldest operating restaurant in the world that specializes in roasted suckling pig. ˇDelicioso!

Catedral Primada Toledo
Madrid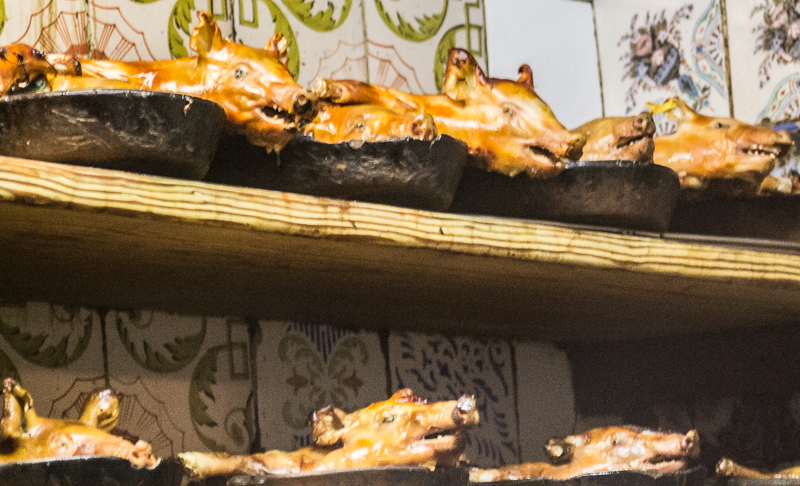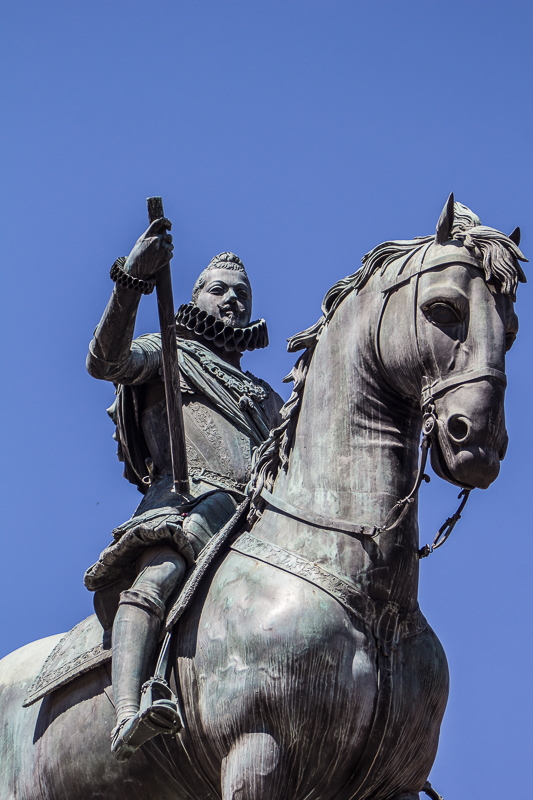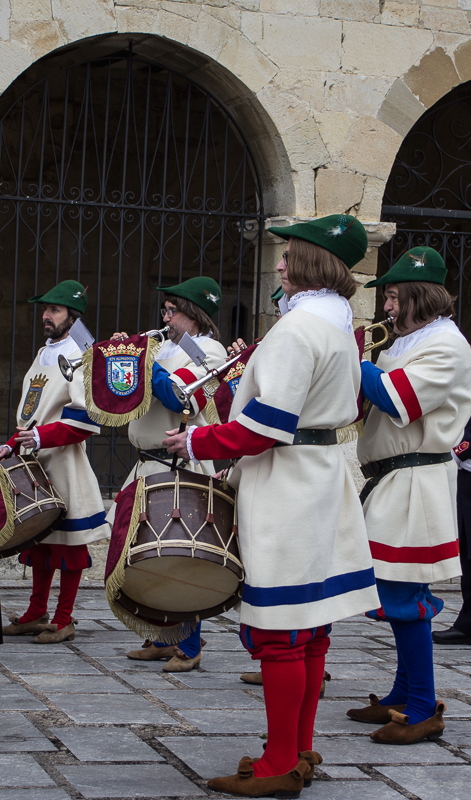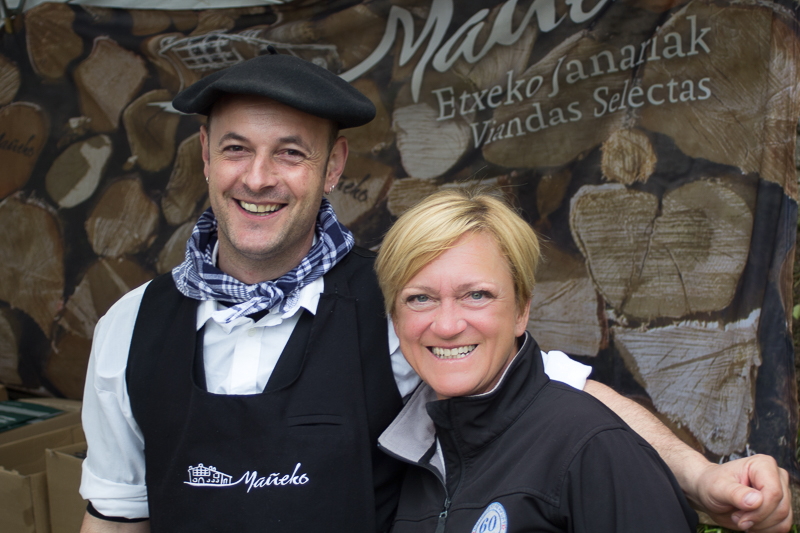 We departed Madrid very early to attend a Basque (Basco) festival located in Vitoria-Gasteiz, northern Spain. It was well attended and so much fun interacting with the locals! Surprisingly, I only overheard Spanish being spoken by the locals (they say only 30% of Basques still speak their language). Basques live in the Pyrenes mountains in both Spain and France but they have dispersed throughout the world, including Central California.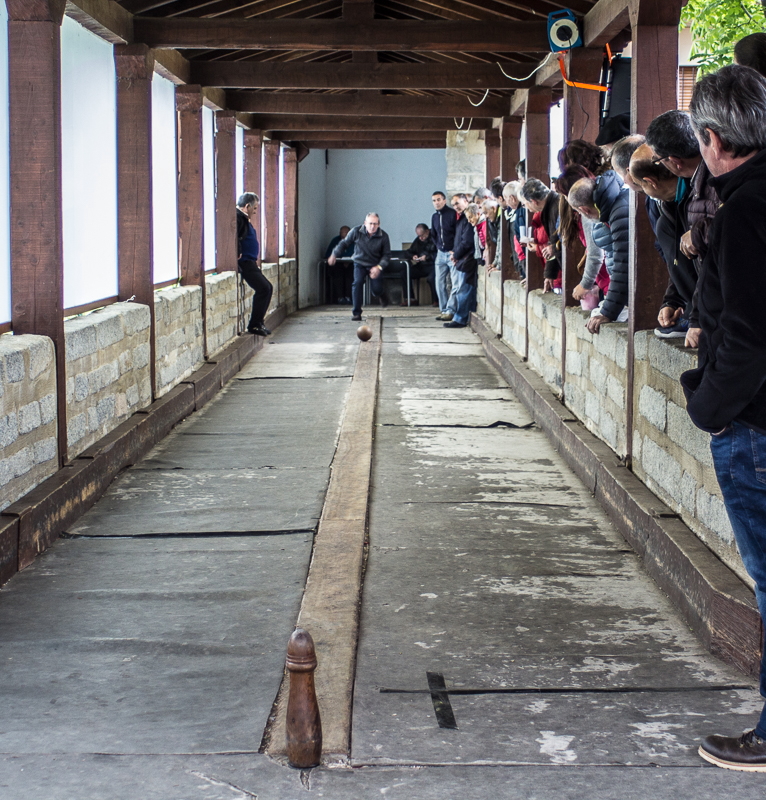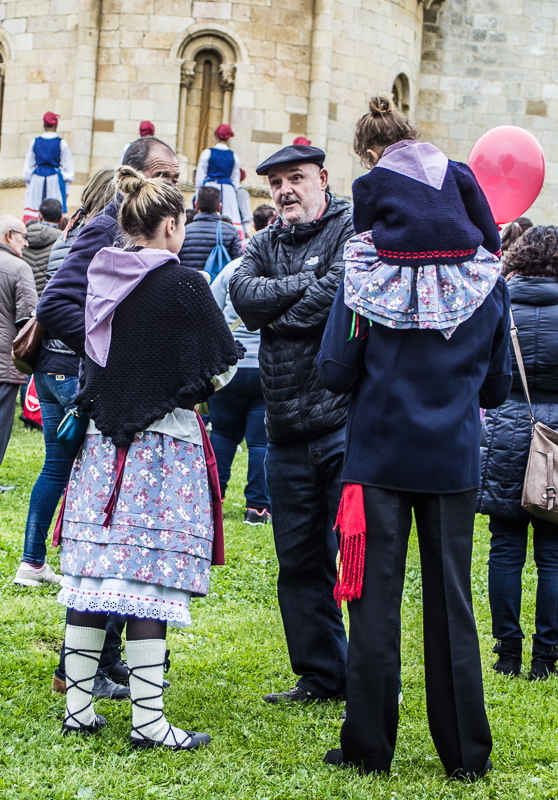 Traditional Basque bowling game.
We left the festival and drove on to San Sebastian, Spain (Donostia in Basque language). We enjoyed the warm Spanish sun along the gorgeous Atlantic sea. While checking into our hotel I asked the hotel clerk for directions to a parking lot. He said, "Look for the sign, La Concha." I drove around and around looking for La Concha. Finally I returned to the hotel frustrated and told the clerk I couldn't find the La Concha parking lot. He then sheepishly sad, "I should have told you that La Concha is spelled Kontxa in Basque language." Oh well, the car eventually made it to Konxta!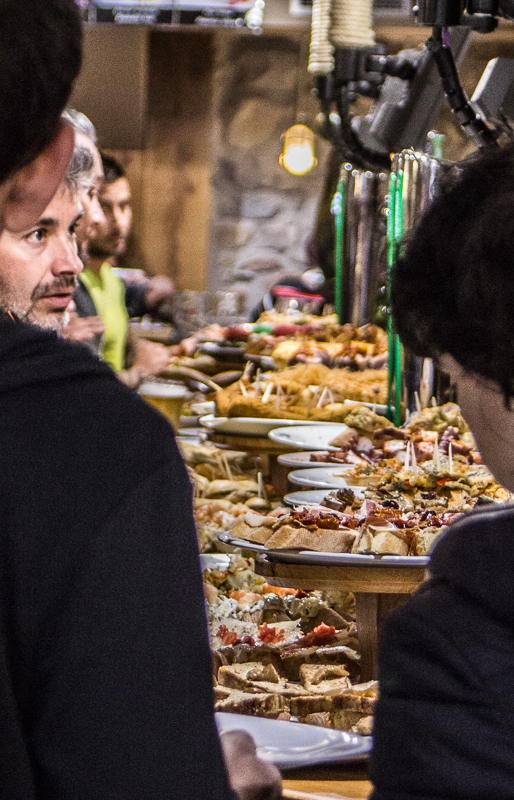 My translation of Texas Tapas bars: pay a lot of money for so-so food and go home hungry.

My Spain Tapas bar translation/experiences: exotic prepared foods stacked high on a restaurant bar. Pick vegetables/meats of what you wish, when you wish, they will pop it in a microwave (if appropriate), go back for more, repeat, etc. At the end of the evening, return home embarrassed what little you paid for such a great experience. Our favorite tapa was an octopus concoction, on a Mediterranean beach. Tapas are served nationwide but with regional differences. San Sebastian had endless rows of restaurants with bars of tapas.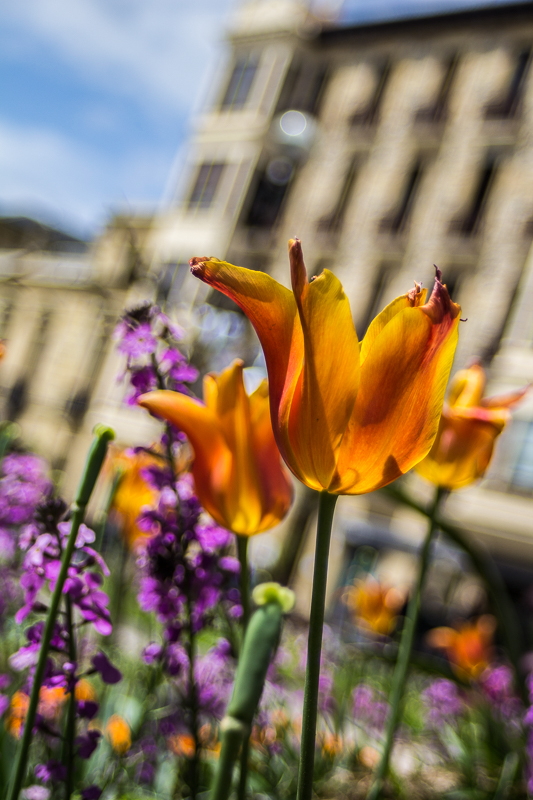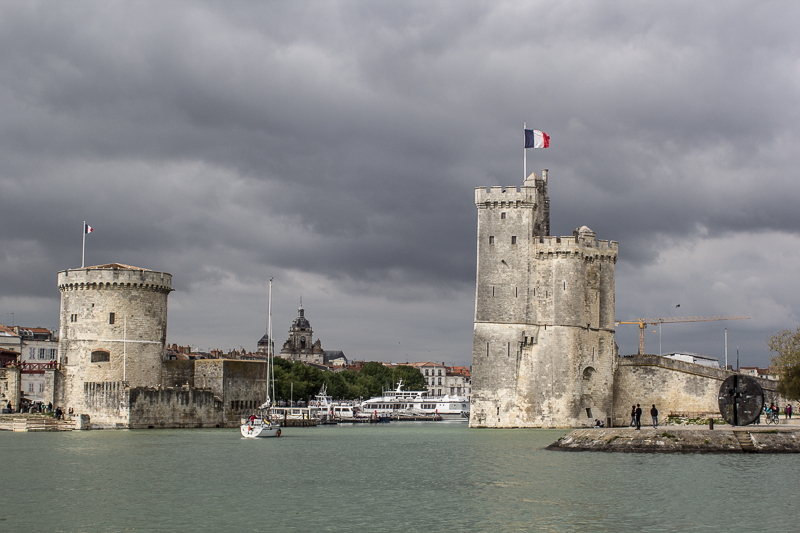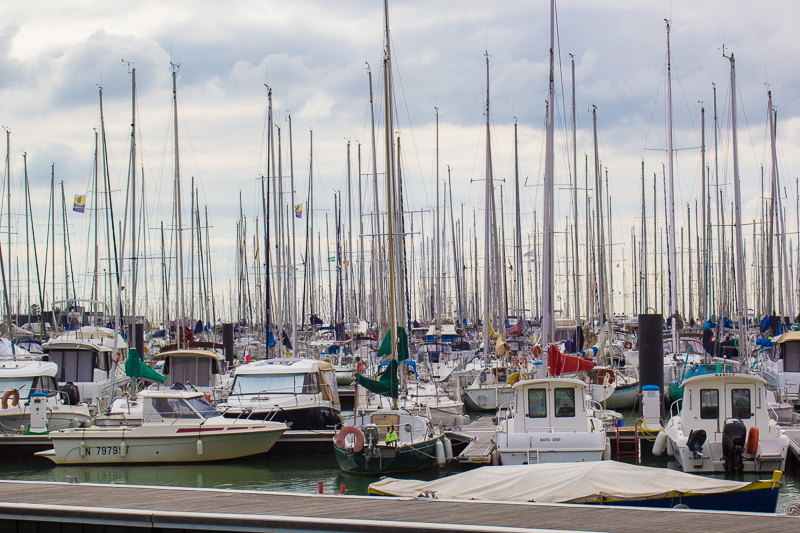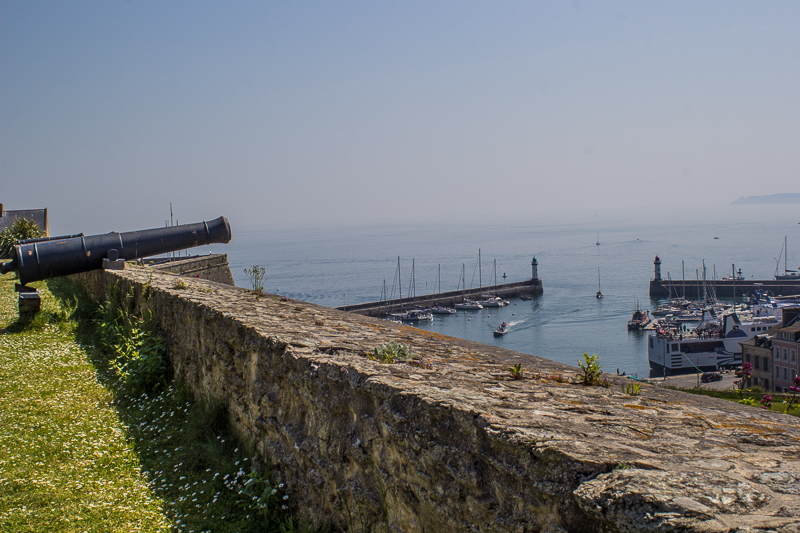 After San Sebastian we were back in France, La Rochelle. It is the unofficial sailing capital of France with over 5,000 boat slips. Like most cities in Europe, La Rochelle's 'modern' history extends back 2,000 years. La Rochelle prospered at times with its westward location and access the new world. But, this was offset by religious persecutions by the French government when La Rochelle adopted Calvinism (Protestant) vs. Catholicism. La Rochelle is a beautiful port city with plenty of outdoor bars and restaurants to soak up the abundant sunshine. There's also abundant shopping which we seldom find interesting.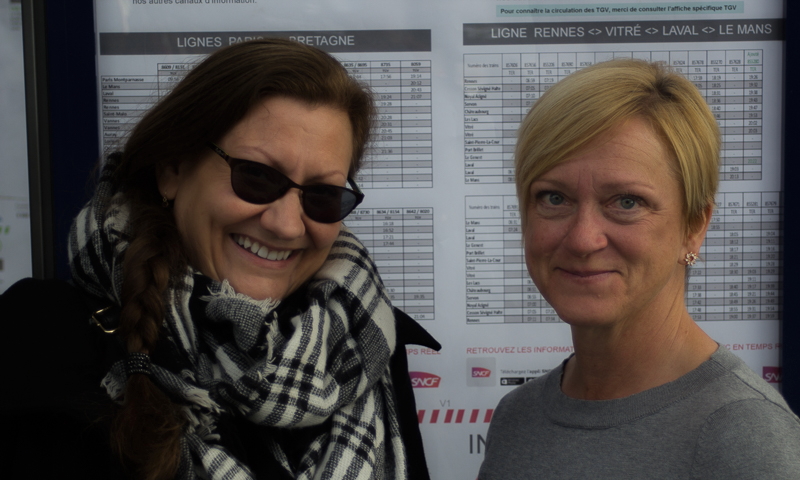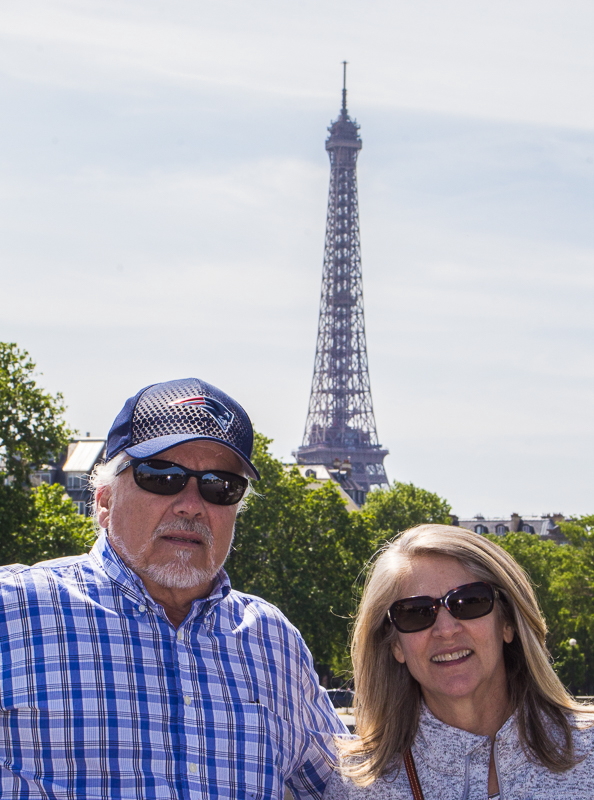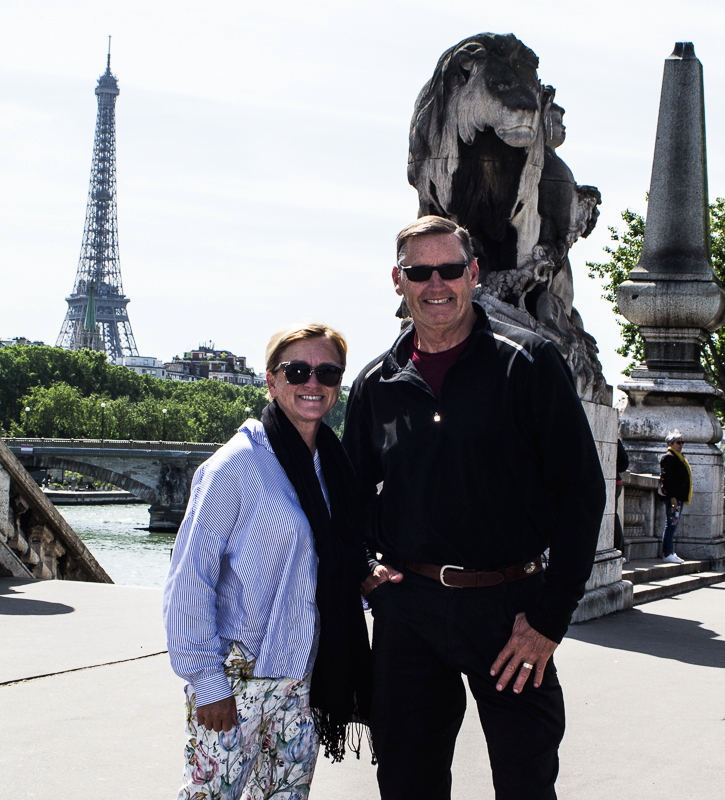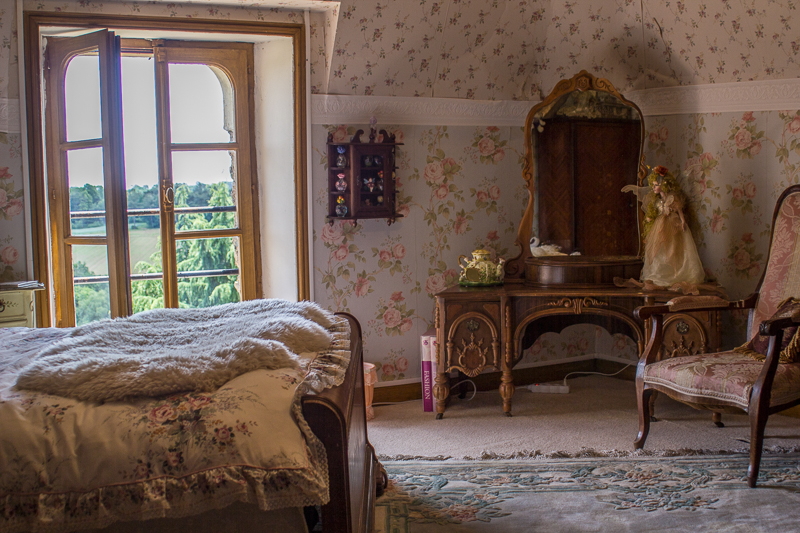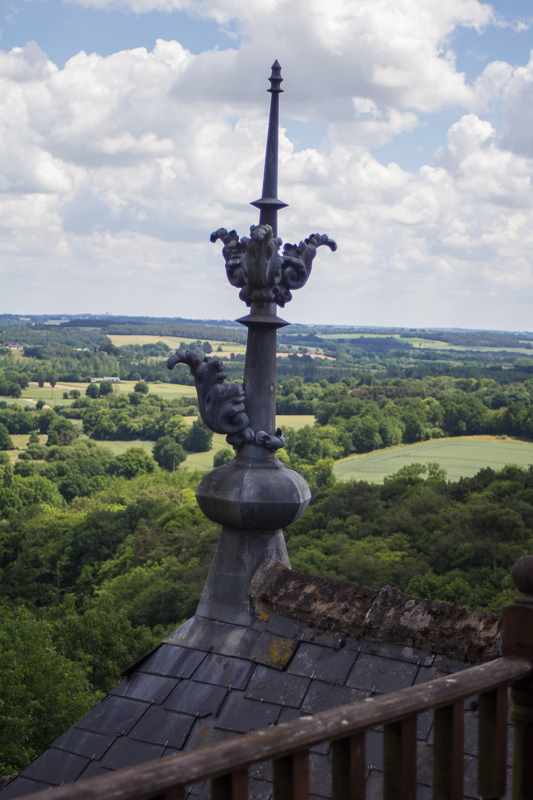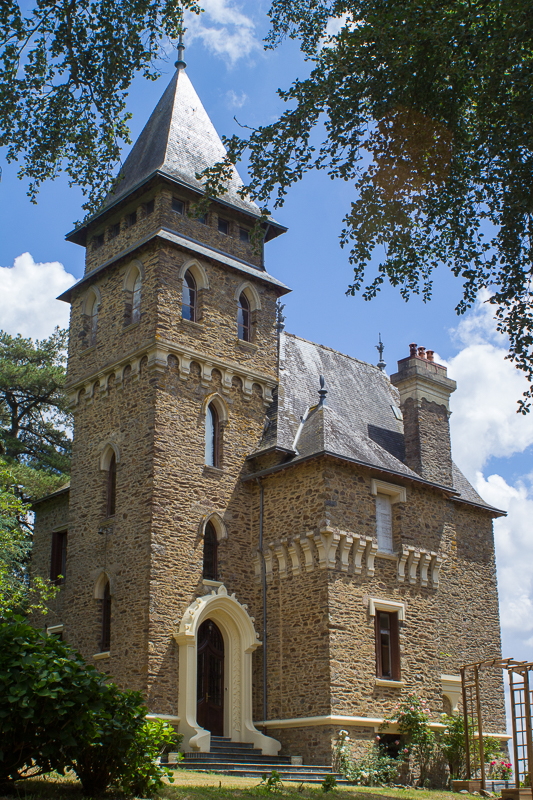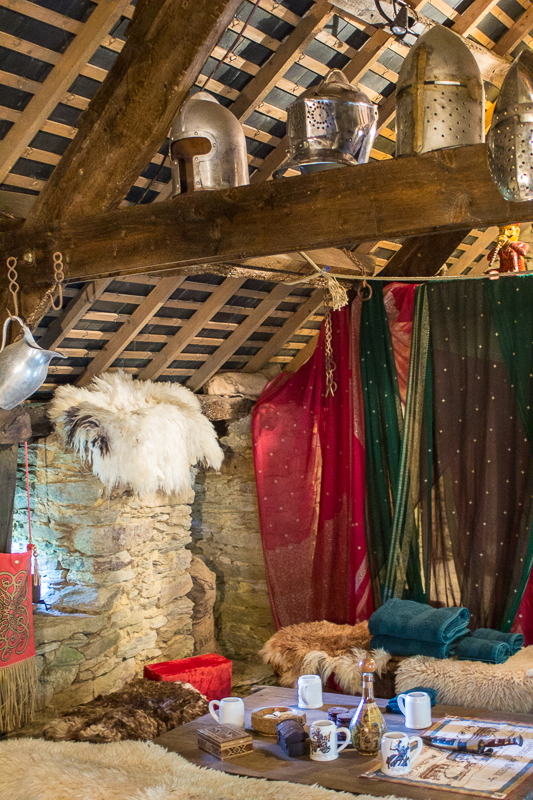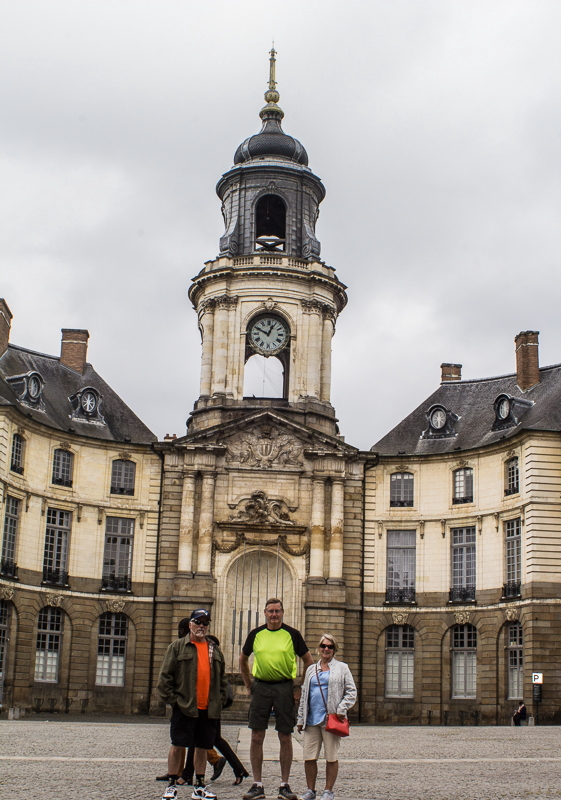 After travelling for a few weeks it was time to settle into one place and our new home was Chateau Le Mur: www.chateaulemur.com <http://www.chateaulemur.com>

For seven weeks we did chores in and around the chateau in exchange for free rent. The arrangement was good by providing a break from constant travel (and expense). We enjoyed waking up in the morning to hundreds of songbirds and magnificent views. An added benefit was there were several close-by towns that are featured as some of the best quaint villages in France.
Chateau Le Mur
The Princess Room
The Knights Chamber
The View!!
During this time we were blessed by two separate visits from Dallas friends: Kathryn and Bruce/Ellen.

Our short time with Kathryn was highlighted by evenings spent visiting and cooking dinner in the apartment. During the days we would tour about. One day trip was to Belle Isle (Beautiful Island). Belle Isle is about a 1 hour ferry ride and is a magnificent setting with its natural beauty, clear water, great seafood and a huge fortress that was built to protect the French from the English (not always successful).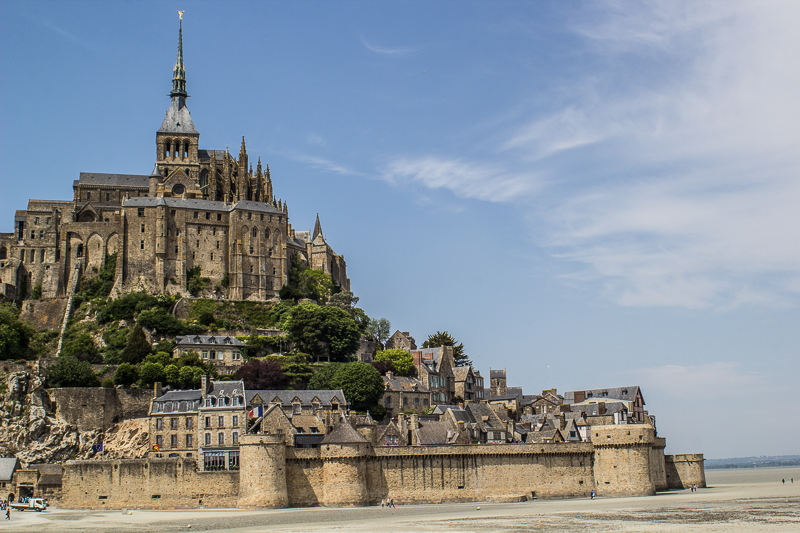 With Bruce and Ellen we had time to see more sights that included a guided walking tour of Paris, the Versailles Palace, Carnac with its mystery rocks, Le Mont St. Michel and the numerous quaint little villages around us.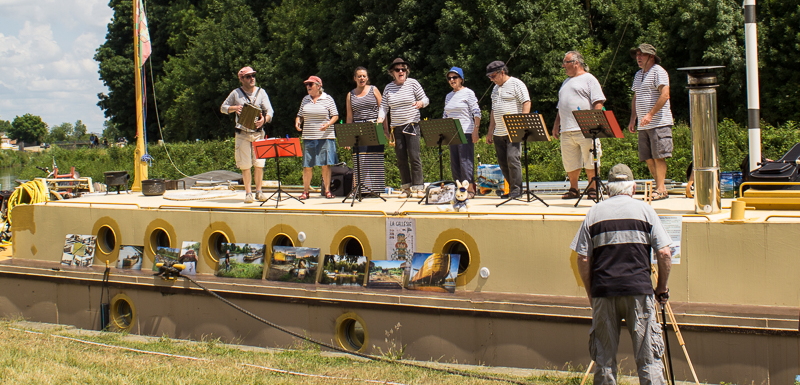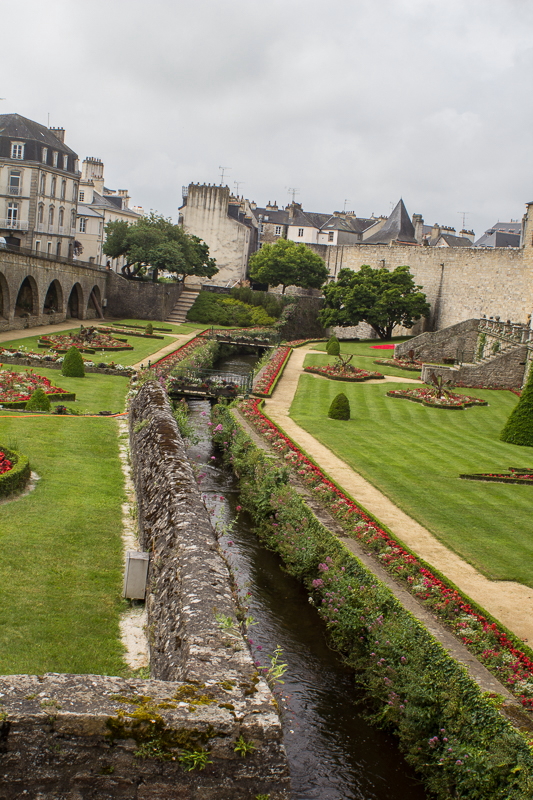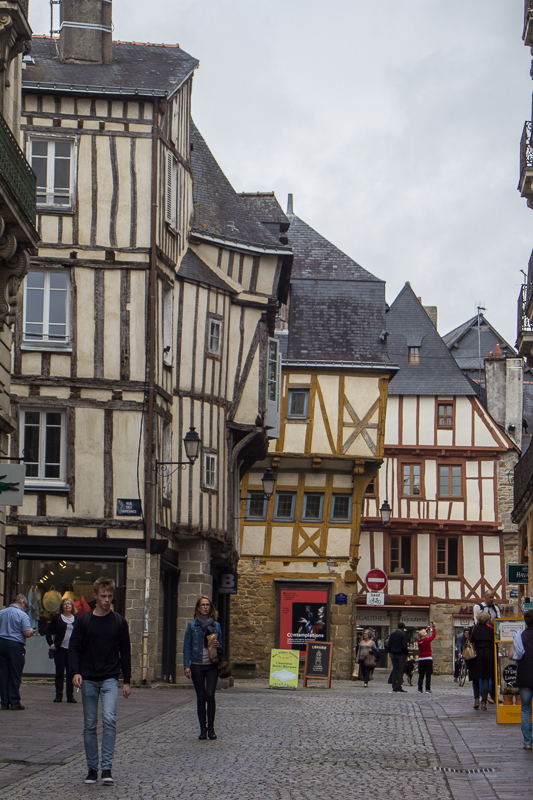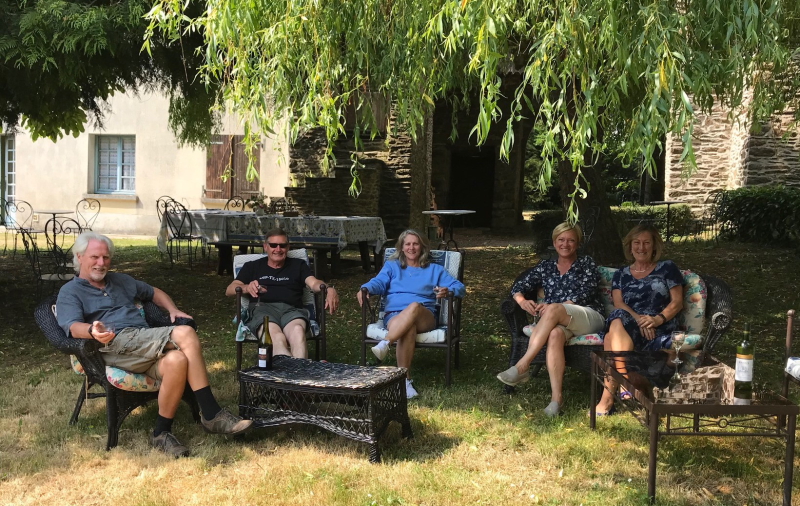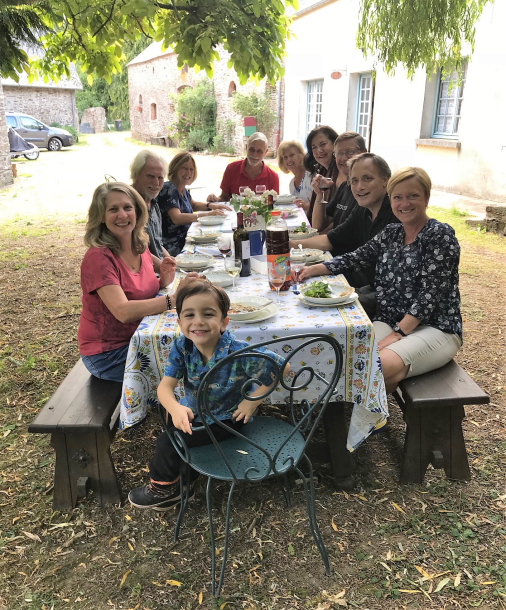 Le Mont St. Michel (Mount St. Michael) is an island commune located in Normandy, France. The island has held strategic fortifications since ancient times and since the 8th century has been the seat of a monastery from which it draws its name. The structural composition of the town exemplifies the feudal society that constructed it: on top, God, the abbey and the monastery; below the great halls; then stores and housing; and at the bottom, outside the walls, houses for fishermen and farmers. St. Michel was never conquered so it later became a prison. A community of monks and nuns now live in St. Michel. The community meets four times a day to recite the liturgical office in the abbey. In this way, the building keeps its original purpose of a place of prayer and singing the glory of God.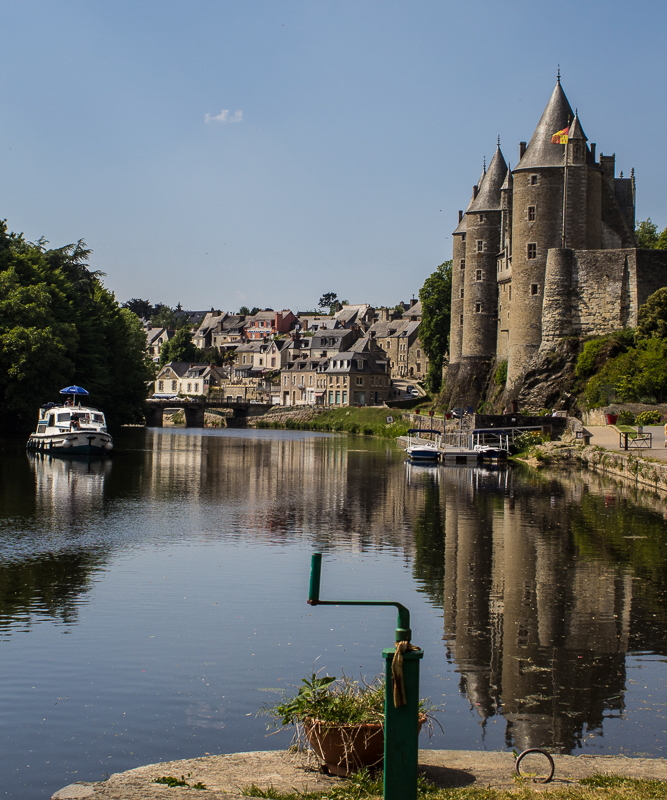 ---
A benefit of Chateau Le Mur was our ability to enjoy short trips away from the chateau. Pictured is one of the local festivals we attended with the band playing on top of a canal boat. This community event had three bands that played Bretagne (Brittany) music, which is heavily influenced by the Irish.
Another benefit of Le Mur vs. housesitting as individuals are the friends you make and the daily comradery. At the end of every work day we would share "happy hour" and chat about projects, Harley's, etc. Our diverse team consisted of Scots, Aussies, Brits and Americans. A few times we sponsored a BBQ pot luck which was fun where everyone brought their national and/or favorite dish.

We had a great time with Kathryn, Bruce, Ellen and our new friends at Le Mur. Sister, Tina, and brother-in-law, Robert, joined us for a week of touring Paris, Versailles, the chateau country and Normandy. But that will be in our next blog post.

Au revoir!
Brian and JoDon