Our most recent trip took us to the northern region of India. We spent most of our time in the Delhi area which is a large metropolitan city. While there were many upscale malls, restaurants and hotels, the most overpowering memory after leaving is the poverty and filth that a large portion of the population live in. Brian and I have traveled a lot and we were both astonished. The cast system keeps this part of the population in extremely poor conditions. The lowest section of society, the untouchables, are not allowed to move out of their socio-economic class and many of them live huddled together in endless strewn together tarps that make up "tent" cities on the outskirts of town. They bath in open public water spouts put in at train stations and use the bathroom anywhere along their way. Once outside the city there are beautiful open farm fields of rice and sugar cane. It's hard to understand..

Delhi isn't much to talk about. We stayed in very nice hotels and ate very good Indian food. The factory people that we were with took good care of us and were pleasant. Most of them were wealthy family

We visited two places outside of Delhi: north to Ludhiana and south to Agra.

The train ride north out of the Delhi was tough. The train station and the outskirts of the city could only be described as squalor. However once out, the landscape was peaceful and the crops were green and thick. After the 3 hour train ride, it was explained that Ludhiana is the richest city in India. At that point it was very apparent that wealth in India doesn't trickle down. The roads were terrible. The train station was filthy. The factory we went to was hot, on the main floor where the workers were but not in the offices. However they had made several improvements recently for the workers, additional drinking water stations, additional bathrooms, workers rights posters etc. It was good to get back on the train to Delhi.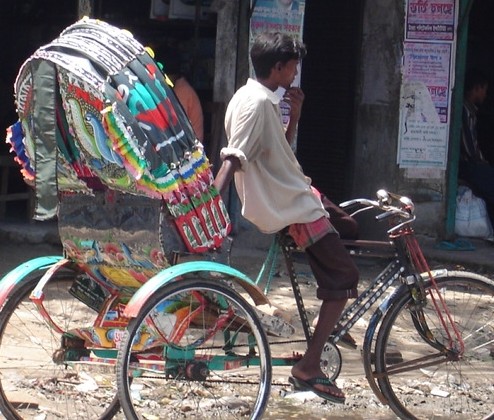 members that have inherited or started the business.

Traffic is terrible. There are motor powered tricycles everywhere that taxi people around. An even slower mode of transportation is the rickshaw which is a small cart for passengers pulled by a guy on a bicycle. LOTS of these. Then there are numerous trucks carrying cargo. Not semi's as we know. Just open bed trucks that really could care less that they are taking up 3/4 of the road and going 1/2 of the speed limit. The back of every truck has painted these two phrases: "Blow Horn" and "Use Dippers at Night". This means that you must notify them that you would like to pass. They may or may not pull aside.

The hotel we stayed at in Agra was very luxurious. One of very few that have a view of the Taj Mahal from each room. The Taj Mahal is basically a tomb for an Emperor's wife, who died in 1631 giving birth to their 14th child. (I always thought it was where someone lived.) By the way, he also had 2 other active wives and a harem of around 300. It is a very large structure built with white marble and inlaid with precious stones with beautiful gardens around it. I won't say too much as pictures are attached. It is one of the modern wonders of the world.

We arrived safely back to Hong Kong. Spent a few days catching up and are now off on a plane to Bangladesh, city of Dhaka. It is the poorest county in the world. The most polluted city in the world. And I'm told, the most unpleasant to visit. What a pleasure trip!!!! From there we move on to Southern India to the city of Bangalore. Not sure what interesting things we can find there, but I'll let you know.


Hope all is well in Oklahoma and Texas. Even in Delhi last weekend I heard of the OU loss to TCU. This is a very connected world we live in.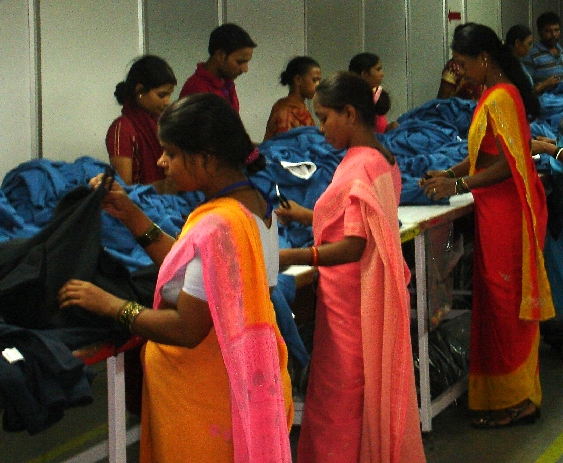 For the weekend we had a driver take us south/south east to Agra. Home of the Taj Mahal. Again, once outside the city the fields were green. One image that sticks in my mind is that of brightly dressed women in saris walking along the rode with HUGE bundles of things on their heads. The bundles might be bowls with mushroom looking things stacked 2 feet high or bundles of hay 5 feet long; but they were majestic in their blue, red, pink, purple scarf dresses. I didn't get any photos of the ladies along the road, but this one from the factory should give you and idea of the sari.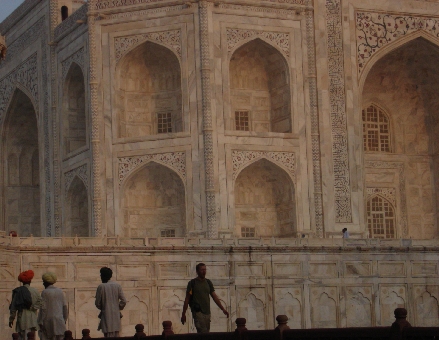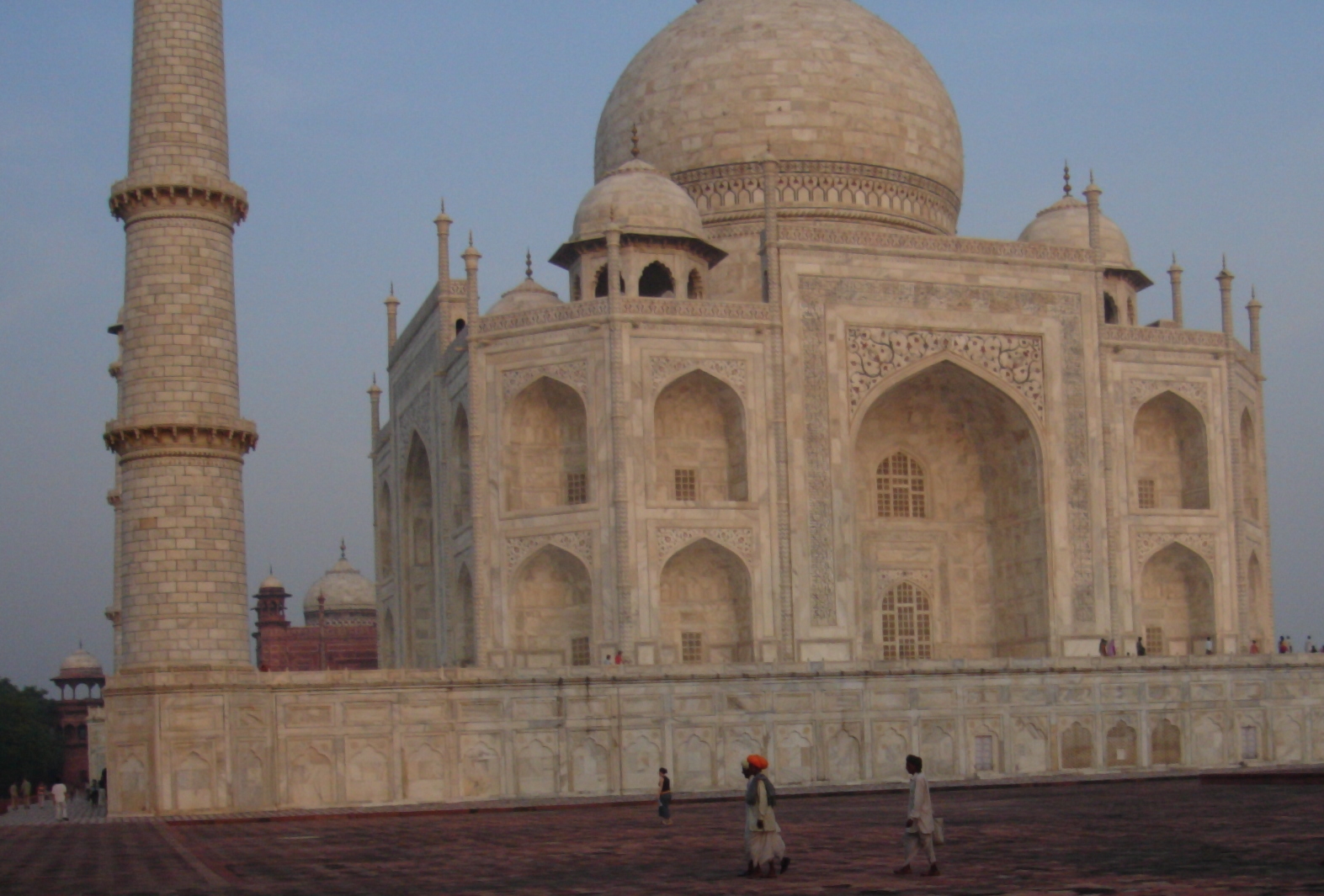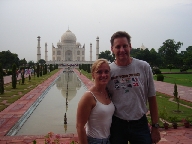 INDIA
2005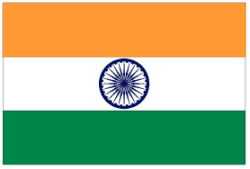 Prior to El Regalo