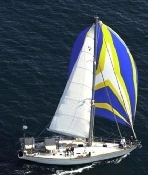 Journal 10; Georgetown, Exumas, Bahamas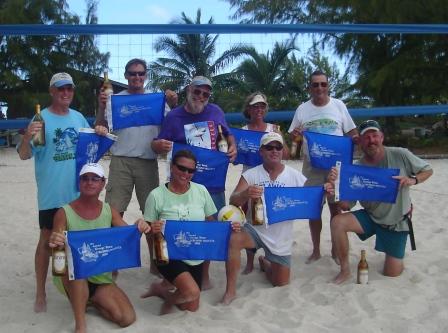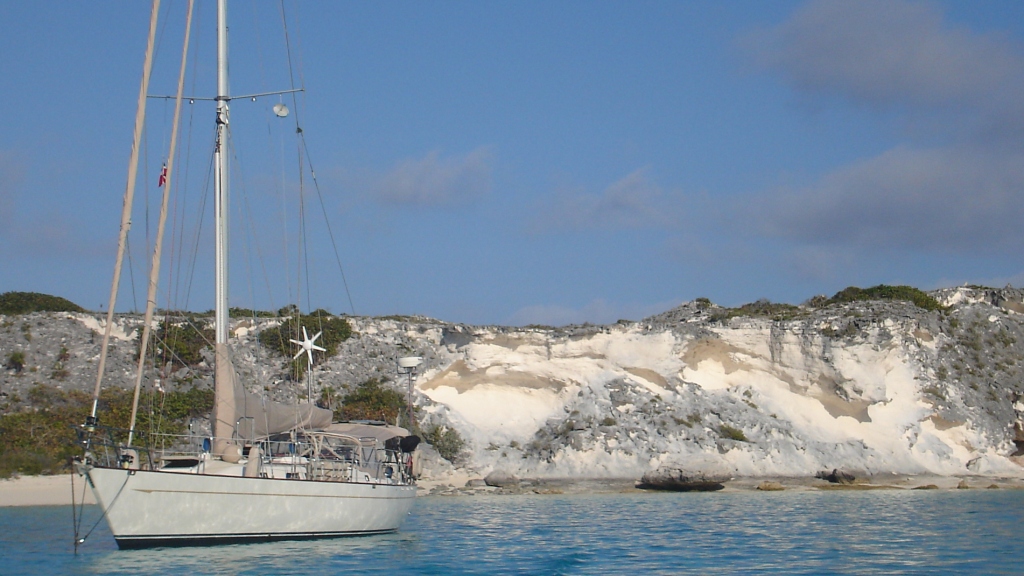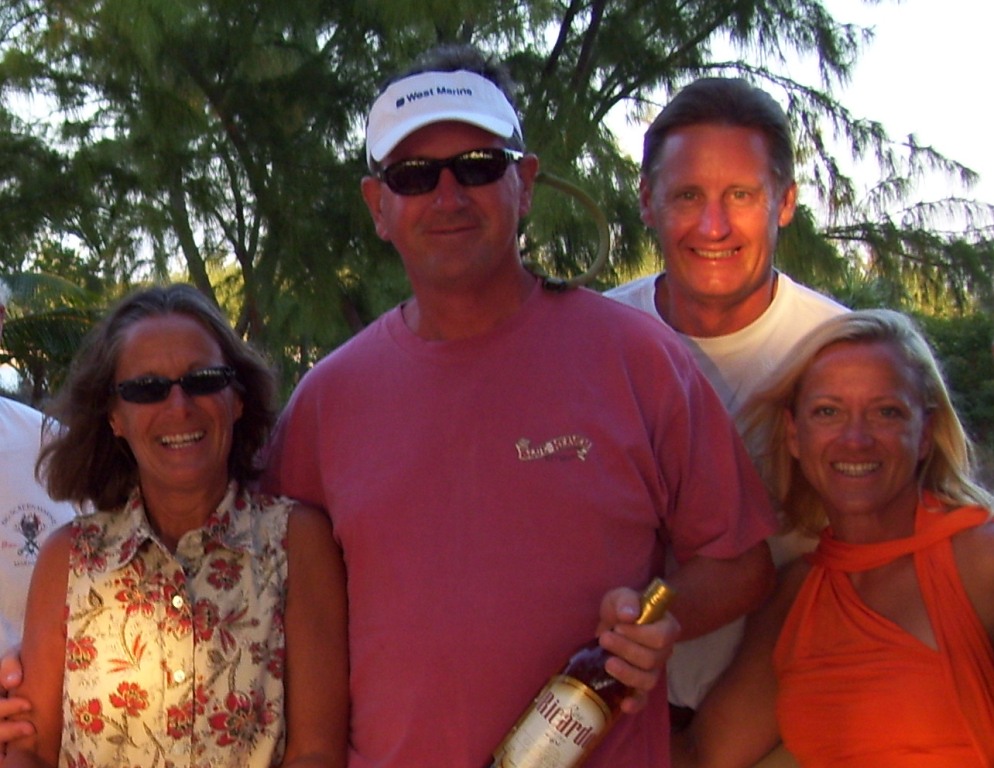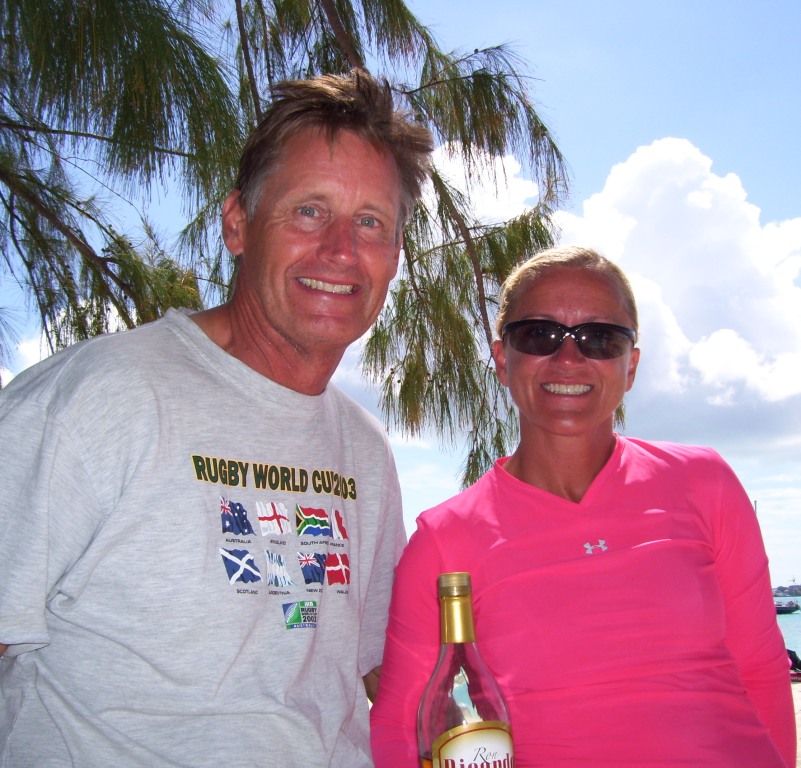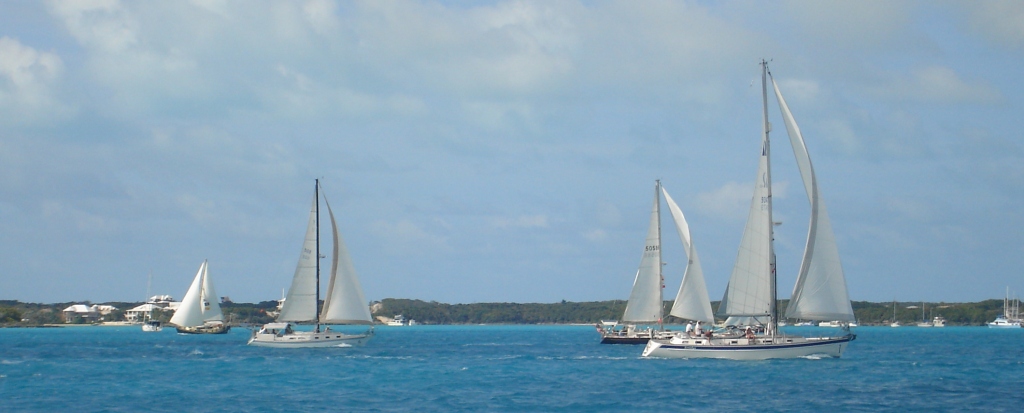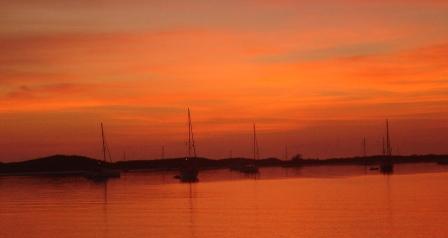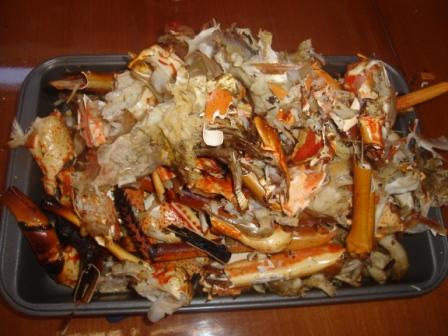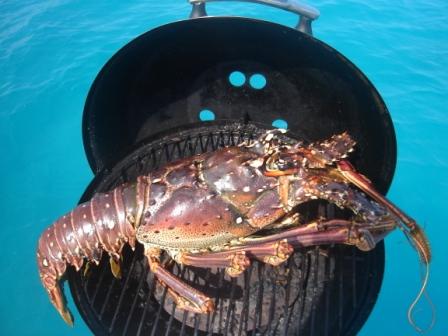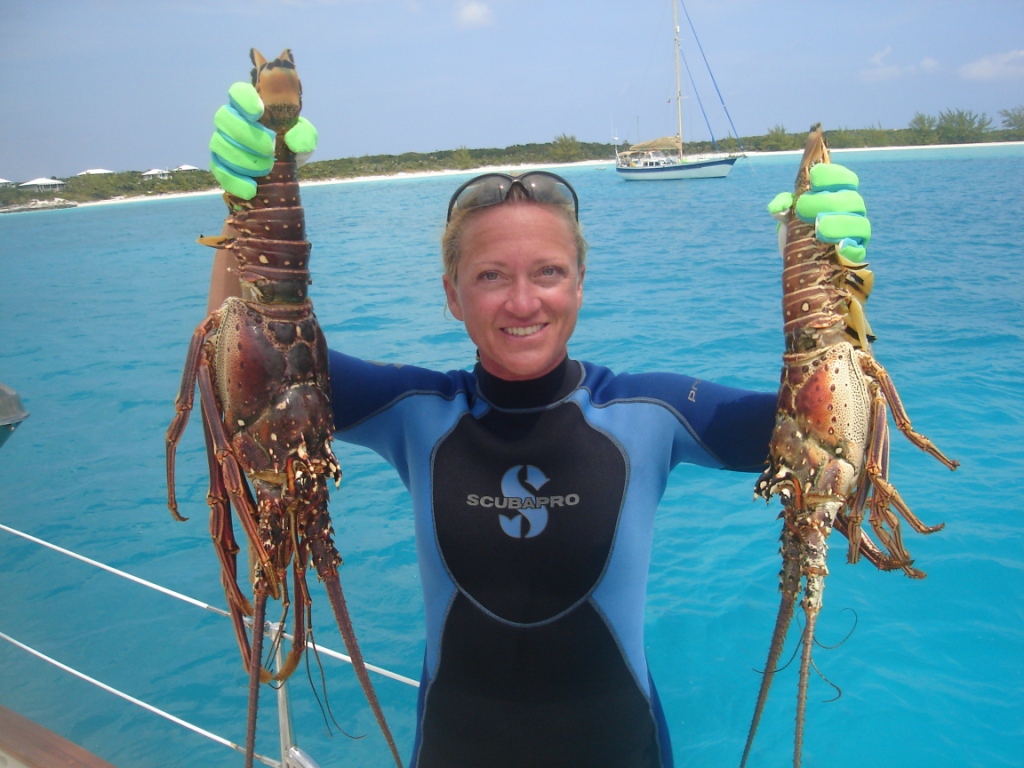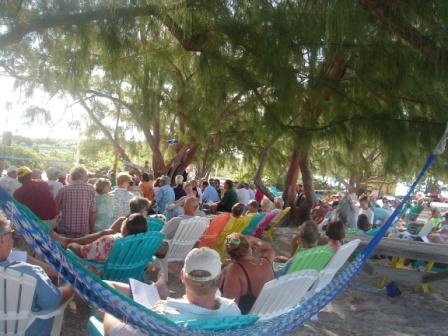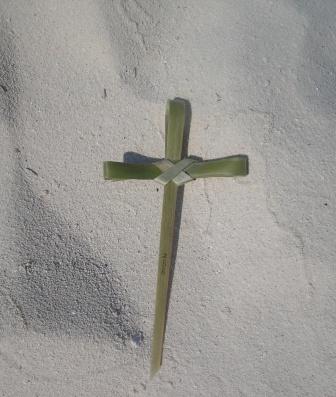 In our February update we were located in Big Majors, Exumas, Bahamas. Since then we sailed south in small segments anchoring each evening in usually secluded anchorages such as this one off Bitter Guana Cay. The last leg was our longest when we utilized strong north winds to sail south into Georgetown, The Bahamas. That sail was a blast; we 'flew' down the coastline doing 8 to 9 knots (about 10 miles/hour).

Georgetown is a cruisers Mecca and a phenomena all to itself. There are normally about 275 boats anchored in Elizabeth Harbor but it could easily hold twice this amount. The harbor is very large and has many good & secure anchorages. The Georgetown phenomenon is the sailing community which besides being large is very active. In JoDon's words, "It's an RV park for boaters." At 8 am every morning cruisers turn on the VHF radios for the Georgetown Net. There is a moderator which details the organized activities for the day: bridge tournament at noon; volleyball at 2:30; Christian women's luncheons, etc., etc. The net also organizes taxi shares to the airport, mail carried back to the US & Canada, promotes local businesses and is a format for buying and selling spare parts and charts. If you need help fixing something, there are always volunteers and experts. It's an amazing phenomenon.

We had a great deal of trepidation before going to Georgetown because "it's not our style" for large group activities but we found Georgetown to be a great experience. When we arrived it was the beginning of "Regatta Week" the highlight of Georgetown's cruising year. There have been several sailing races, pet parades, softball tournament
against the locals, beach volleyball, golf and tennis tournaments; Texas Hold-Em poker tournament, Bridge (cards) Tournament, various award ceremonies, DJ parties, raft up live music, skits… do you get the picture?

We have participated in a few events, have had a lot of fun and have met more cruisers. Brian's team actually played JoDon's team for the fun volleyball championship. We brought back a bottle of rum, a $5 gift certificate to the local grocery and sore muscles that lasted for days!!!
We also had the honor of crewing onboard Dally Cally a Wauquiez 48' that placed third (to our total surprise) in the 'Around Stocking Island' race. The Captain was kind enough to share his bottle of Rum with the crew. We have yet to attend the "Alcohol Appreciation Meetings" and the A.H.O.Y. (Alcohol, Hors douvres, & Other Yummies). But, there is still time!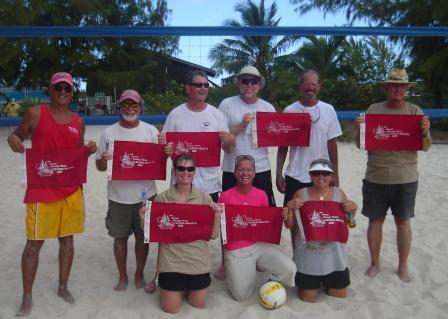 Feb. 23 - March 20, 2008
We have also enjoyed crossing paths with sailors that we have met during the past year (April Fool's Day is our one year anniversary to live aboard). It's quite a reunion of cruisers from Key West, Annapolis, Washington DC and even our neighbors from Brunswick, GA. It's also a great way to find information about cruising destinations.

One surprise here in the Bahamas is the cruisers from Canada. Most of them are from eastern Canada: Montreal, Toronto and Quebec. About half of all the boats are flying the Maple Leaf and I'm sure the deep freeze conditions back home have nothing to do with them being here in the warm Bahamas. HA! Some portions of the morning Georgetown net are bi-lingual, French/English.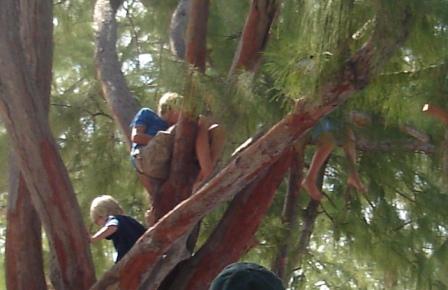 are children that climb the trees overhead during the service. I bet those kids have a story to tell about this church!

There are a surprising amount of fulltime cruisers with children. They home school their kids a few hours everyday. Some have lived the sailing life for a few years and some have lived their entire lives cruising around the world. We have
Here in Georgetown we have enjoyed "Beach Church." Beach Church is an organized non denominational Christian service whose members are cruisers. There is no money collected since the building fund is complete; the church is picnic tables and chairs under the trees. There is no pastor; cruisers present various gospel topics on a rotational basis. There is a choir and "Tree Angels." Tree Angels
observed the majority of these children seem very out-going and well balanced.

Probably a third of all cruisers have pets aboard; cats and dogs. We would love to have a dog but feel it's a hassle to take them ashore several times a day and are concerned that future countries we go to will not allow pets to go ashore. In The Bahamas, there are no pet immigration restrictions, only extra paperwork.

The Bahamas has some of the clearest waters in the world. Many times it's almost impossible to gauge the water depth by looking at it, it's so clear. At night with a full moon, the white sand below is so bright that it appears that the boat is in 6 inches of water, not 14 feet! Bahamians have very black skin and are some of the nicest people
that you could ever meet. The best hardware store is located several miles outside of Georgetown so we hitchhike to and fro; usually the first car that passes will pick us up. Food, fuel and services are all more expensive than in the US. Island paradise always comes with a cost but our freezer and larder are still full with Wal-Mart products from Georgia.
In this month's update, we're going to take some space to provide more details about what it's like to live aboard. First, living aboard is definitely not for everyone, but we love it. There is always something to do even if it's just reading a book in beautiful surroundings. While sailing, we move slow for normal standards, about 8 mph. That's slow, but we don't stop to buy gas, get something to drink or spend the night in a hotel. We also don't have to keep one hand on the wheel or one eye on the road, we can get up and walk around anytime, and the fridge is always close at hand. We just keep going, hopefully with steady
winds. Most people think that it's dangerous to be in the open seas but I'm more scared driving on a Texas highway than being in the ocean. We carefully plan our departures for weather windows that include favorable winds and sea-state. This helps the crew (JoDon and I) and the boat by not banging onto the waves and breaking stuff. We often sail with stronger winds than most other cruisers due to having a big, strong boat that is made for offshore sailing conditions. Safety is paramount, but we do not hesitate to use a cold front to move to our next destination. If we had less of a boat our decisions would be different. My analogy is that it's like driving down a dirt road in an open jeep vs. a new Suburban truck. Both will get you there but the jeep may jar loose some of your teeth while the passengers of a Suburban arrive relaxed.

There's plenty to do while sailing including checking electronic charts (maps), radar (and lookout) for other ships, battery levels, sail trim, take naps and fish. During night passages JoDon and I rotate on three hour shifts. Three hours of sleep is enough to keep going and not too long to get excessively sleepy. During the days we do not have official shifts; we announce who has the helm and the other is free to take a nap.

While at anchor our routine is similar to a normal home. There's cleaning, laundry, grocery shopping and the ever consuming, "fixing broken stuff." That last classification is endless but we have been very fortunate that most all of our repairs cost our time (which has no value) but little money. El Regalo is its own city; we make our own water, dispose of our sewage and generate our own power (wind, solar, diesel generator and motor). When something breaks, there is no repairman to come take a look at it.. We have a lot of complicated electronics onboard and we have 15 pumps (not including the engine and generator) to pump fresh water, saltwater, our bilges, freezer and water maker. As you can imagine, it can get complicated. We often play the "what's that sound?" game.

On the other hand, we enjoy our Happy Hours with some of the most beautiful scenery imaginable. Some days are official "No Chore Days" when we relax by hiking, reading, swimming, snorkeling or watching the harbour
races. Most days it's just like our professional work days. We organize a 'things to do' lists and check them off as accomplished. The main difference is that we normally start working on our list at 9 am and quit by 1 pm.

We have a car, our dinghy, to go to town for laundry, grocery shopping and internet. We also take our car to walk on the beach, trails or go snorkeling. Speaking of, we had a memorable snorkeling excursion a few days ago. JoDon and I went "fishing" using my Hawaiian sling (spear). I dive down on fish and lobsters while JoDon snorkels pulling the dinghy. This day I dove down in about 20' of water and speared a nice grouper. After spearing the fish I was completely out of breath so I made a 'bee-line' to the surface. When I broke the surface JoDon yelled at me, "Shark at your feet! Shark at your feet!" I immediately dropped my pole (with fish still attached) and started swimming to the dinghy with record speed. JoDon ducked back down to watch the 5' Black Tip Shark eat the fish off the end of the pole in 2 seconds then turn back towards her. She popped over the top of the dingy real fast. How the shark got there so fast is a wonder. I then threw out our anchor and after about 10 minutes I finally got my nerve up to get back into the water and find my sling. Fortunately I did find my sling but the fish, of course, was gone. Oh well! We then thought it wise to change fishing spots but it was hard
The Catch. The Grill. The Left Overs.
Until next month and fair winds,
Brian and JoDon

to focus on finding a fish when shark is on your mind. The expression, "walking through the forest expecting a bear behind every tree" was my 'thought of the moment'. JoDon made the day even more memorable by finding two big lobsters, one of which barely fit on our BBQ grill. We enjoyed two fine lobster meals with absolutely no leftovers.