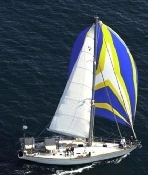 Journal 13; The Leewards to The Windwards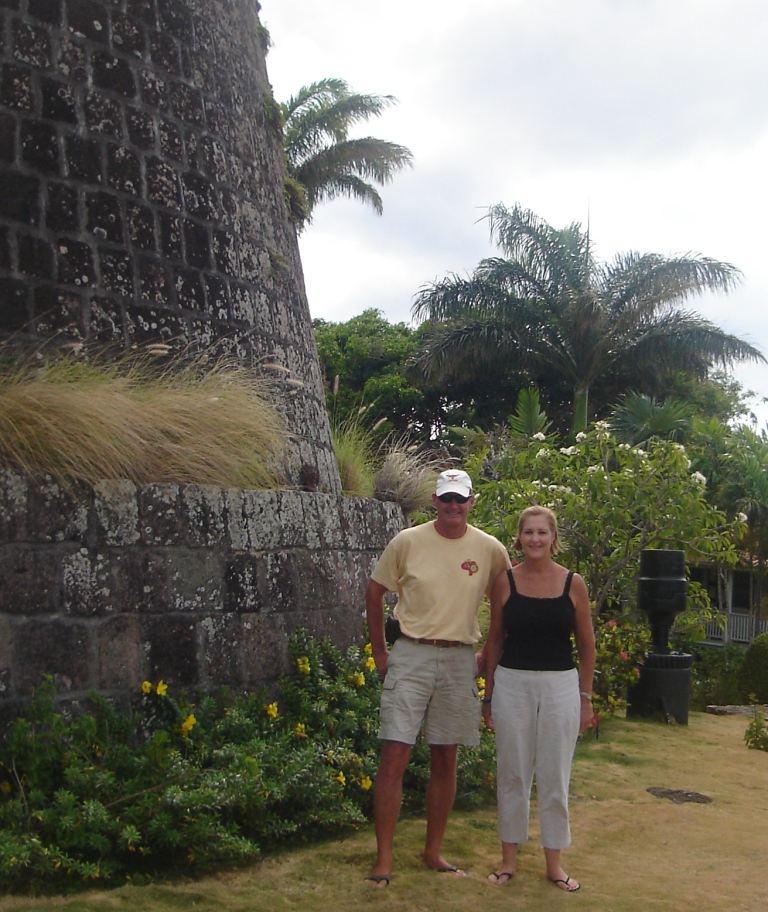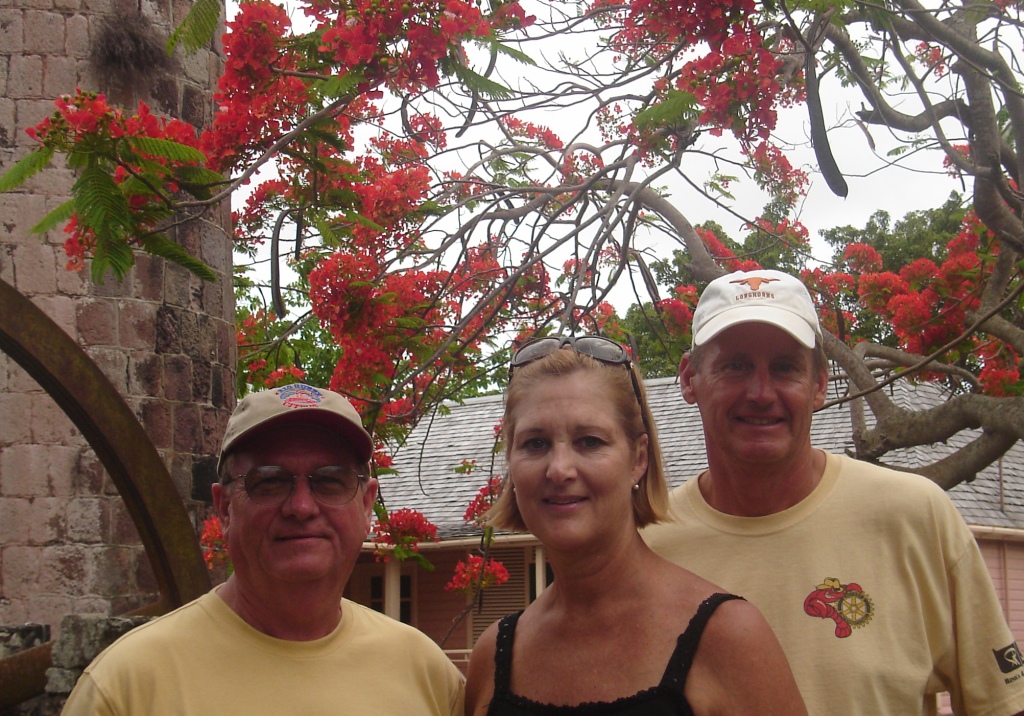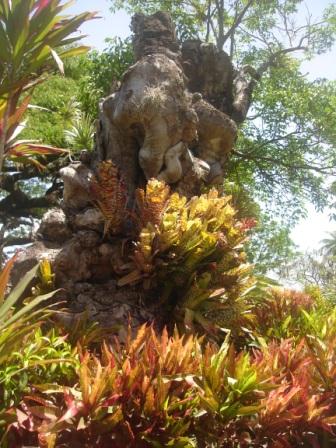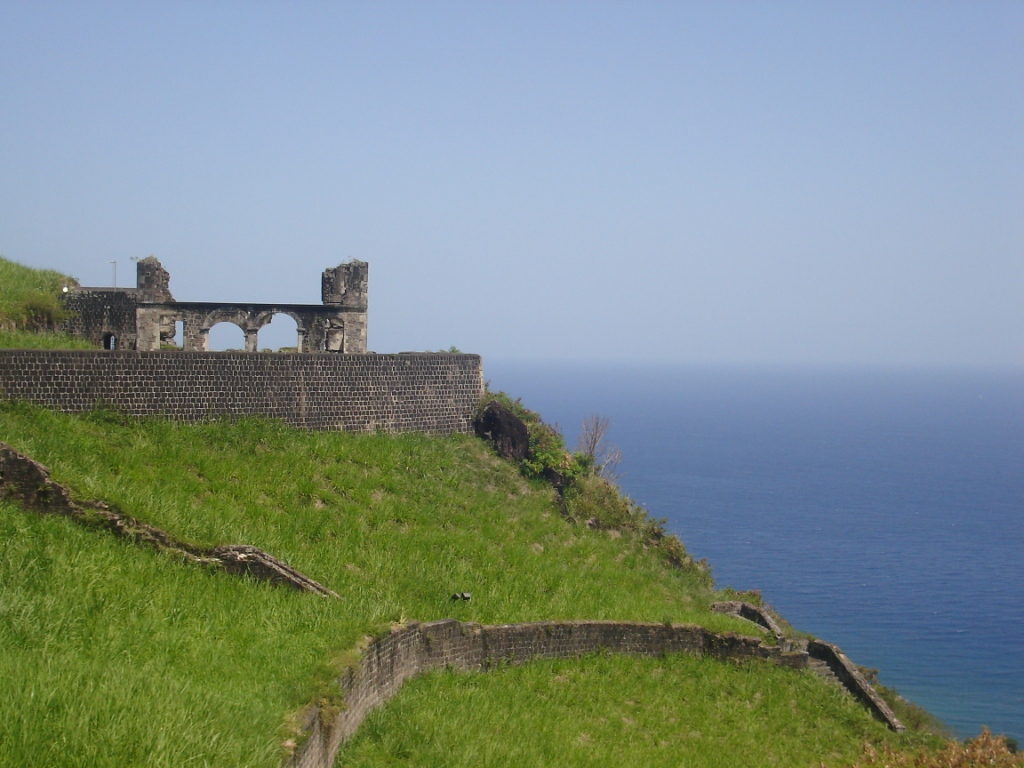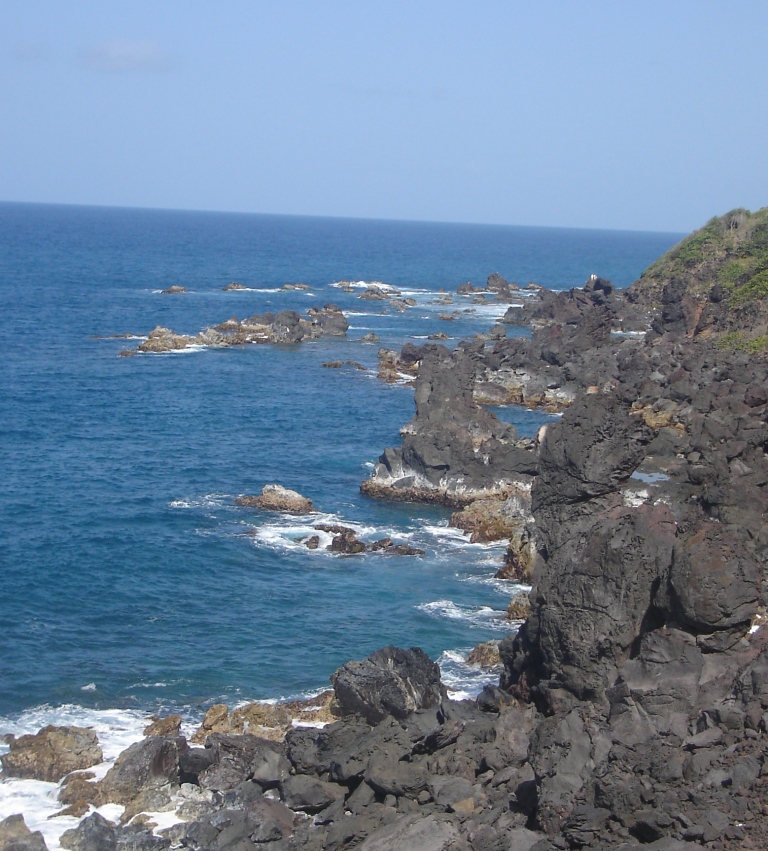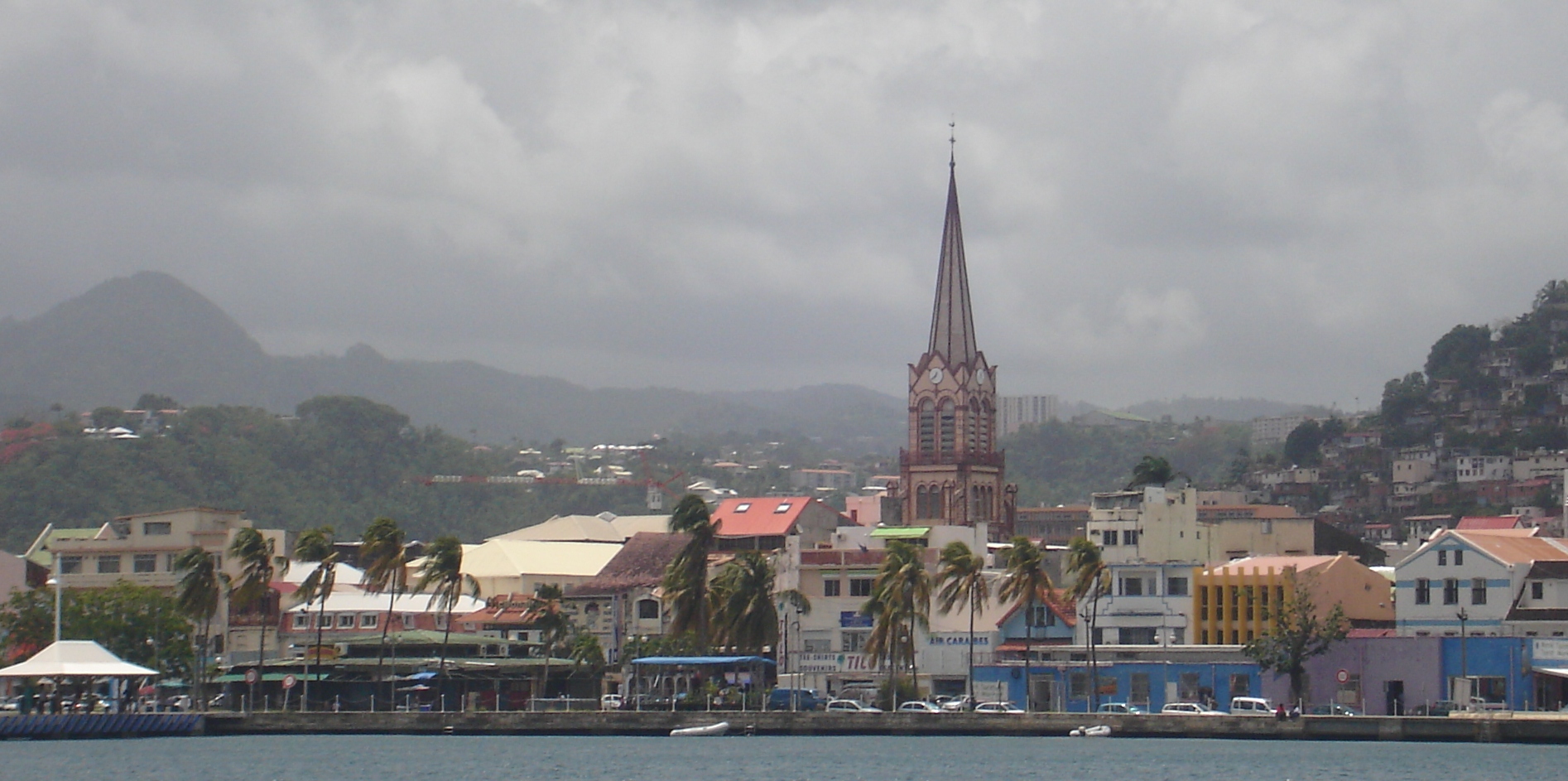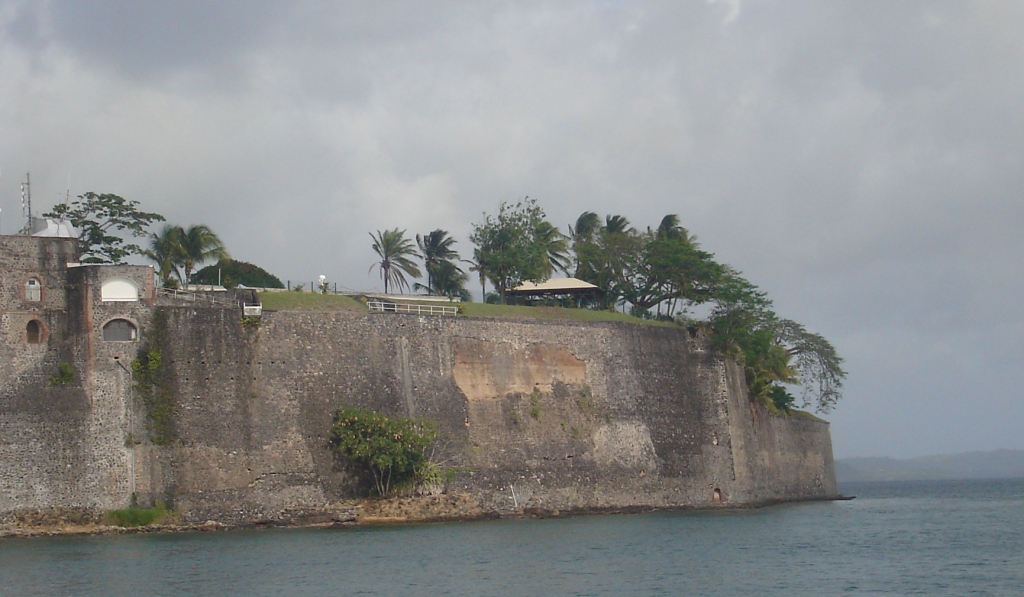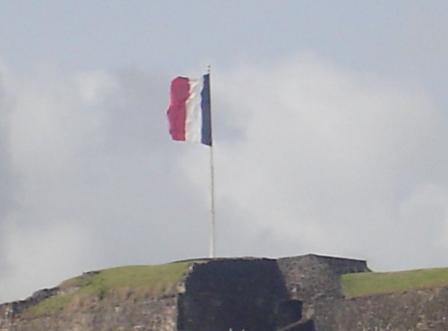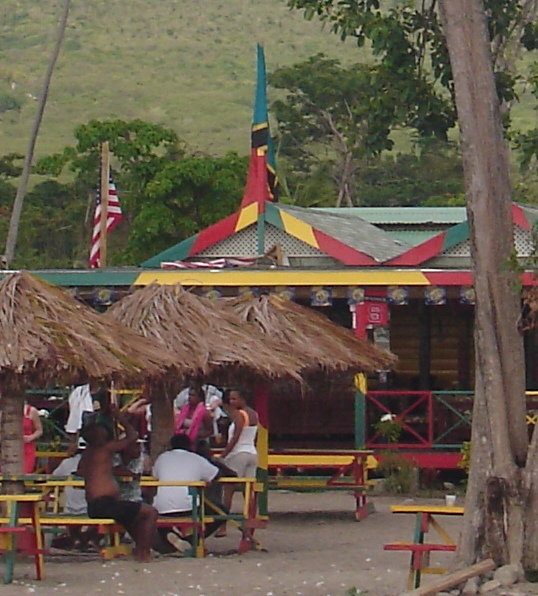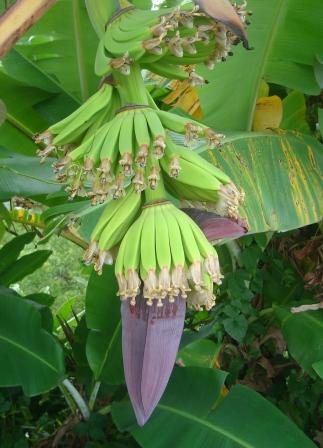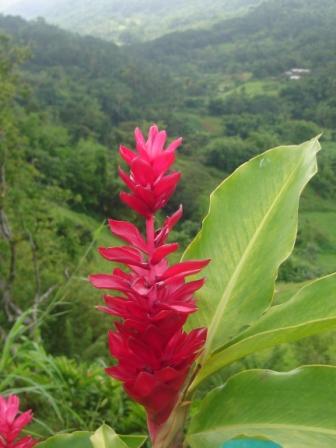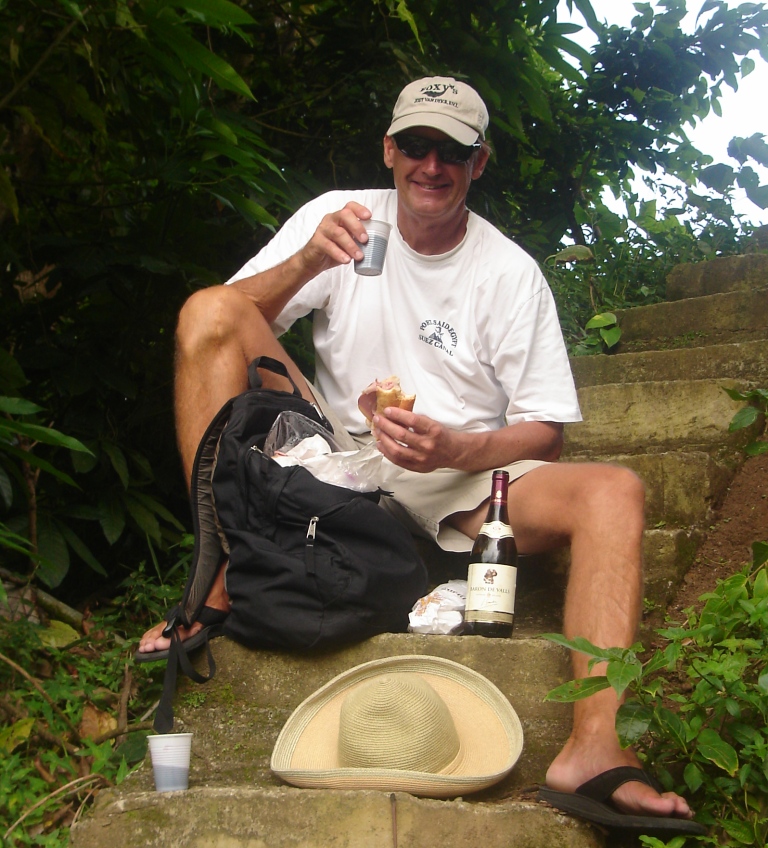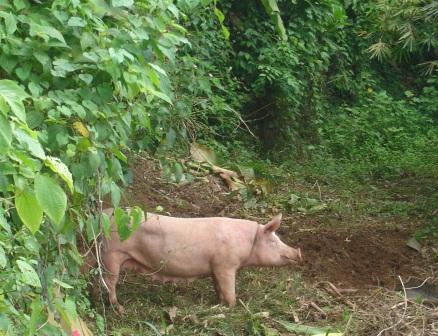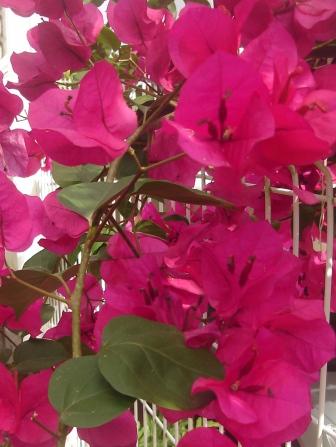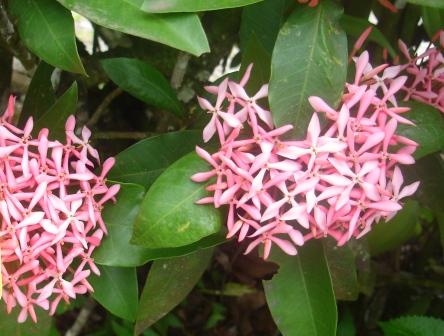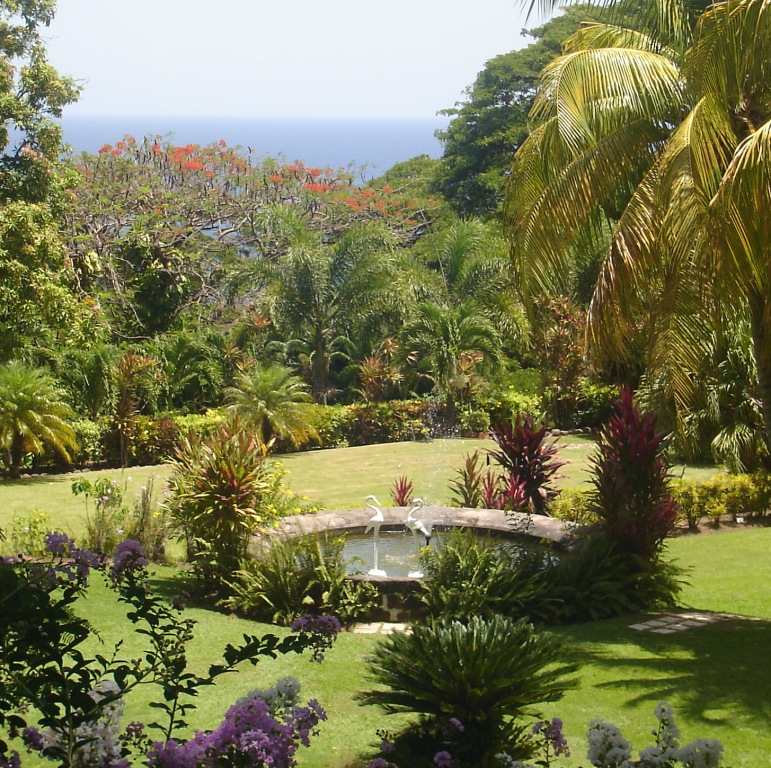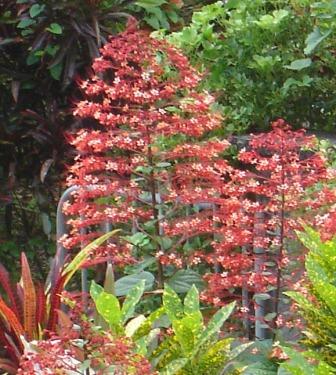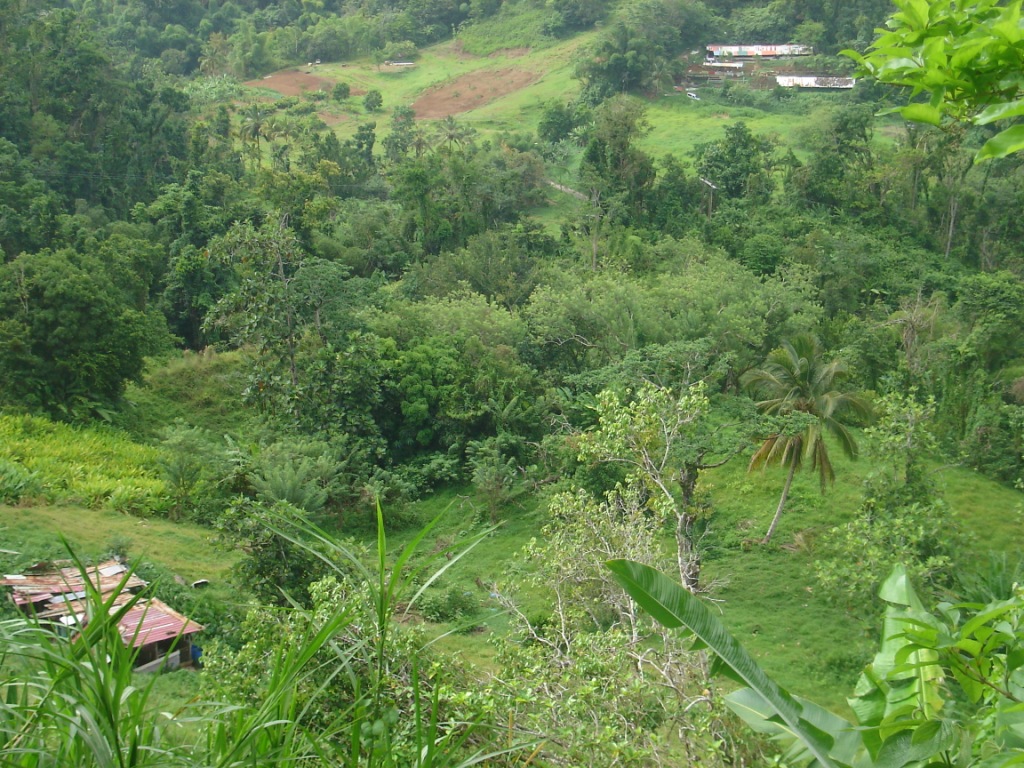 Guests!!

The July website brings many changes for us and El Regalo. In the previous journal entry we were awaiting the visit of my sister, Tina, and brother-in-law, Robert. We had a fabulous time despite the initial obstacles of bad weather in Houston causing a one day arrival delay and the news that Robert's business burned to the ground while en route to Nevis. But they were troopers and the show went on!

We spent two days introducing Robert and Tina to Nevis. It is such a quaint island. We snorkeled and hired a taxi to take us around the island. We toured five former plantation houses that are now hotels. Each plantation was unique but all offered fabulous views and sights; especially the ruins of windmills that extracted the sugar from the cane from days long past.
June 7 - July 9, 2008
It does not take long to see everything in Nevis so we sailed to St. Kitts, Nevis' sister island. We had a beautiful remote anchorage which was great, but it was Saturday night so we wanted to go out on the town. How to get there? No problem, just hitch hike or wait for a bus to come along (JoDon and I have not owned a car for three years so we have plenty of experience finding alternative transportation). Tina and Robert were apprehensive about hitchhiking, but we soon flagged down a car and a very nice young man gave us a lift to our restaurant. After dinner we decided
to do some "liming." It's a Caribbean word that can mean to chat but more like 'BS'ing'. Seated next to us at a beach bar were two young men (locals) but it was a little hard liming with them since we could only understand one word in fifty of their English. The bartenders could understand them but for us it was a foreign language. We took a taxi back to the boat.

We toured St. Kitts by hiring a taxi to drive us around the island, quite a feat on Sunday when EVERYTHING is closed. St. Kitts is a much larger island with three times the population of Nevis. It has several mountain peaks that go into the sky and it also has Brimstone Hill, a giant British fortress that overlooks the Caribbean from atop a steep mountain. Also, there is a black lava flow that went into the ocean that is quite dramatic.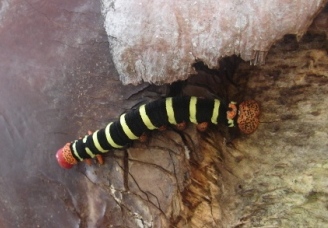 After more snorkeling, cooling off on the floaty, dinner aboard and a good nights sleep, it was time for Tina and Robert to head to the airport and home. We spent the morning listening to "Chris-the-Weatherman" and afterwards Tina helped us research to decide between the islands of Dominica or Martinique as our next stop. After hearing the weather we
had quickly decided to split our Grenada journey into two parts; Nevis to Martinique/Dominica and later to Grenada. As a former travel agency owner, Tina was amazed how casually we discussed visiting countries along our way and our view that a three day trip is not long. We loaded into the dingy and took the suitcases ashore. They were relieved when their prearranged taxi came down the dirt road to where El Regalo was anchored in the deserted bay. We had a great time and look forward to having them on board El Regalo again soon!

The next day we set sail to Martinique, a 30 hour trip. We were in no particular hurry to arrive in Martinique so with strong east winds we experimented with different sail combinations and angles. After one year of sailing El Regalo we were surprised at how much we continue to learn about her and we are so pleased on how well she sails.

Our trip to Martinique went two ways: either sailing southeast @8-9 knots (fast for us) or dead calm. A learning experience was the mountain influence as we sailed past the islands of Montserrat, Guadeloupe and Dominica (pronounced doh-min-EE-ka). Although we were 20 miles out in the ocean the wind would get stifled by the tall mountain peaks of each island. So, it would be either double reefed (main sail pulled down small) in strong winds or turning on our motor to get passed the mountain.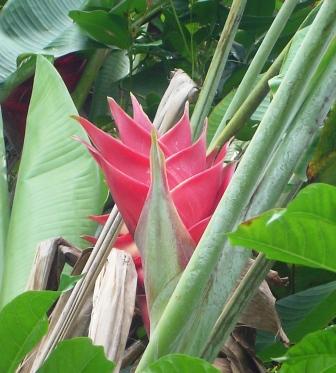 The final leg of our trip was sailing along the Martinique shoreline. No picture could describe the beauty of the island with its rocky shoreline, lush green forests, organized agriculture fields and giant mountains that clouds hid their tops. No wonder the Carib Indians had named this island, Madinina, the flowery island. With French ballads flowing from the radio it was a perfect sail.

Martinique is part of the French West Indies and is the largest of the Windward Islands. Its capital, Fort de France, was where we cleared Customs and Immigration and that was a unique experience. With the knowledge of our cruising guidebook, we walked into town and found a local chandlery. There we were shown to a computer to fill in our Customs information, which was not so easy since European keyboards are not the same as ours. I printed out the form, handed it to a store clerk and he stamped it without ever looking at it. That was it! No money, no hassle of going from one Custom's clerk to another to Immigration officials. Wow!

Martinique is very prosperous, extremely clean and it 'feels like' a foreign country since they speak French (most also speak some English). Whatever happened to my college French? Martinique uses the Euro dollar as their currency and the French flag is flown. We enjoyed walking through their cobblestone streets admiring the latest fashions from Paris. The food was fabulous and everyone was most hospitable to us everywhere we went.
be very disappointed in the protection. While trying to decide whether to go, or stay, we stuck El Regalo into a leeward shore of soft mud. The big problem was that El Regalo was being pushed further into the mud by waves and wind and the weather was only going to deteriorate in the next several days. We needed to act fast or we would be further screwed so we quickly deployed our stern anchor to the bow and this stopped our forward movement. We then deployed our reserve anchor amidships and used the aft winch to pull her off the mud. JoDon was at the bow and I was aft and we were making progress toward deeper water. A ferry wake then hit El Regalo and it broke the suction to the mud and I used the motor to get us out. It was not pretty, but we were able to kedge ourselves off with no harm done. We were thrilled to be freed but totally exhausted! After a year we still have much to learn about sailing, but by experience we have become experts at getting off when grounded (not sure that's something to brag about..?) We subscribe to the saying, "If you haven't got stuck, you haven't explored enough."

We did explore several other alternative anchorages before returning to our original spot snug behind Fort San Louis. Sometimes, "the devil you know is better than the devil you don't know." We celebrated being safely "at home" by going out to dinner. The French wine, food and hospitality were "to die for."
.
In our final day of Martinique we decided to explore St. Joseph, a city in the mountains of Martinique. We went to the kiosk that sold public bus tickets and I was told the round trip fare for two people was 40.00 Euro (US$55). I was flabbergasted and walked away. But, within a few minutes the next customer called us back over, and the girl selling tickets apologized for saying 40, she meant to say 4 Euro. Problem solved.

St. Joseph was a quaint and very neat town located in the hills. We saw the sights within a few minutes so decided to hike to the Riviera Blanche River. Our map did not include the fact that it was located up a mountain so the short journey on paper was quite a hike. After two hours of hiking we found a quaint trail overlooking a lush valley below where we could hear the river while enjoying a bottle of wine, a baguette and French ham. After finishing the ham we both thought we caught a slight hint of pig in the air. We continued a short distance down the stairs and sure enough, it lead right to the pig.
It was getting late and we had a long hike to get back to the boat so we cut our march short. Within a few minutes a bus passed, and no, he did not go to St. Joseph but he would take us down the mountain (for free). On the main highway a nice gentleman that spoke no English volunteered to take us back to the boat. So, within 30 minutes of facing a long journey to the boat we were back aboard ready for Happy Hour. Life is good! (Yes Tina, we do this all the time!)
We got going early the next morning for our sail to Grenada, a 27 hour planned trip. We arrived in Grenada, 150 miles, in 23 hours. The trip, like our previous leg, was a mixture of strong winds or calm seas behind towering mountains. The winds were especially strong and we had some 35 knot gusts with passing squalls. With the wind blowing that strong things happen fast and the adrenaline was pumping! We had El Regalo's main sail doubled reefed and only the stay sail (our smaller forward sail) out so despite the
strong winds we flowed smoothly to Grenada on a beam reach and almost following seas. It was an exhilarating trip. Besides the strong winds and squalls, our other excitement was catching a lobster trap in the open waters. There was a section of the sea floor that rises up and fisherman set their traps in the middle of the ocean. Well, we caught one; at least we had the remnants of one, with a long line caught around our propeller. Since we were sailing (motor off) it was not wrapped around the prop, just caught on it. We turned into the wind to slow down and I dove overboard in 300 ft of water to free the lines. Another adventure!
We arrived to Grenada, AKA, The Spice Island, full of energy. The island is so green, mountainous and exotic. After clearing Customs (no hassle) we began to both explore the island and prepare to put El Regalo "on the hard." We will leave the boat out of the water for a month while we travel home to attend Ashley's (my daughter) & Ryan's wedding in San Miguel de Allende.
www.ryanandashley.weddingwindow.com
The people of Grenada are very polite and courteous. While on a bus, I witnessed an older local lady scold a young man for not saying "Please" as he assisted her in sitting (I thought he was very helpful). When walking though town you can see an Asian influence as many of the locals have the look of Indians (India) rather than black Africans. Riding a bus is interesting. There are plenty of mini buses that scour the main roads looking for passengers. The driver, normally around 22 years old with a stocking cap and a hot chick sitting next to him, is assisted by a conductor that hangs out the window whistling and hustling for passengers. Inside the music is really loud and when the driver takes off, grab your hat! Although the highways are narrow and crowded, these guys drive like they have a death wish. But, it someone wants to cross the street they slam on their brakes and are the most courteous of drivers you can imagine. I'll say one thing for these drivers, they're the only guys in a hurry in the Caribbean; everyone else is laid back beyond comprehension.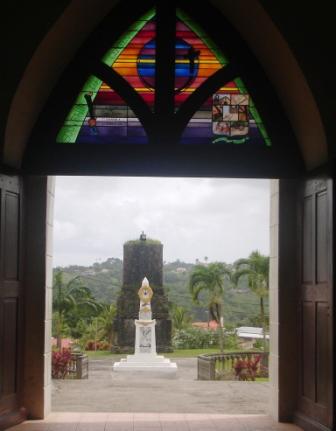 We had been at anchor next to Fort San Louis but in preparation for a big storm we decided to move El Regalo across the bay to a location, Trois Islet (Three Islands). We had read it was more secure for high winds. We motored across the bay only to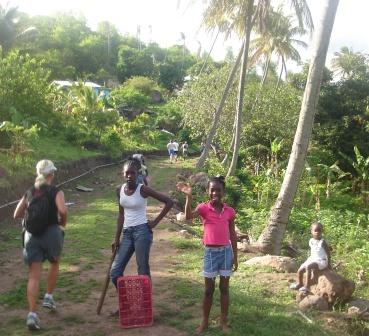 One really fun activity we did in Grenada was participating in a 'Hash.' As we learned, Hashing began in England. It's an outdoor hike or run with a few twists, great camaraderie, and a pub at the finish line. Rides to the event are coordinated so that everyone without a car can attend. Each Hash is at a different countryside location; the group gathers then runs or walks the course. There are shreds of paper to mark the trail but the twist is that some of the trail marks are false so you must turn around and retrace your steps. A Hash is not a competitive event but some of the young guys went charging up the mountainsides as if it was the Boston Marathon. It was a lot of fun to meet new people and jog through the backyards and mountains of Grenada to sights we would have otherwise never seen. Everyone along the trail was very friendly I suppose we
were the excitement of the month with about 50 of us passing by their remote houses. The houses (shacks) in the mountains all had electricity and although Spartan, the children were well dressed and all had big smiles. After the Hash a kind man drove four of us boaters down the mountain all the way to the dock. Although it was well out of his way, he remarked, "You're Hashers, I have to help you." We continue to be amazed at the kindness found throughout the Caribbean and the world.

The trip back to the dock took much longer than normal since that week was the national elections and there were hundreds of people in trucks parading around the island enlisting support for their candidates. The radio is about 100% political with the campaign slogans and promises sung to Socca and Reggae rhythms. Oh well, same as the US with over-promising but just sung to a new twist and tunes.


We're happy to have sailed this far south. We have logged over 5,000 miles with El Regalo in the past 14 months. We are looking forward to slowing down that pace as we go back up through the Windward and the Leeward Islands after hurricane season. We will return to Grenada in early August and most likely will sail to Venezuela to check up on Mr. Chavez and his 5 cent/gallon diesel fuel. In'sha'Allah, it will be a quiet hurricane season for El Regalo.

Until next month!

Brian and JoDon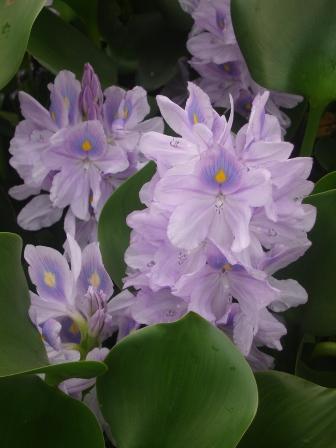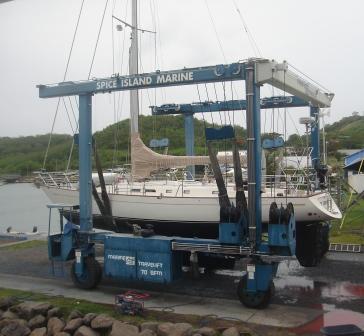 El Regalo hauled out at Spice Island Marine, Grenada, West Indies