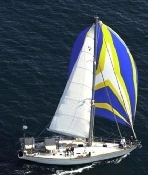 Journal 19; St. Maarten to Antigua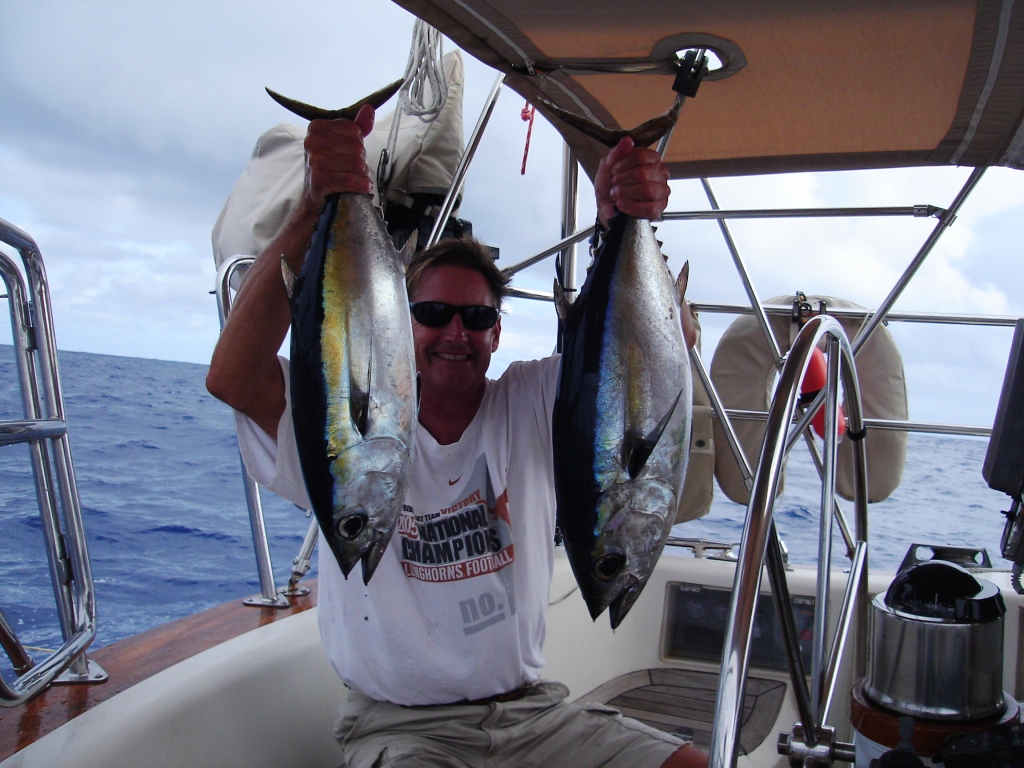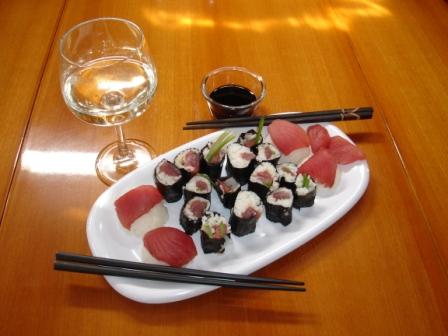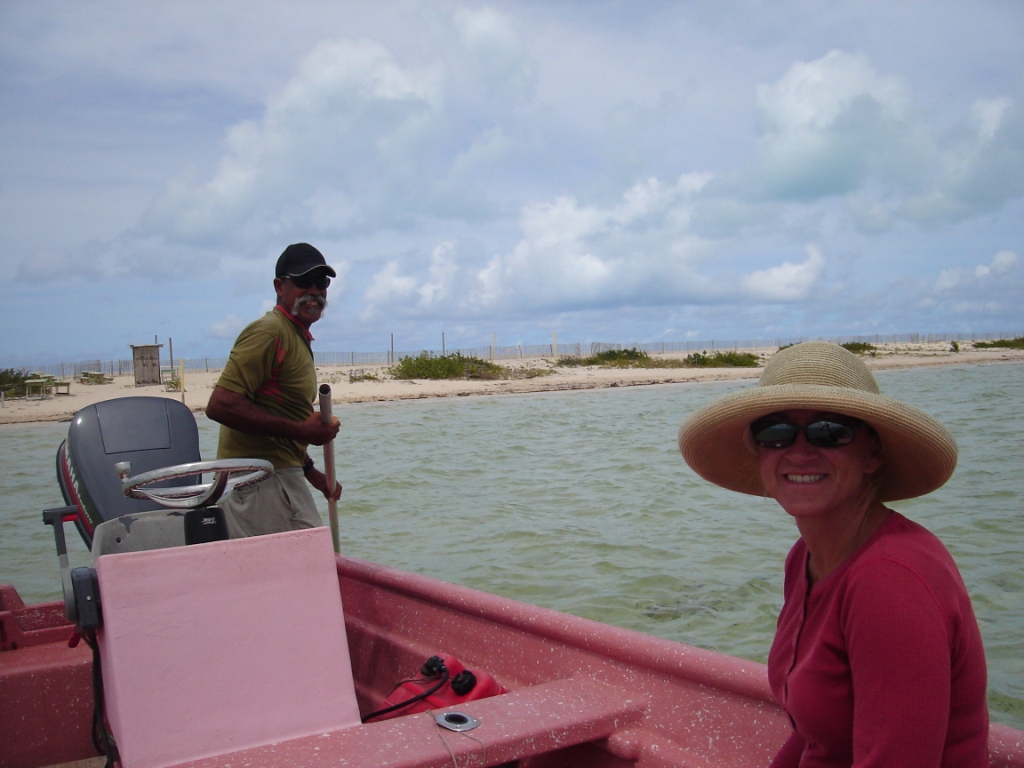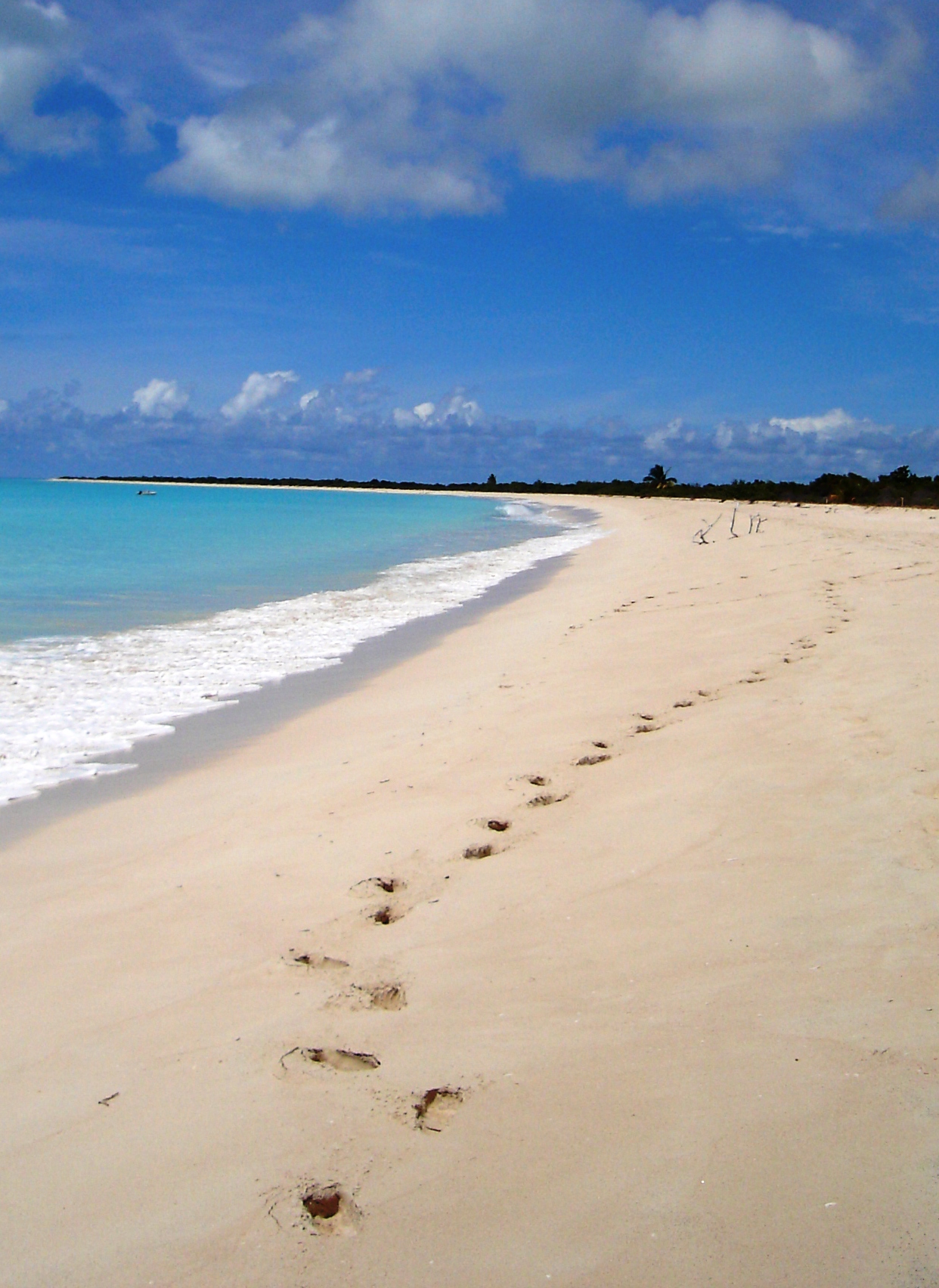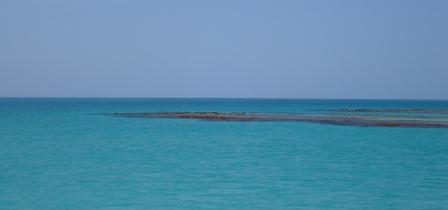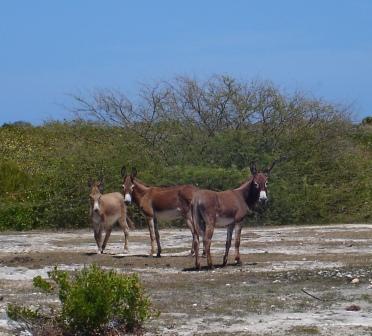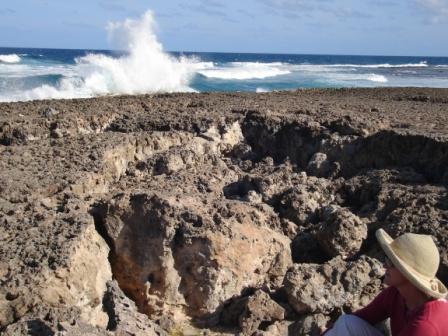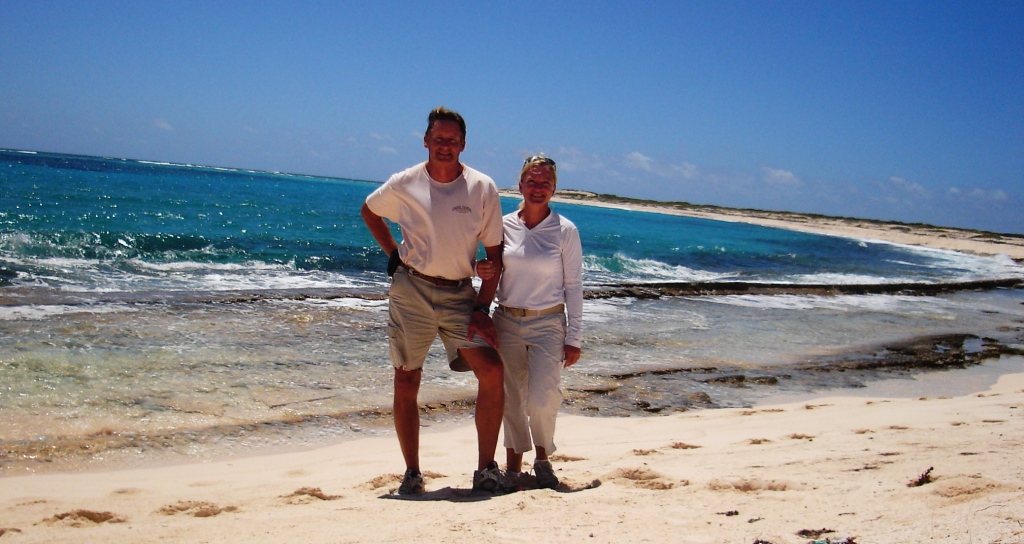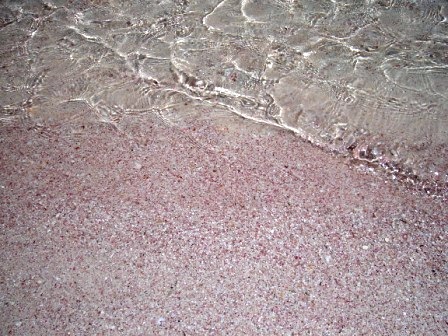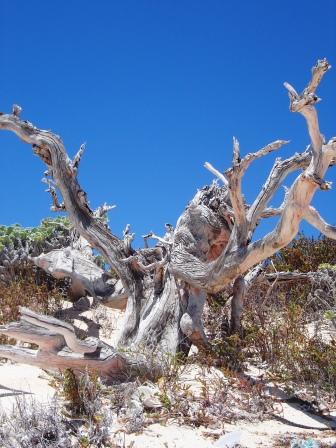 March 19 - April 22, 2009
April 1st (AKA April Fools Day) marks our two year anniversary living aboard El Regalo. We have sailed over 6,500 miles stretching from the Chesapeake Bay north (39°N latitude) to the island of Tobago south (11°N latitude). The short journey from St. Maarten to Barbuda was probably our last eastward trip for several years as we are still planning to head west to Panama this summer and then the South Pacific the following spring.
Second Anniversary, Barbuda

On March 23rd we left St. Maarten under the Dutch bridge heading south with a north wind. Once at sea the island's mountains blocked our wind so we had to make the short hop to the tiny island of Ile Forchue, part of St. Barthelemy (St. Barts), using the motor, not our sails. At least with the motor running we were able to run the water maker, especially important since both water tanks were dry.

Il Forchue provided a very pleasant overnight anchorage and an opportunity to clean the bottom of the boat. Simpson Bay Lagoon, St. Maarten was a very safe & calm anchorage but the lagoon promoted critters and plants to attach to El Regalo's bottom side. Especially now since our bottom paint chemicals have worn off and things grow far too easily (we plan to have new bottom paint in Panama).

We departed Il Forchue at 6 am with good winds for our sail to Barbuda to arrive before sunset. Our trip started off exciting first by landing a small tuna, then later having a double hook up of Big Eye Tunas. The meat of Big Eyes is exceptional so we were very happy. 30 minutes after our first double hook up we hooked another Big Eye. While bringing in this fish I asked JoDon to bring in the empty fishing line so they would not become entangled. While pulling in the second hand line, JoDon hooked another Big Eye. Too good to be true? Yes.
For several days fresh winds had been predicted, but suddenly we only had 3 knots of wind. We turned on the motor and unfortunately ran it the rest of the way to Barbuda. At least we arrived with two full water tanks and lots of fish. JoDon made a lovely sushi plate for lunch the following day, life is good!
Although we were about 30 miles out at sea with no one in sight, I happened to glance over my shoulder and noticed El Regalo going right over the top of a lobster trap. Since we were sailing, the trap lines did not get wrapped around the prop and it popped up behind the boat, right where we were bringing in the fish. JoDon's fish swam between the two buoys of the lobster trap and broke the fishing line. Oh well, we still had three big fish! Then the winds died.
Clearing in for Customs and Immigration is not simple at Barbuda because of its geography. Long story short, we walked across the narrow bar island of the lagoon and a water taxi gave us a lift across the 'Two Foot Bay' to Codrington, the capital of Barbuda. Capital? That sounds a little too glamorous for a fishing village with no paved streets! A requirement is to secure a cruising permit from the Tourist Bureau, but they had run out of forms. No problem, mon! Just go on without one. What can you say, it's their country.

Barbuda together with Antigua forms an independent nation with British tradition. Barbuda offers endless miles of secluded pink sand beaches (from pink coral) that are uncommon throughout the Caribbean (most Caribbean beaches are small). During our stay there was a strong north swell caused by a huge storm in the Atlantic Ocean and this made for very high surf on the windward side. Tucked into the southside beaches and surrounded by coral reefs we were very well protected.

While walking the beaches we noticed big sections of a green fishing net had washed ashore. By no coincidence, there were homemade green hammocks under shade trees throughout the island. The beaches are quite secluded and several American and British nudists seemed to enjoy themselves (they were too old for an exciting photo). Can you see the man's face in this picture? Not the nudist, silly, the tree...

One surprise we've encountered in the NE Caribbean is the local popularity of country western music. When we asked locals why they like country western music they were equally as puzzled to explain it as we were to understand it. Another oddity is that island radio stations announce obituaries that include a special prayer to the deceased, the names and place of residence of all children, grandchildren, great-grandchildren + the names of their close friends. This does not make for short announcements and there are almost always relatives living in Brooklyn.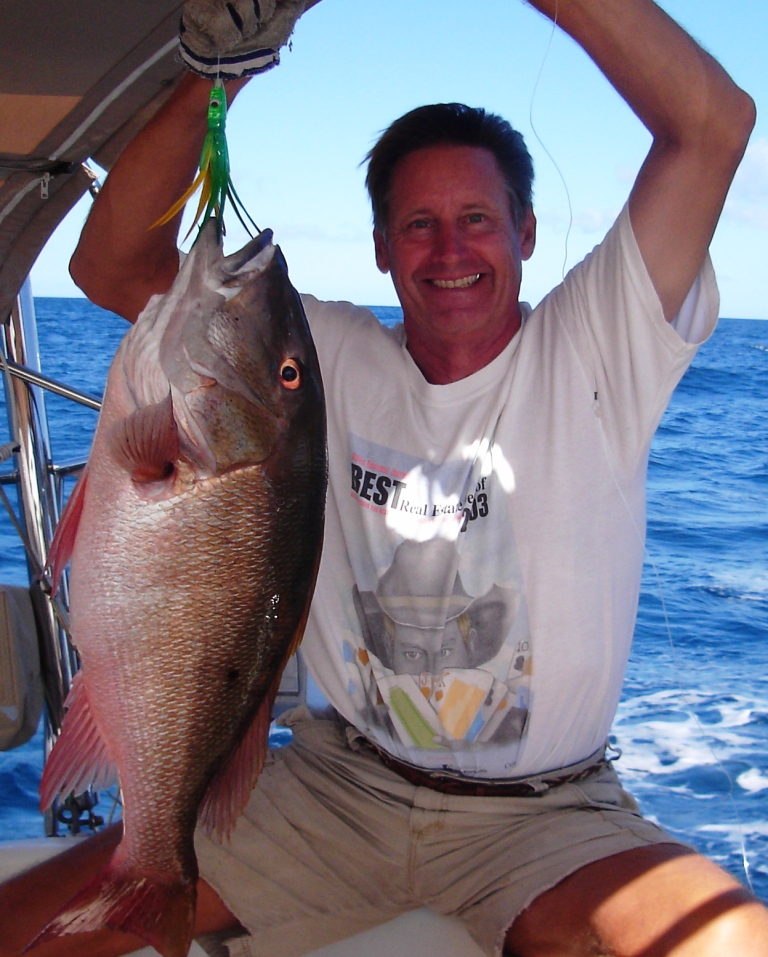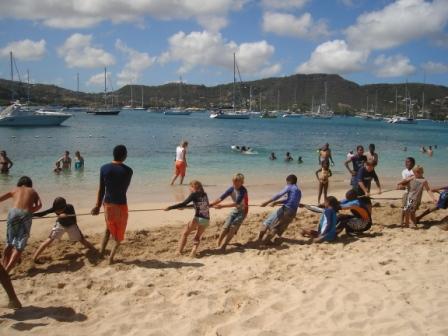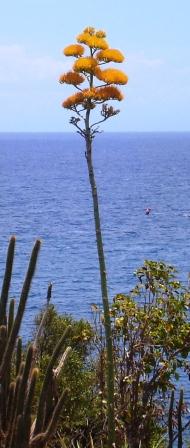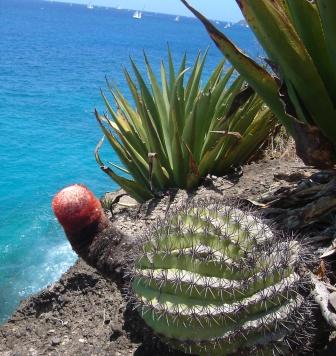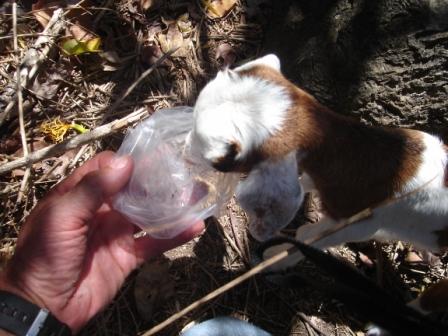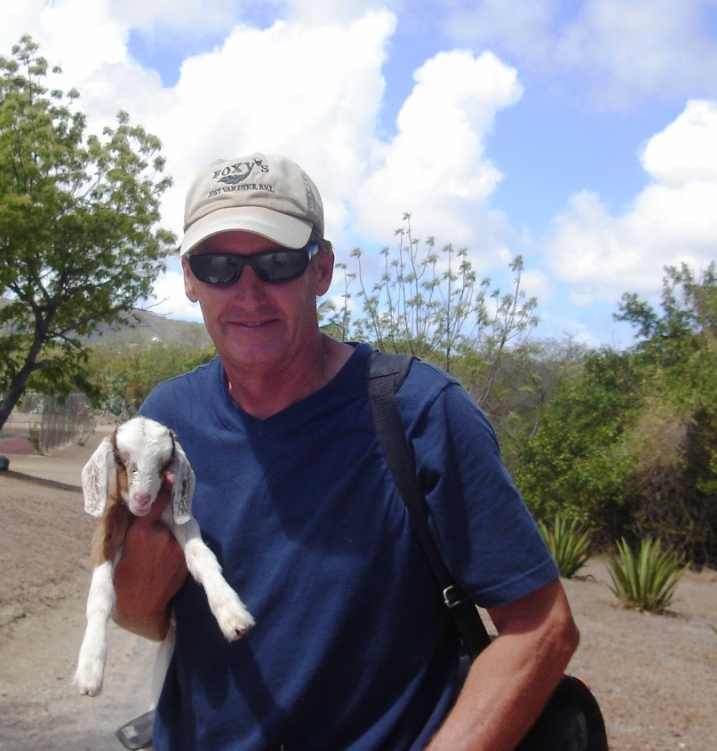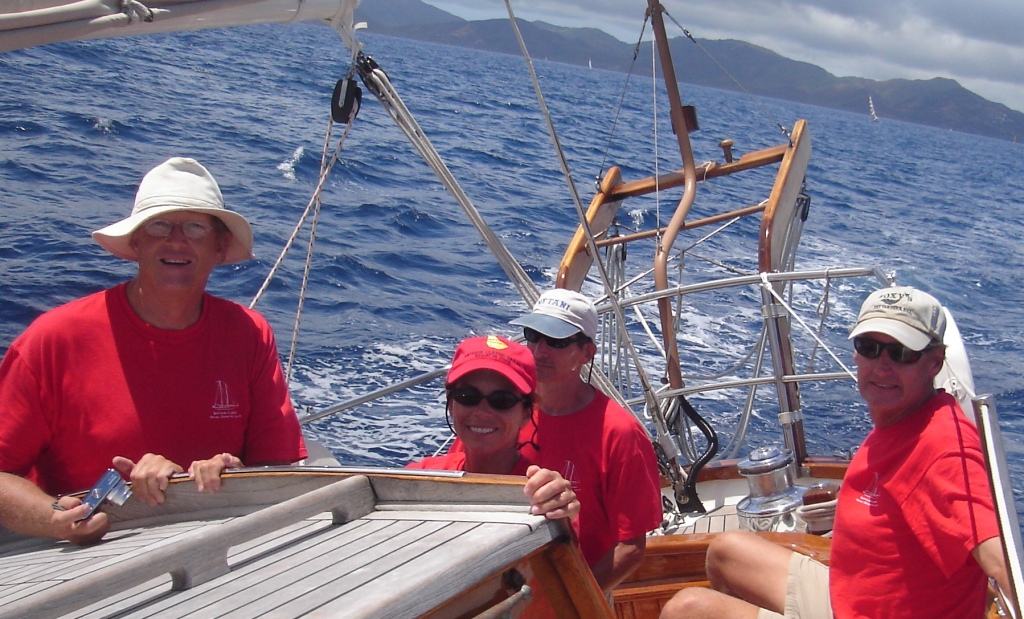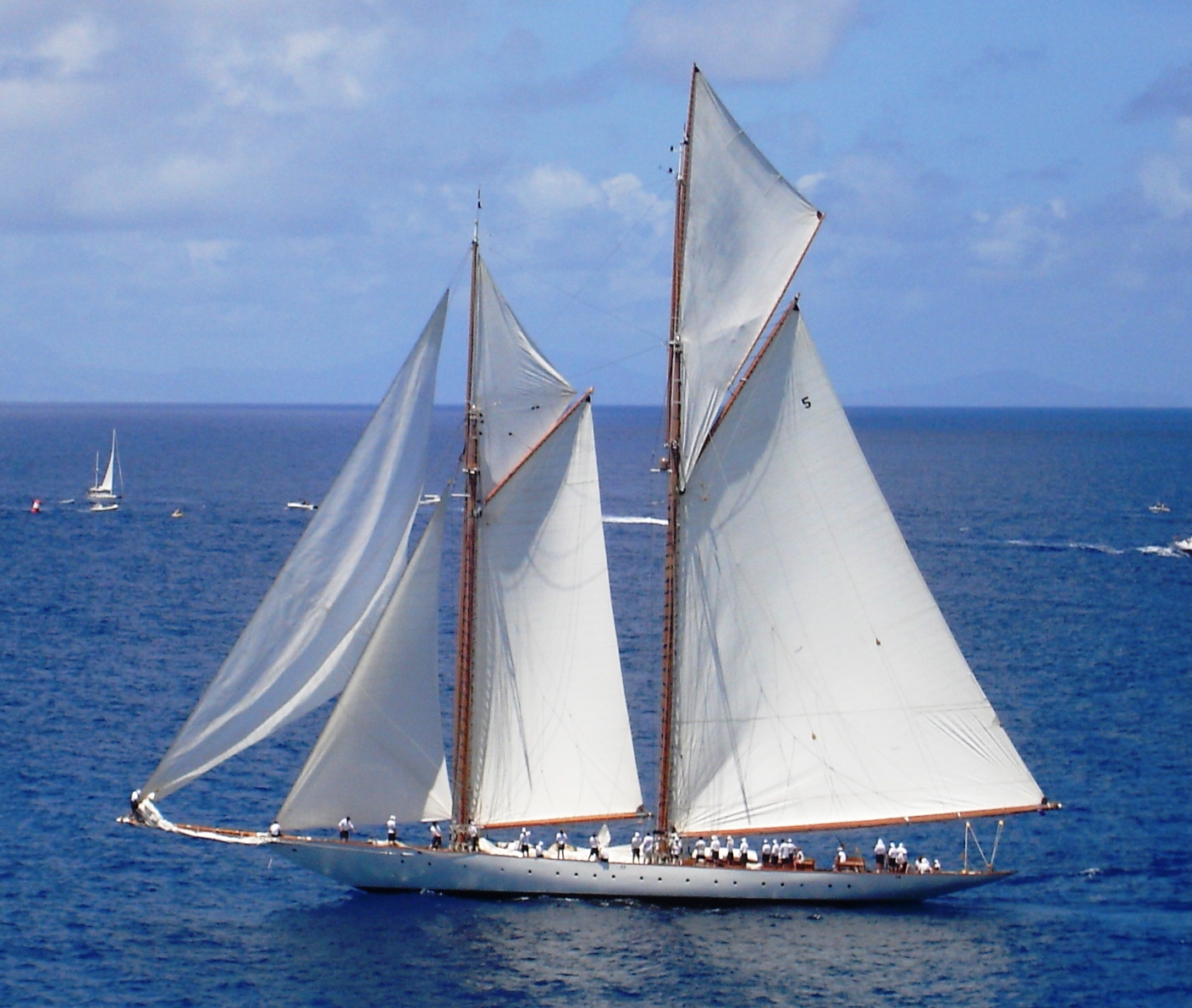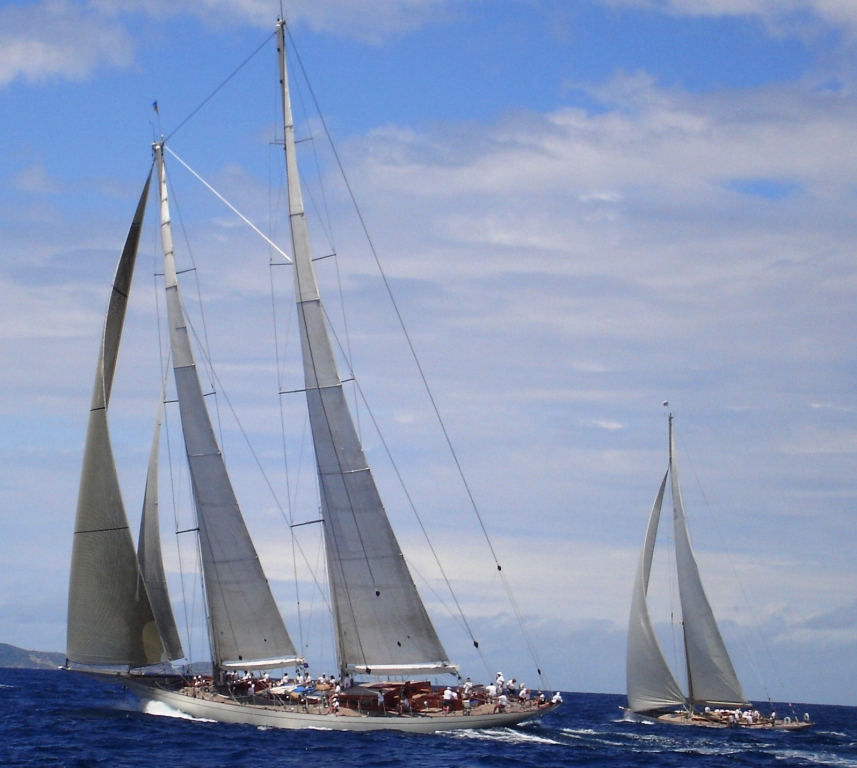 Barbuda is also well known for its wild donkeys. Everywhere you walk you have to avoid donkey droppings. During our stay, JoDon and I both suffered from allergies. One day during a sneezing attack I reckoned to JoDon, "we must be allergic to donkey shit."

Sailing from Barbuda to Antigua was quite a sail! Right when leaving Barbuda we hooked this mangrove snapper. When we arrived to Antigua I asked a local, "Is this fish a snapper?" He replied, "Yes, it's a mangove, or how you say it, a mangrove. Did you eat it?" I told him that we had and he said many times people get sick eating this fish. We got lucky. The second exciting part of our trip was seeing a sperm whale breech completely out of the water. Unfortunately the whale was too far away for a photo op but it was an amazing sight to see this giant mammal shoot vertically out of the water creating a huge splash when it landed, over and over! Way cool!

On Easter Sunday we had a delightful day. We attended a spirited church service at Baxter Methodist Church (named for a Methodist English naval officer who preached to the slaves). The service included their youth group performing on the steel drums. The people were very warm and friendly. Later we attended a cruisers pot luck lunch on a local beach. It was great fun watching the kids play organized games and getting to know some new cruisers, along with visiting with cruisers we have met in the past year.

A highlight of our stay in Falmouth Harbor was touring Admiral Nelson's dockyard. England's most famous naval officer, Lord Nelson, was once stationed here at Antigua (he actually hated it here and the locals did not like him because he was so strict in enforcing the Queen's laws). The original dockyard has been restored and now houses cafes, restaurants and sailing related businesses.
The Antigua Classic Regatta was memorable. We spent the first two days picnicking on a hill overlooking the Caribbean Sea where the sailboats were racing. The boats were majestic, especially the huge J boats. From several miles away we could here the eerie sounds of the sails being trimmed; words fail to express the power that is seized by the wind (one sailor lost a fingertip when caught in a line).

We also found a friend the first day, a baby goat that was abandoned. The kid was about to give up when I gave him some water. We named him Norman from the movie "City Slickers." I carried the goat down the hill and gave him to some locals to care for.
We really know little about sail racing and their sailboat is a schooner rig, completely different than El Regalo. After getting quick shakedown instructions, we were off to sea and an adventure. To be amongst the classic sailboats that we had admired from afar was very thrilling. At the start things were organized with the smaller boats departing first and subsequently, every fifteen minutes a different class of boats would approach the starting line. The course was out six miles round a marker and back to the starting point with two laps, a total of 24 miles. Kind of like a narrow race track, only there are no lanes painted in the water. Soon there were boats sailing in both directions crossing paths to take advantage of the winds. Not a problem when approaching smaller boats but with the huge boys coming at you, them doing 12 knots, it can make you wet your pants. We all called out approaching boats to captain Jim and he decided the best course to avoid head-on collisions. We had a great day and are very thankfull to Metani for inviting us to participate.
Two final thoughts:

From a sailor's blog:
The world is a book, and those who do not travel, read only a page.


From a tee shirt at port:
Heaven and Hell:

Heaven:
Everything is organized by the Swiss
The police are British.
The chefs are French.
The lovers are Italian.
The mechanics are German.

Hell:
The lovers are Swiss.
The chefs are British.
The mechanics are French.
Everything is organized by Italians.
The police are German.


Later on day 2 of the regatta we had some great luck by running into a cruising couple that we had met at the potluck supper. They were short of crew for the next day's races and asked if we would like to join them on their boat,
s/v Metani
www.SchoonerMetani.com
YES!
All the best to our friends and family,
Brian and JoDon