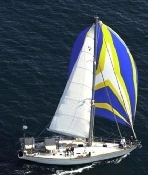 Journal 32; Tramping New Zealand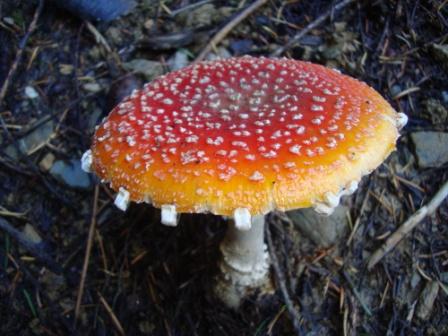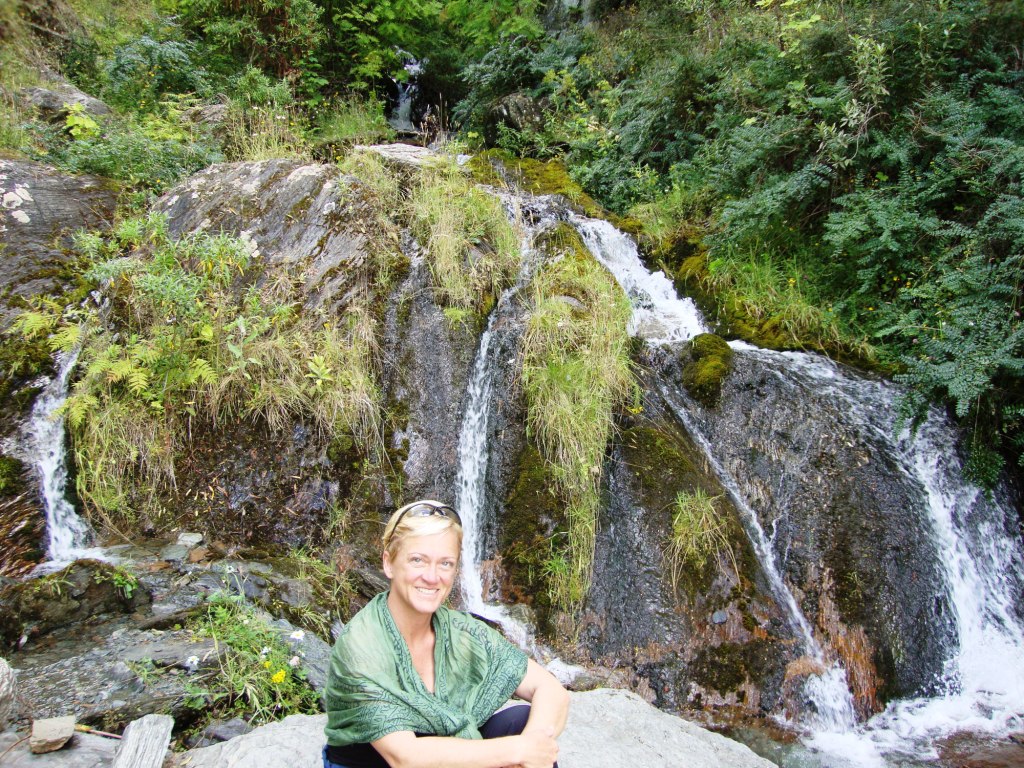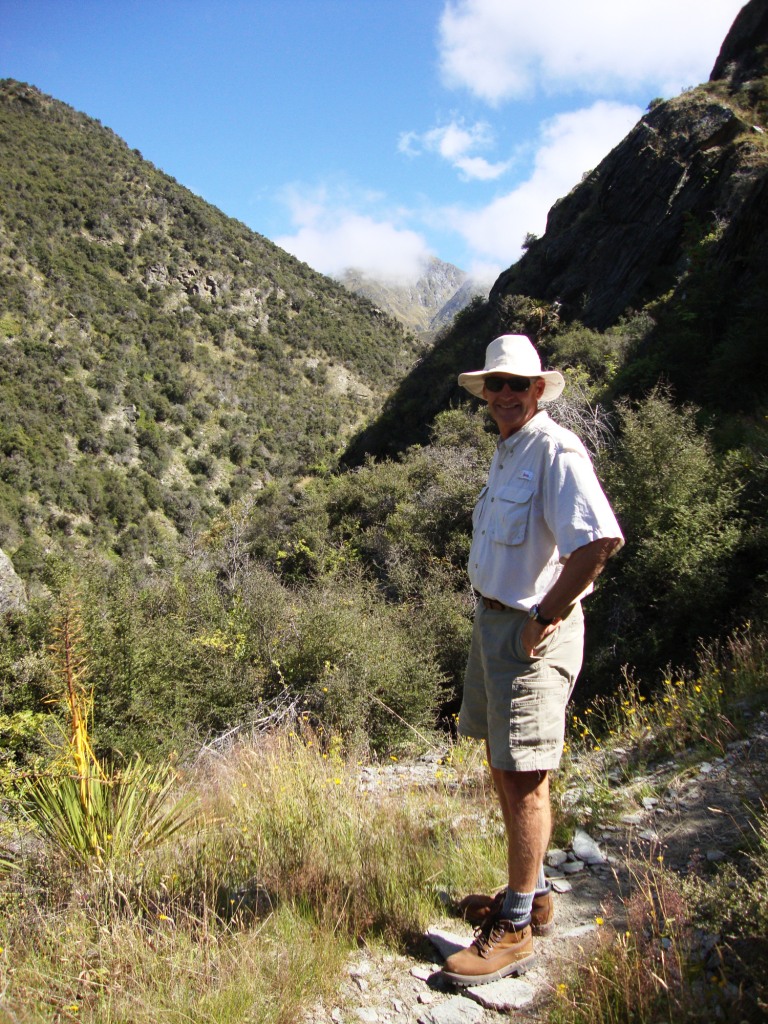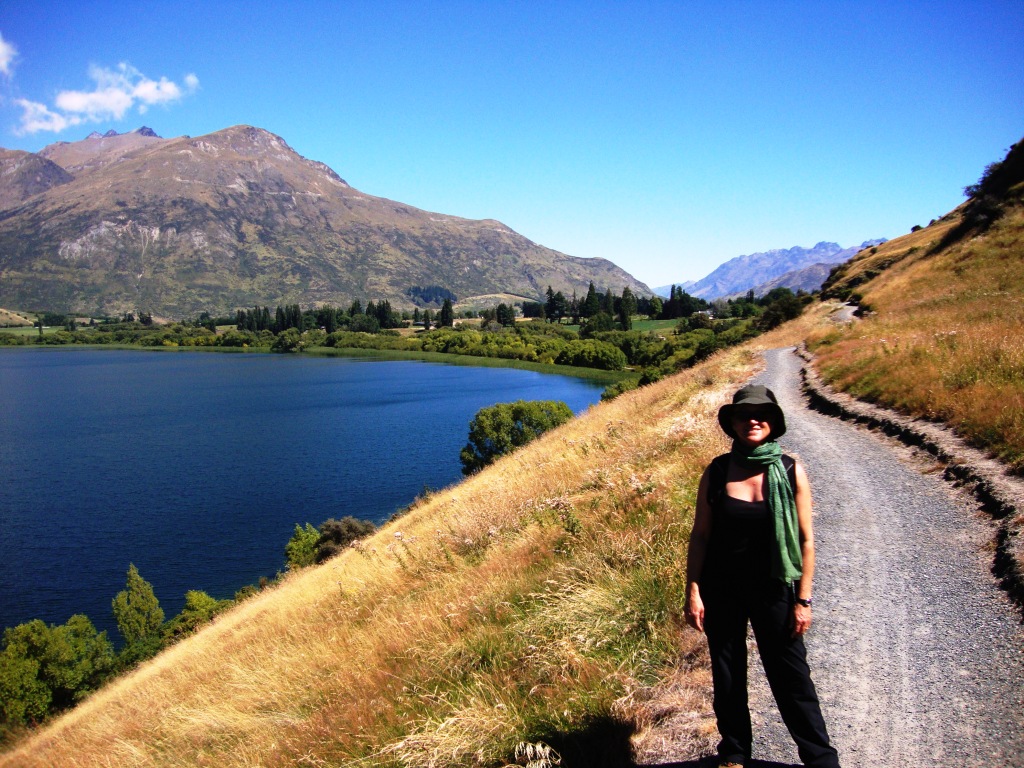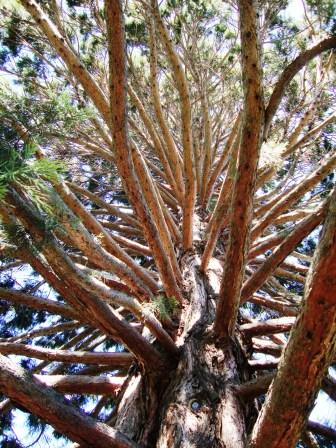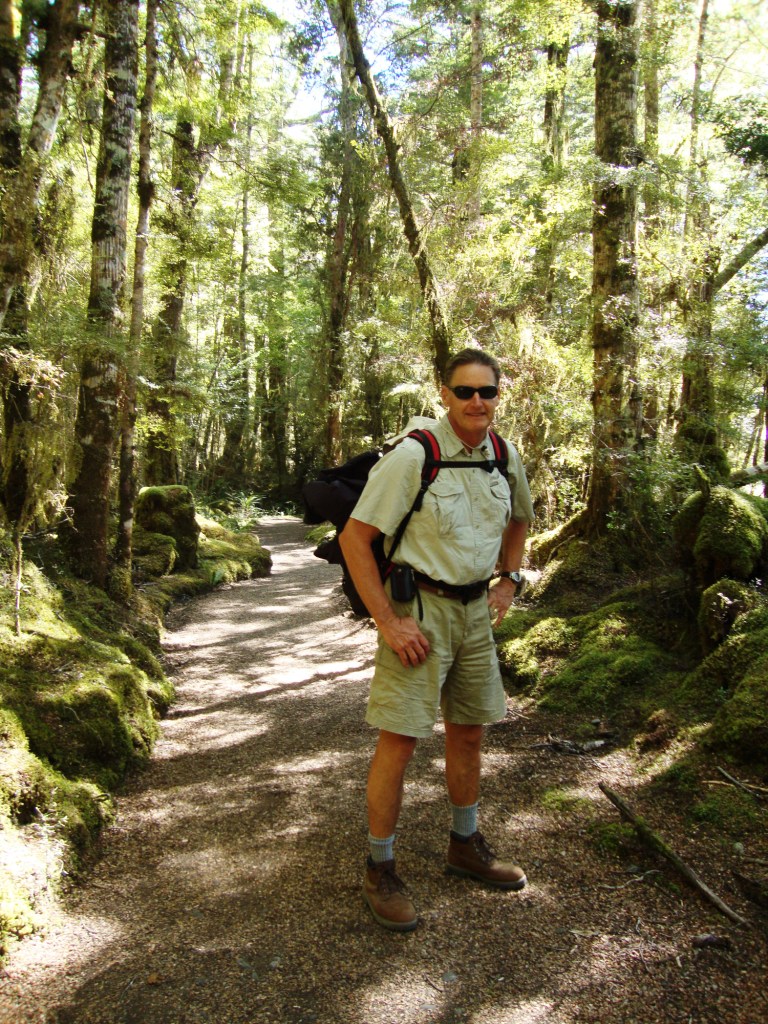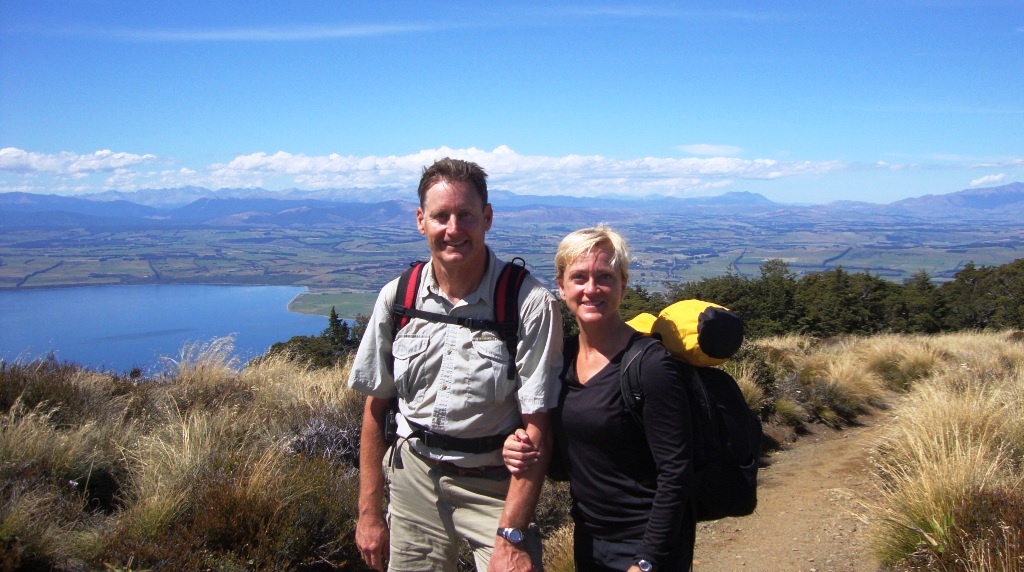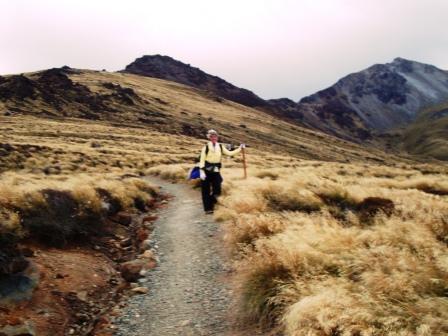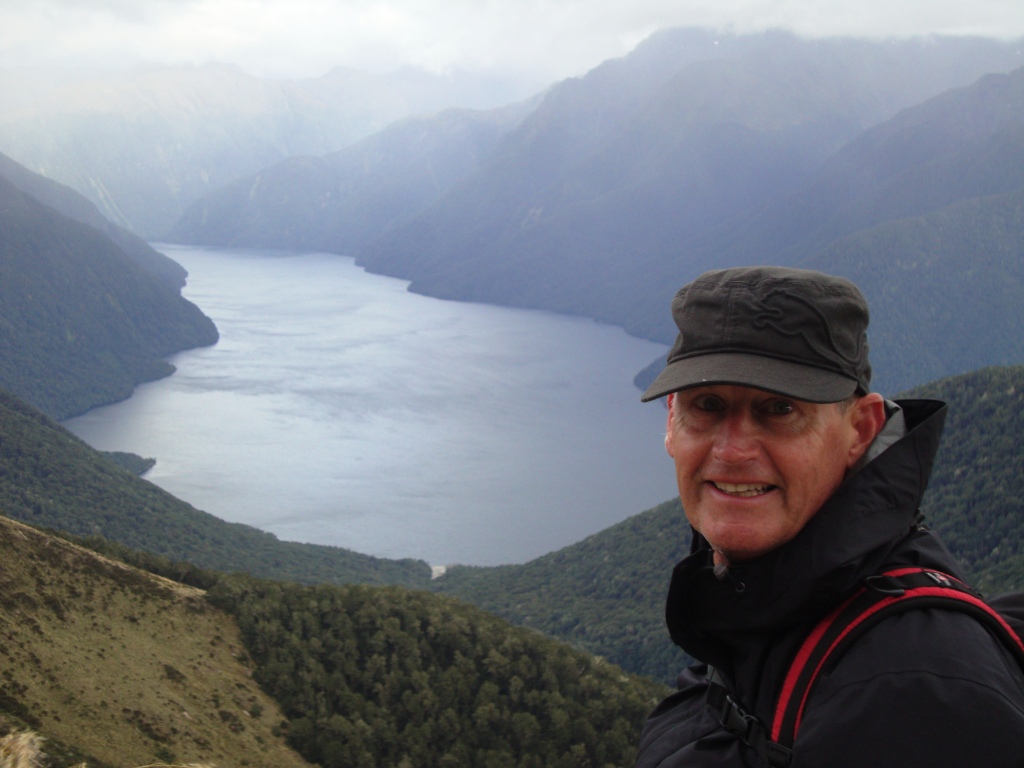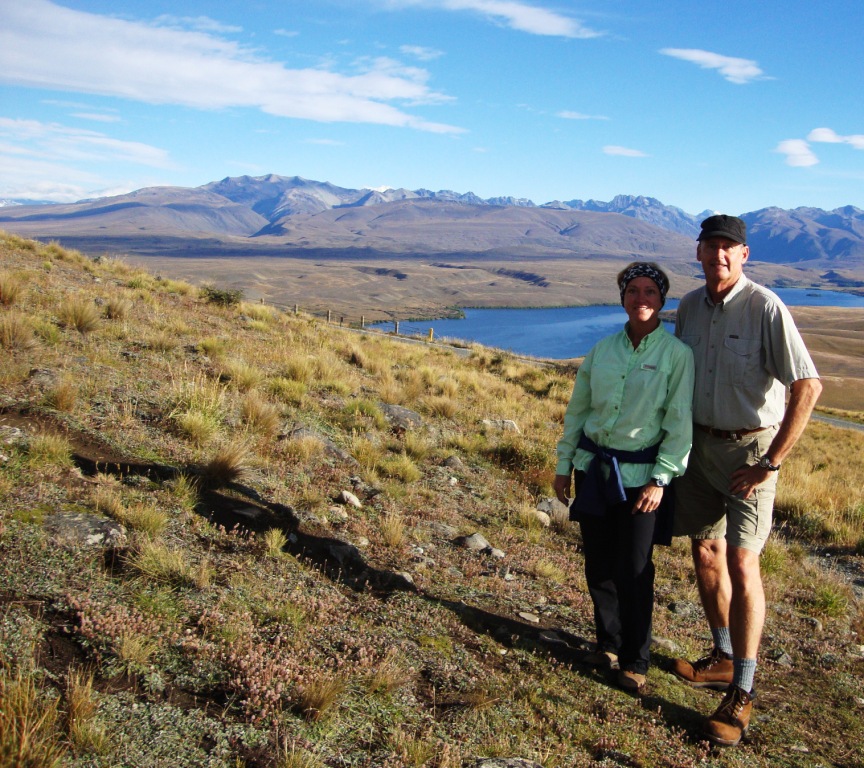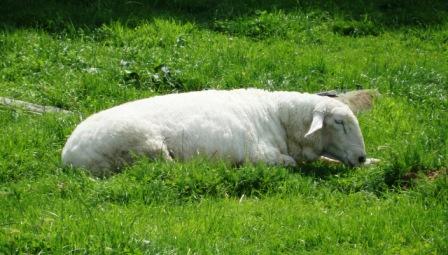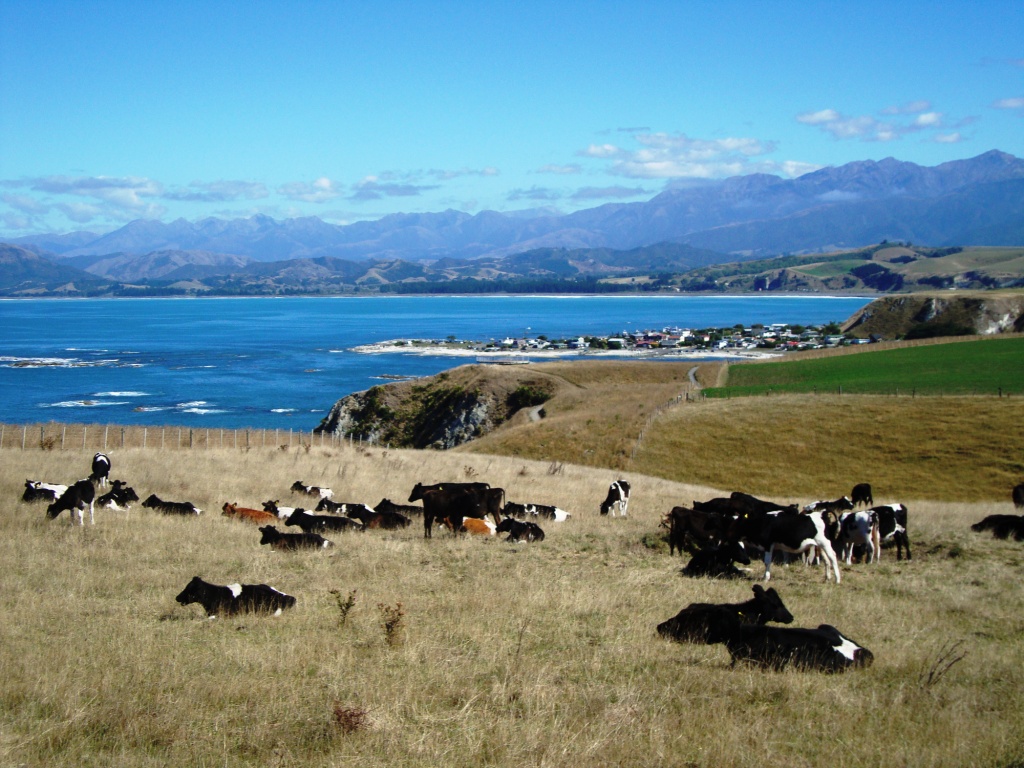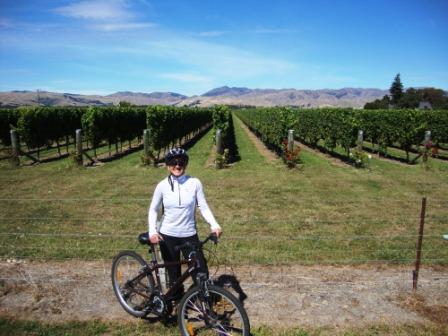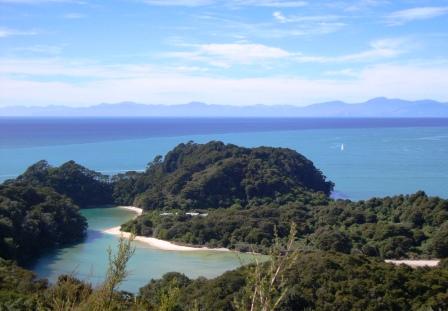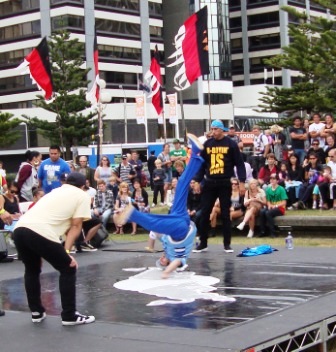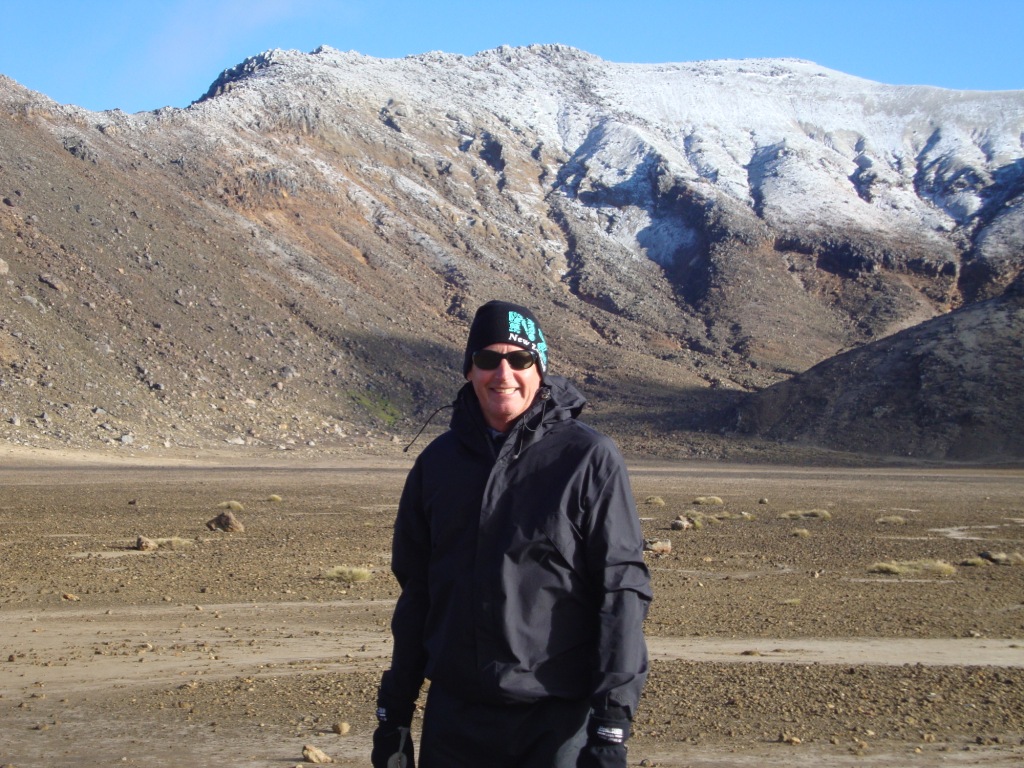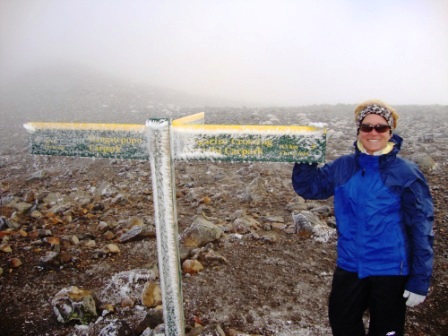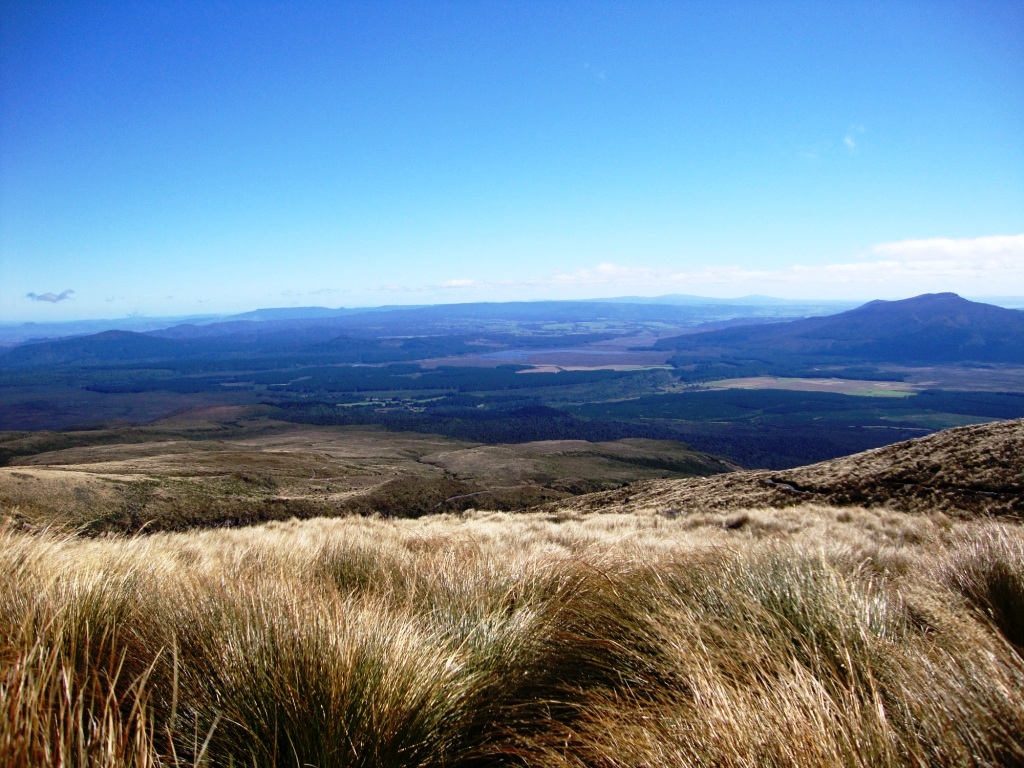 February 13 - March 16, 2011
We spent the past month tramping (hiking) throughout New Zealand. As you may know, NZ is two large islands; North Island & South Island. We spent most of our time on South Island since it has few people (only 1 million), spectacular scenic views and is 40% national parks. The park system is highly developed toward tramping as it has become a major tourist attraction.

We were fortunate that Dave & Mary Margaret of s/v Leu Cat gave us a ride to the airport so we could catch our plane to Queenstown, South Island. We had such fun on the way to the airport!

New Zealand Air has some heavily discounted flights and we found a flight for $100/person for the Auckland/Queenstown flight. It was quite a deal since the flight is almost two hours long. Upon our arrival we were able to share a cab w/ s/v Katay, a Spanish boat who was also taking advantage of the cheap airfare.

Queenstown is a mountain resort town that caters to adrenalin addicts. There is everything one could want to raise your blood pressure: bungee jumping, paragliding, parachuting, mountain bike trails down severe slopes, river surfing, high speed power boats, tramping…. The list goes on and on. Queenstown is a beautiful resort city, both summer and winter. In winter, there are 35 flights per week from Australia bringing snow skiers for the nearby ski slopes.

While in Queenstown we did several day hikes to get us "warmed up and prepared" for longer trails. We also met up with our good friend, Petr of s/v Endless. We had not seen each other since Polynesia and it was fantastic to hook up.

The New Zealand government actively participates in the tourism business by sponsoring "i-sites." They are helpful, free travel centers that are found throughout NZ that provides local information, maps and can make reservations for hotels, transportation, etc. There we purchased a heavily discounted bus pass, Flexi Pass. We bought 35 hours of bus time and all you had to do was call the company and book your ride. All the buses were modern and ran on-time. The drivers were very helpful and acted like tour guides by pointing out local things of interest as they drove. What a convenient way to get around!

Throughout our trip we stayed in backpacker hotels. These stark facilities charge about $30 for a bunk bed in a dorm room or about $65 for a private double room with bathroom facilities down the hall (or down the hill) and communal kitchens. Towels are available for $2 each but we brought our own. We carried our possessions in back packs + we had one small bag with food and guide books.

Our next destination was Lake Te Anau (te-ana-U) and the Kepler Trail, one of NZ's Great Walking Trails. After visiting with Petr we learned we needed a pan to heat up food and we also needed bedding for the bunkhouses. So we went to our local provisioning store, Salvation Army, and bought a small pan, a large bed sheet (that we tore in two) to cover the plastic mattresses and a used book. Total expense: <NZ$10.

We began our Kepler Trail tramp around Lake Tenau and then up the steep mountain slope. The trail signs showed it was a six hour climb up the mountain and we were relieved to arrive at the bunkhouse in less than four hours. It is mandatory to make bunkhouse reservations before the hike and no camping is allowed most of the trails. For US$40/person/night you get a bunk bed with 50 of your new best friends, flush toilets with toilet paper, no showers (but one baby wipe can be refreshing), a kitchen with cooking gas and drinking water piped directly from a stream. The majority of the trampers were half our age; most from Germany (not a surprise since they are adventurous and wealthy) and the second largest group was from Israel. Surprised? We were. Most of the Israeli young men had just been discharged from their mandatory army service so they were enjoying extended vacations before starting their work careers. We were also impressed that there were many NZ trampers that were in their 60's, 70's & even 80's. Good on them to be so active! You would not see that in the U.S!
---
We spent three nights and four days on the Kepler Trail and enjoyed every minute. Well, most minutes. Some of the hiking was exhausting and the second day was challenging tramping across mountain tops. The wind was quite strong, about 30-40 mph, which made us look like two drunken sailors trying to walk a straight line. We were so top heavy with backpacks and with the blowing wind when we attempted to put our feet down we walked a crooked path. It was a challenge!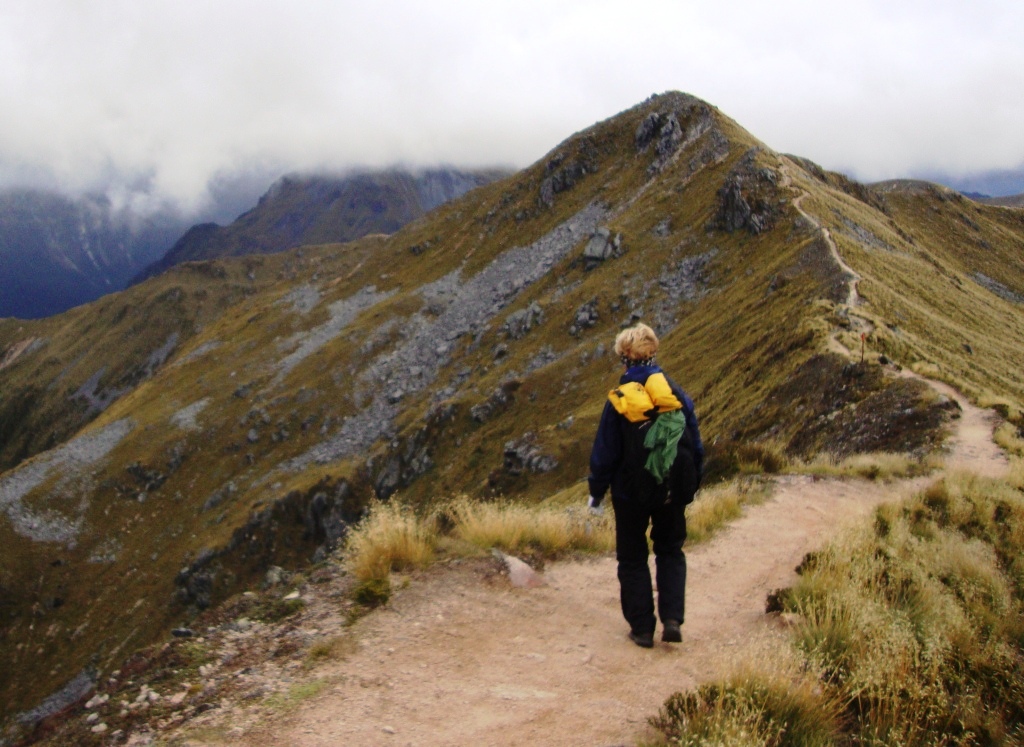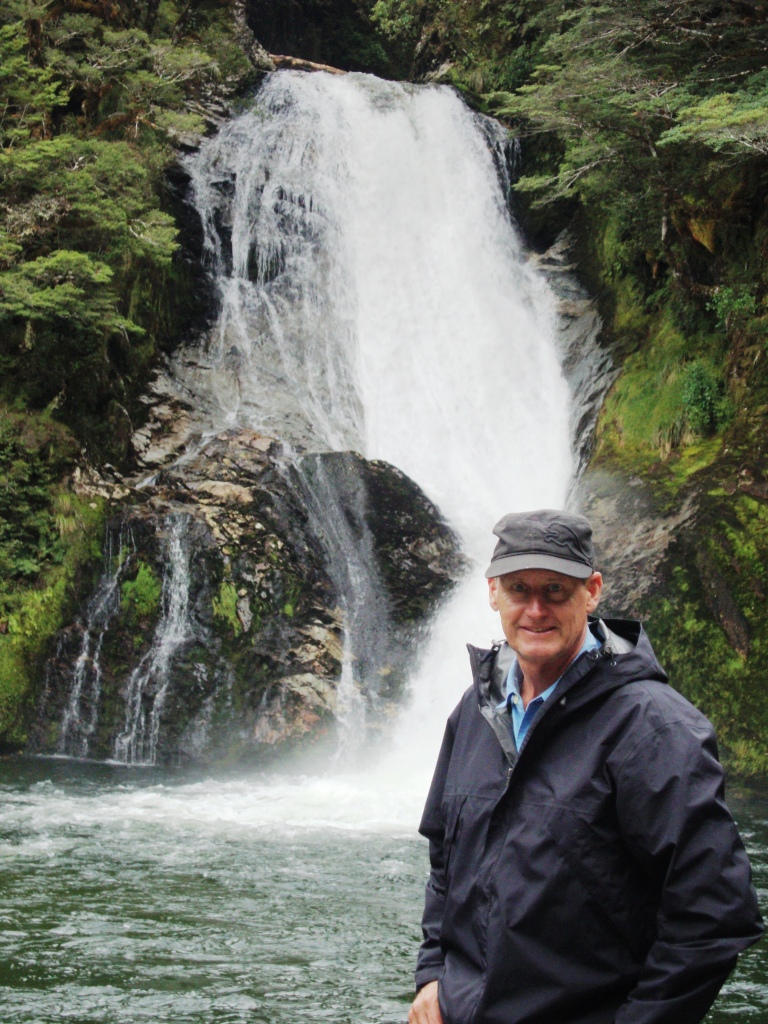 There is no way words or pictures can describe the scenic beauty that we saw during our trip through New Zealand. As a California native I think California is great with its gorgeous seascape, alpine mountains and farming. New Zealand is much more beautiful and since the population is so small, there is little human influence. As they say here, "It is smashing."

Our trip resembled a sailing voyage as weather dictated our movements. When rainy days were predicted we made those bus travel days. All in all we were fortunate to avoid the worst of the rain, and we were very appreciative of our new raingear that had been Christmas gifts (we never got wet).

After the spectacular Kepler Trail we made our way back to Queenstown for a bus connection to Lake Tekapo (TECH-ah-poh) and the Southern Alps. The landscape had completely changed, it was much more of a high plateau than Te Anau, but still dramatic. When we arrived to Lake Tekapo, the building we were in doing internet began to tremble. It was an obvious earthquake, our first ever that we have felt, and we just sat there being stupid, like two deer caught in the headlights. In retrospect we should have gotten under a table but since the locals did not react, we followed their direction. Since we had no TV in our mountain cabin, it was not until the following day that we learned of the devastation in Christchurch (ChcH) and our friends and families anxieties of trying to contact us if we were OK. It really hit home how lucky when we saw a picture of the backpacker hotel we were planning to stay in the newspaper. The roof was still standing but all four walls and completely collapsed. Wow, we were so lucky!

With all the problems in Chch, we adjusted our travel schedule to just make a bus connection and not stay there. When driving through Chch most of the city was unaffected but many older, brick buildings lay in ruins. The worst section was downtown that was cordoned off from the public. When we were there every street was blocked off and patrolled by a NZ soldier, a Singapore soldier and an Australian police officer. About every 30 minutes a car or mobile kitchen would offer the guards free coffee, pastries, etc. in appreciation of their efforts.

The New Zealand reaction to the Chch earthquake was amazing. In the U.S. we open schools as shelters but in NZ they opened up their homes (and also shelters). People throughout the region would offer spare beds in their homes, camping trailers and tents in their backyards to help their fellow countrymen. Their generosity was unmatched by anything we had ever seen and our prayers go to the friends and family of over 20 countries that had loved ones perish. Many of the foreigners were students learning English in a school that was located in a high rise building that collapsed.

Our original plans were to take the Tranz Alpine railroad from Chch to Graymouth but train service had been suspended due to earthquake damage. By transferring buses in Christchurch we headed north to Kiakoura (CAY-a-COR-a). It was like California's magnificent central coast but even more spectacular.
Since we have been living on the sea the past four years I did not think that sea towns would hold my interest but Kiakoura was a real gem. We spent a day tramping local trails around the area.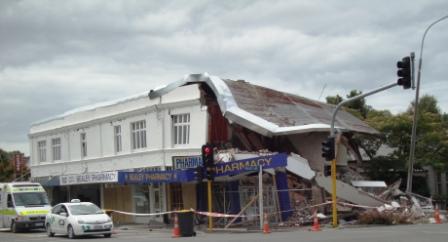 Next was the city of Blenheim (Blen-em), center of NZ's Marlborough wine district famous for its Sauvignon Blanc. We rented bicycles and rode throughout the vineyards and stopped for free wine tastings. The weather was perfect and we enjoyed our day just kicking back, pedaling and relaxing.

From Blenheim we headed WNW to the Abel Tasman National Park. Water taxis will take you (and pick you up, if arranged) anywhere along the trail. We picked a drop off location that would be a full day hike. Since there are dramatic tides, the water taxis load the passengers while on land and pull the boats by tractors. Depending on the tide, the tractors either just back down the boat ramp (high tide) or they drive out on the hard sand until the reach water (low tide).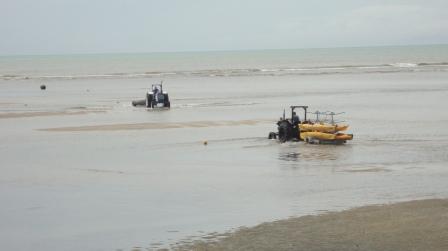 From Abel Tasman we had a long day traveling to Wellington, North Island. It took us three buses and a three hour ferry ride (included in our bus pass) across the Cook Straits. Wellington is the capital of NZ and the capital that is the furthest south in the world. Wellington is a small city (180,000) and is also known as the windy city. JoDon thought she was back in The Panhandle of Oklahoma by how hard the wind blew. Our stay there coincided with a major local music event, Home Grown. Every backpacker bed was booked and events were going on all day. We could hear the music in passing and watched the b-boy contest.

Our final destination was Tongariro National Park located in the south part of the North Island. Tongariro is considered sacred to the Maori so it was important to stay on the marked trail. We did a one day tramp across the top and it was memorable. At daybreak there was not a cloud in the sky but it was cold and windy. By the time we crossed the summit, it was snowing (this is summer?) and the footpath had iced-over making the trail very slippery. To add to it, the wind was blowing almost 40 mph. By early afternoon we were climbing down the mountain and removing layers of clothing as we descended to the sunshine.
---
People have asked for several years, "What is your most favorite country of the 70+ countries you have visited?" We try to explain that every country has their good points. But now the simple answer to the 'most favorite country' question is "New Zealand."

Cheers!
Brian and JoDon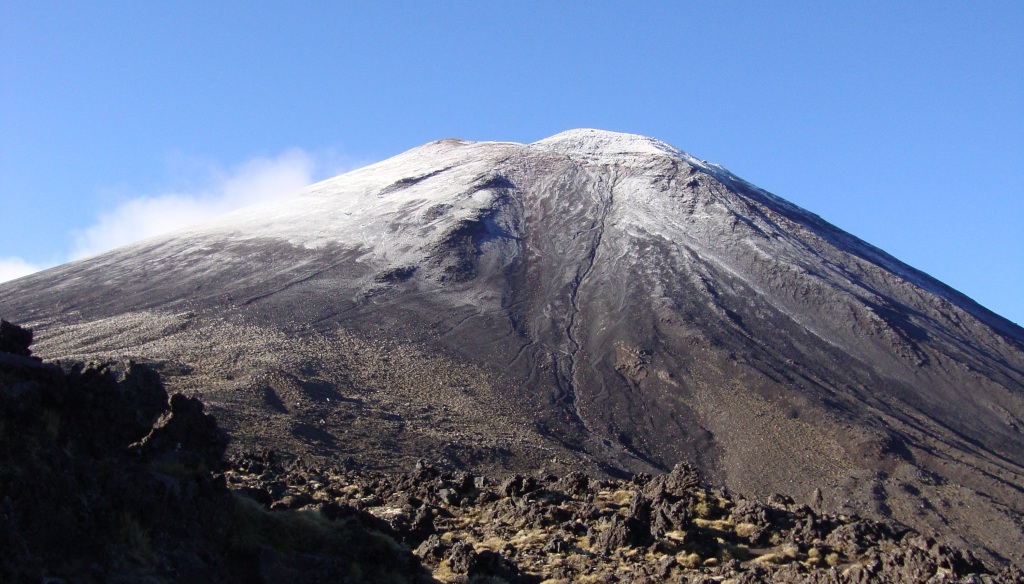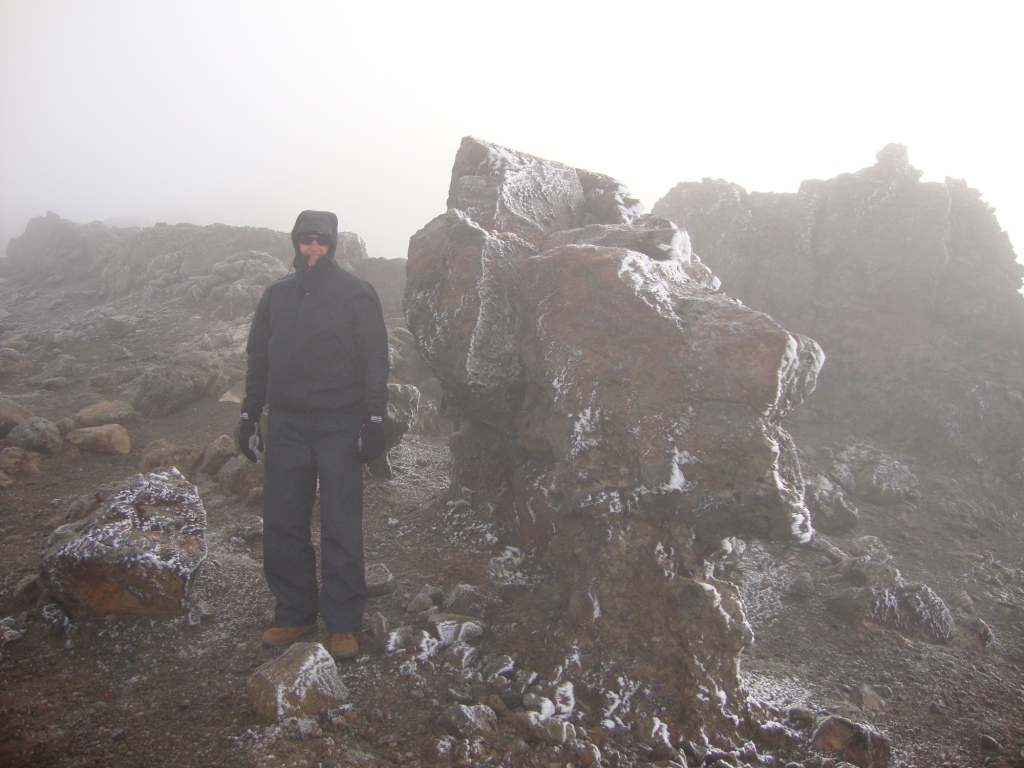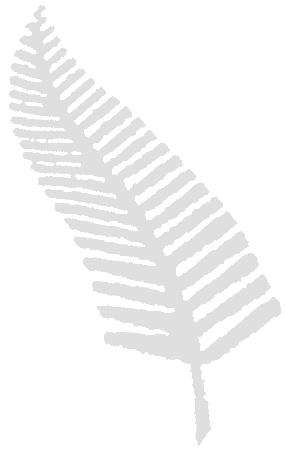 Random thoughts while traveling:
-While JoDon & I shivered in the cold, South Island Mountains, two young boys ran by us, barefooted, running toward the snow fed lake to go water skiing.
- When complaining of the cold, locals' just say, "Toughen up!"
- A Wellington billboard promoting a sex shop's motto: "Our customers come first."
- Writing seen on the back of a 50 year old slow moving truck that had been converted to a motor home, "I'm sorry we're so slow, but how fast is your home?"
- In Queenstown, the taxi driver pointed out some local sights along the way. Quite dryly she said, "On the left is the American Embassy" (it was a McDonald's).
- From our cruising handbook, "He who would go to sea for pleasure would go to hell to pass the time."
- Despite NZ being very environmentally friendly, there is a hole in the ozone above NZ. Young children in the playgrounds are required to wear a wide brim hat which is all too cute.
- Queenstown, NZ (latitude 45ºS) is the furthest south of all our previous travels (Cape Town, South Africa is about 620 miles further north).
- While attending an Anglican Church in Whangarei, the service was half English/half Maori (indigenous). The markedly older white population had no problem pronouncing and singing in Maori. We were surprised but did not return.
- While chatting with an Englishman now living in NZ, his comments about the mandatory teaching of Maori in NZ public schools, "Why teach Maori, an historic language with no world value? It would be like attending a school in England and being forced to learn Welch."
- In Auckland, a Thai massage parlor is located next door to the 'Wong Kok' Chinese restaurant.
- Listening to New Zealander's speak is like understanding a foreign language. You understand the words spoken but it takes a moment for your mind to translate those words back into your native tongue.
- Our NZ travel motto, "When it rains we pour."