Journal 45:
Alaska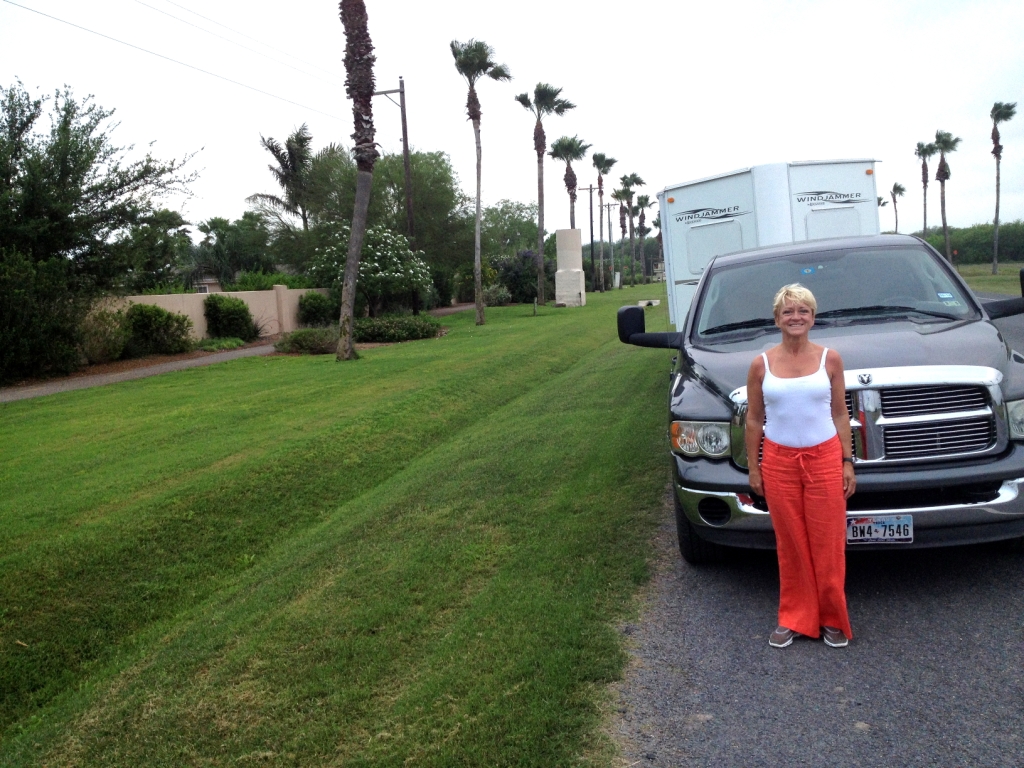 Border to Border April 1 - May 6, 2014
After an extended stay in South Texas, July 2012-March 2014, it was time for us nomads to pick up our stakes and move on. On April 1st, April Fools Day, we loaded up the truck and trailer and set out for Alaska. April 1 is also the anniversary date of when we moved aboard El Regalo. That all worked out for us so it seemed appropriate to start a new adventure on the same date.

We departed from our Mission, TX trail park located about ¼ of a mile from the Mexican border. The Canadian border is about 2,300 miles from Mission and our Alaskan trip will be about 12,000+ miles roundtrip.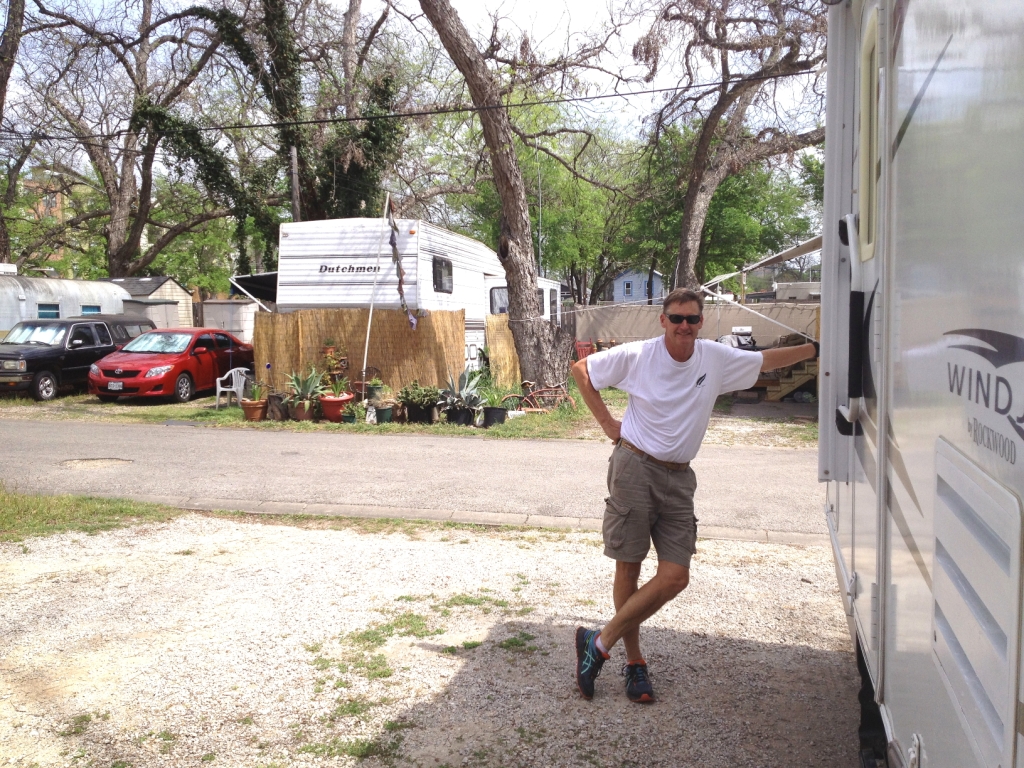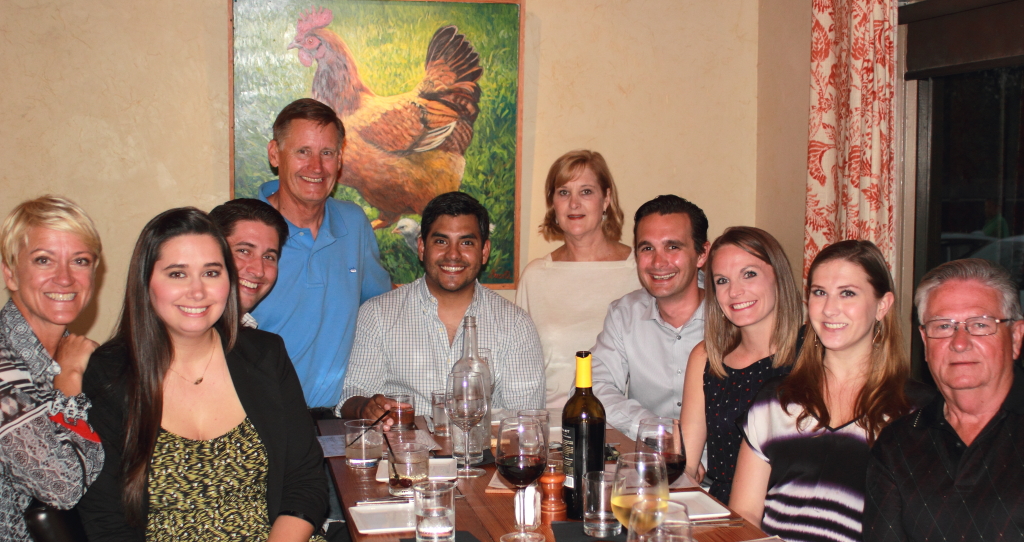 Before we really get started on our trip we made a few party stops at Austin and Dallas to spend time with friends and family. Our 1st stop was an eclectic throw-back trailer park on Barton Springs Road, almost in the heart of downtown Austin. Surrounded by brand new 5 story condominiums is the Pecan Grove RV Park. By the looks of it, most of its RV's have not moved in the past 10+ years. By coincidence many of our family happened to be in Austin on the same day we were there so we threw ourselves a 'going away' party that also celebrated this mini family reunion. Everyone in the picture is family and thanks go to Amanda Rawls for organizing the dinner.

Since there was no rush to head into northern cold country we moseyed our way to Dallas and partied with more with friends and family. A special night for us was reuniting with ex Haggar folks. Although our lives have now all gone in different directions that night it felt like South Texas, 1994. As said many time previously, "The party continues, only the location changes." It was a fun and special evening.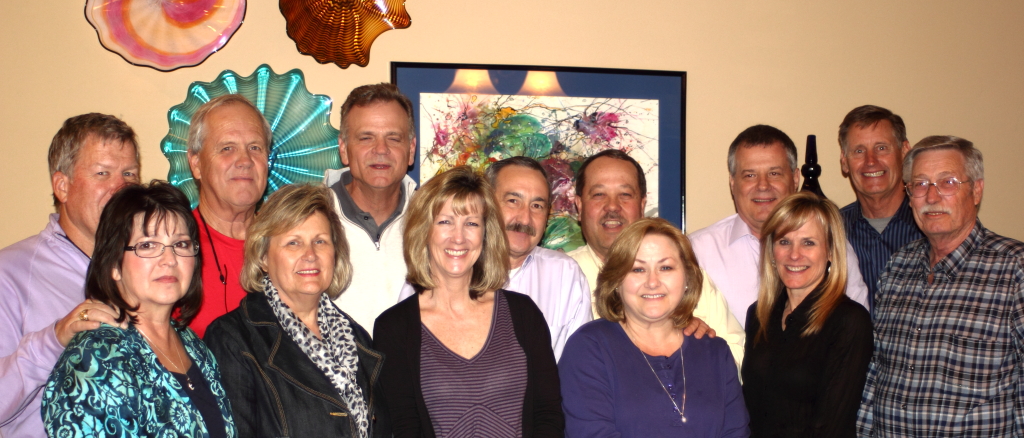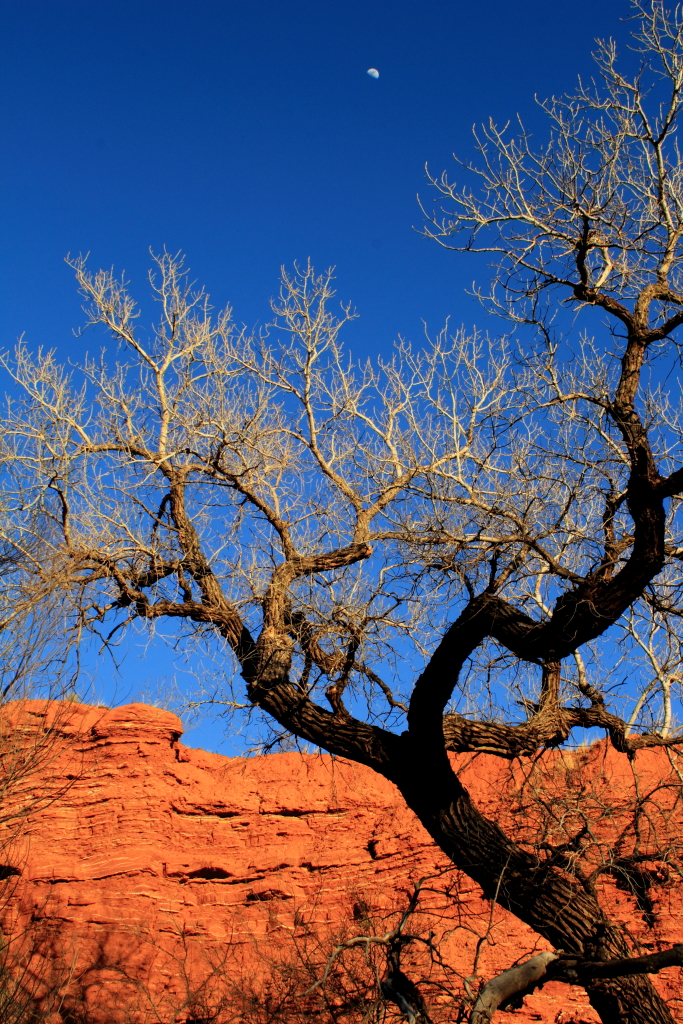 Palo Duro Canyon State Park, close to Amarillo, TX, was our first camping experience on this trip. Amongst the plains of West Texas is the second largest canyon in the U.S., although it can never be compared to The Grand Canyon of Arizona. We were daily entertained by the turkey & deer strolling in our campsite and the fine hiking trails (not recommended in the summertime).

Next stop: Amarillo, home of the free 48 oz steak (if you can eat it in an hour) and JoDon's grandmother, Mildred. JoDon had been concerned Mildred's assisted living residence was sub-par but to our relief a whole new staff had been hired and all was well. From Amarillo we headed NNW to The Oklahoma Panhandle & Balko, OK.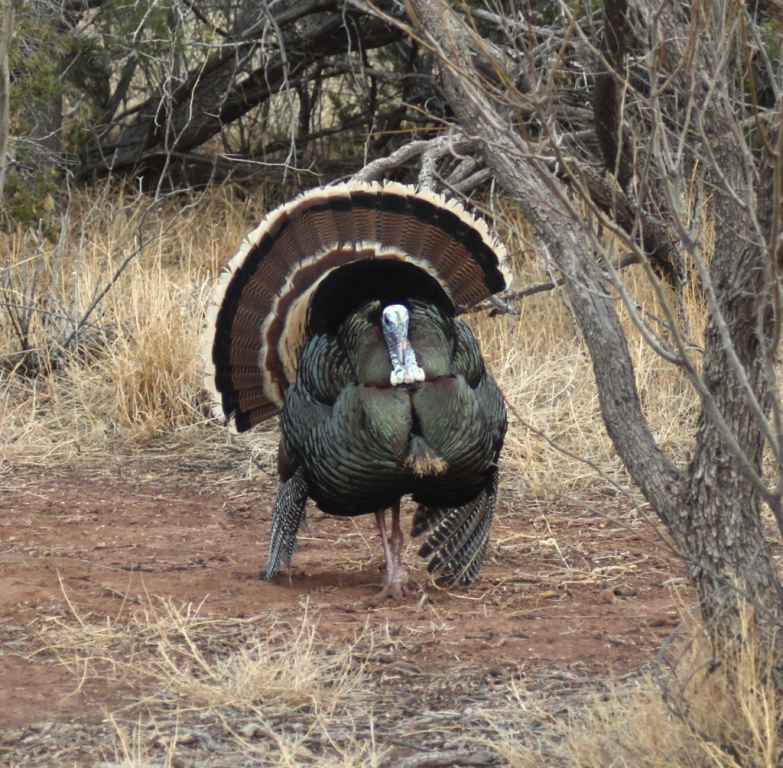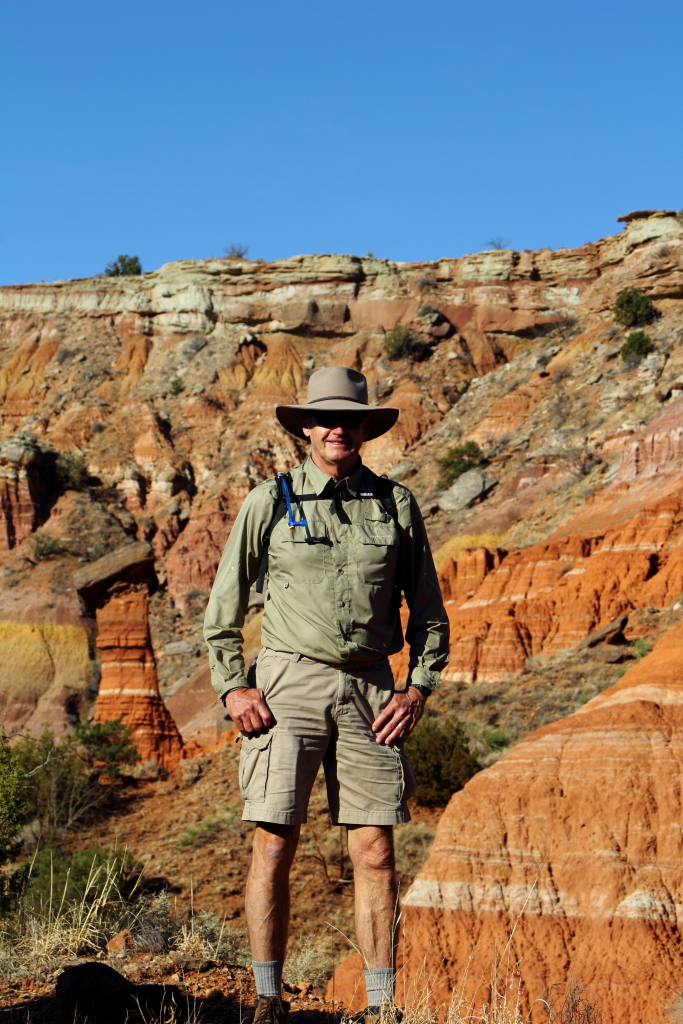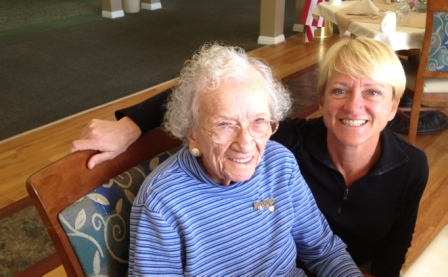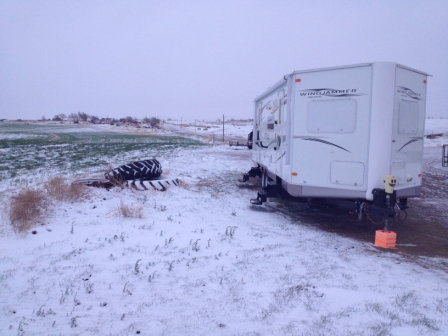 JoDon's family lives in the farming (and now oil) community of Balko. During this visit we went through the trailer and got rid of stuff not needed for Alaska + added some cold weather ski attire. After a few gorgeous weather days a blizzard hit and it snowed. A snow storm in Oklahoma in mid April? Who can say these days…. but it was not the last of the snow while headed north.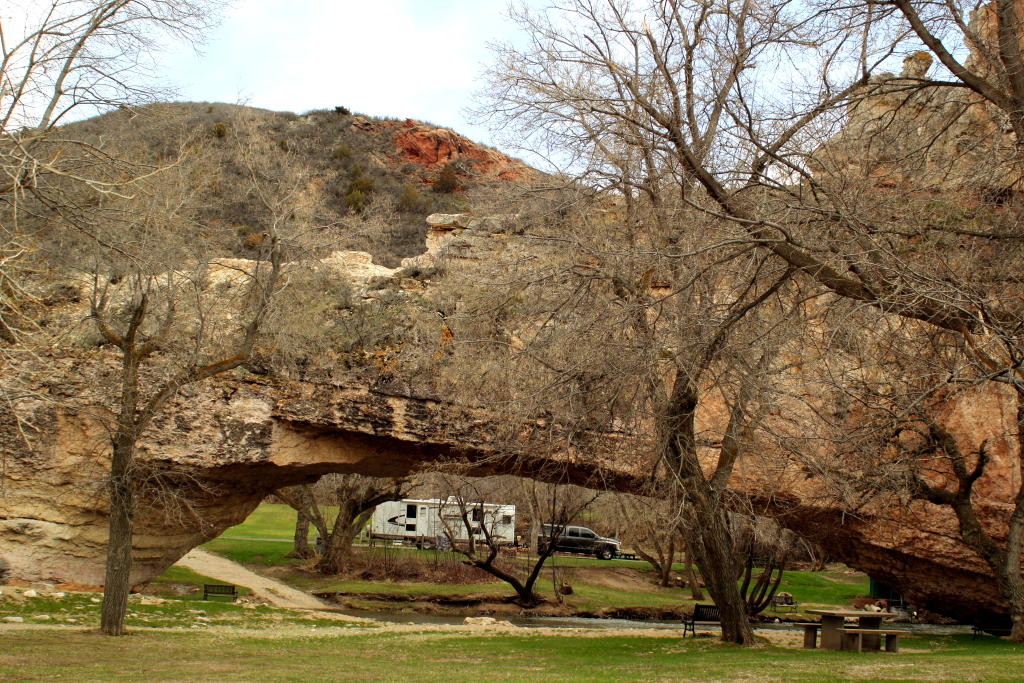 When we said good-bye to the red dirt of Oklahoma it felt as if the real trip to Alaska was starting. Up to this point we had been in familiar territory and the crossing of the Colorado border made the trip real. Our plan was to travel the plains of Colorado, Wyoming and Montana and avoid the high mountains with its snow and cold weather.

The internet knows everything and there's a website, freecampsites.com that has some unique stops (we like free). Our first stop was in a ranching community in Colorado that provided free electricity, free water and free hot showers. Not five star facilities but double your money back if not satisfied. The second free campsite was a little known county park outside Douglas, WY. The Aeyers Natural Bridge Park was a lovely gem located in the foothills. The native Indians considered this spot spiritual and would not enter the canyon. When early Indian/settler disputes broke out, the white settlers took advantage of this superstition and would take shelter here since the Indians would not follow them. A local who was also camping there asked, "How did you find this place?" As we explained, "The internet knows everything."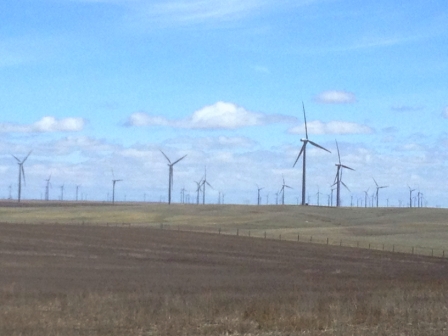 While continuing to travel north we were overwhelmed with the wind farms on the Wyoming plains. We thought we had seen giant wind farms in California, Texas and Oklahoma but these wind turbines went on for miles and miles in all directions.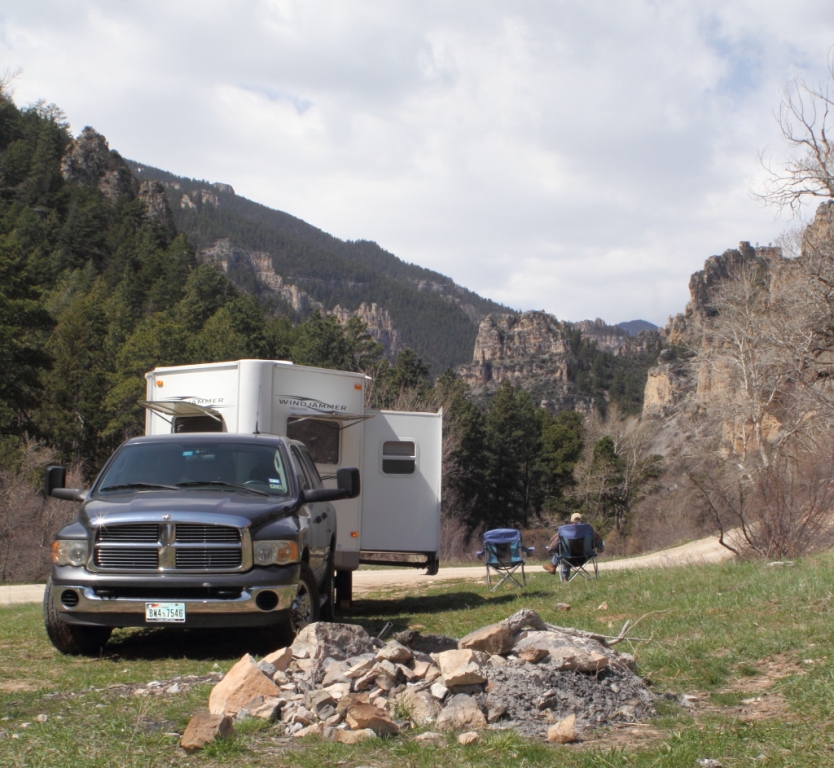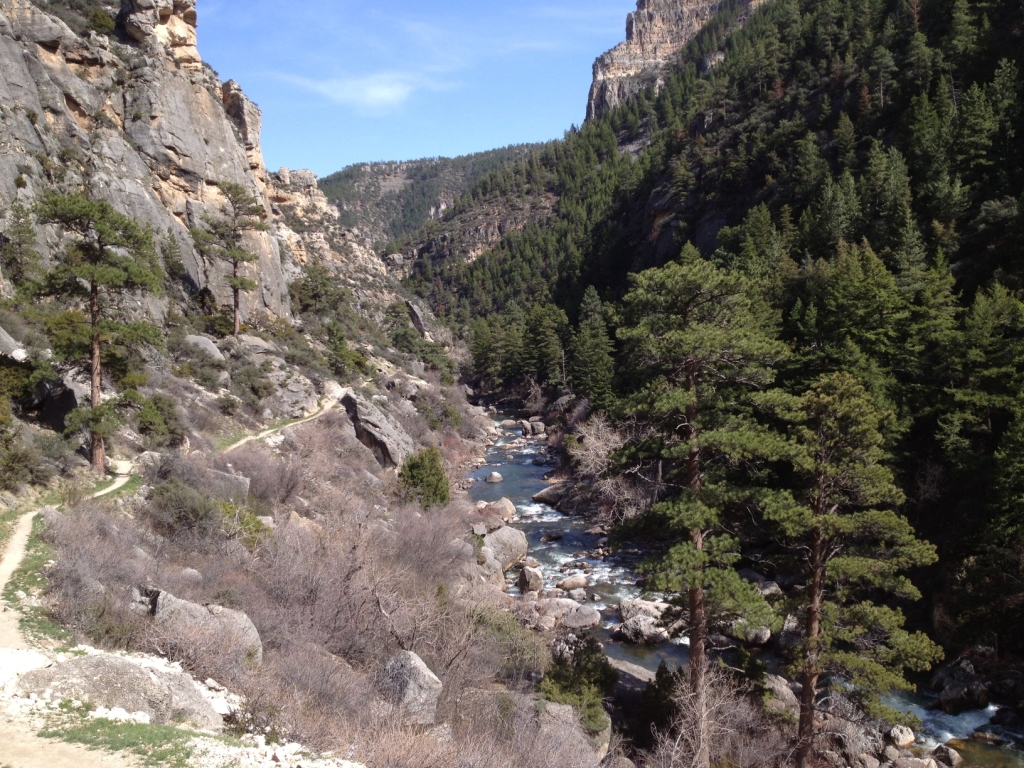 Next stop? The Tongue River Campground, Big Horn National Forest, Dayton, WY. The Tongue River & canyon was awesome! It was our first opportunity to really unwind, hike and cook meals over campfires. We spent Easter Sunday hiking up the canyon to the snowcapped rim. It was a blessed day to appreciate all our blessings.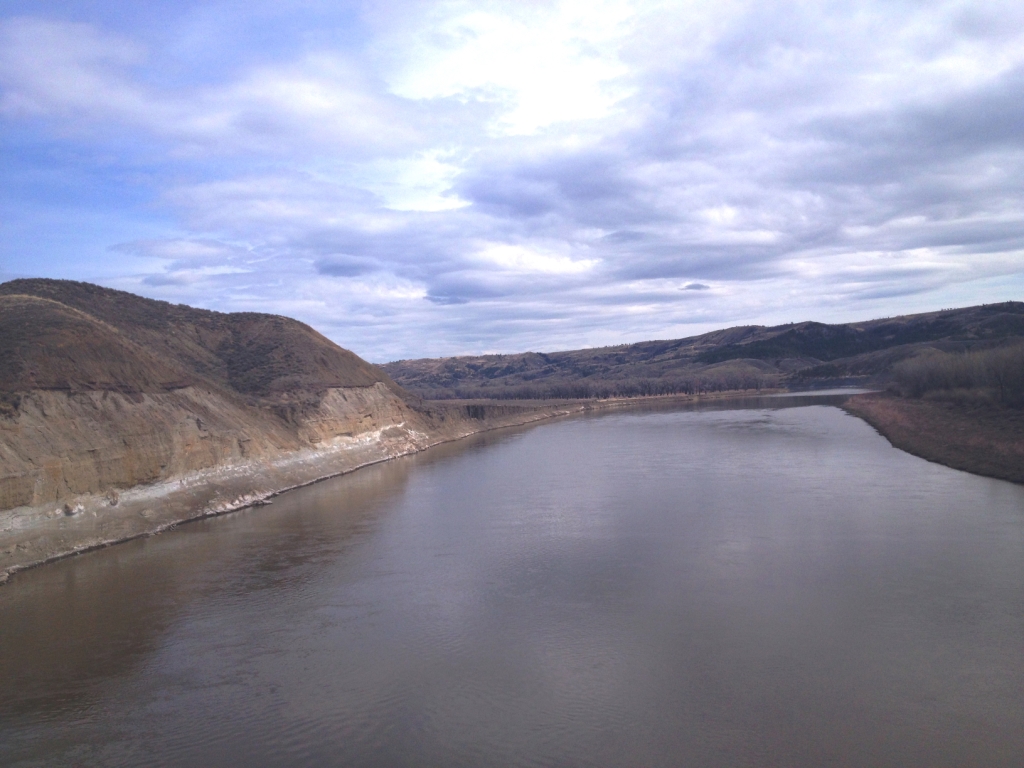 If you ever get paranoid about the overgrowth of the world's population, go to Wyoming. There's a lot of empty, beautiful, wide open country; just as there is in Montana.

We stopped in Billings, Montana and met up with some former sailing friends, Bert and Ingi. We crossed the Pacific together and got to know each other in Australia. They too have since sold their boat, bought an RV and are also headed to Alaska. We had a great evening together in the Billings Wal-Mart parking lot (we all love free).
A few miles north of Douglas is the Little Bighorn National Battleground (AKA Custer's Last Stand). The national park service has done a superb job of trying to explain what led up to the battle and the ramifications afterward. Long story short: several different tribes of Indians formed together to push out the white invaders of their land and their way of life. The arrogant Col. George Custer led his troops and Indian scouts into a battle that could not be won. The 4th Calvary troops were out numbered and almost all perished. Sitting Bull was the mastermind of the Indian alliance but he had a 'vision' that led him not to participate in the battle. The combined Indian alliance won this battle but ultimately lost the war and ended up in various settlement camps (AKA Indian reservations).
90 miles north of Billings is the Missouri River where we camped for three days in the Charles Russell Wildlife Refuge. In 1803 President Thomas Jefferson asked Lewis and Clark led to explore the new newly purchased Louisiana Territory. This began their journey in St. Louis up the Missouri River by sailing, poling and mostly pulling their small boats up the river, hiked over the Rocky Mountains and then floated down the Colombia River. This expedition took two years and now floating the Missouri River in Montana is very popular. The terrain is essentially the same as 200 years ago. Charles Russell is a famous American painter who painted western/cowboy scenes in the early 1900's and the million acre wildlife refuge is named in his honor.

While passing through Lewistown, MT we paid homage to the gravesites of my grandparents and Uncle Fred (he was a hoot). Charles Russell was a friend of my grandparents (Charley the drunk) and a likeness of my grandmother is in Russell's portrait "When East Meets West" (the original is in the Amon Carter Museum, Ft. Worth).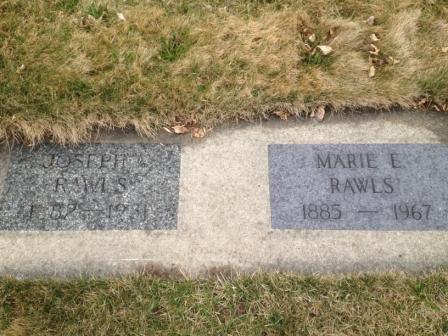 We have discovered that high winds are not your friend while pulling a trailer across the plains, especially through canyons and riverbeds. Strong cross winds can really push our rig and it is 'white knuckled' driving. No fun, so we headed to the mountains of SE Montana to avoid being trapped for several days on the extremely windy plains. That plan worked but it included snow showers every other hour while camping alongside a beautiful highway & Belt River in the Lewis and Clark National Forest, SE of Great Falls, MT. No one ever bothered us and there were only a handful of cars that passed by during our lovely 3 night stay. You got to love Montana!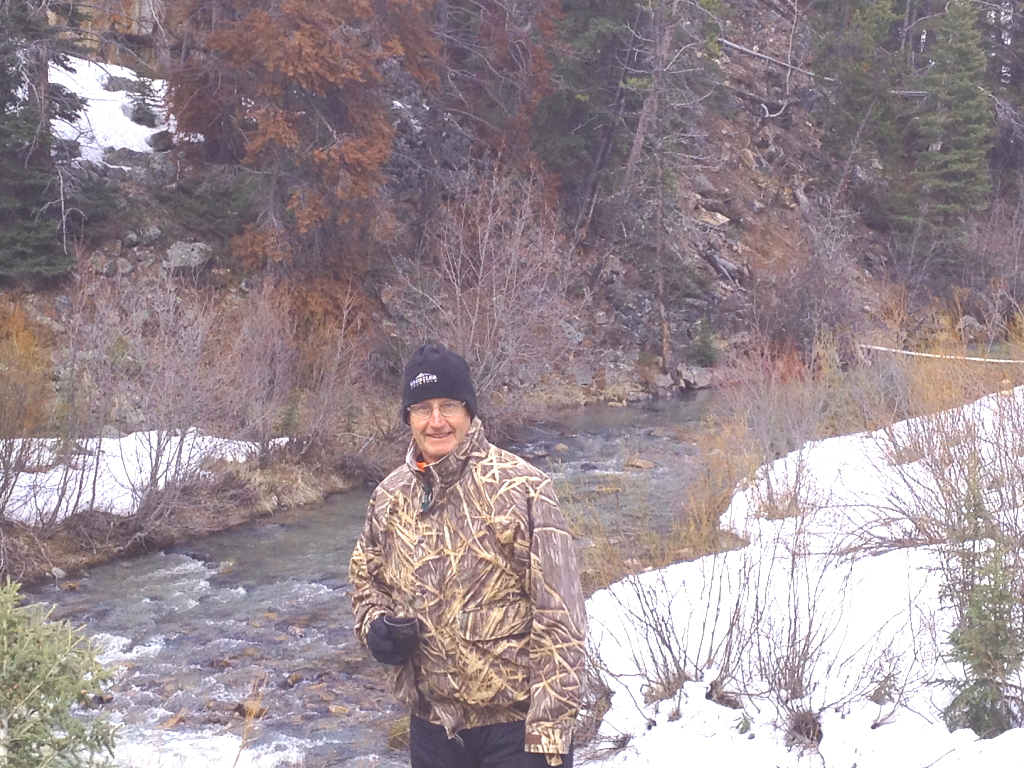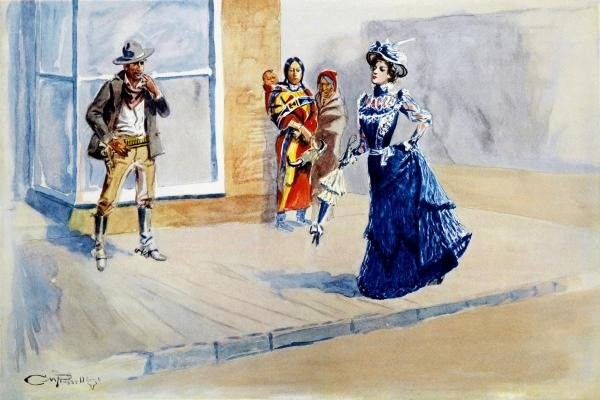 It was cold up in the mountains, our furnace became our new best friend and the view from our tiny dining room was world class. Since we were not driving we partook in a 'few' glasses of wine throughout the day (just to shake off the cold) and we read several books while enjoying the scenery from inside our trailer. Life is good!

After three days we awoke to heavy snowfall and a strong desire to get off the mountain. Do we wait until it clears up or do we risk getting snowed in for another day? While debating the pros and cons a snowplow passed us going down the mountain. We quickly packed up and followed his lead down to Great Falls.

If you're ever in Great Falls be sure to visit the Lewis & Clark Interpretive Center and the Charles Russell Museum. The Lewis and Clark Center does a great job of explaining the 'Corps of Discovery' 2 ½ year trip beginning in St. Louis, up the Missouri River, over the Rocky Mountains, down the Columbia River to the Pacific Ocean and back. For more information and entertainment read "Undaunted Courage" by Stephen E. Ambrose. It's a great book.

From Great Falls it was a short dive north to the Canadian border. People always say the worst about things, including Canadian Customs. Canada has strict gun laws so with Texas license plates we expected scrutiny (all Texans pack a gun, no?). We also had never driven a home through Customs so we were a little apprehensive. Within two minutes we cleared Customs and it was totally anti-climatic. But we made it, eh? (to explain this joke, many Canadians conclude every sentence with, "eh")

Our next journal will probably be in about two months covering the provinces of Alberta, British Colombia and the southern peninsula of Alaska.

Cheers!
Brian and JoDon