Journal 47:
Alaska
Valdez to Anchorage May 22 - June 13, 2014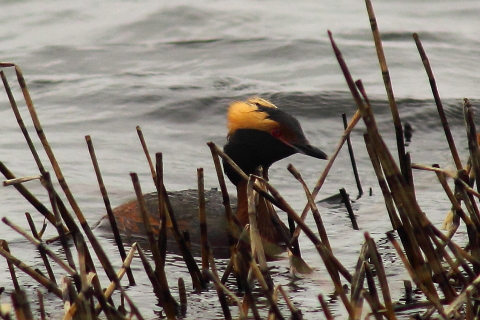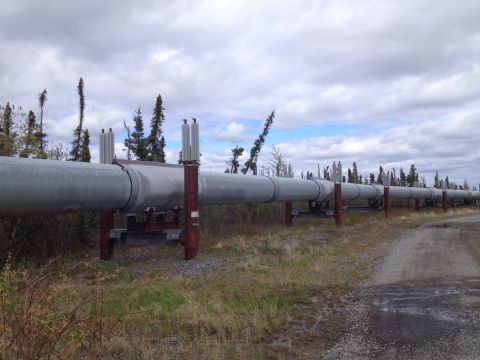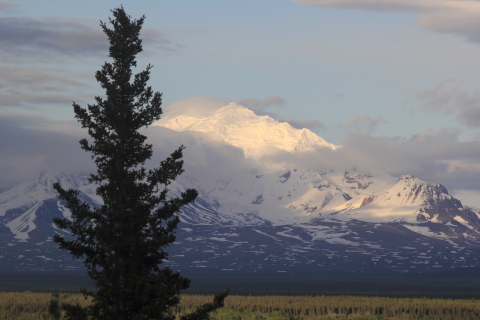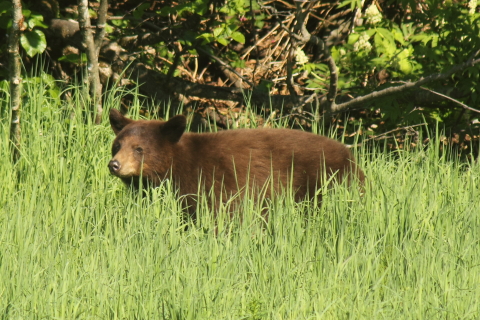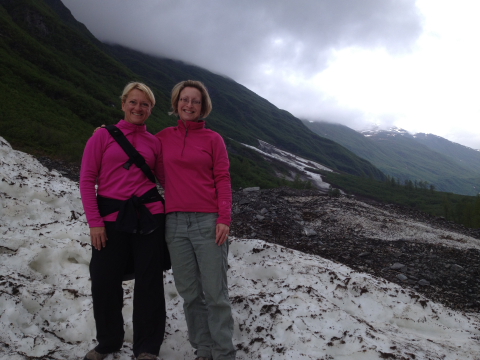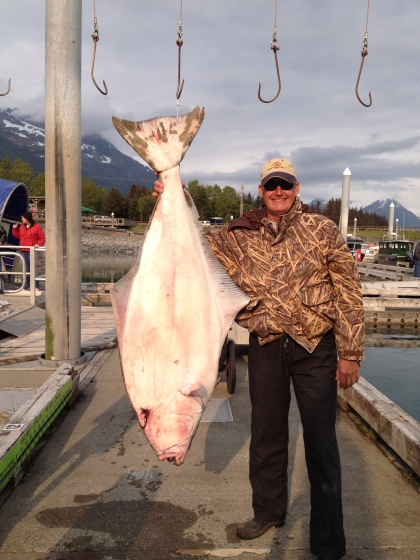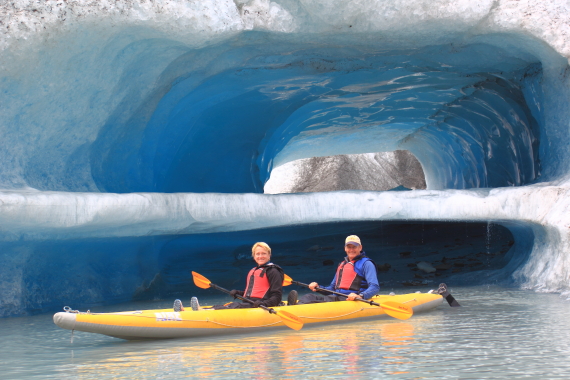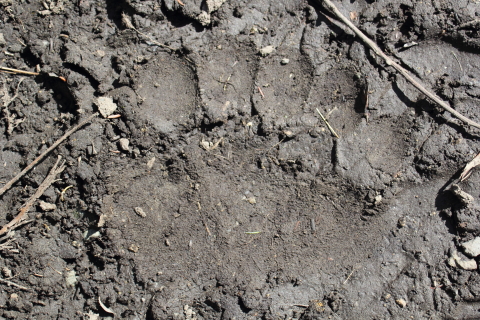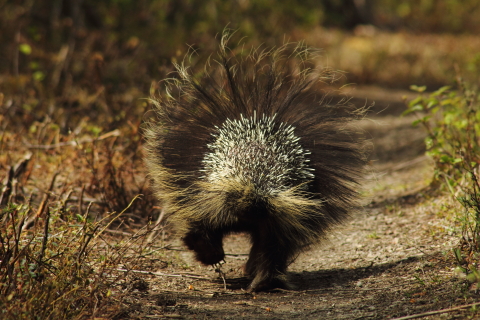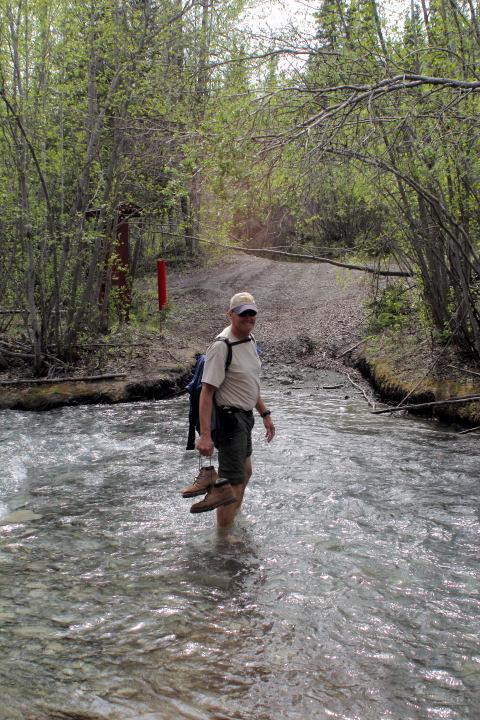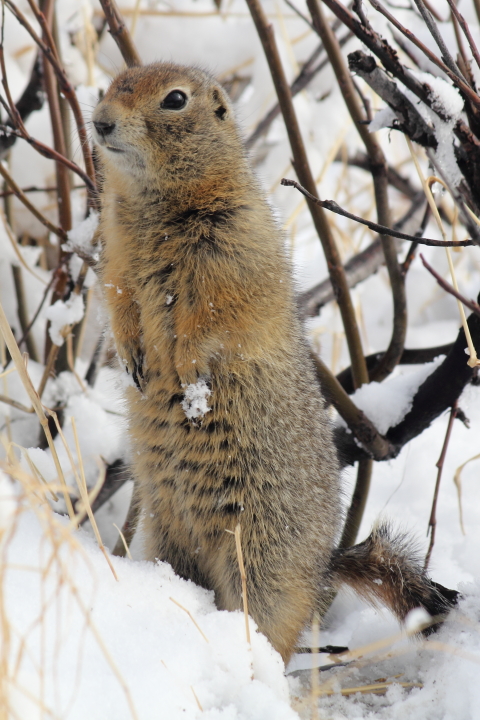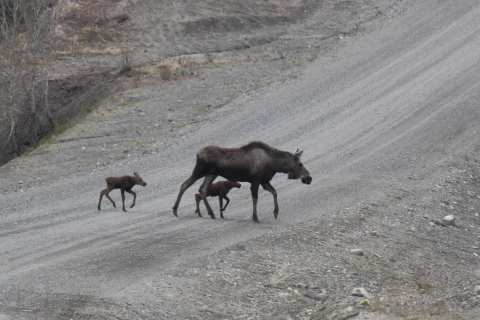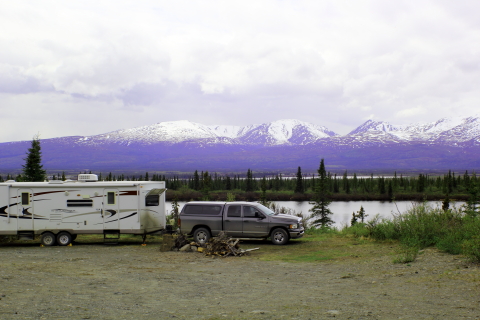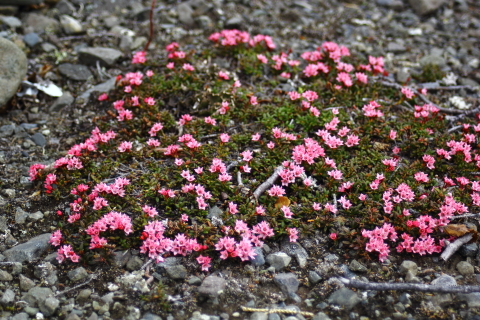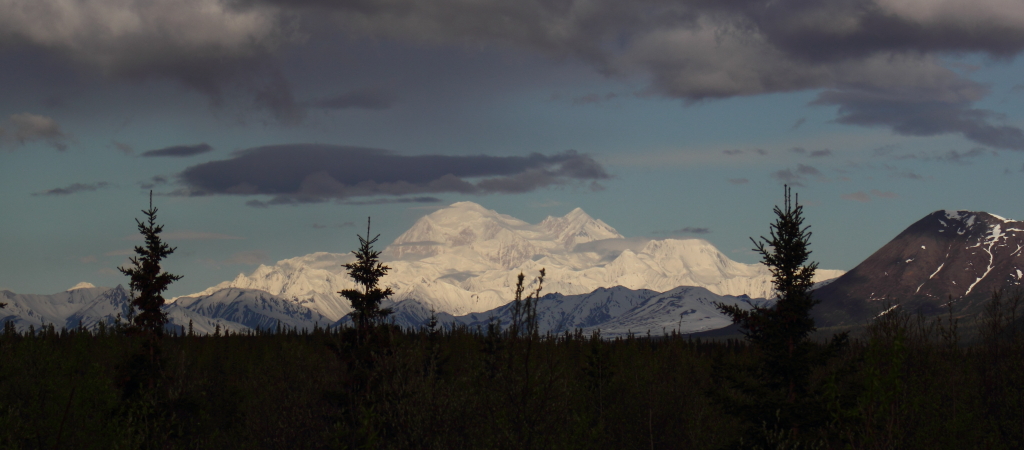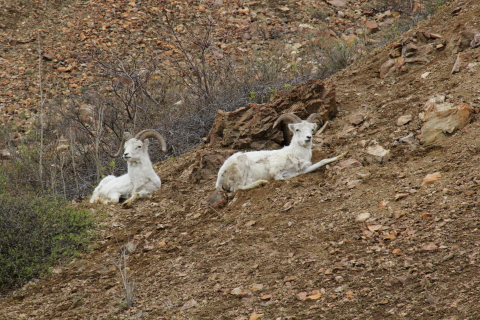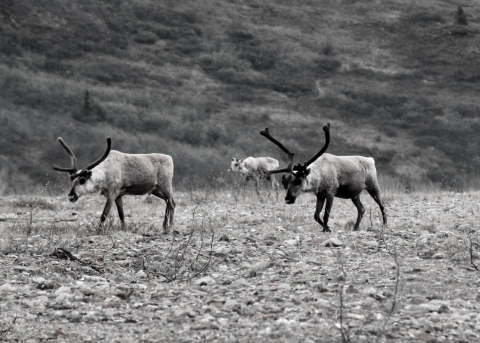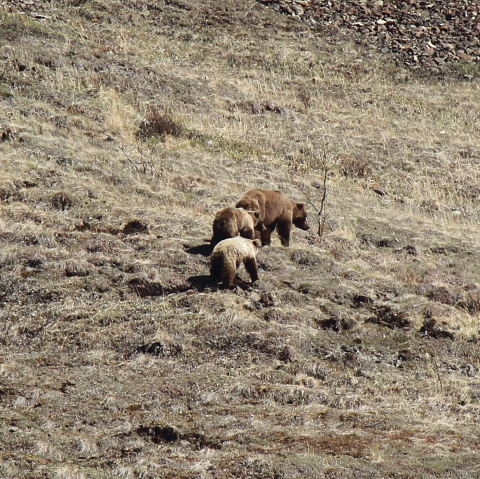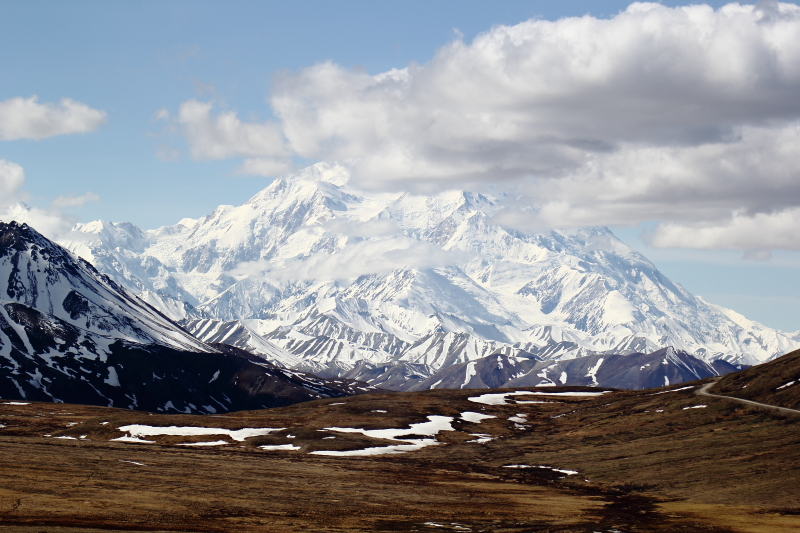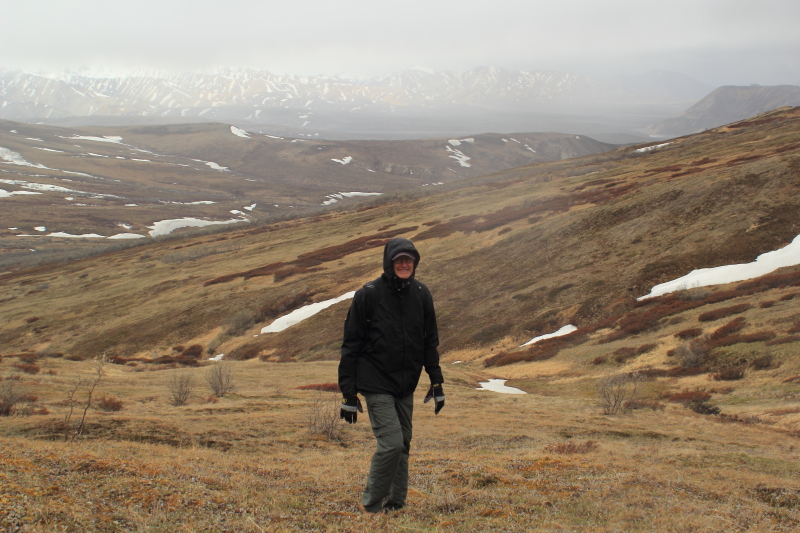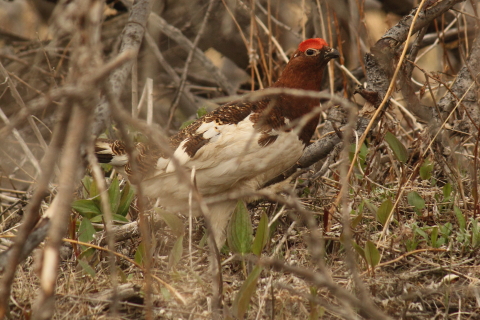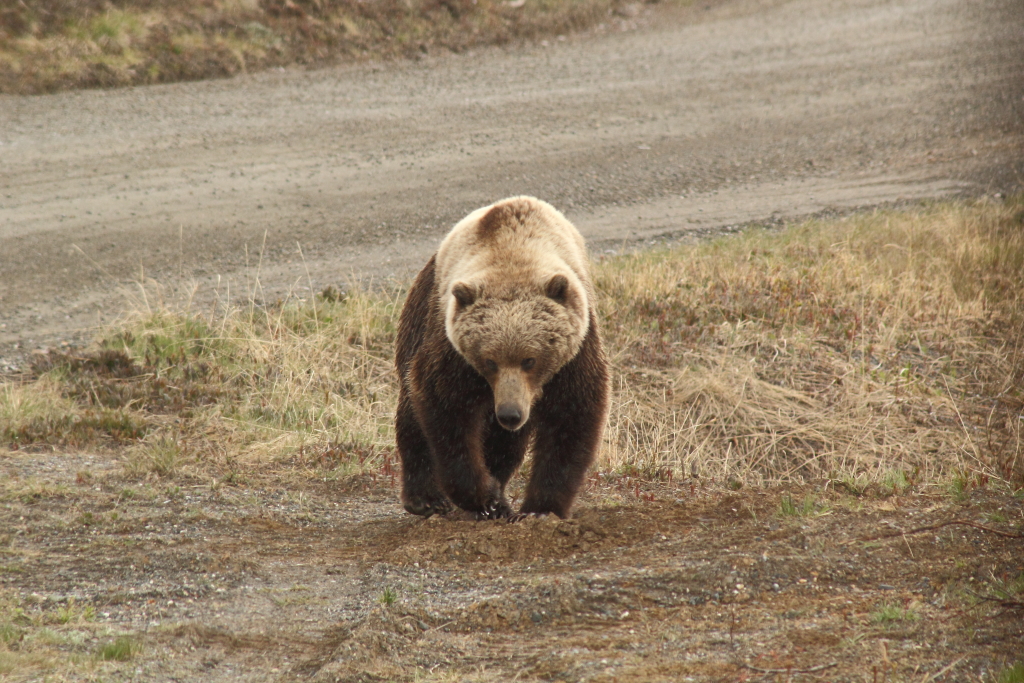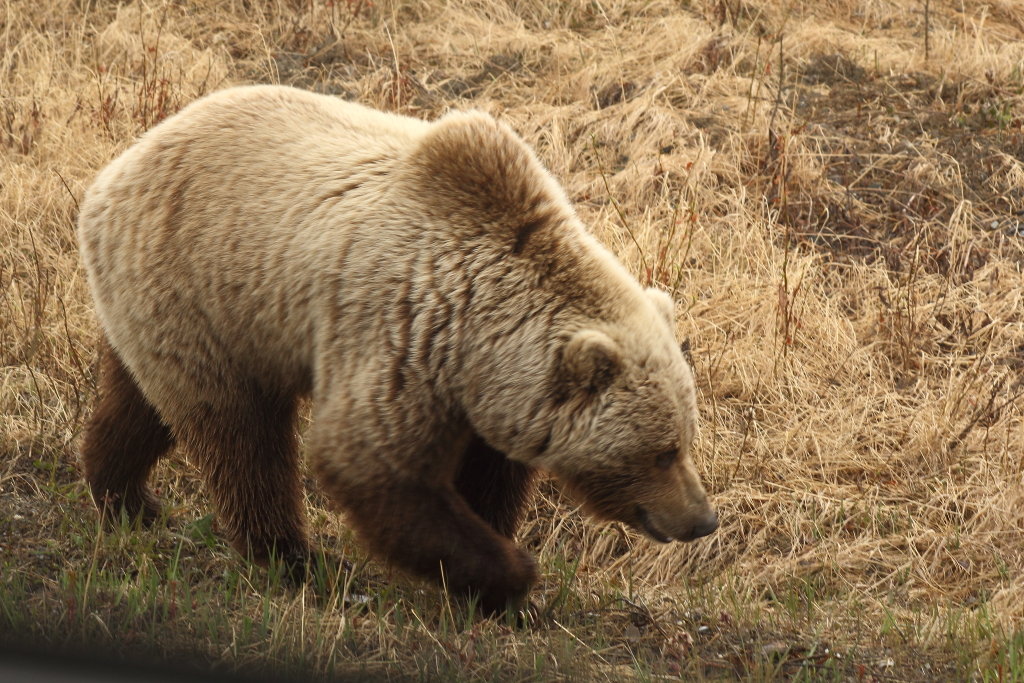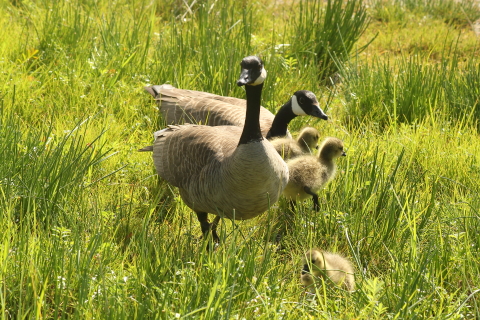 In our previous journal we were leaving the quaint town of Haines to Valdez (val-DEEZ), AK. Both towns are very similar; they are both on a peninsula along the coast and both are dead ends. Haines to Valdez is not that far (as the crow flies). We are not crows so we had to back track the road from Haines and then head toward Valdez. We were surprised how much of the snow had melted in the pass during our week stay in Haines.

Parallel to the Valdez highway is the Alaska pipeline. The pipeline is about 800 miles long, from the North Slopes of Alaska to Valdez, Alaska's the most northern ice free port. 70,000 people were employed in the 60's and 70's to build the pipeline. The peak day was 2.1 million barrels of oil transported but now it's about 500,000 barrels/day. The pipeline has transported about 17 billion barrels of oil without a single spill (other than sabotage).

Like Haines, Valdez is beautiful but the center of one of the largest man-made ecological disasters. In 1989 the drunken captain of the oil ship carrier, ms Exxon Valdez, hit the Bligh reef and spilled approximately 11 million barrels of oil into Prince William Sound. Litigation to settle the matter is still on-going but new procedures and better built ships are now implemented to avoid a duplication of this disaster. The Exxon Valdez eventually was repaired, sold a few times and finally washed up on a beach in India where it was dismantled in 2012. The effects of the oil spill are no longer seen and Valdez is stunningly gorgeous.

Valdez is the snow capital of the U.S. with its average 50 feet snowfall. Snowplows are ineffective to remove this amount of snow so Valdez uses huge front end loaders to haul off the snow.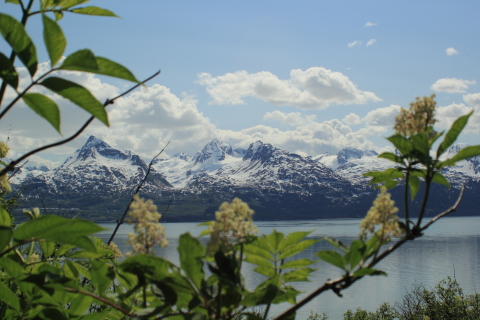 The principal reason to visit Valdez was for JoDon to re-introduce herself to her cousin, Tabitha, who she hadn't seen since childhood. Tabitha, and her partner Matt, are super nice and were great hosts. Long hikes were an enjoyable format to catch up with each others lives. Both JoDon and Tabitha got a kick when they met for a hike wearing the same shirt (our Valdez neighbors thought they were sisters).

We also enjoyed a kayak tour of the Valdez glacier lake. It certainly was a unique experience and nothing like kayaking the Rio Grande River.

While the girls were busy I booked a guided halibut fishing trip that had always been on my bucket list. It was a 2 ½ hour boat ride from Prince William Sound to the open waters but we returned with our limit of halibut and a mess of Pacific Cod (no limit). I had the honor of catching one of the largest halibut this season, an approximate 118 lb. fish. When my granddaughter, Mia, was asked what she saw in my fish photo she exclaimed, "A pig!" We laughed but I suppose it does look more like a pig than a fish. We left Valdez with our small freezer stuffed full of halibut, there's nothing better than the delicate white meat of halibut.

After our good-byes were said, we headed toward the abandoned mining town, Kennecott, located within the 13 million acre Wrangell-St. Elias Park & Preserve.

The Kennecott mine was discovered by two prospectors who thought they saw green grass on a hillside that turned out to be copper. They sold their mine for $27,000; later the Guggenheim brothers and J.P. Morgan became investors. To ship the copper, in 1908 construction began for a $100 million railroad. When the mine closed in 1938, the mines net profit was about $200 million, about $1 billion in today's terms. Kennecott Mining is still in business.

From our base in Chitna we drove back down the Kennecott road to the head of a back country trail. We were curious what this term meant. To start with we had to ford a small stream. Halfway crossing the creek I could no longer feel my toes. The water is just above freezing from the melting snowfields and glaciers. After that it was wide open just a bit boggy. Along the way we saw many bear signs including this fresh bear track. We also encountered a porcupine that walked up to us on the trail. A park ranger later confirmed what we thought we had witnessed, "Yes, the porcupine is one of the dumbest animals in the animal kingdom." We had to make noise and move around to get him to turn away.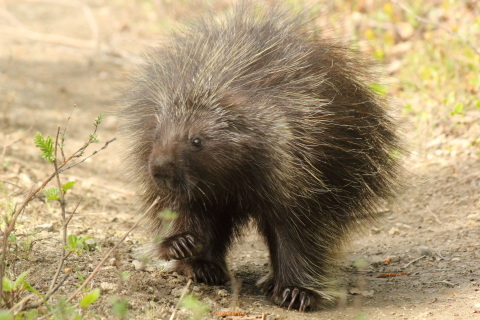 From Kennecott we drove the 130 mile mostly unpaved 'Denali Highway'. This was the original road to Denali Park. We traveled purposely slow with a mix of snow showers, rain and sunshine. Well, it's June and we're in Alaska. The wide openness of the mountains and prairies were spectacular and just 'had to be there' to understand the beauty. Camping was simple; pull over anywhere you want. We stopped in the highway to let this mother moose and her twins cross, all stepping in unison.

At this point we have driven over 5,000 miles since leaving Texas. All without incident until the engine stalled. Not good while on a 130 mile stretch of dirt round that is about 200 miles from a real town. But, we sorted out the possibilities. With diesel engines the problem is usually one of three, FAT. That is, Fuel/Air or Temperature. While pulled over to check it out this arctic ground squirrel entertained JoDon.

We got going again and thanks to the Milepost Alaska guidebook we found a primitive campground. The locals had even left a stack of firewood. We were tucked in behind a small lake with gorgeous 360° views.

The last night of the Denali Highway was rainy so we just pulled into a roadside turnout for the night. We awoke in the morning to the magnificence of Denali in the distance. Since Denali is visible only about 20% of the time, we took many photos thinking this could be our only opportunity. Thankfully it was not.
Federal maps still refer to Denali as Mt. McKinley; named for an Ohio senator that was running for president of the U.S. Denali is the native Athabaskan name meaning "the great one" or "the tall one". Most Alaskans call the mountain Denali out of respect but the federal government, which owns Denali Park, still refers to it as Mt. McKinley.

Denali National Park and Preserve was established in 1917 as Mount McKinley National Park and renamed in 1980. The 6 million acre park is on the north side of the Alaska Range, 250 miles south of the Arctic Circle. Denali is the tallest mountain in North America (20,230 feet) and the size of its peak is one of the three most prominent in the world. It's AWESOME!

To get the best view of Denali you must travel about 60 miles in a 'school' bus on a dirt road. The entertaining part is seeing wildlife along the way: bear, caribou, moose, Dall sheep, golden eagles, ptarmigan, etc.

One memorable story for us: we hiked up and over a mountain walking across the tundra, there was no trail. We saw many signs of bear so we kept our heads on a swivel and the bear spray close at hand. When we reached the road we decided to continue to walk toward the oncoming buses for a ride downhill. We walked for about an hour until a bus stopped for us. We got aboard and about 5 minutes later we spotted two bears running down the same road we had been walking! Everyone on the bus was so excited for the close up views; JD and I were just relieved for the close up view while on a bus!!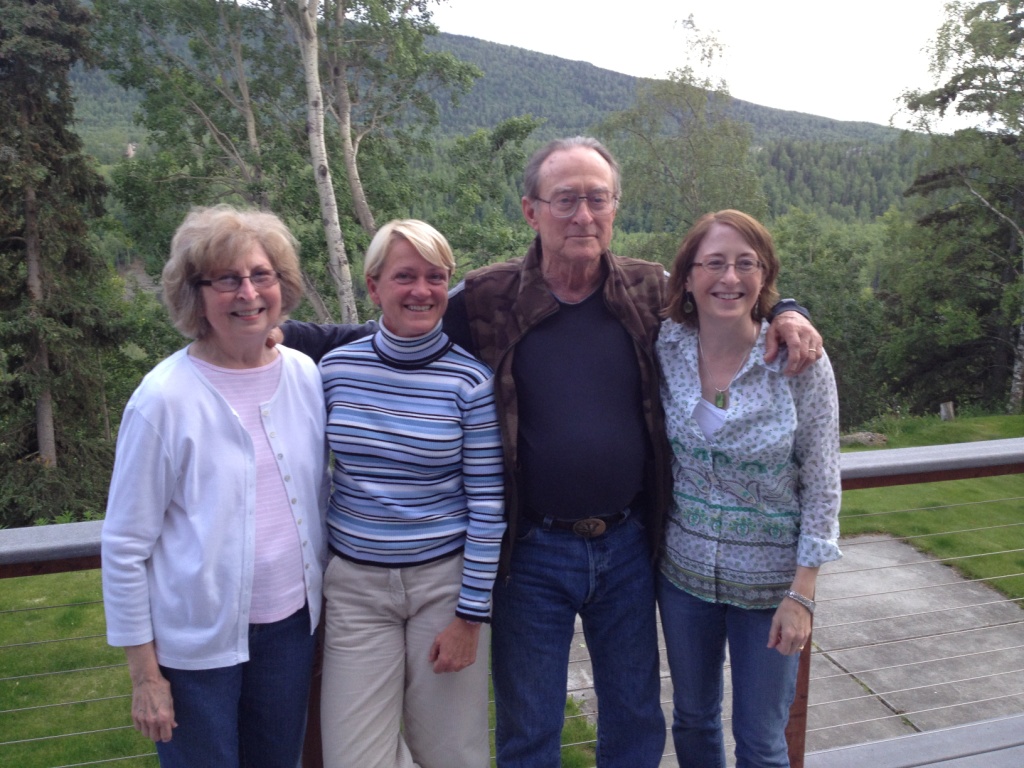 After concluding Denali we moved on to Anchorage to reunite with more family. We had a great time hiking and exploring the Eagle River and Anchorage area. Many thanks to Uncle Ralph, Aunt Joy and Cousin Saree, their families & friends for the wonderful week with them. It truly was our pleasure.

Our next journal entry will include the Kenai Peninsula. Meanwhile, we are spending our days in 55°F weather; in Deep South Texas the heat index is almost 110°F. Maybe we should not complain about Alaska's cool weather and rain?

Fair winds,
Brian and JoDon