Journal 51
Return to Alaska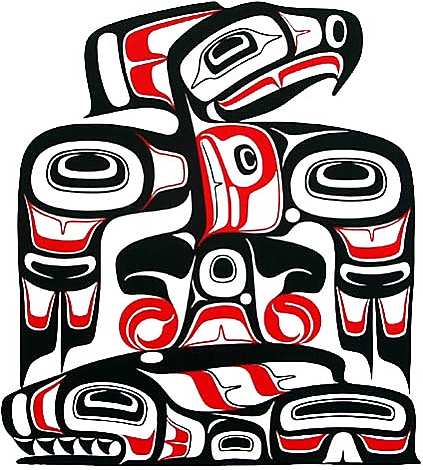 April 1 - June 15, 2015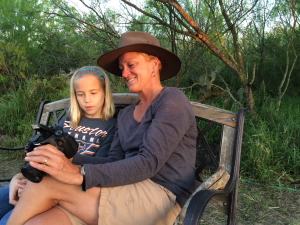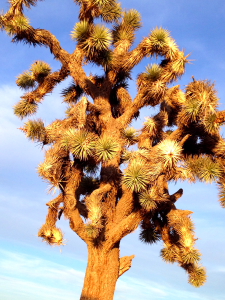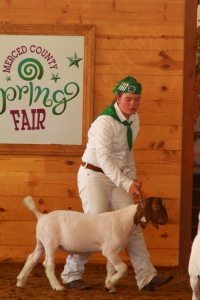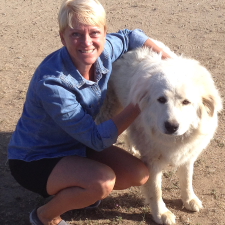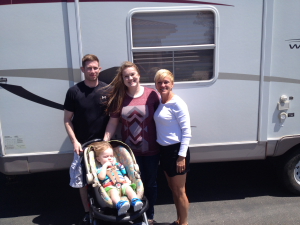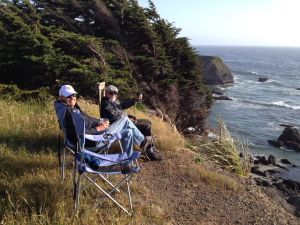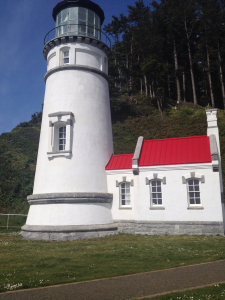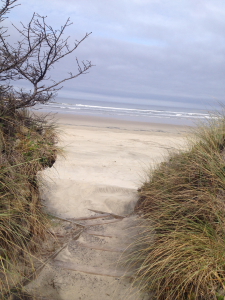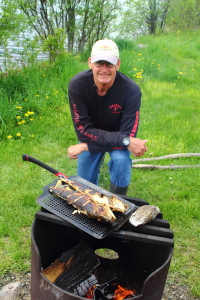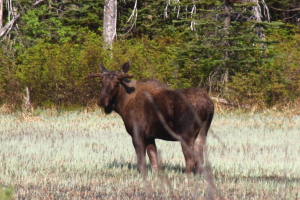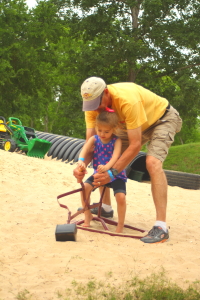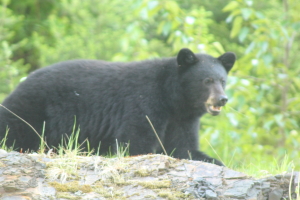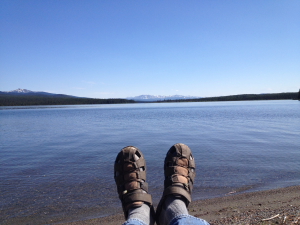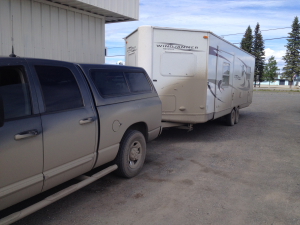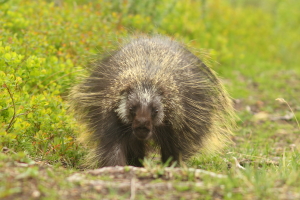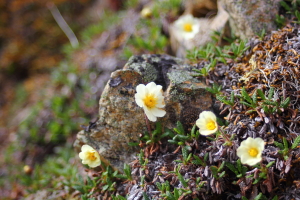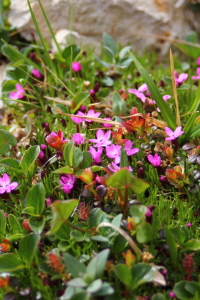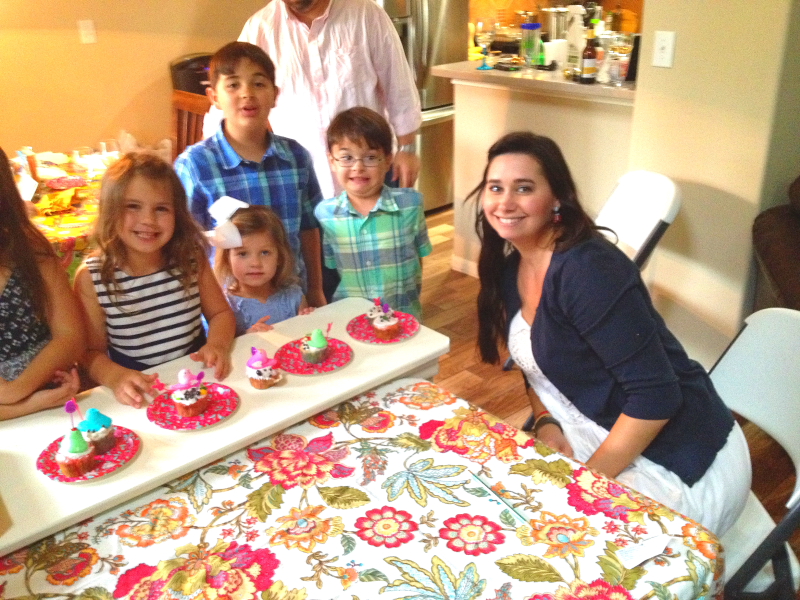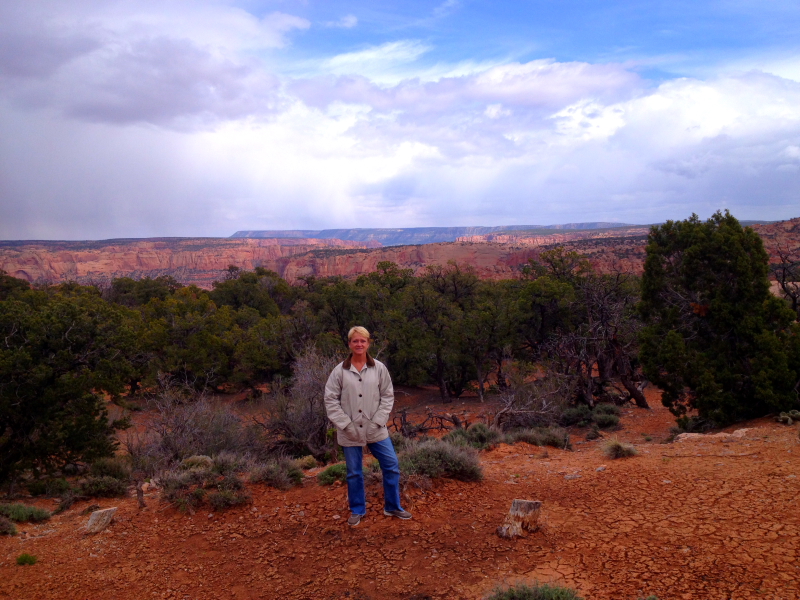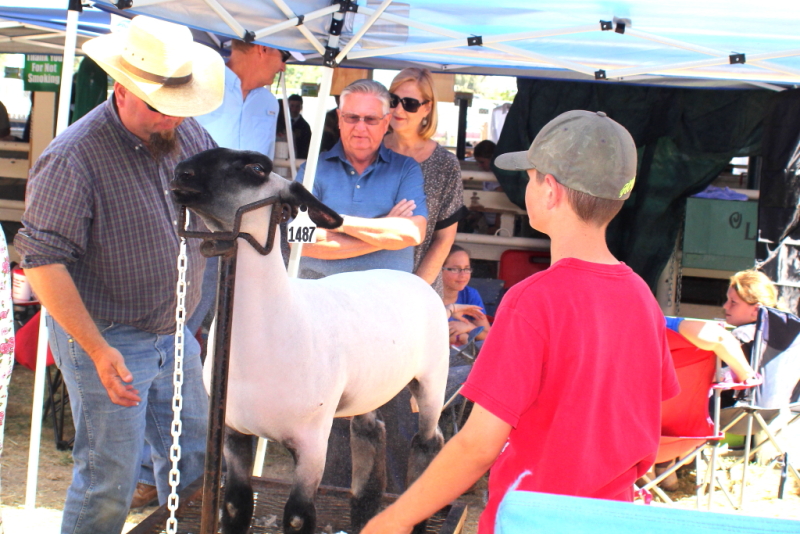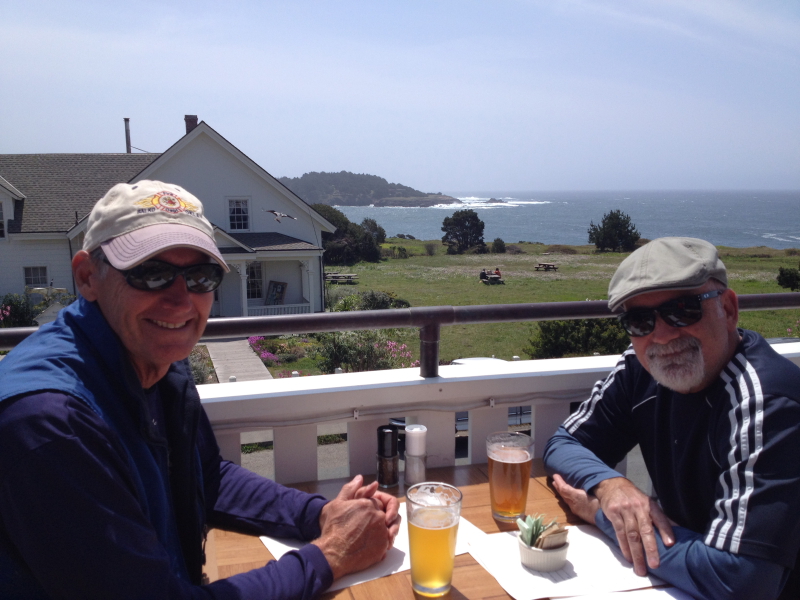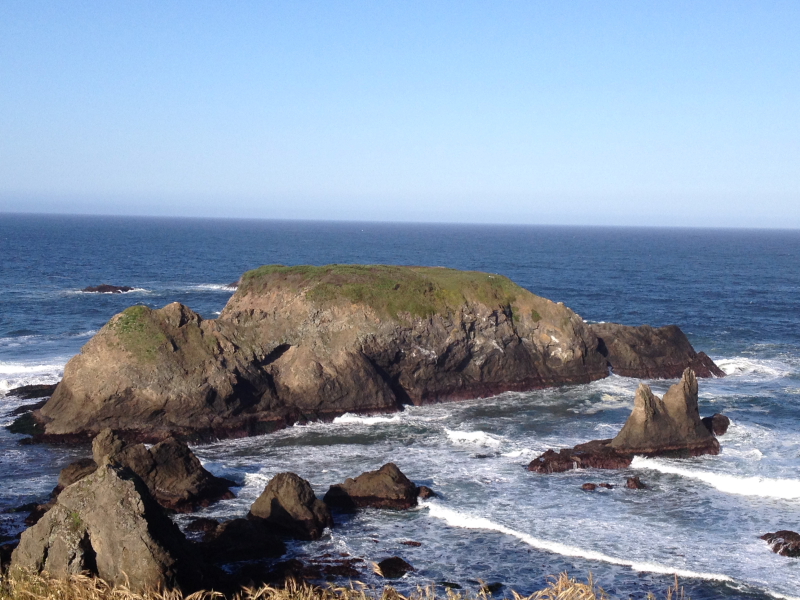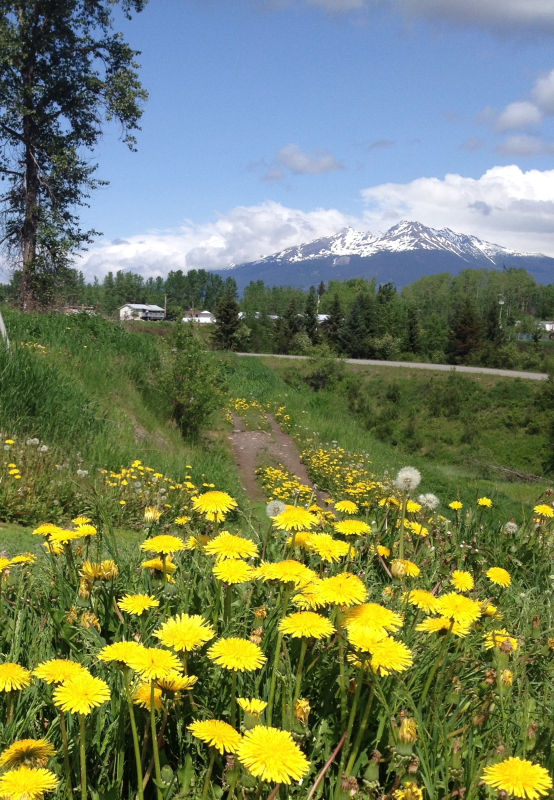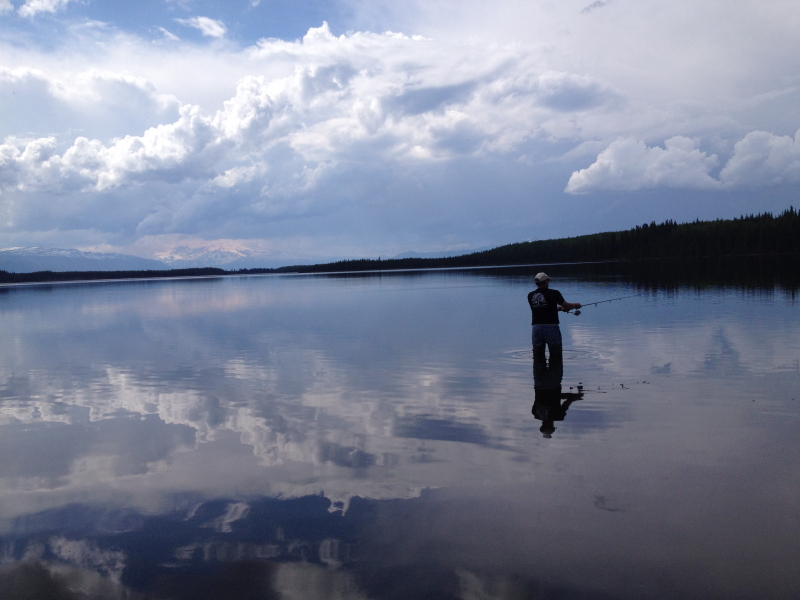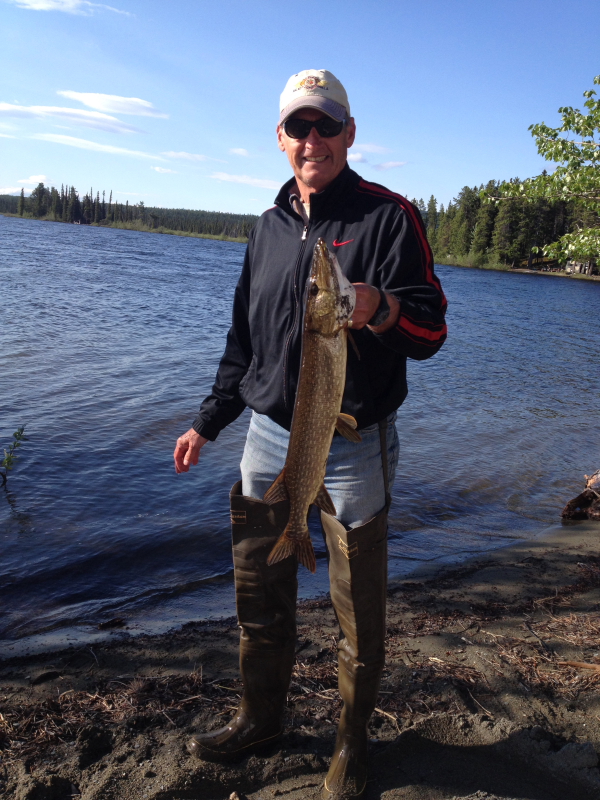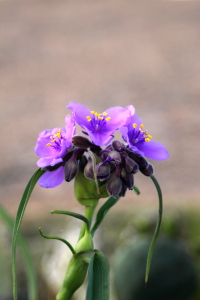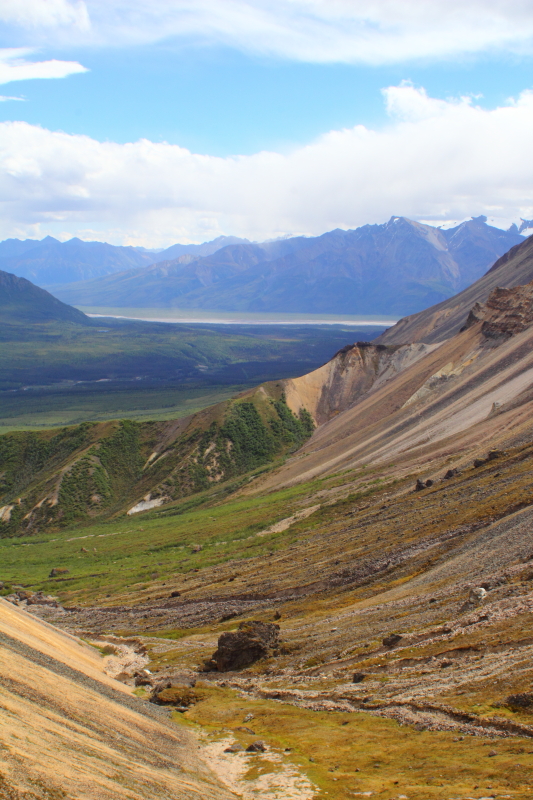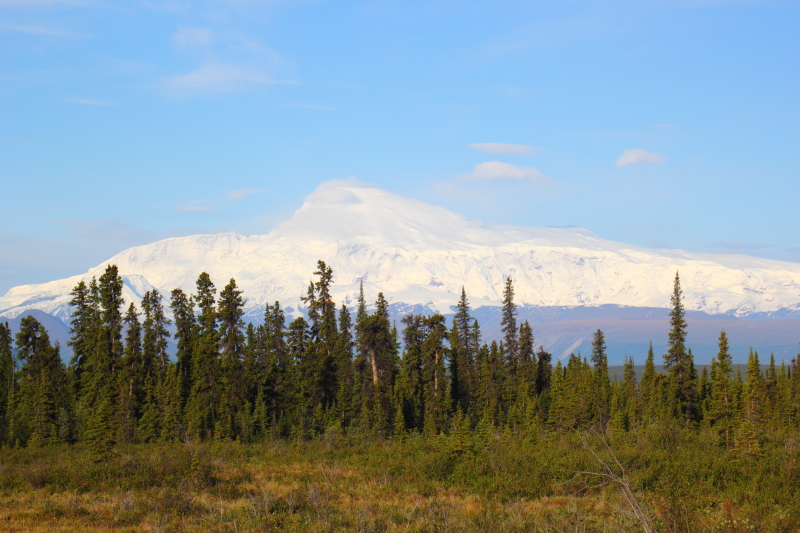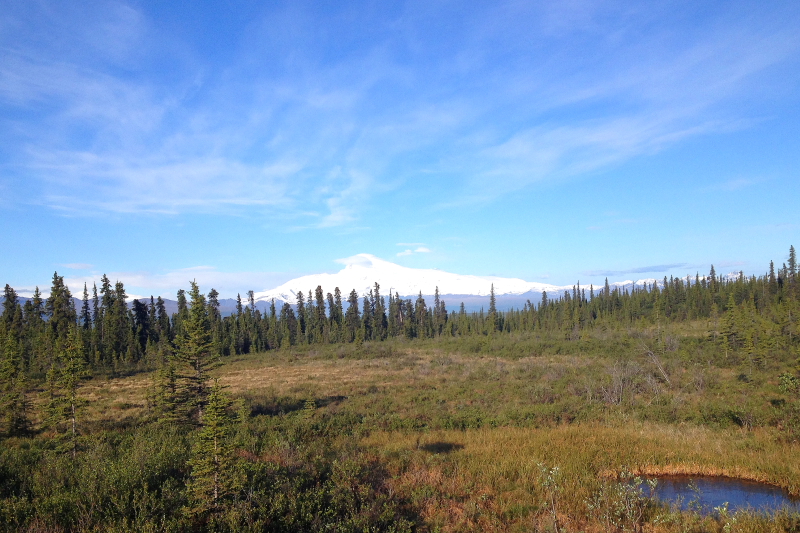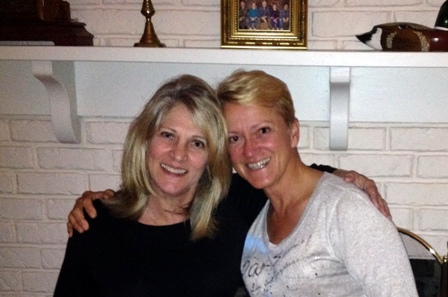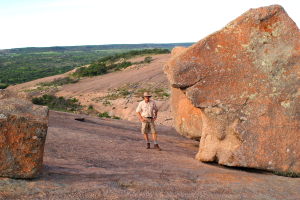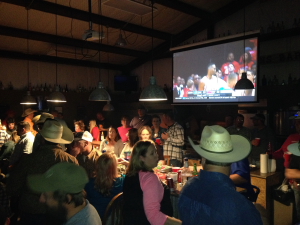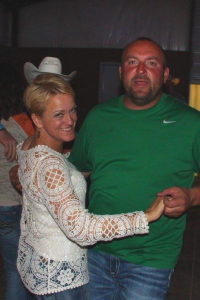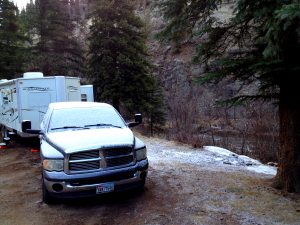 This past winter we once again spent it with friends and family in Mission, TX. The highlight of the fall/winter was enjoying Thanksgiving in Oklahoma and Christmas with family in Texas. We also celebrated JoDon's 50th birthday, 12/26, with 60 friends and family.

We had a great time in Alaska last summer but the state is so huge we did not see it all. So, we decided to head back, 'North to Alaska!'

Before departing South Texas, JoDon co-hosted a birthday party for Bailey Sullivan. Believe it or not, about 20 girls slept overnight inside our tiny trailer in the South Texas brush.

We departed Mission on April 3rd with a much better idea of what to expect on this trip. We decided to flip our route to Alaska by going north along the west coast and return south on the east side of the Rockies (last year in May it was much too cold in the Rockies). We started with a tour of Texas, and Oklahoma, saying a few good-byes and seeing some new sights, including Enchanted Rock in the Hill Country of Texas. With the recent rains the spring flowers were spectacular.

The first stop was Austin: a big dinner at the Russian House (highly recommended) and Easter Sunday with daughter Amanda, niece Jessica, husband Richard and their boys. It was a lot of fun so on to Houston to see daughter, Ashley, husband Ryan and their daughter, Olive (baby Will is soon to appear).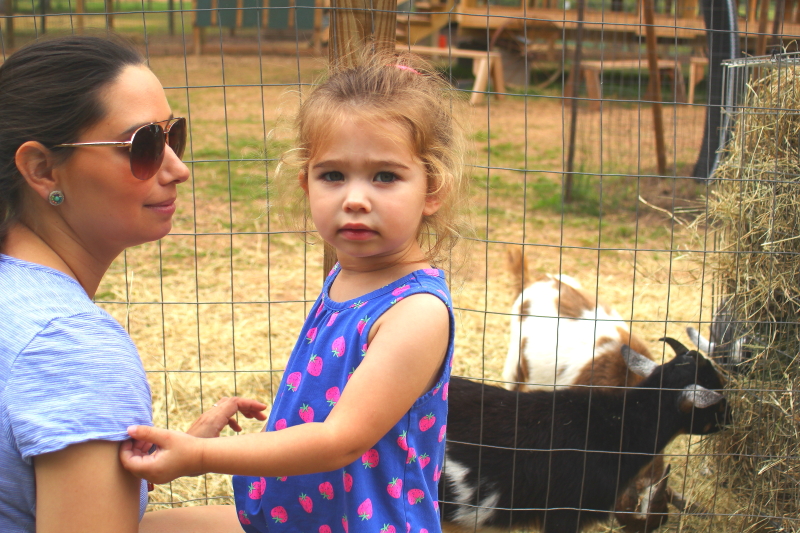 A fast stop in Dallas to visit with family and friends included seeing good friends Ellen and Bruce. Then we went north to Oklahoma for a family visit plus brother, Casey, and his annual Barn Party. This year they served 80 lbs of calf fries (AKA Mountain Oysters/young bull testicles) along with a roasted pig, all the trimmings, live band and about 150 guests. Quite a party for us to get home at 4:00 am!

We drove a circuitous route to California by camping outside Pagosa Springs, CO, and then on to Flagstaff, AZ and the Mojave Desert. We made our way attuned to weather forecasts. A massive late season Pacific storm was wreaking havoc across Western U.S. with very high winds, snow and dust storms (50 mph gusts). Our sailing experience served us well and we enjoyed stopping early in Arizona enjoying the sights and sat out the storm. We slept well that night when our trailer got whipped by wind and sleet. It was a night that we did not miss being on a boat during a storm event!

Our first California agenda was to see brother, Chris, and his family. Two grandchildren, Delaney and Joey, were participating in their local fair. It was fun to see families participating together; pictured is nephew Joe Rawls clipping Joey's lamb with Robert, Tina and Brian in the background. Also pictured is Delaney showing her goat and JoDon giving a good-bye hug to Chris' guard dog, a Great Pyrenees named Sally. We also were privileged to meet the latest grandee Dixie.

By coincidence, JoDon's niece (Allison) and her family had just arrived the previous day from England and are now stationed nearby Travis Air Force base, so another fun stop along the way!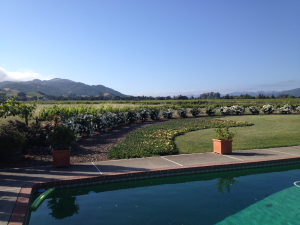 They say new friends are like silver and old friends are like gold so we next visited long time friend Carlos at Ted's beautiful Sonoma home. Carlos joined us a few days on the next leg, the gorgeous Northern California and Oregon coast camping and hanging out. GORGEOUS! Can you guess why we called this one "Deadman Rock"?

By late May we arrived to the Washington State/Canadian border. There we discovered there is an avian flu epidemic and Canadian Customs ordered us detained because we had six eggs in the refrigerator. We gave up the eggs. They put us in timeout; we sat in chairs for 10 minutes and then were released without any inspection.

For the next two weeks we camped and fished lakes throughout British Columbia and Yukon Territory. We had some fishing success with rainbow trout and pike. The only downside was when my lure got hung up I had to strip down and dive in to the near freezing water to retrieve the lure. The further north we traveled the colder the water. The Alaskan lakes are brutally cold. I told JD she had to retrieve her own lure if it got snagged. Guess who the smart one was and who did most of the fishing?

Utilizing the old expression, "When life gives you lemons, make lemonade" we spent a very cold, rainy day in a Yukon park with a wood oven and free wood. It was a great day reading books, drinking a little wine and occasionally splitting wood with the ax.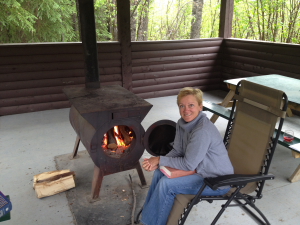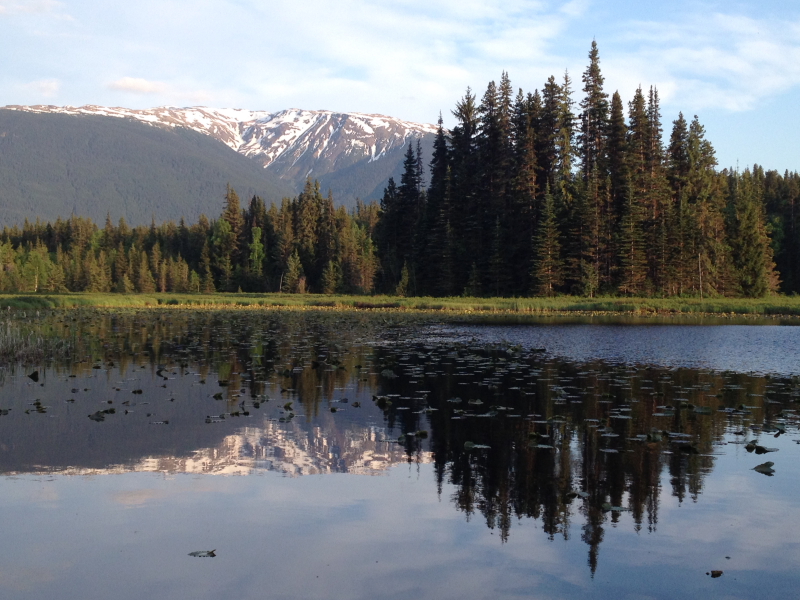 After forfeiting another half dozen eggs at the US border, yes we are slow learners, we stopped in Tok for gas, email, lunch and new eggs. Then we headed to the Nebesa Road. Since it's a dirt road we didn't see any need to clean the Al-Can mud off the rig.

A treat of this year's early travels was touring the northwest area of the Wrangell-St. Elias National Park. Last year we saw parts of the park's middle interior but it is impossible to tour all 13 million acres, the largest park in the United States. On clear days the mountains were majestic, especially Mt. Sanford, one of the highest mountains in the U.S. at 16,237' elevation. Speaking of, one clear morning we awoke to 28F. That's cold! There are also many trails including one that went to an extinct volcano, a 1200' ascent up the 3000' mountain, great vistas!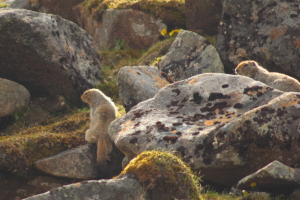 Hey Amanda, we made use of our Denali scree ski training to free style down the back slope of the volcano!

Mt. Sanford on a clear early morning.
After Nabesna Road we dropped down to Valdez for a lovely visit with Cousin Tabitha. Currently we are making our way to Anchorage to provision, see family and attend a party. The sockeye fishing reports are predicting a good salmon run, so wish us luck! The fun is about to begin!

Love to all, Brian and JoDon