Journal 52 The Kenai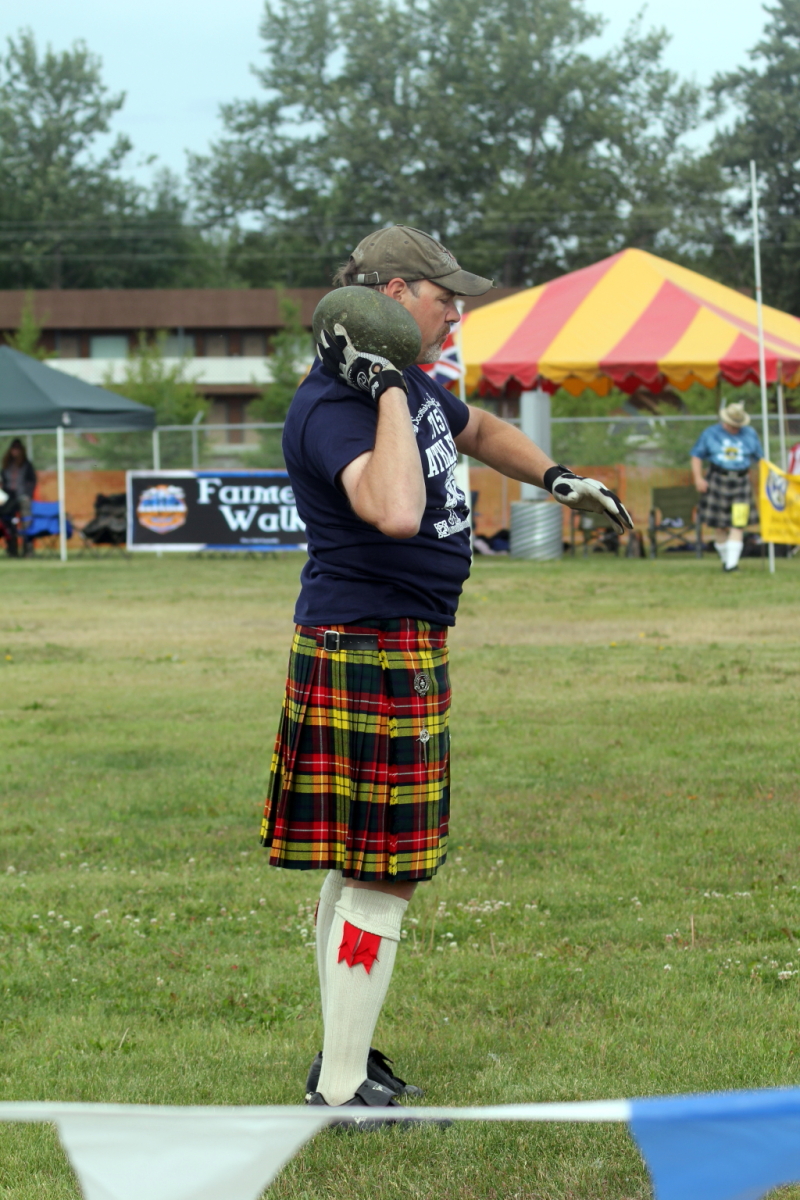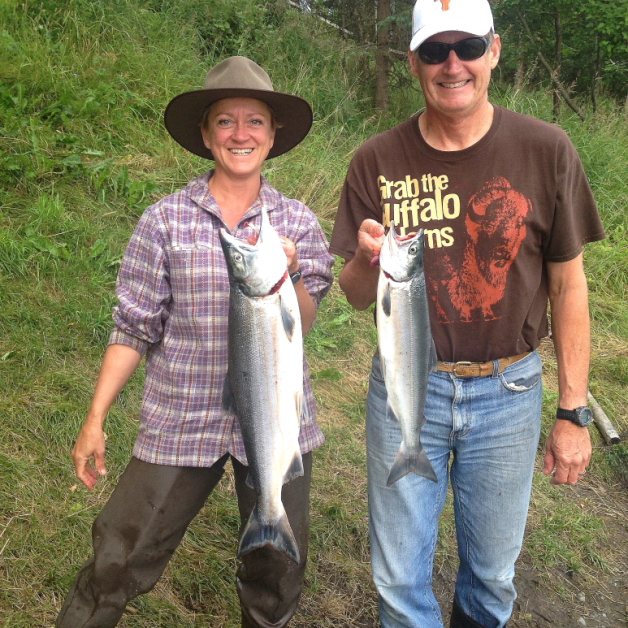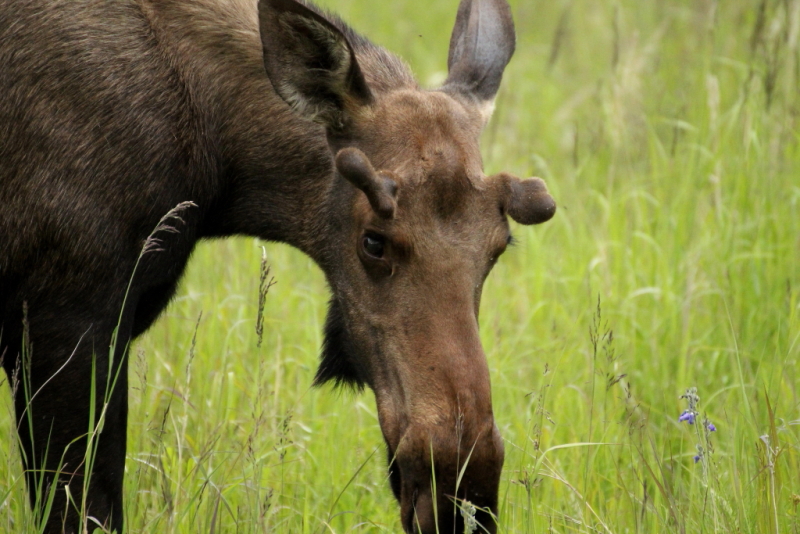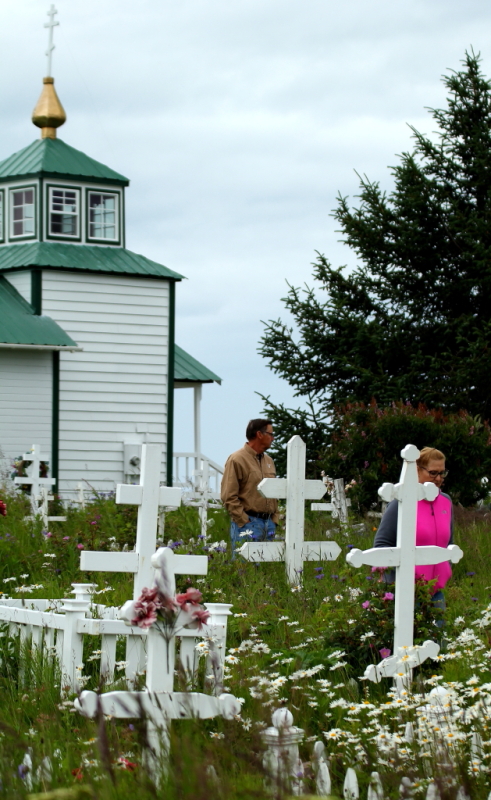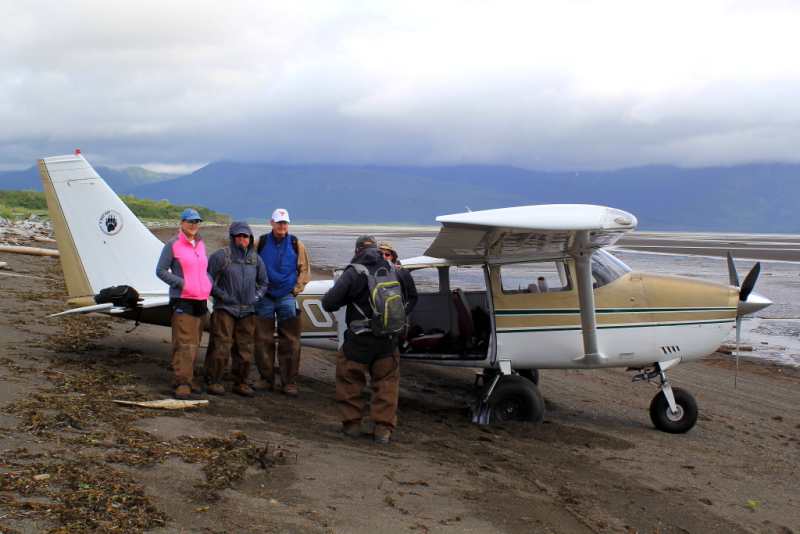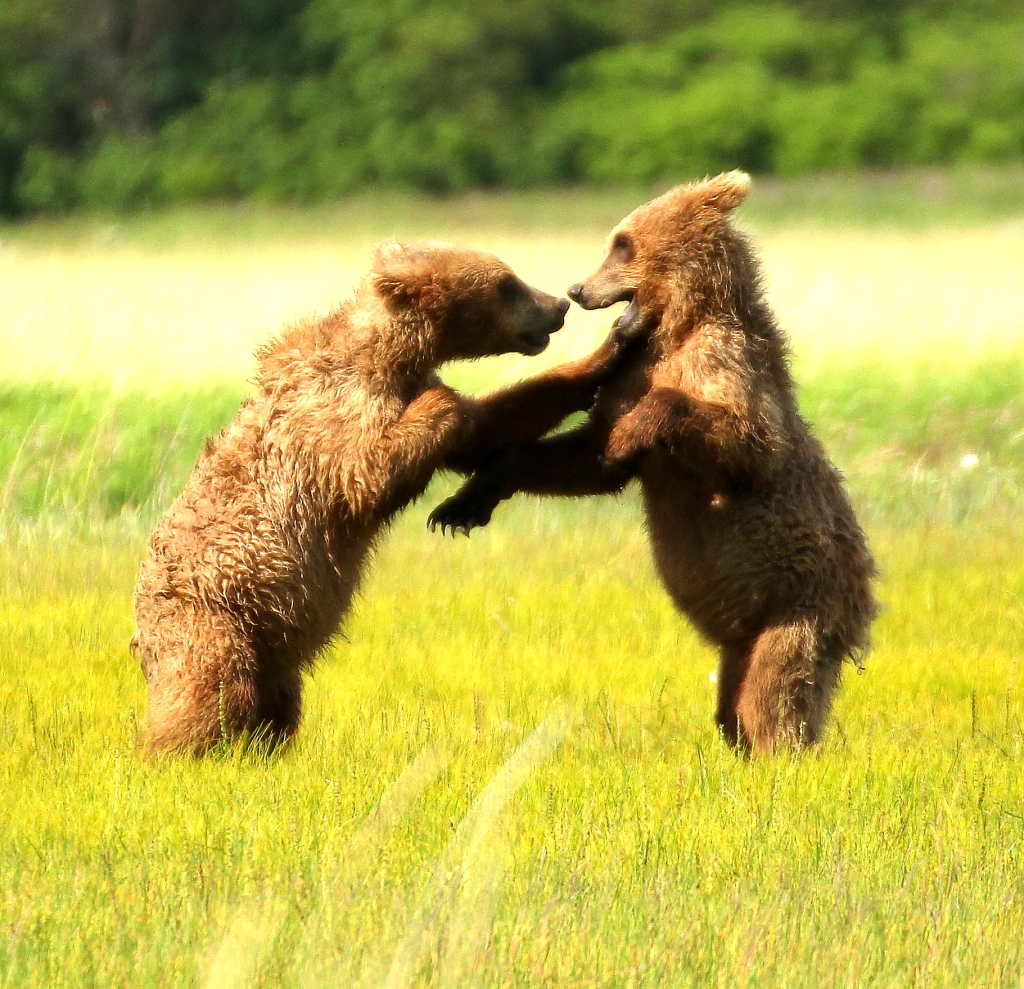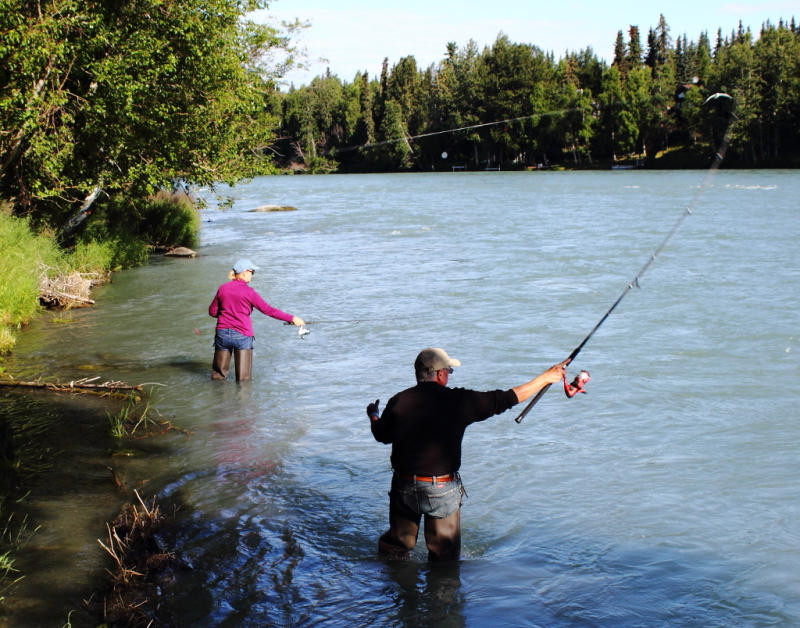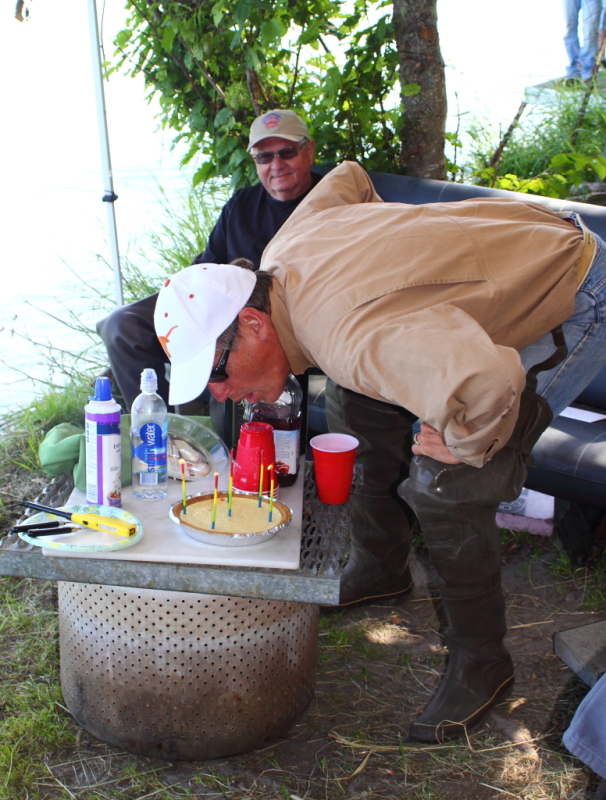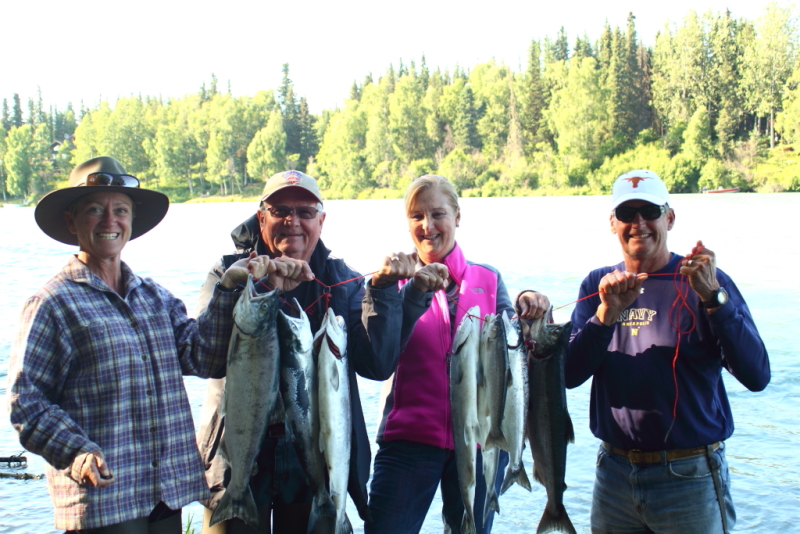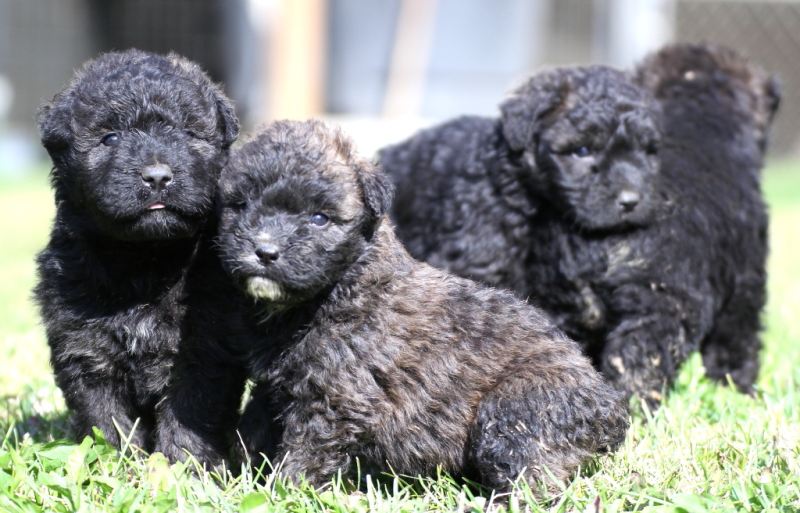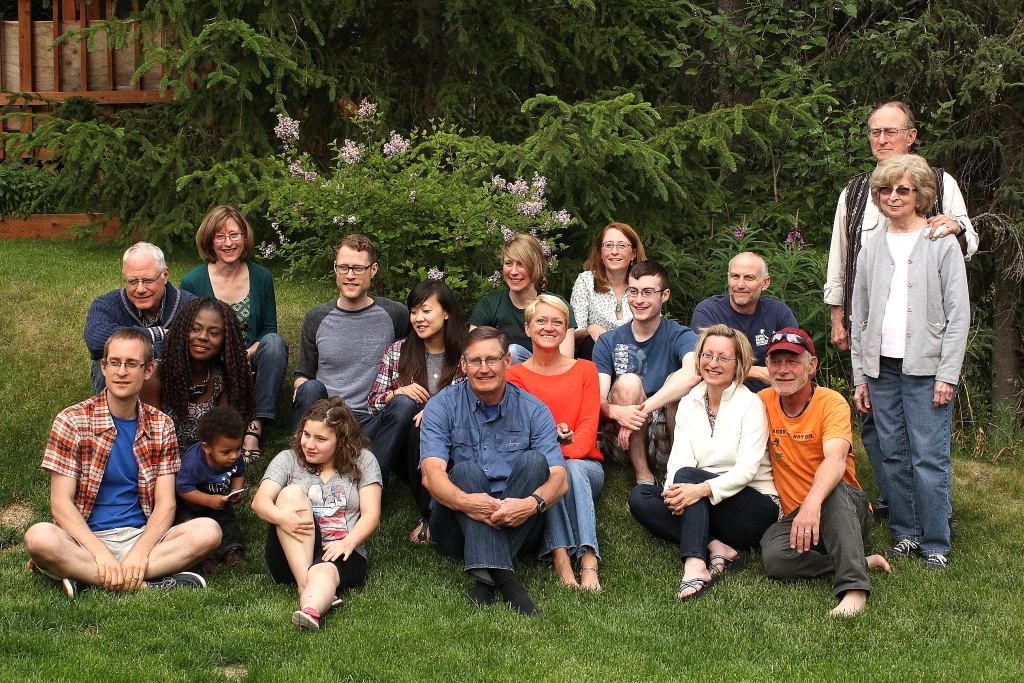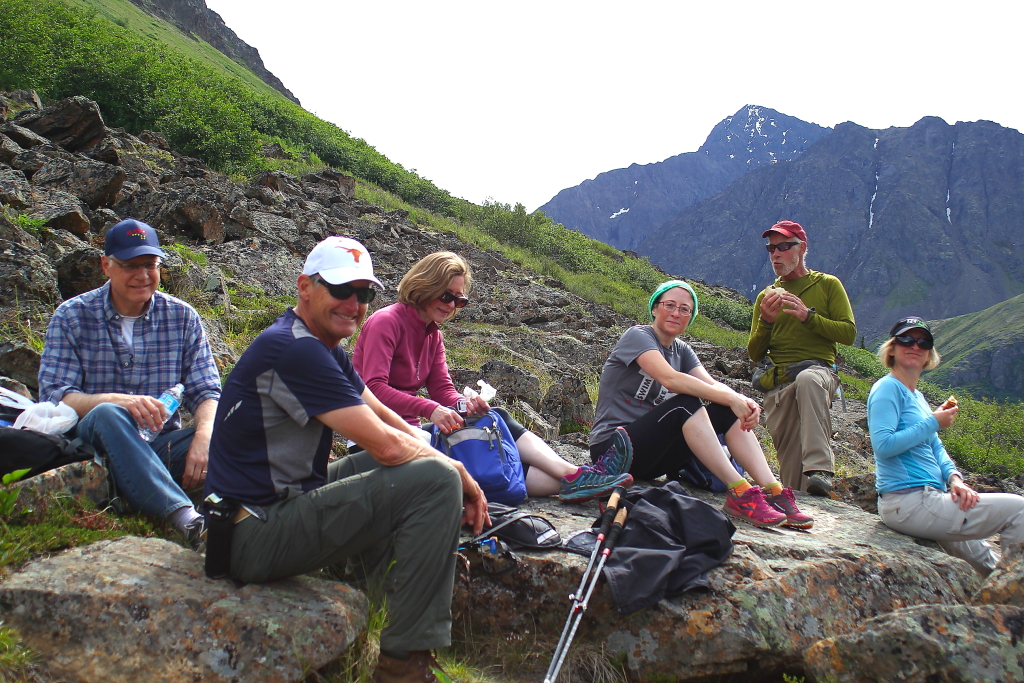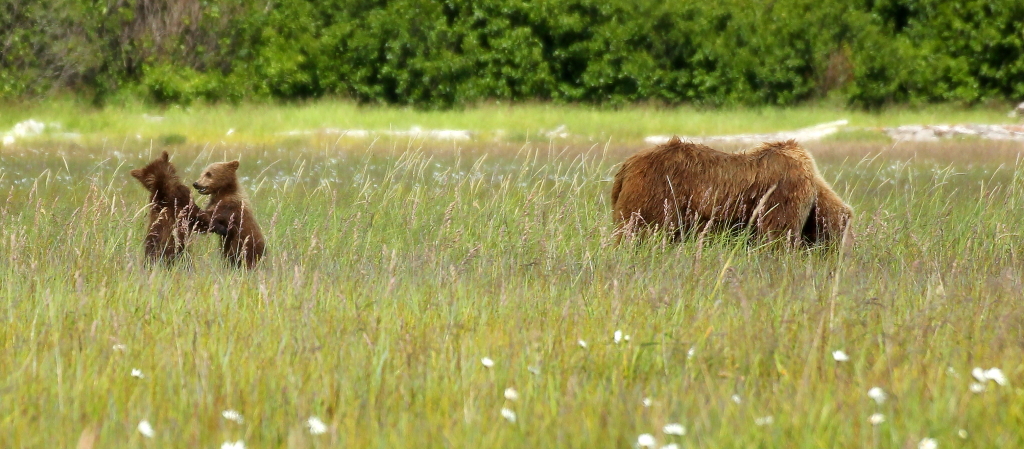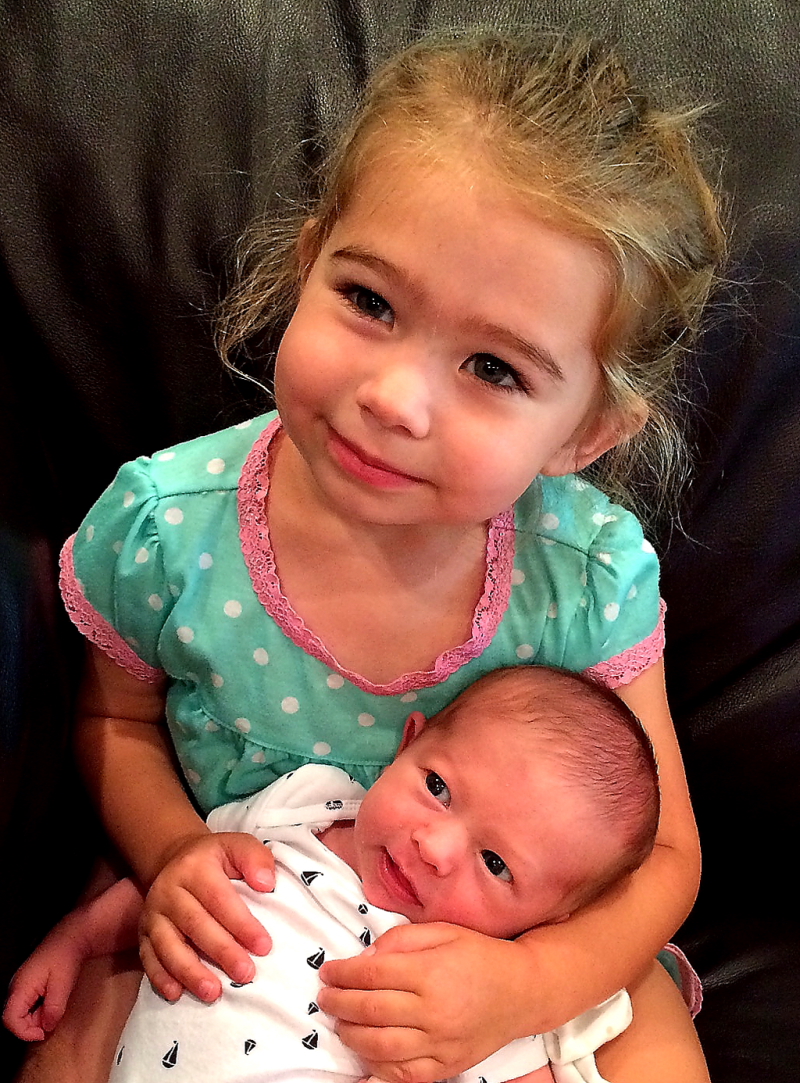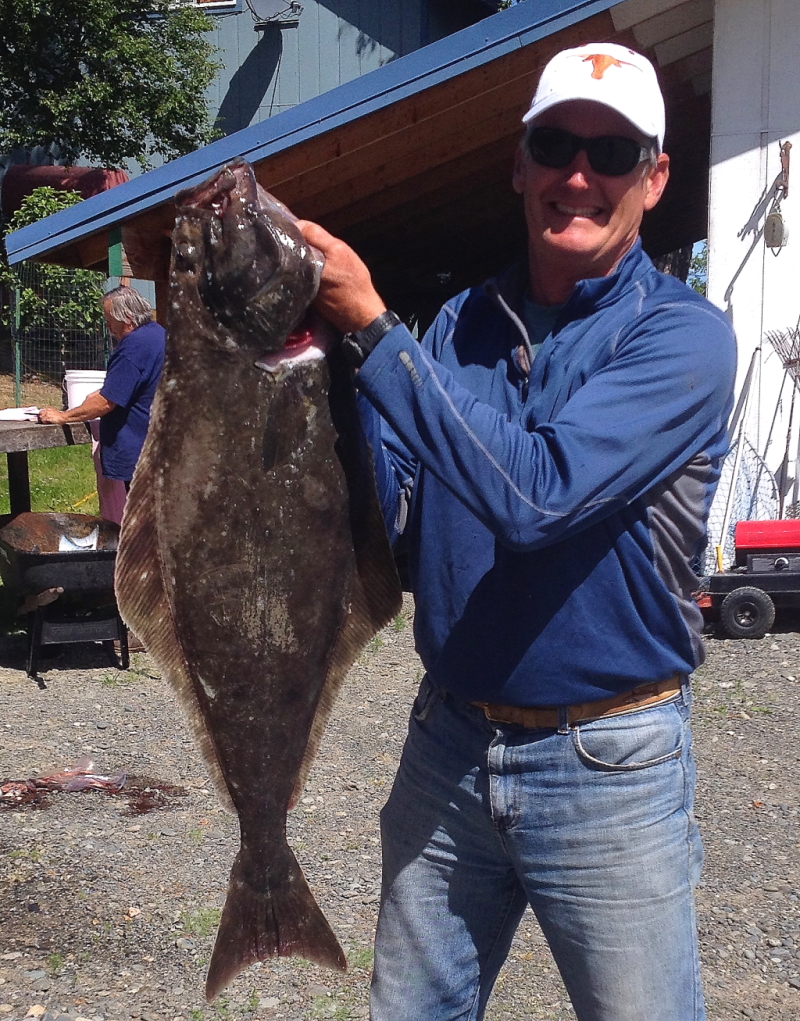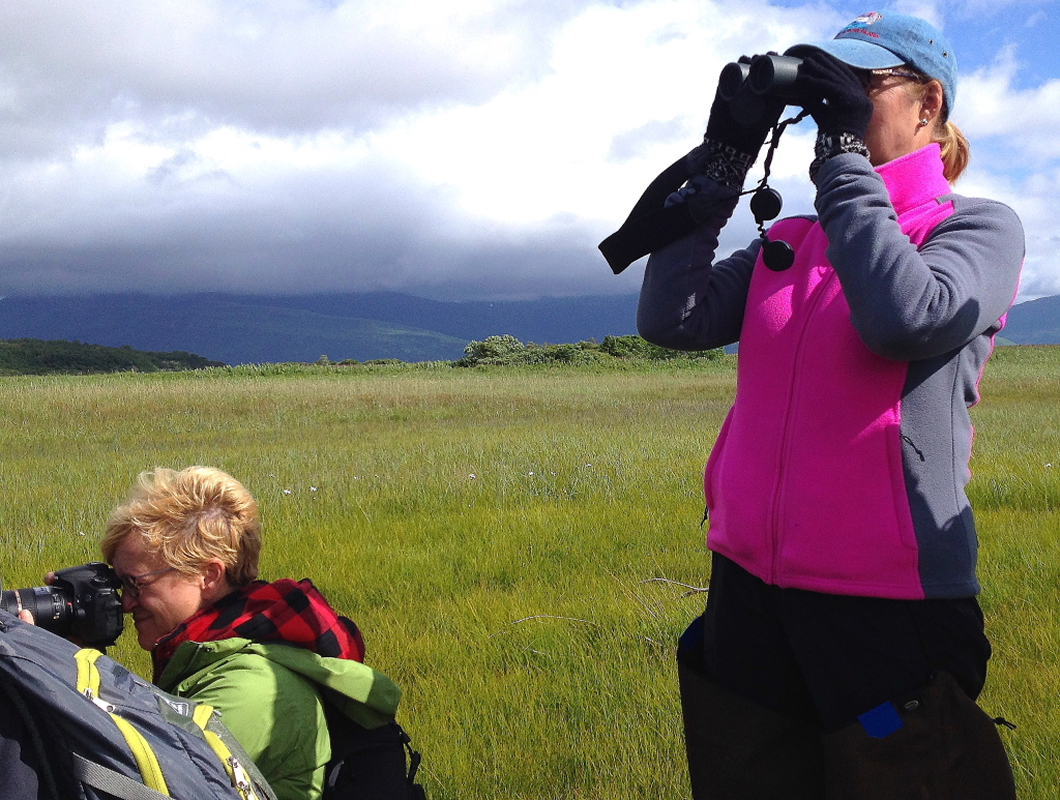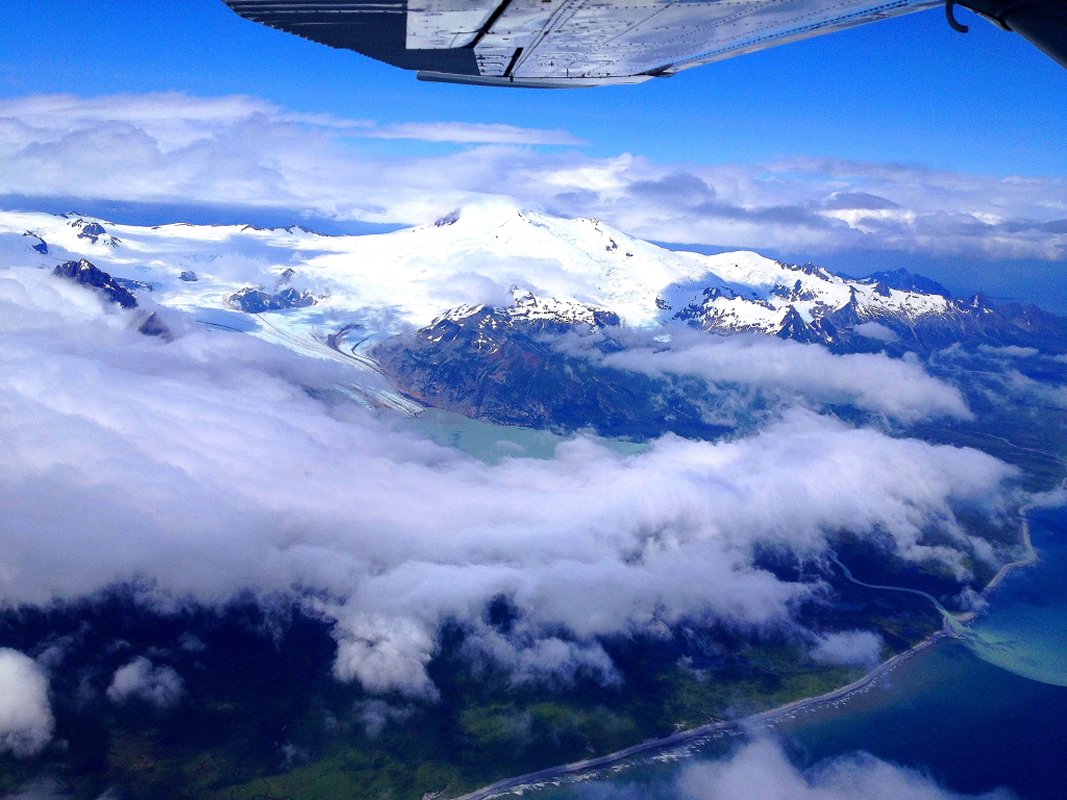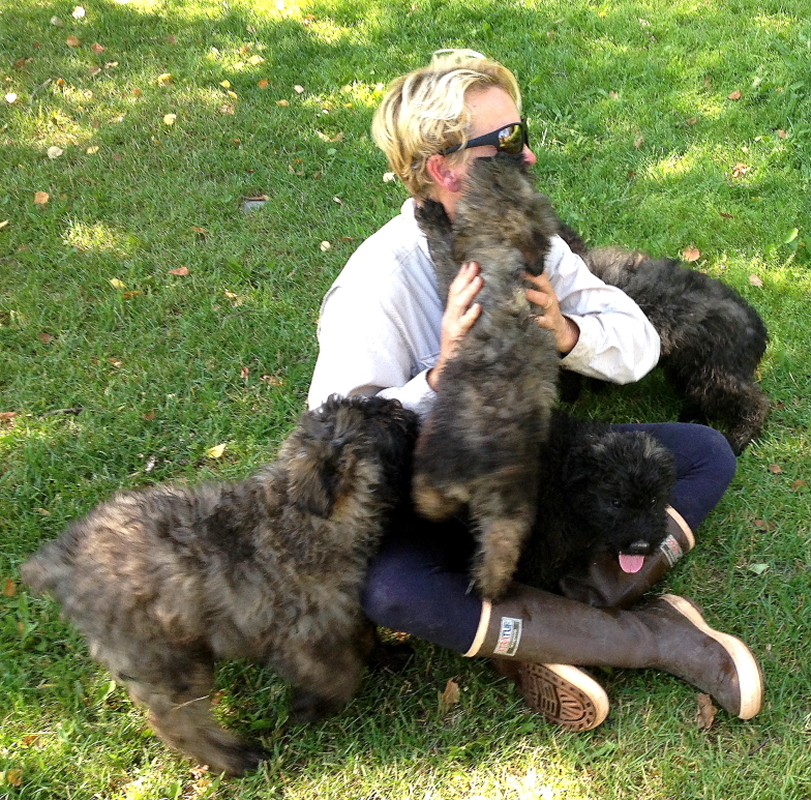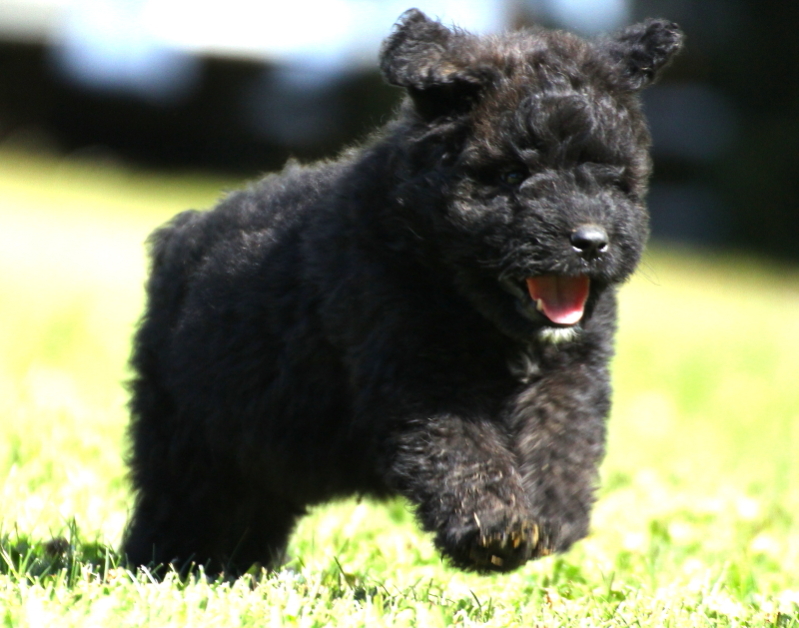 August, 2015

Summer is almost over and Alaska is in our twilight. Itís been a great summer exploring Alaska, renewing old friendships, making new friends and spending time with family. Alaska has wonderful summer weather with most days in the 60F-70Fís and lows in the 40F to 50Fís. Anchorage, AK has never recorded an 80F day.

One fun event we attended while awaiting the run of sockeye salmon was the Highland Games competition held in Palmer, AK. There are professionals who travel all over the world to compete + locals compete amongst their own level. One thing they all had in common: they are REALLY BIG MEN throwing trees, huge stones and heavy metal objects! There was also bagpipe competition and all the bands marched in formation. With a cold beer and blue skies, it doesnít get better than that!

We were also privileged to attend a family reunion hosted by JoDonís Alaskan aunt and uncle, Ralph and Joy. There were about 30 of us and one day a group of adults went for a day hike at a nearby trail. All in all, super nice people and we had a great visit with relatives.

The biggest event of summer was the arrival of our first grandson, Baby Will. His full name is William Rawls Hales and we cannot wait to meet him in October. We had to smile when we saw the similar smirks on the faces of Baby Will and big sister, Olive.
Sockeye salmon fishing occupied our time during July and the first week of August. This yearís salmon run was not as big as last yearís but we caught more fish, probably about 130 (we should have kept count). We shipped to Texas 220 lbs of salmon and halibut filets plus gave away another 60 lbs. That is a lot of work but a whole heck of a lot of fun catching these incredibly strong fighting fish.
Sister, Tina, and brother-in-law, Robert, visited Alaska again this year to celebrate my 60th birthday, do some bear watching in the Katmai National Park and salmon fish. We saw more grizzly bear than salmon during their visit but it was all good.

Russian Orthodox Church in Ninilchik.
The Katmai National Park is a 4 million acre park that is renowned for brown (grizzly) bear viewing. The park is across the Cook Inlet from Homer, AK and is accessible only by small aircraft or boat. A total of five planes left Homer together but our plane quickly returned to the airport. What I thought was water moisture on the windshield was actually oil. The bonehead mechanic did not properly put on the oil cap and the pilot overlooked it in his preflight check. Our pilot tightened the cap and away we went!
The plane safely made a beach landing (a first for all of us) utilizing oversized tires during low tide. While in the air we could see bears everywhere! Our pilot then changed duties and became our bear guide. He explained their strict protocols to avoid a bear confrontation. 1) Walk very closely together in a single file formation 2) When close to bears knell rather than stand 3) Donít get closer than 50 yards to a bear but if a bear walks toward you, stand your ground unless cubs are present. It was spooky to being so close to these huge animals and potential killers. When three or more people are together there has never been a brown bear attack. What we witnessed the bears couldnít give a fig that we were there, they just continued to feed. The bear cubs continued to play, wrestling with their siblings were their favorite activity. We were just Ďthingsí that didnít threaten them and we make a lot of Ďclicksí (cameras) when close by.

Altogether we saw about 30-40 bears; male/females/cubs. The reason there are so many concentrated in this area is the foraging. There is a special salt water grass that is rich in nutrients that attracts bears until the salmon run begins. During low tide they dig for clams with their powerful claws.

Brown bears spend all their summer looking for protein to survive the winter in hibernation. Bears do not normally hibernate in caves. They usually find a place on a hillside, dig a hole and back themselves into it. Their bodies go into a shutdown mode and that is how they can survive the winter without food. The snow covers them and they remain there until the snow melts. Cubs stay with their mothers until about 3 years old so they do the same. A female will not mate when she has cubs with her so the males will try to kill the cubs in order to mate. In the Katmai region, three cubs are always born but the mortality rate is 50%.

When October arrives, all bets are off for brown bear viewing. With the arrival of fall, if a bear has not consumed enough protein to withstand the winter hibernation the bears go into a survival mode. That is, they will kill anything and everything to survive that includes their cubs, humans, etc. Itís too dangerous to view brown bears so there are no Katmai bear tours past September.

Tina and Robert both caught salmon!
Thanks to Ingi, Brian did have birthdday sweets.
When fishing was slow there were always Bouvier puppies to play with. Bouviers are Flemish herding dogs with sweet dispositions. There were no shortage of puppies this year, 26 total born into 3 different litters. The babies were a little shy at their first photo shoot, but they quickly caught on. JoDonís favorite time was when they got tired of chasing each other and would attack the cameraman.

Itís now mid-August and we are awaiting daughter, Amanda, to arrive for another Alaska adventure. Our big event planned is a trip to the Arctic to see polar bears; Iíll let you know how that turns out in our next blog. By Labor Day we will start our slow journey to South Texas via Banff Park (Canada), Glacier Park (Montana), Yellowstone Park & Grand Tetons (Wyoming) and the five Utah national parks.

Hasta luego!
Brian and JoDon