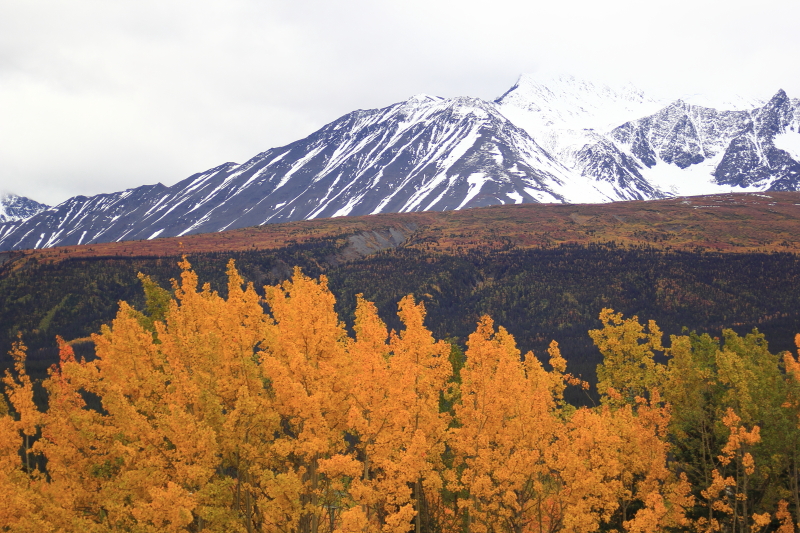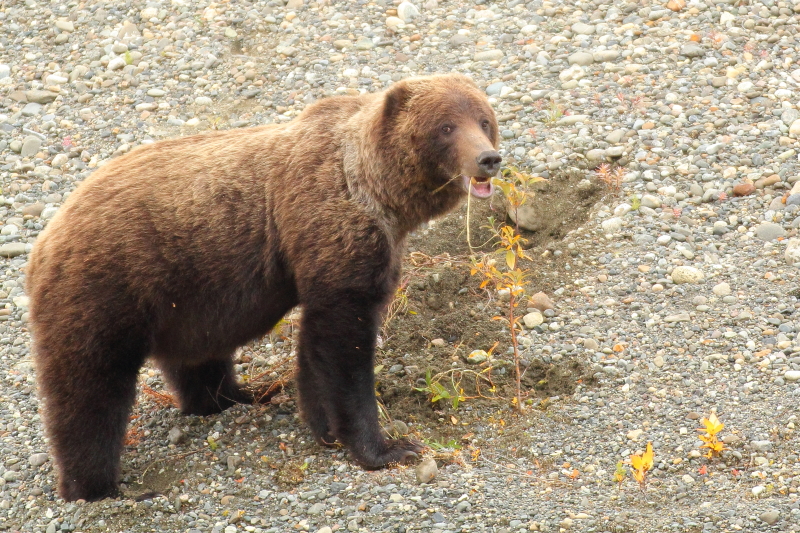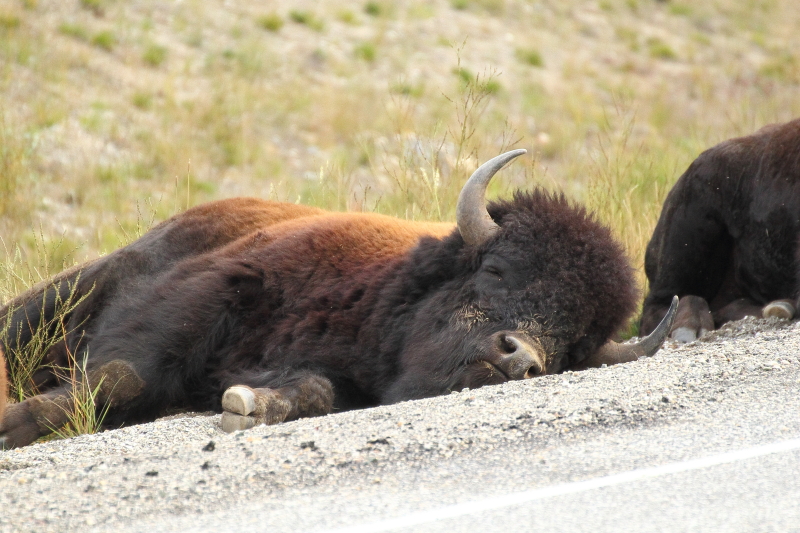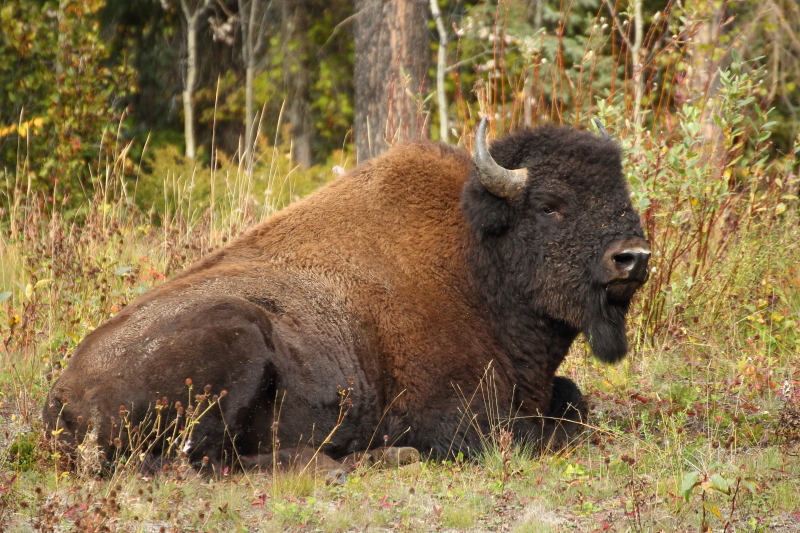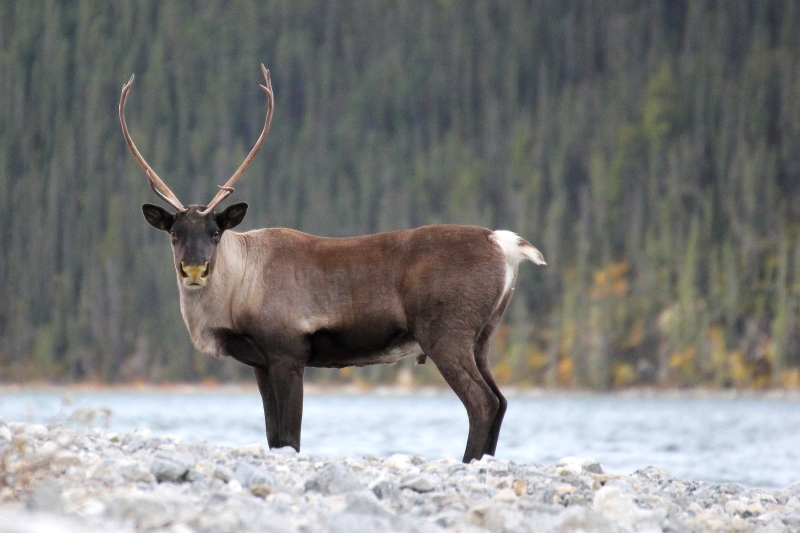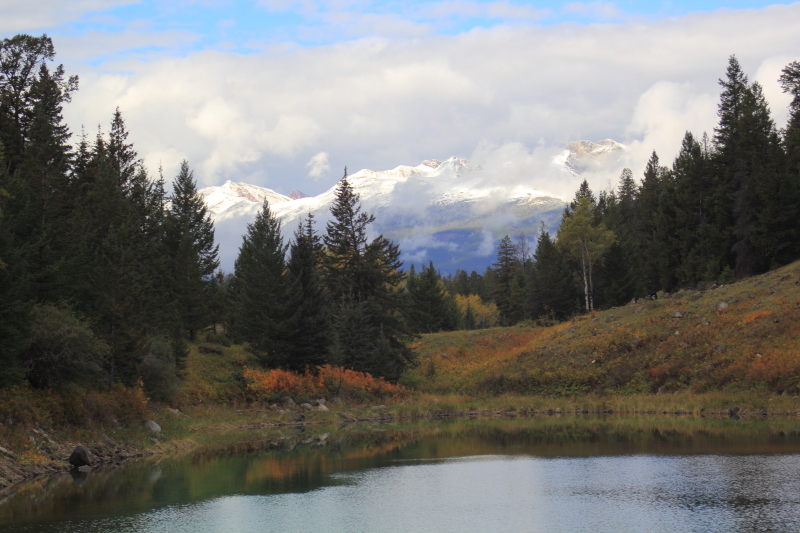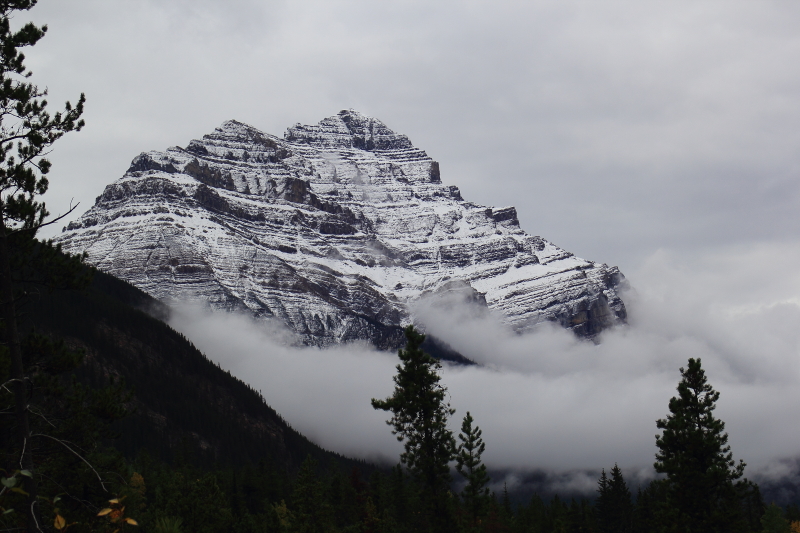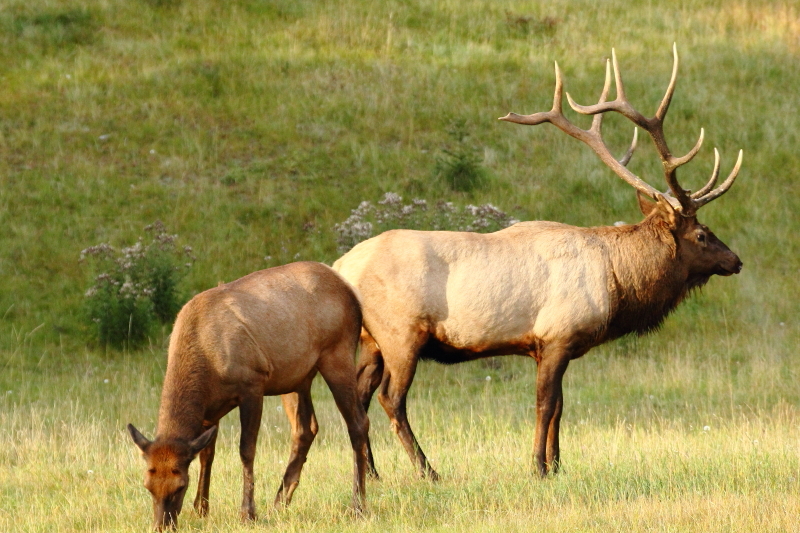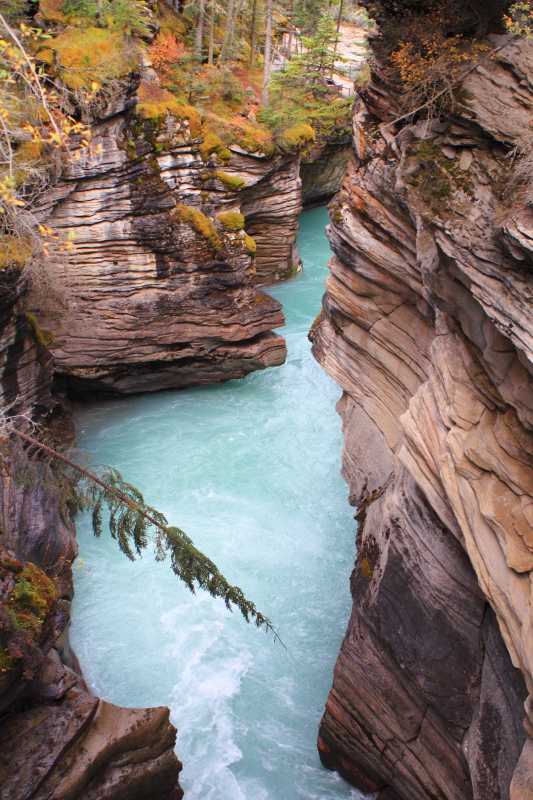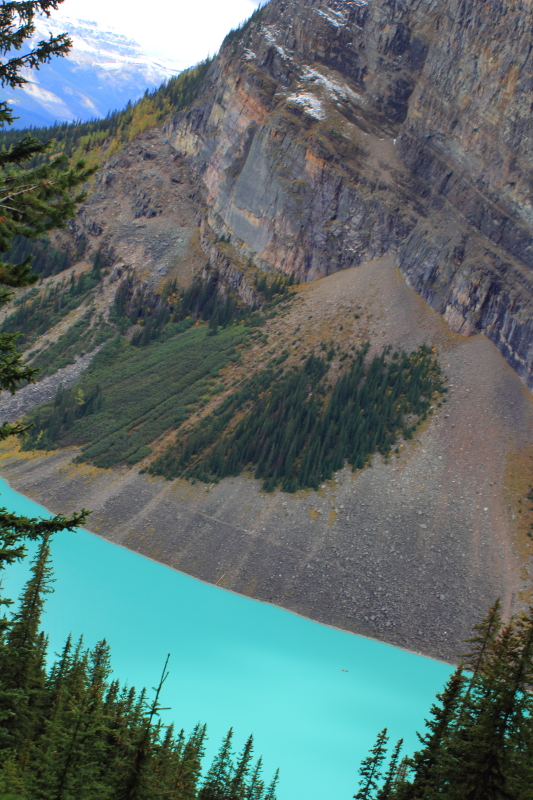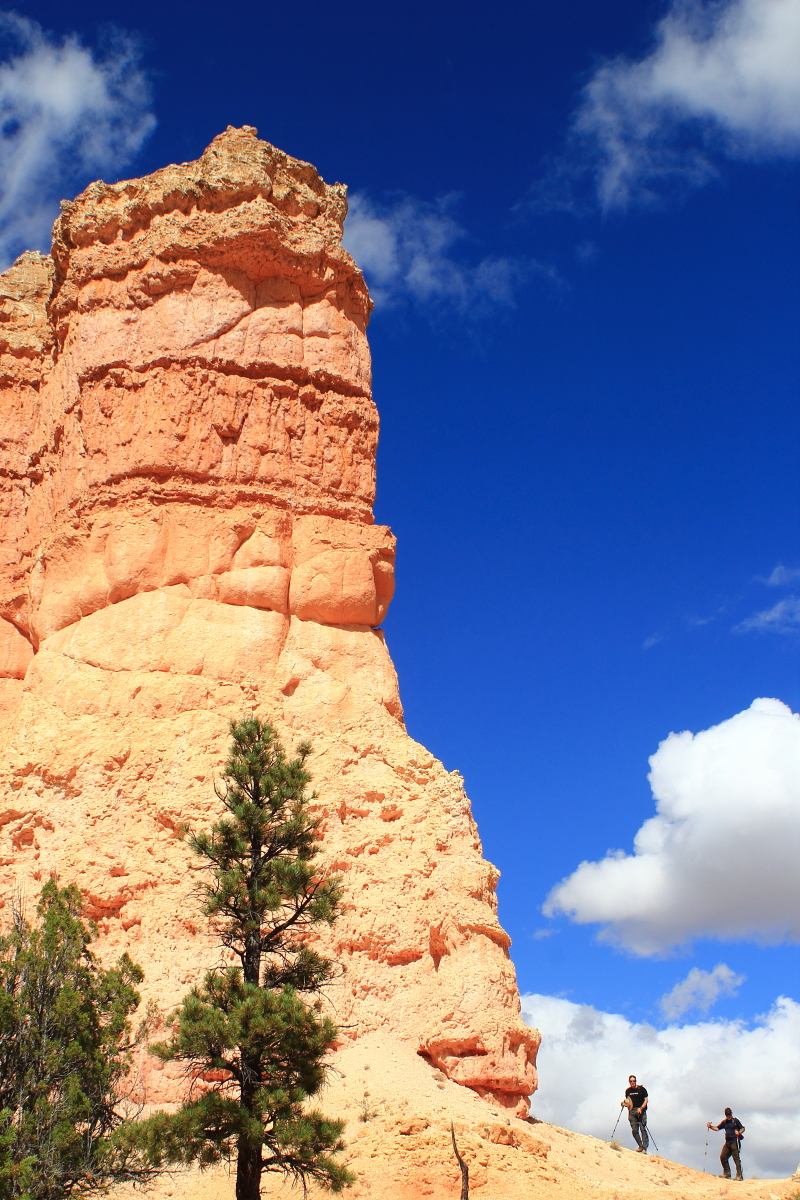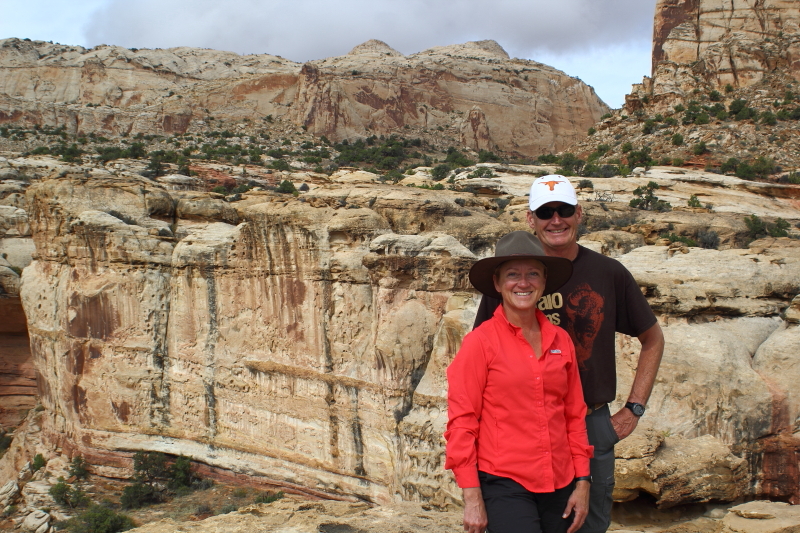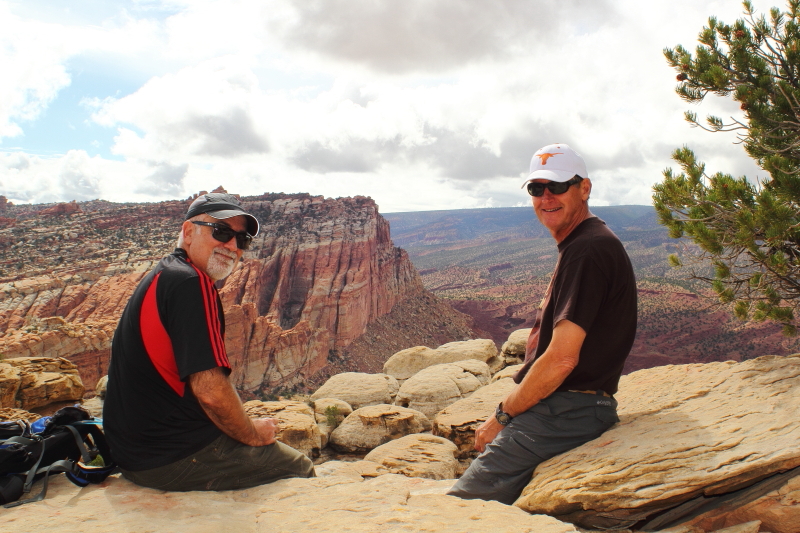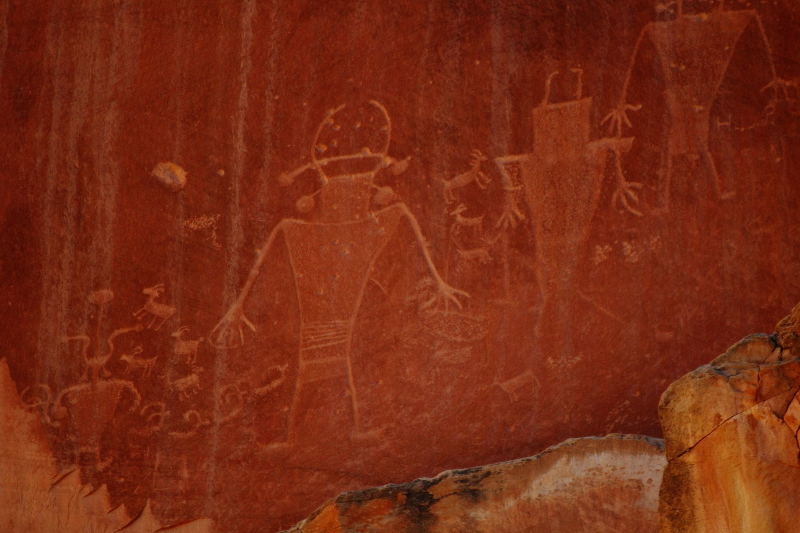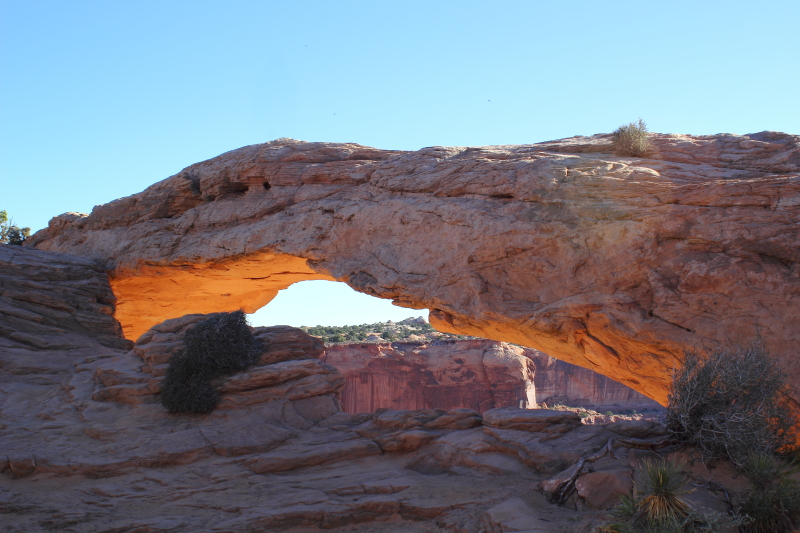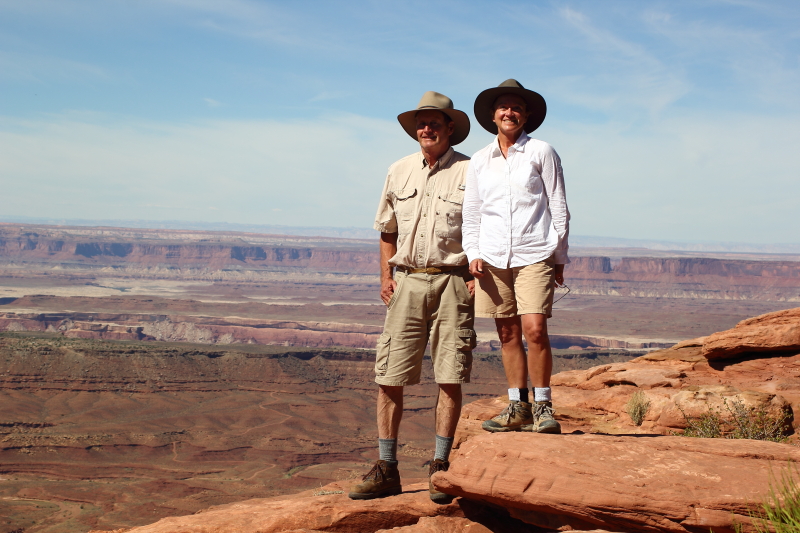 Journal 54, National Parks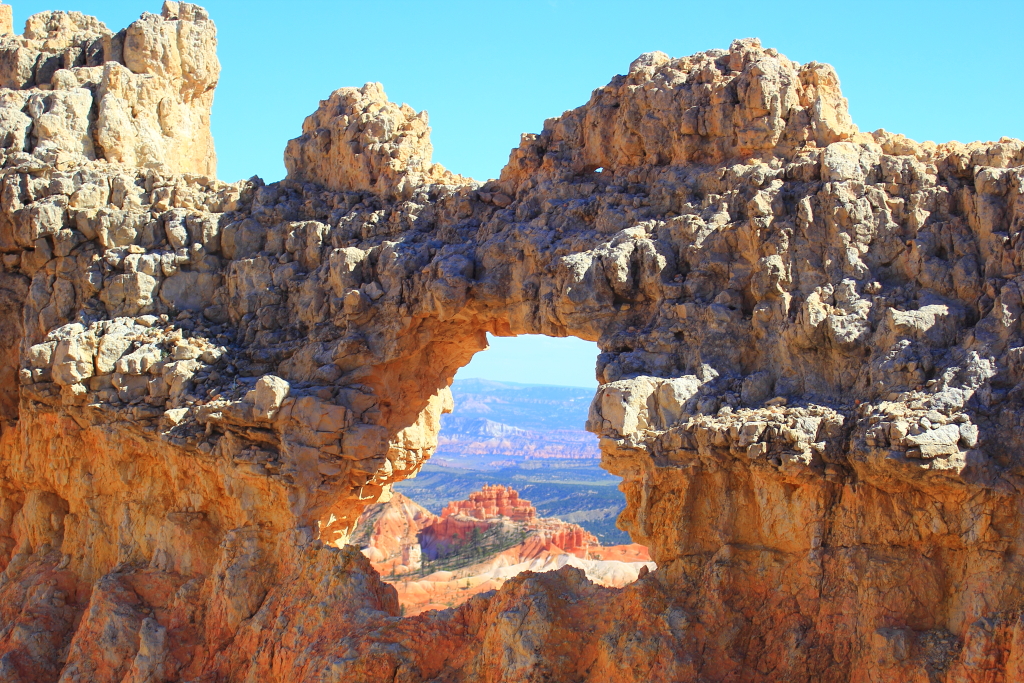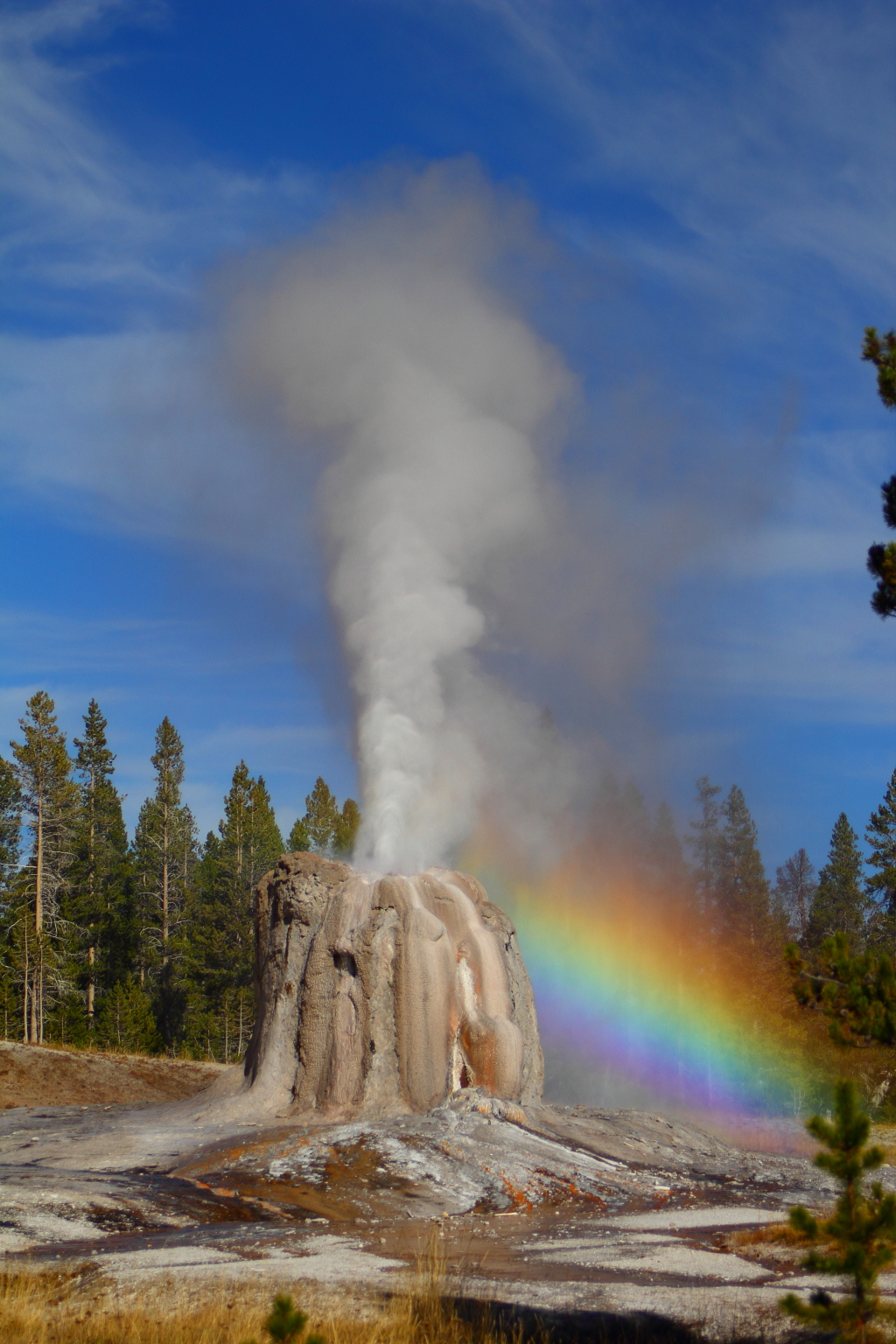 September - October, 2015
Our trip south from Alaska to Oklahoma was uneventful, and when pulling a trailer 3,500 miles, that's a real good thing. We would drive for a few days and then take a day off for some R&R. In Alaska and Canada the fall colors were at the peak and during the four weeks traveling south we saw various fall color stages. As much as we saw, one could never get tired of the awesome beauty of the mountains and its animals.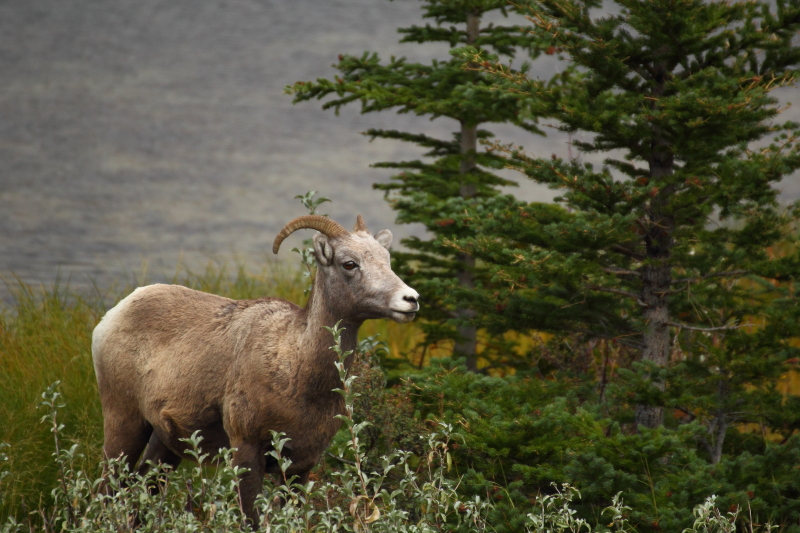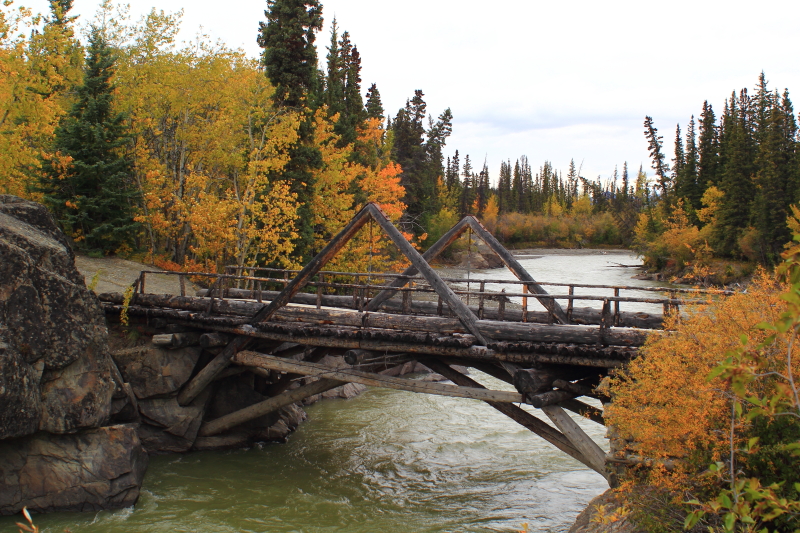 This year we followed the Alaska Highway south to Dawson Creek and were once again treated to an experience one can only liken to driving through a safari park. During our two weeks through Canada it was normal to pull off the road several times a day to photograph wildlife. We saw a couple of herds of bison and got a kick out of this guy that was just too tired to party!

After Dawson Creek we took a new route and headed south to pass through Jasper and Banff where we spent a few days hiking and enjoying the scenery. The main lodge at Lake Louise as WAY too busy for us, but once we got out on the hiking trails the crowds soon thinned and we really enjoyed the views. In the photo below you can see a kayaker on the lake as seen from the trail.

We made good use of our annual national park pass visiting the following US parks: Denali, Glacier, Yellowstone, Grand Teton, Bryce, Capitol Reef, Arches and Canyonlands. All the parks have their special attractions but Denali spoils all visitors in the lower 48. While in Yellowstone we hiked a couple of miles out to Lone Star Geyser and were treated to the site of it erupting all to ourselves.

Our highlight of the trip was visiting the string of national parks in southern Utah with good friend, Carlos. We began in Bryce Park and traveled our way east. Bryce is known for its hoodoos which are tall spires of rock, generally the top portions of rock are harder than the bottom portion creating unusual shapes. Hoodoos can be from 6 feet tall to 150 feet tall. Various minerals create many magnificent colors. The hiking trails were superb and the weather in early October was in the mid 60's. Nice!

From Bryce we traveled to Capitol Reef Park that included a 9,000' mountain peak. I never knew Utah had mountains so tall and we were grateful that our old Dodge truck got us up and down.

Capitol Reef got its name from a mountain that is dome shaped like the U.S. capitol building. Reef refers to a natural barrier; the steep mountain range prevented passage for early wagon settlers. The main campground at Capitol Reef is an old fruit orchard (peaches, apricots, pecans, cherries) that was settled by Mormons and you can pick the fruit off the trees. It is a lovely oasis in the middle of the desert. When we arrived the campground was full so we dry camped just outside the park in BLM (Bureau of Land Management) property. We really enjoyed the solitude and scenery of the BLM land.
We said our good-byes to Carlos and then headed to Arches and Canyonland Parks. Both parks are appropriately named: Arches has hundreds of arches and Canyonland is a plateau that juts out between the Colorado and Green Rivers. We were thankful not to be there in the summer with 100°F temperatures.
We really enjoyed our Utah parks tour but we also were ready to make it "home" to Oklahoma and Texas.

A few random thoughts and observations this fall:

While in a rural Alaskan library all of the signs were bilingual: English and Russian. What?

The same library had posted announcements, "When the outside temperature is below -40°F the library is closed." My thought, "Who wants to go to the library when its -40°F?"

In the same town we enjoyed an Uzbekistan traditional meal.

There were hunters seen everywhere starting with Alaska through Utah. I should have been a 4-wheel dealer.

In rural Alaska it is common to have no phone service. On local radio stations there are announcements at designated times such as, "Betty and Jim please contact David."
Religious radio stations and Bluegrass music dominates rural Alaskan radio.

A lady at a Whitehorse, Canada Wal-Mart told me they were undecided if they were headed north, south or east. I told her, "If you don't know where you're going any road will get you there." She didn't get it.

Road cattle guards in British Columbia are called "Texas gates".

In Alberta, Canada they have 100mph 'Chinook' winds. We were safely camped in a canyon with 50mph winds and it was difficult to hike at the top of the canyons with the gusty winds.

We tried the Canadian popular dish, putine. The dish is french fries topped with cheese curds and gravy. Let's just say that it was a once in a lifetime experience.

Many of the rural Montana highways are open range; there are no cattle fences.

It is hard to shake off the sadness seen in the eyes of native cultures. From the Aborigines of Australia, to First Nations people of Alaska, Canada and New Mexico, they all have in common is they walk around (roam) within their communities with a lost look in their faces and without any apparent destination. Sad!

Until the next blog, cheers!
Brian and JoDon