Uruguay, Argentina and Chile

March 26 - May 14, 2017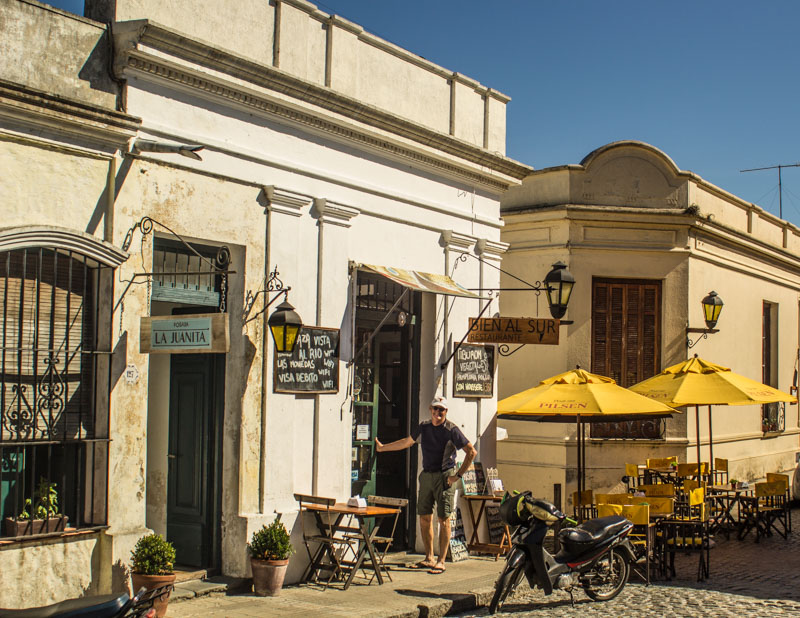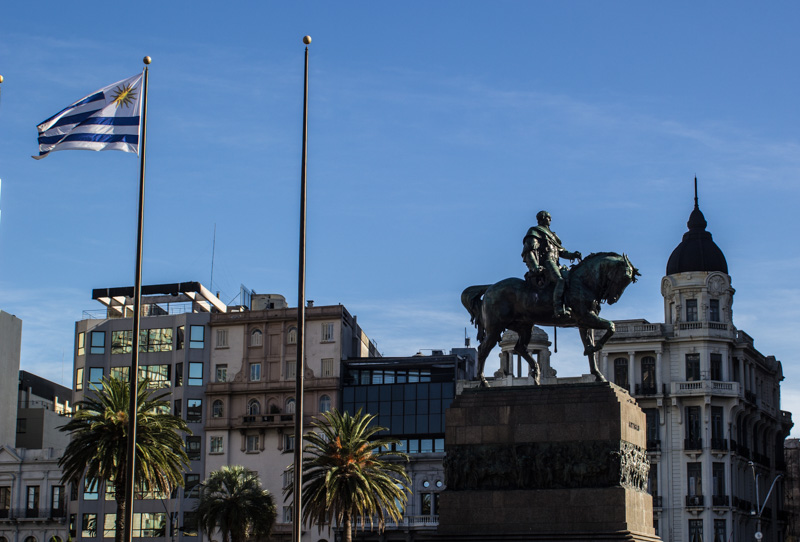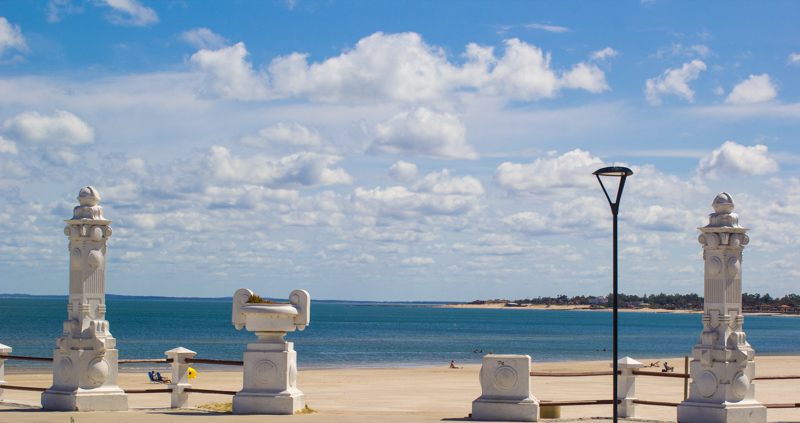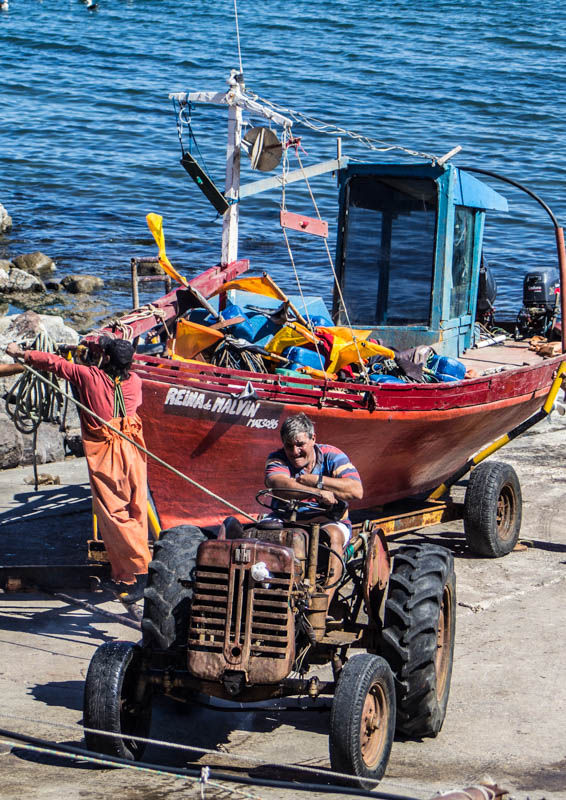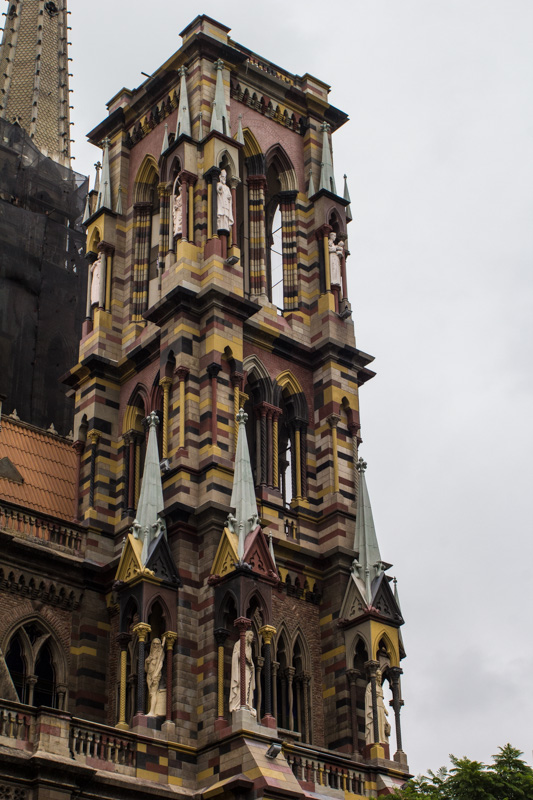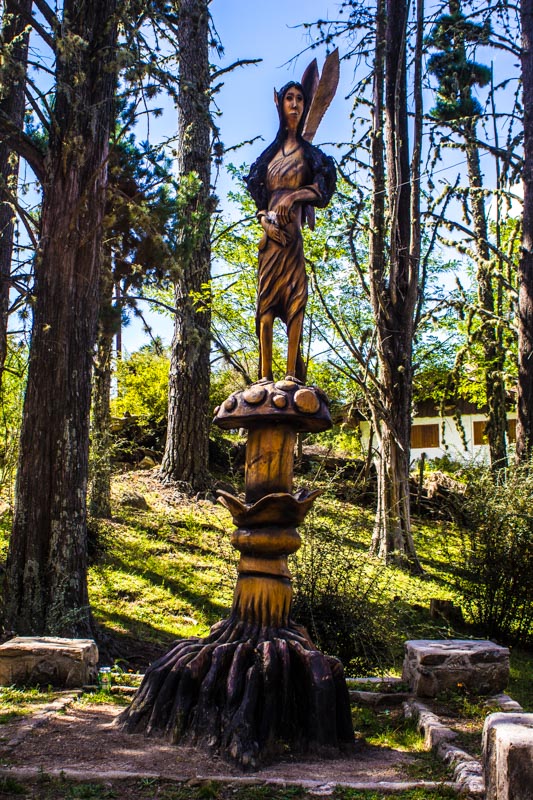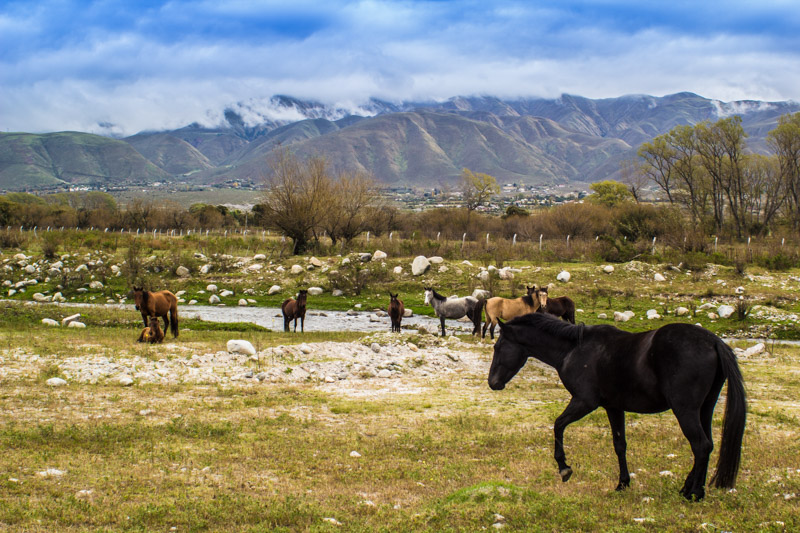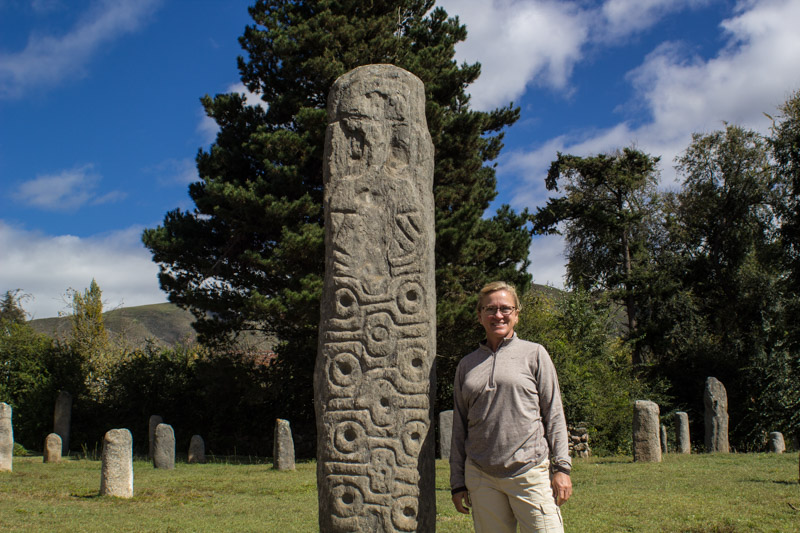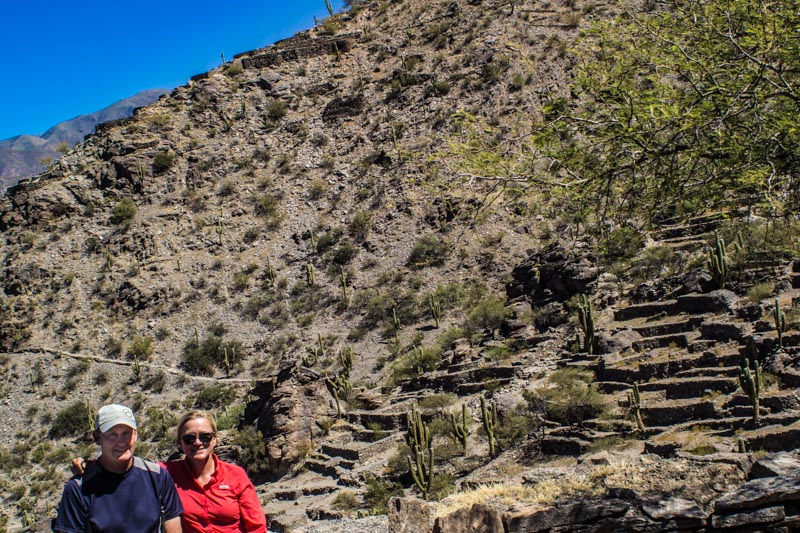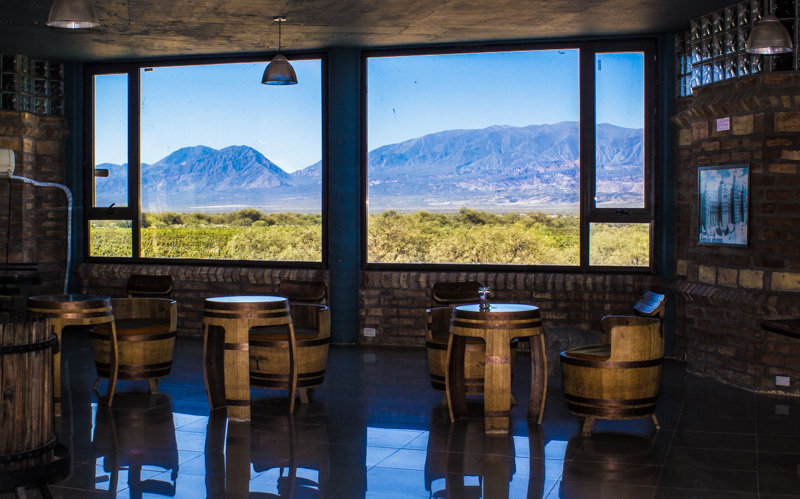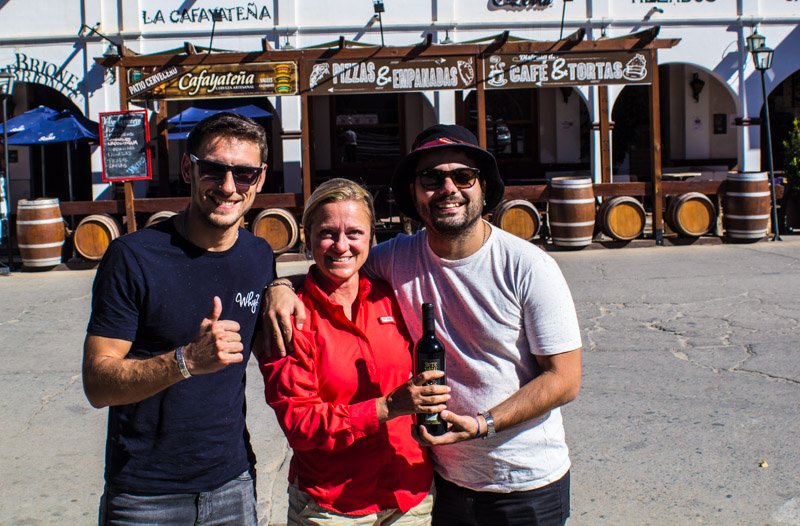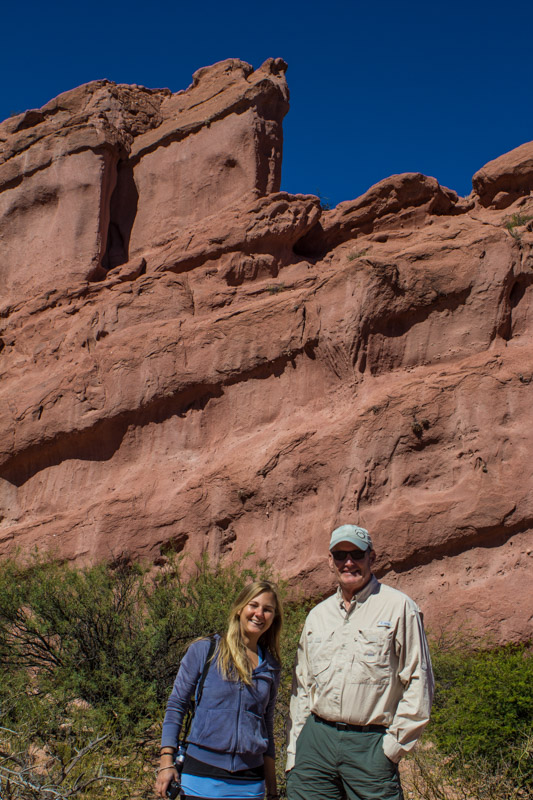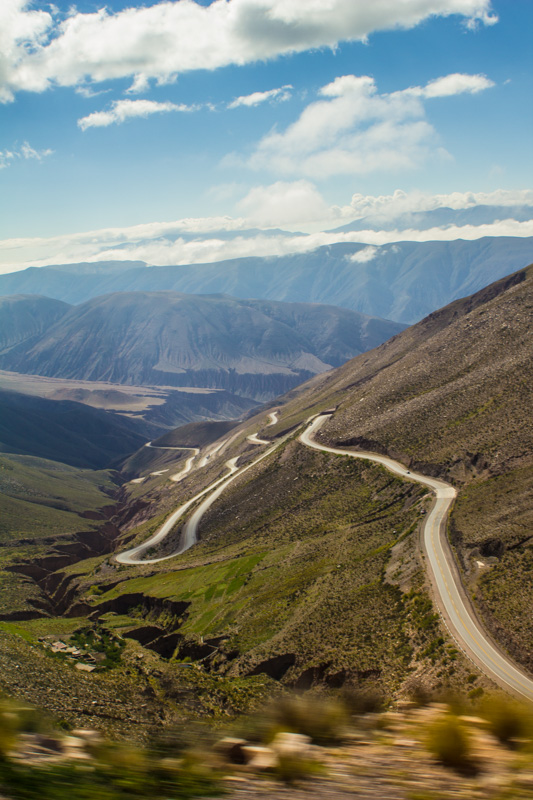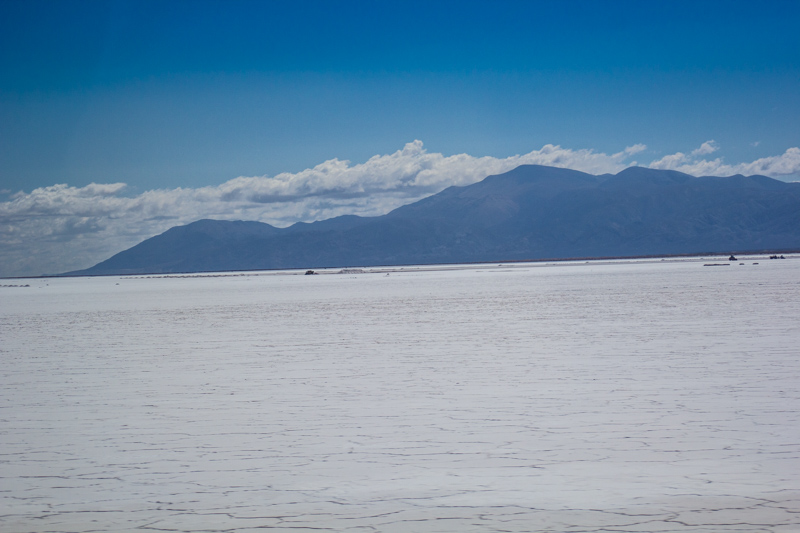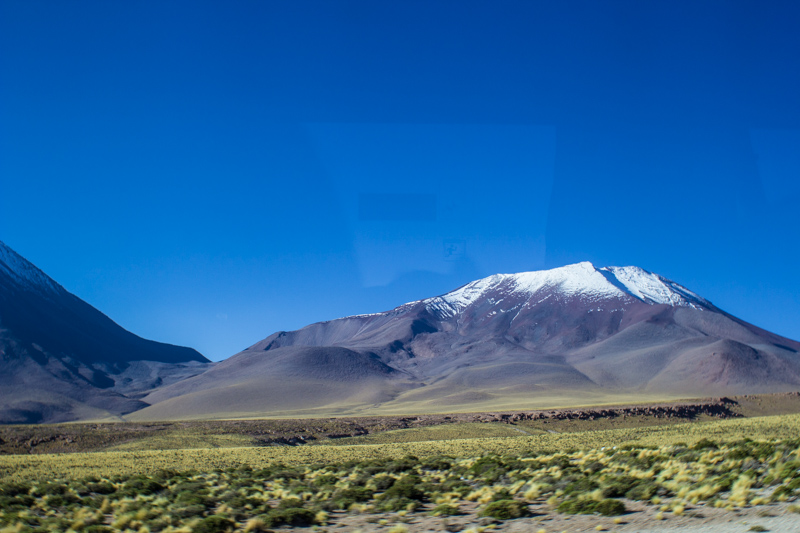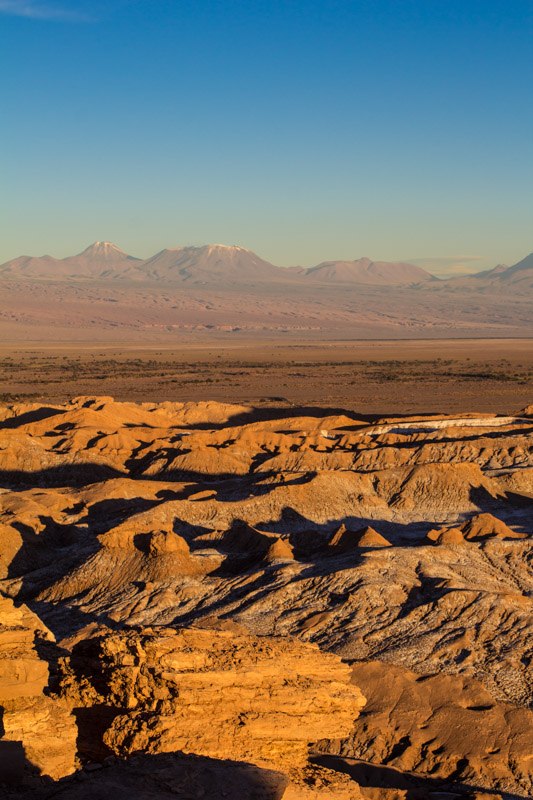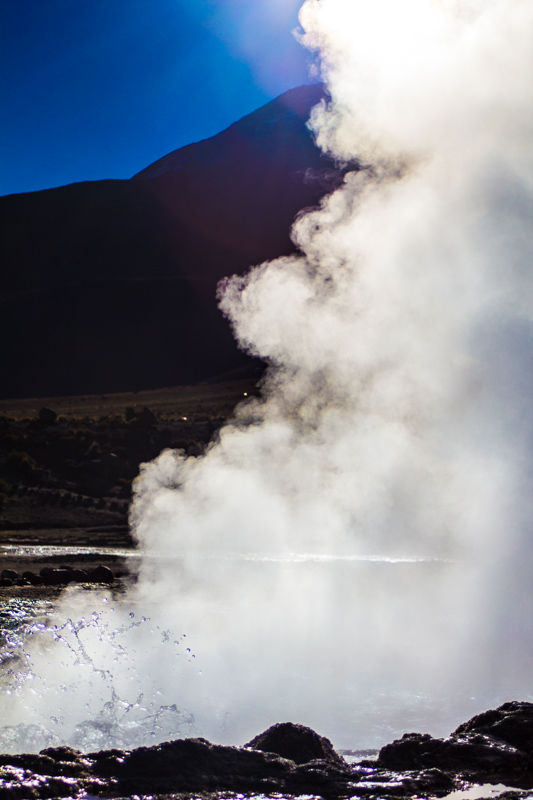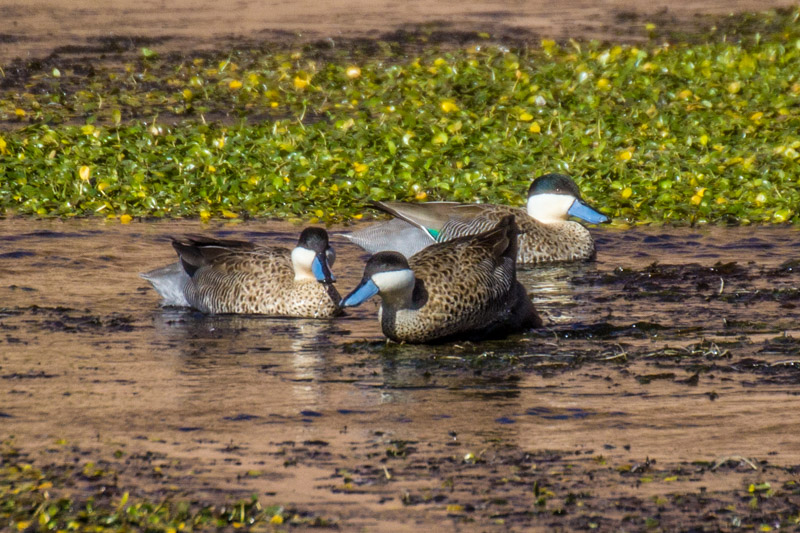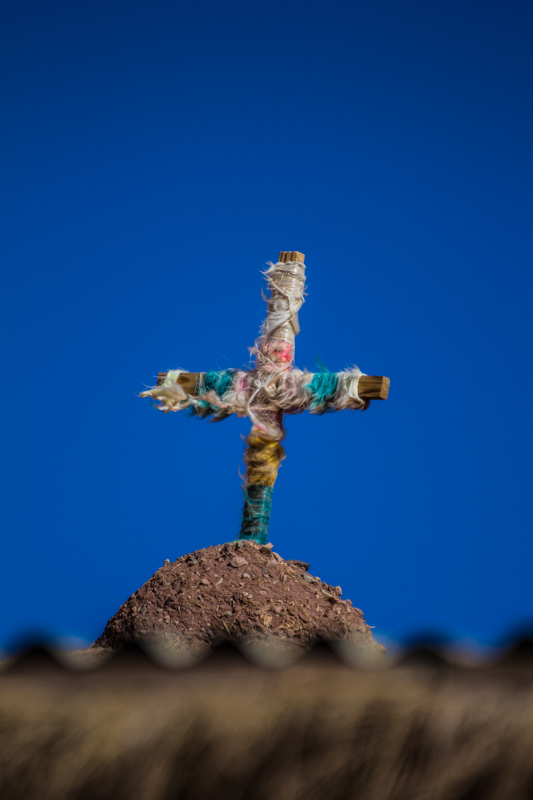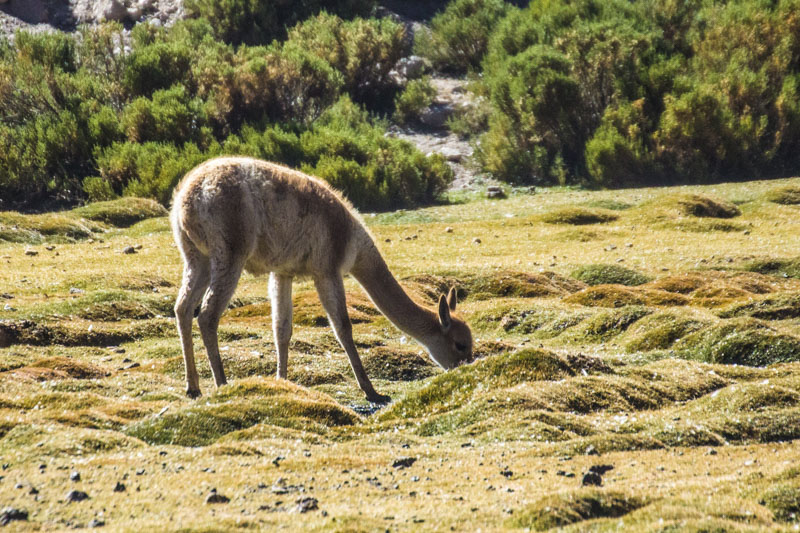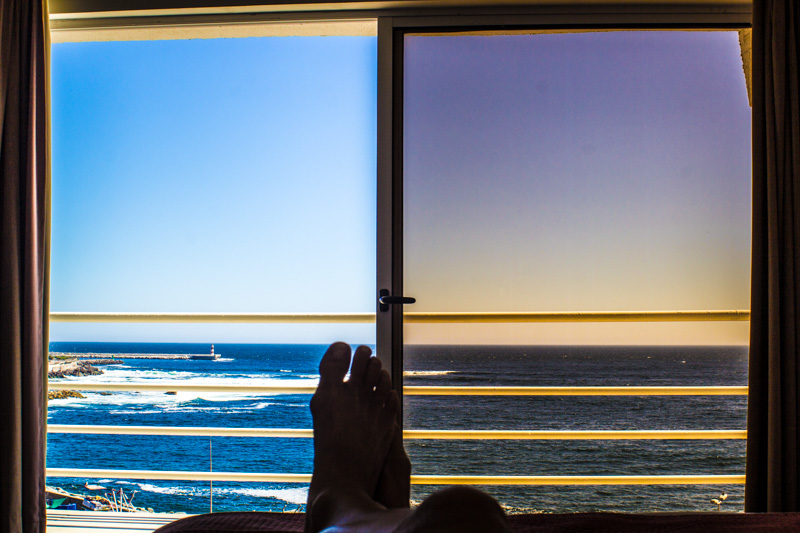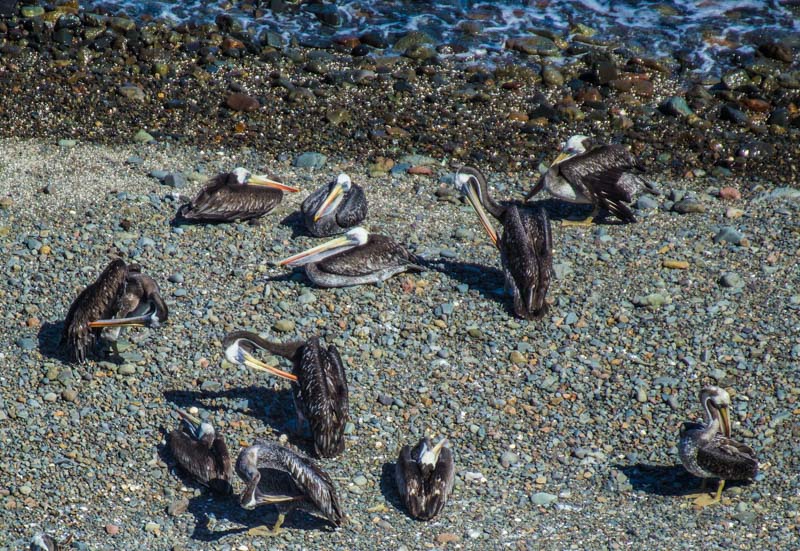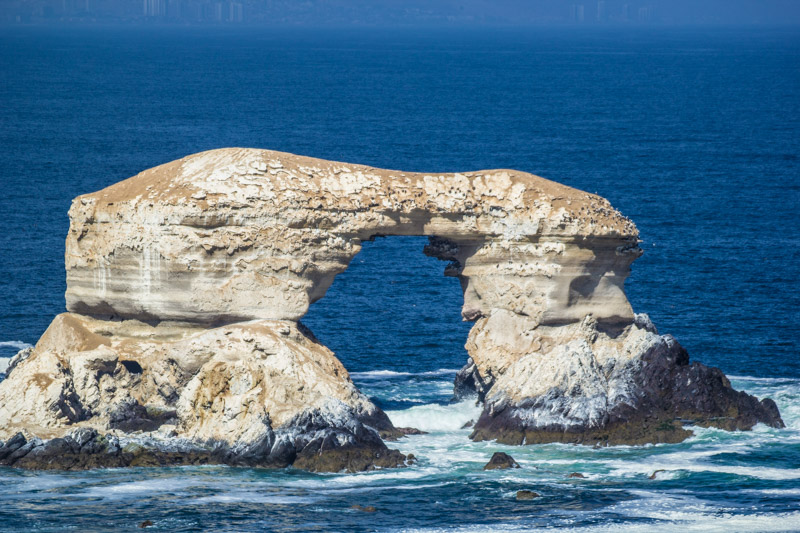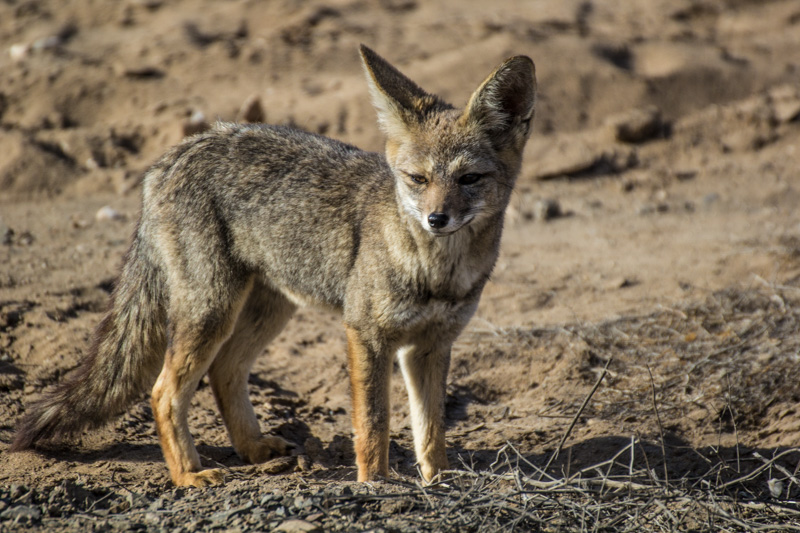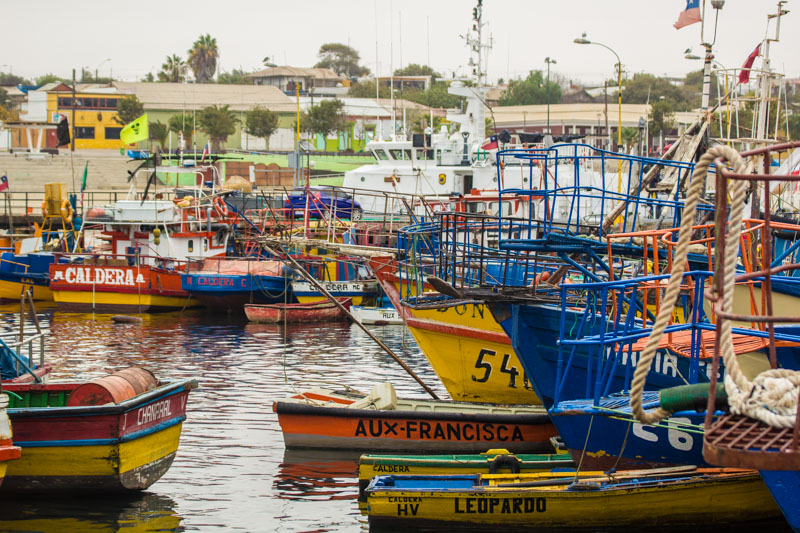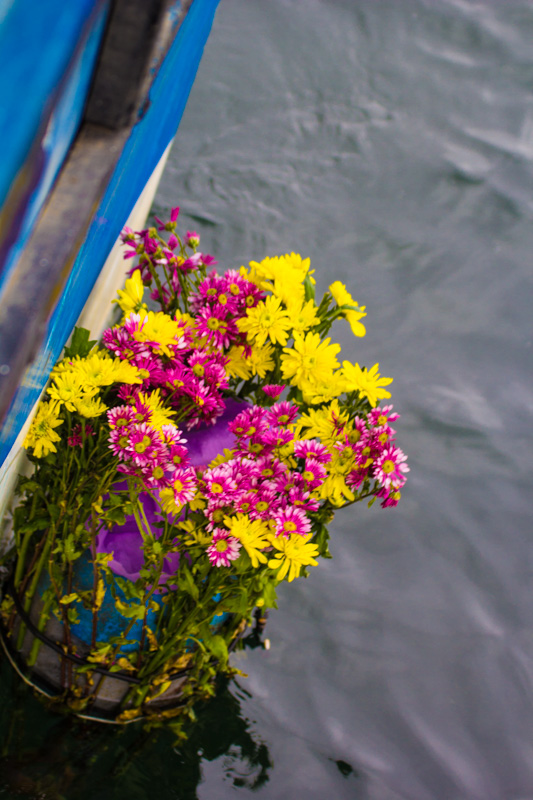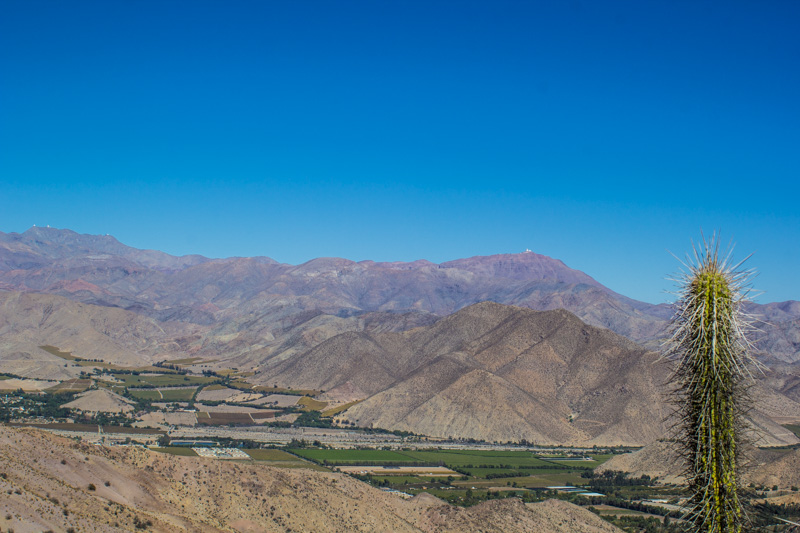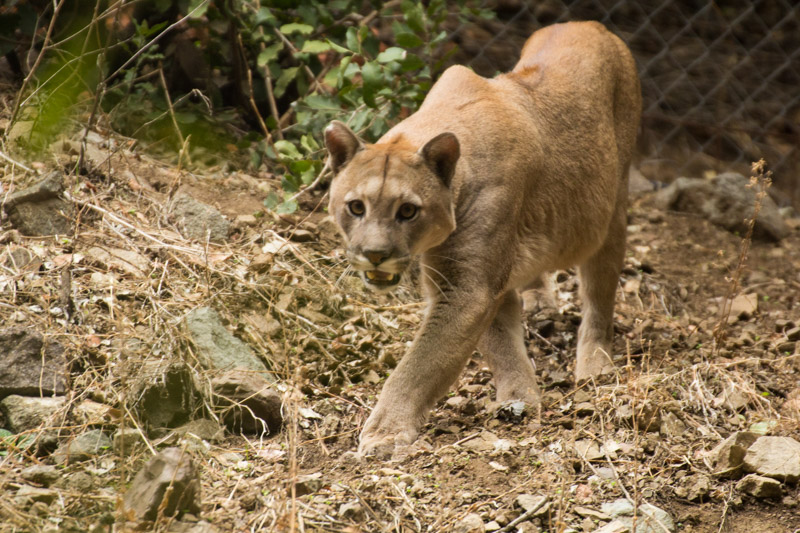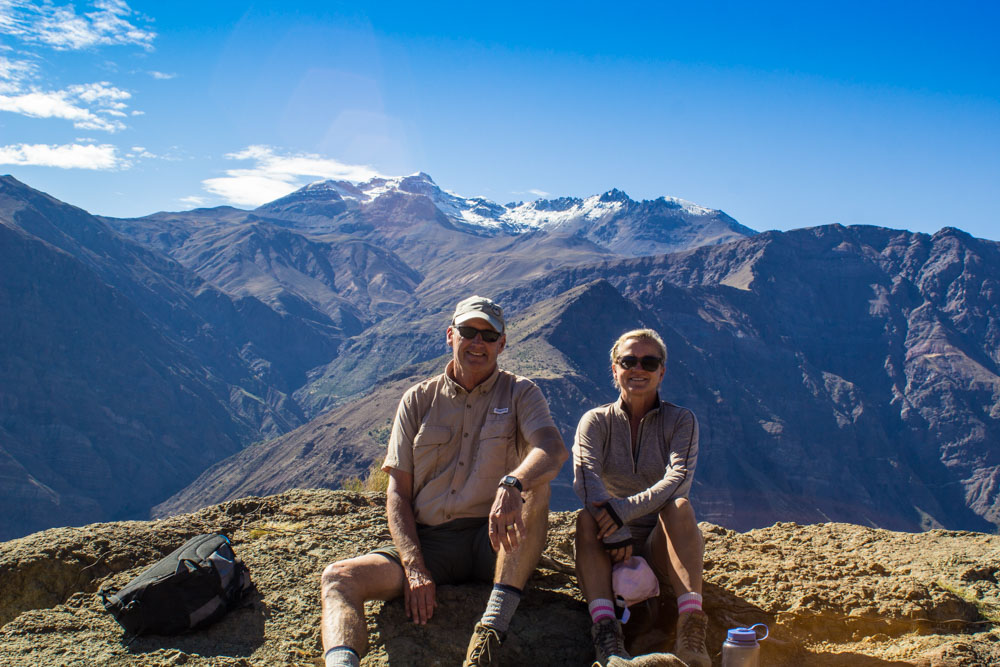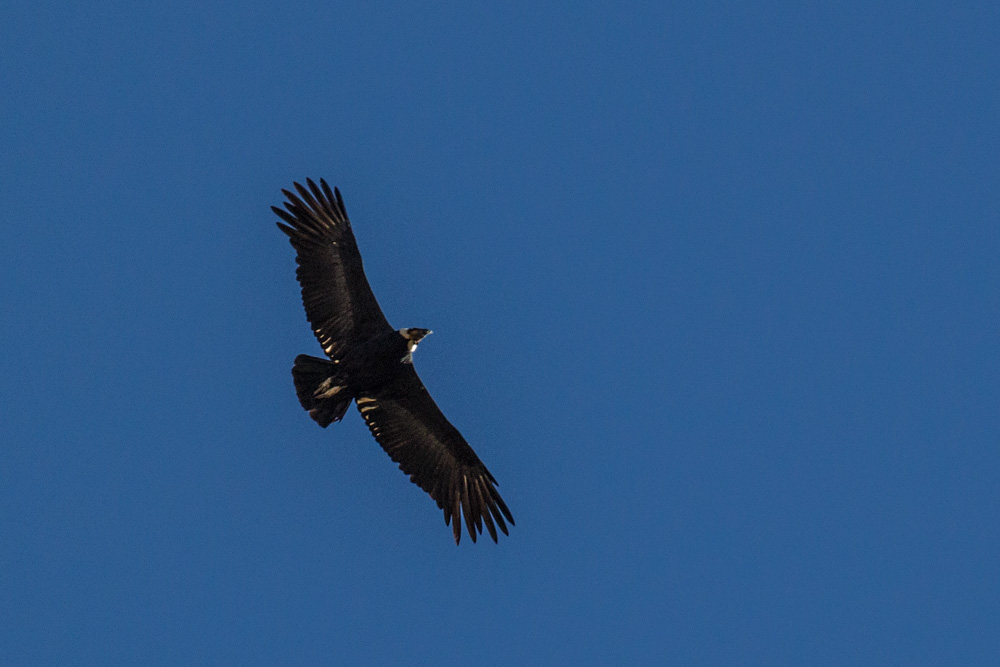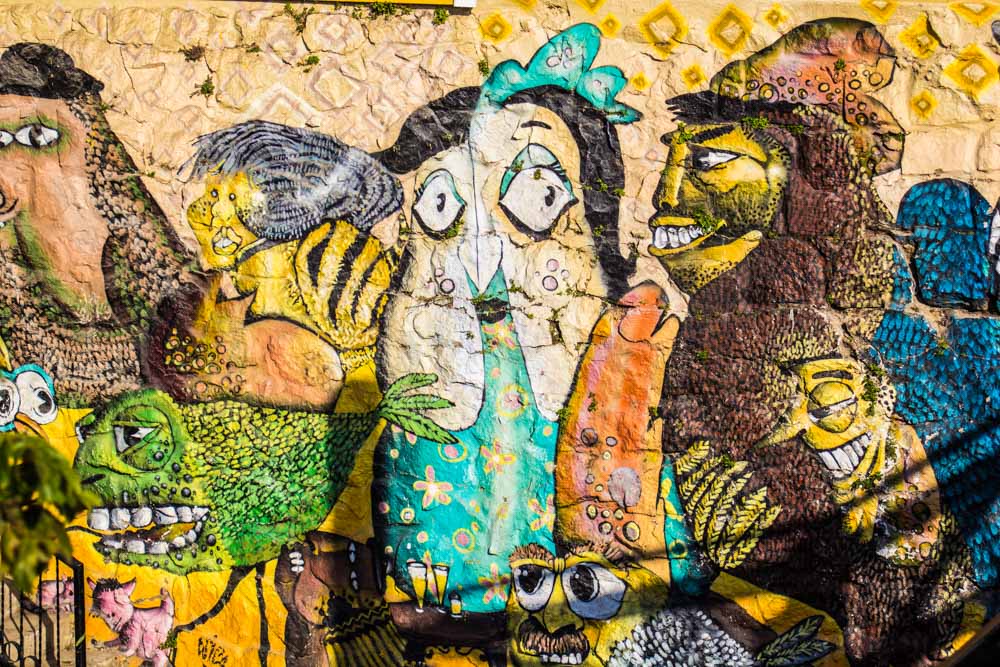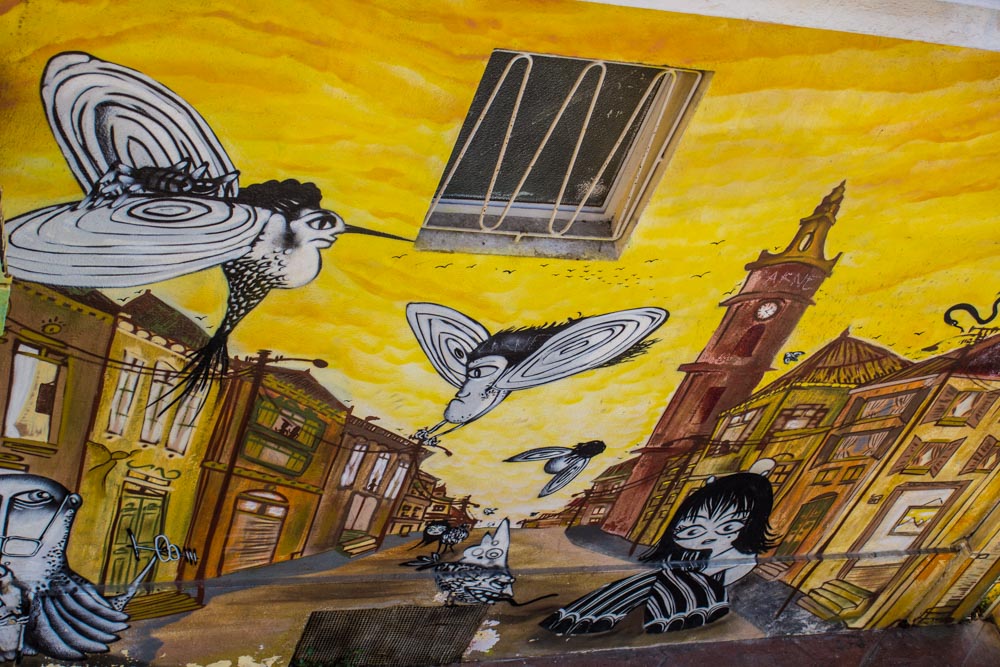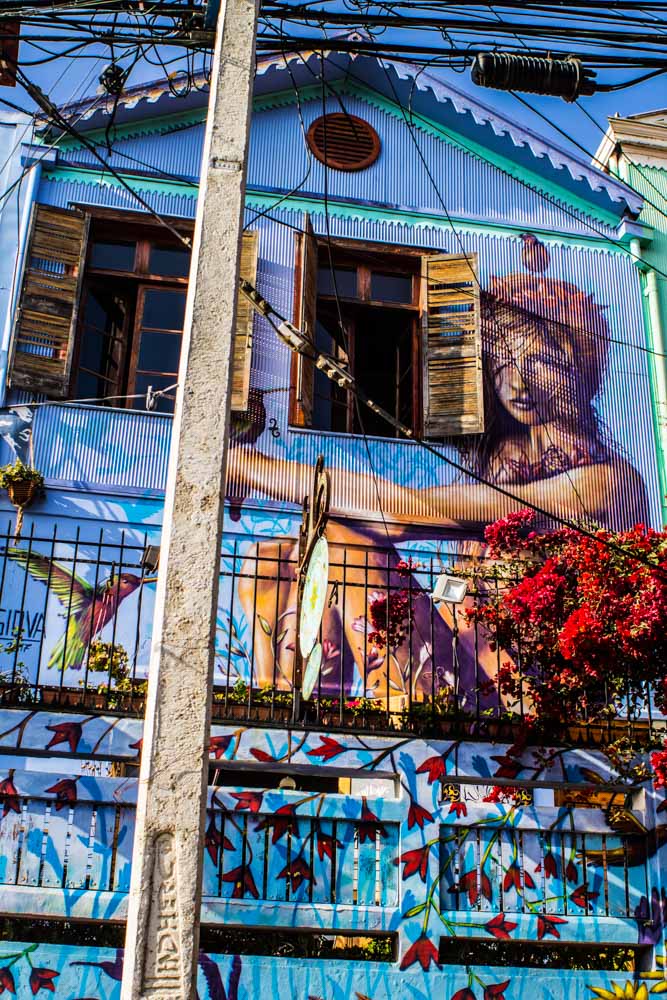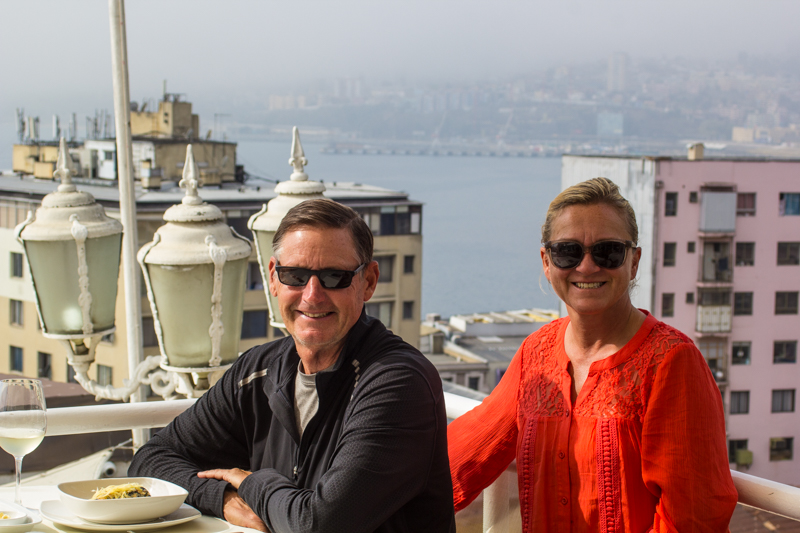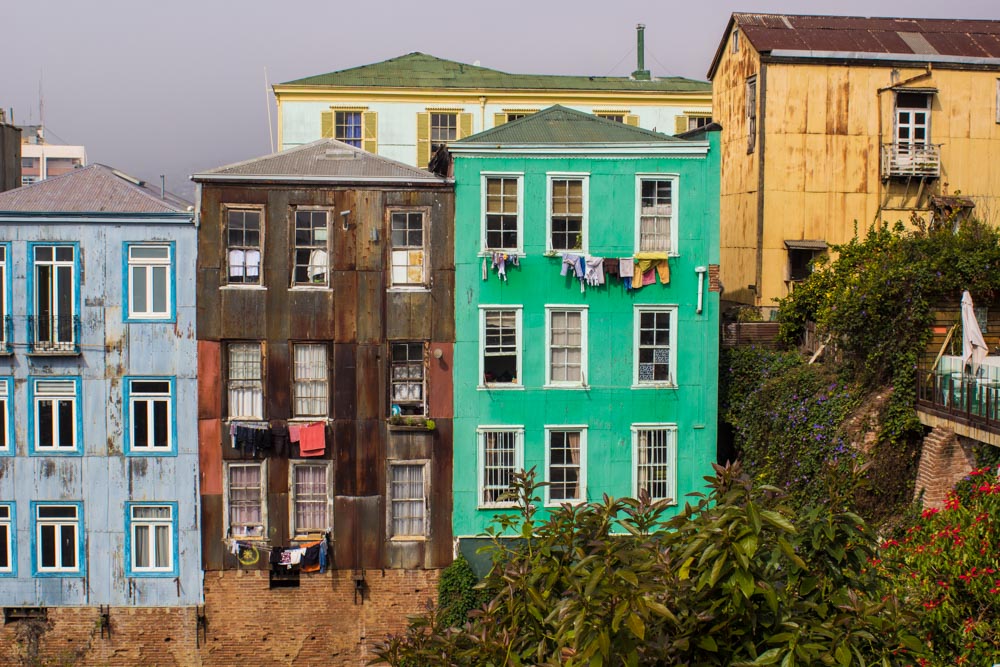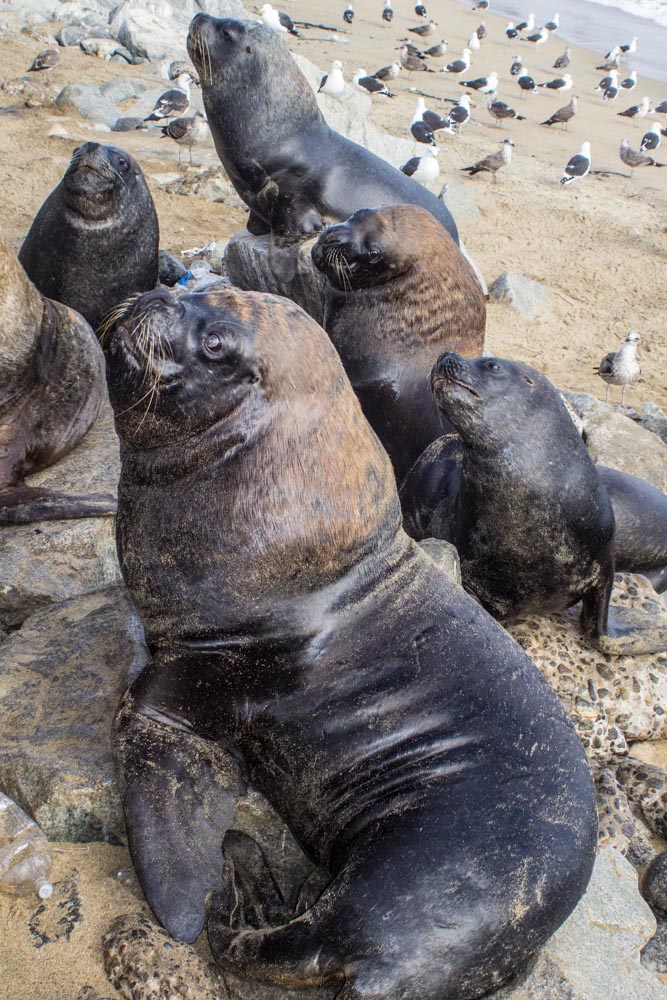 After spending a grand time with family it was time to move on to the small South American country, Uruguay (OOH-roo-why). We hopped on a ferry from Buenos Aires (BA) crossing the Rio Plata to the quaint city of Colonia del Sacramento, Uruguay, about a 1 ½ hour boat ride.

Colonia is an historical town known for its tourism due to its close proximity to BA. When Porteños (residents of BA) want to get away from the city their closest escape is Colonia so we did the same. We spent two glorious nights at Colonia roaming the cobblestone streets and a few bars for some solid relaxation.
100% relaxed and unstressed we took a bus to Montevideo, Uruguay's capital principal city. The name Uruguay is thought to be from an Indian word, 'river of birds'. Uruguay's official name is "Oriental Republic of Uruguay" but that is a mouthful. Oriental meaning to the east of Argentina. One theory is the name Montevideo is an acronym: Monte (mountain) VI (Roman numeral #6, for its six mountains) DEO (de Este oriental, of the east).

Montevideo is known as a much smaller version of BA. We agree that it has much of the charm and architecture of Argentina. It's really nice city with historical architecture and we were glad to have visited.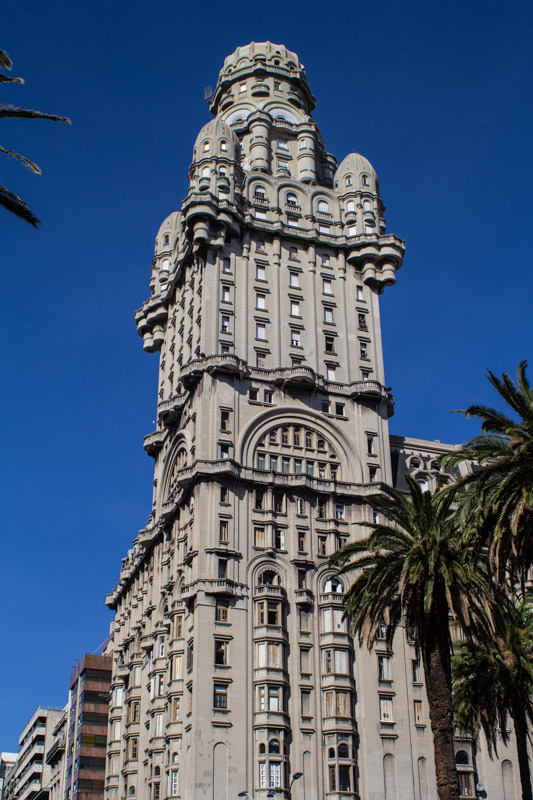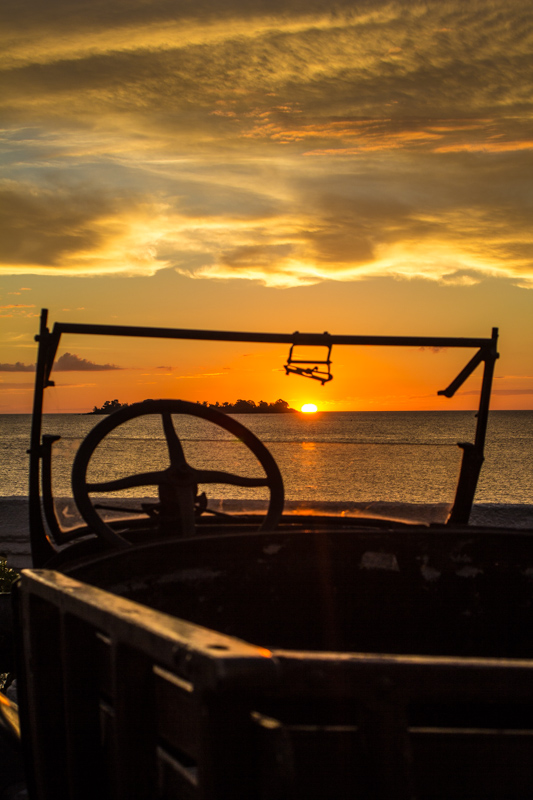 A few things about Uruguay: Its one of the more expensive countries in S. America and the least corrupt. Uruguayans lead the world in beef consumption, about 110 lbs/person. They are also the #2 consumers of scotch whiskey/person in the world. 95% of Uruguay's electricity is generated by renewables; hydroelectric and wind farms. Marijuana is legal for resident's use (but not for foreigners) and gay marriages are also legal, quite an exception to Latin America.

I have mentioned a local drink, mate, while in Chile and Argentina. In Uruguay it's a strange addiction to watch men (and some women) spend their lives carrying a mug of mate with a thermos of hot water in the crook of their arm for a refill. This is seen on the streets, offices, buses, etc. They don't go anywhere without their mug and thermos bottle. They say mate is a natural energy boost that promotes weight loss but we never saw any evidence to prove that theory.
From the big city atmosphere of Montevideo we traveled the furthest east of this trip to the coastal town, Piriapolis, with its wide and gorgeous beaches. We liked it there enough to spend an extra unplanned night. In the summer, January and February, the beaches are packed with people but we had the beach almost to ourselves. We enjoyed seafood and watching the local fishing crews bring in their catches.
After our mini vacation to Uruguay we were back on the road to NW Argentina and N Chile, a very long distance that was made easier by our discovery of upgraded buses that have seats that are more comfortable than 1st class airline seats (but not the other perks). Great for an overnight travel, like BA to Córdoba, Argentina.

We discovered that Córdoba, Argentina is the last city that looks and feels European. Beyond Córdoba to the north you definitely think you're in S. America with the indigenous influences. We also discovered the further north you travel in Argentina and Chile you will see fewer teeth/person.

Córdoba has some very beautiful cathedrals that incorporate different colored stones from the surrounding countryside. Quite unique and spectacular!
From Córdoba we took a few short detours to some small villages in the mountains that were founded by Germans in the 1930's. The most famous is the town, Villa General Belgrano. This town hosted a large contingent of sailors from the scuttled Nazi warship, Graf Spree, many who never returned to Germany. German is no longer spoken in Belgrano but its food and architecture continues with its German beginnings. A new feature is bizarre wood carvings made from dead trees throughout the towns of Belgrano and Cumbrecito. What creativity!
To read more about the sinking of the Graf Spree outside of Montevideo and Hitler's infuriation:
<https://en.wikipedia.org/wiki/German_cruiser_Admiral_Graf_Spee>
Another local tourist attraction in this region is the collection of menhirs located in El Mollar, Argentina. These phallic monoliths, some of them bearing still visible carvings, were shaped by the indigenous people of the Tafí culture. These menhirs, according to archaeologists, could have been used as astronomical measuring instruments, solar clocks, or as a symbol of some social or religious hierarchy.
We visited the archeological site of Quilmes, further NW in Argentina. The Quilmes people were an indigenous tribe of the settled in northwestern Argentina. They fiercely resisted the Inca invasions of the 15th century, and continued to resist the Spaniards for 130 years, until being defeated in 1667. This village was so advanced they had irrigation water from dams built in the mountains many miles away.
A funny thing happened to us when walking from the ruins back to the main highway to catch a bus to Cafayate. Two guys in a car that we had met earlier on the trail, asked if we wanted a ride. They told us in Spanish, "If you want to go with us to Cafayate, then you must visit a winery with us. Do you think that would be all right?" Umh… "OK, just this once", and proceeded to have a thoroughly enjoyable afternoon with these jokers (who were brothers) and listening to their views of Argentina and the world. Fun day!

The following day we decided to rent a car to see the surrounding Quebrada de Cafayate. When leaving Cafayate we stopped for a female hitchhiker, a Swiss, traveling on her own throughout South America. She was traveling to Salta (we were not) but we told her that we would help her get down the road. By noon we stumbled upon our friends, the brothers, and they gave a lift to Salta for our hitchhiker. Everyone was happy!
A few days later we made the slow bus trip over the Andes (again). As a sailor, the trip was fast. As a car owner, the trip was excruciatingly slow, but we made it over the mountains (~14,000' elevation) to San Pedro de Atacama (our 8th time passing through Argentine Immigration/Customs. While creeping over the mountains JoDon got some photos of salt flats, some of the largest in the world.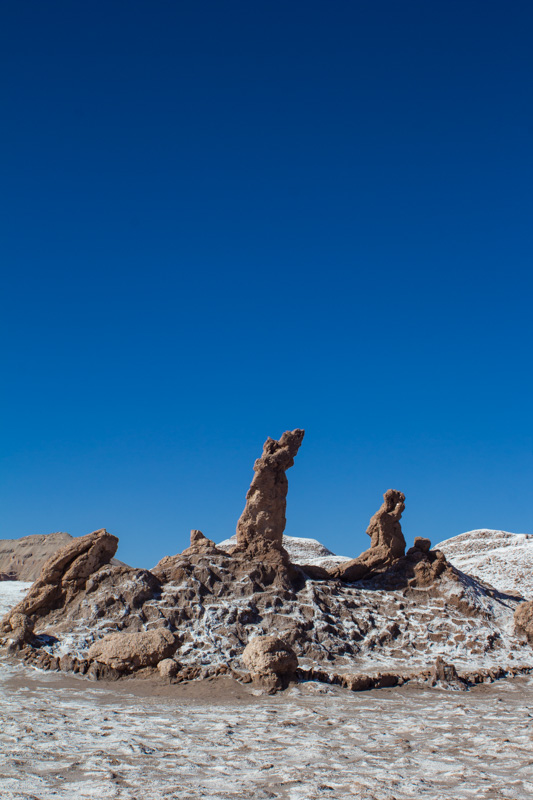 The Atacama Desert is the driest non polar desert in the world. Most areas receive less than 1" of rain/year but the driest areas have never received precipitation. Not hard to believe that San Pedro de Atacama is a windy dust bowl. Europeans find these conditions fascinating but if you're from Texas or Oklahoma it is not. The outlying terrain and geysers are very interesting but, in our opinion, there were too many tourists (not including us!). We departed for a geyser tour at 5am and arrived at sunrise at 18,000' elevation and 20°F. It was cold, but quite a sight! Although a desert, there were high mountain wetlands with some amazing wildlife. But, 99.9% of Atacama is only rock, there is not a blade of grass or a weed for hundreds of miles. Just rock.
After 3 weeks of desert and dry highlands we were ready to return to the foggy Pacific Ocean. We arrived at 10:30pm to Antofagasta, Chile, the second largest Chilean city (who knew?). This city is the capital of Chile's mining district which draws high paying mining jobs from across the nation. Like roughnecks of TX/OK, these guys endure extreme harsh working & living conditions for a great paycheck.

Mining, like oil exploration, is very controversial. One the one hand, Chile needs exports and good paying jobs are very scarce. On the other hand, almost all the water in Chile is privately owned and in the Atacama Desert the mines own the water. Some communities have no water while the mines use tremendous amounts of water to process the minerals. Also, mining requires extremely toxic acids to process minerals. It's not unusual to see 250,000 gallon tanks of sulfuric acid dotted throughout. In the old days toxic effluents were dumped into the ocean. Today, the toxic effluents are dumped into the ocean, they are non-potable, but not lethal. Also, we saw one mineral processing plant that built a 150 gallon/hour desalination facility to make fresh water from seawater. On Sunday morning TV there is the "Miners Report" similar to U.S. farm report shows that discuss the price of copper, new technology and of course, Donald Trump. Most minerals extracted in Chile go to China except copper which is shipped to the U.S.

We checked into our Antofagasta hotel and the next morning (a weekday) we went for a walk in a completely deserted city. What's going on? Turns out it was "Census Day" and everyone in Chile stays home to be counted. Nothing was open: stores, restaurants, banks, etc., other than a few hotel restaurants. Weird walking around in a vacant city, so we stayed an extra day enjoying our ocean view hotel.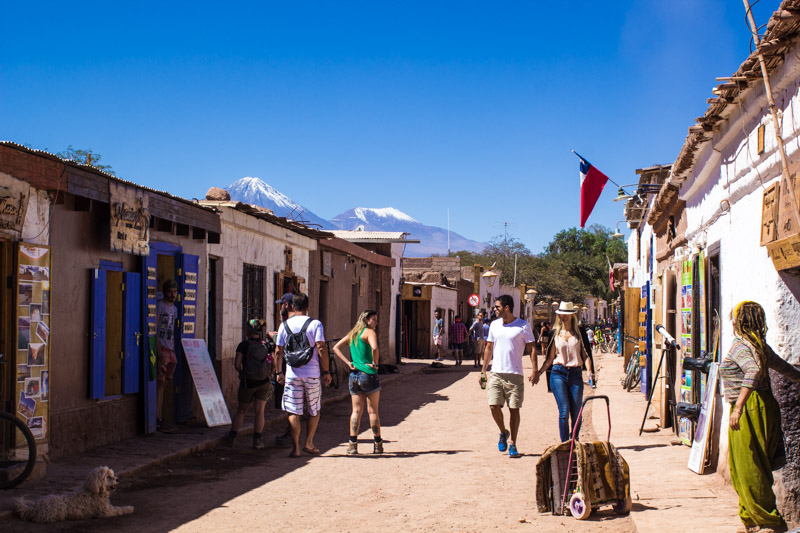 After several tranquil days in Antofagasta we moved to the National Park of Caleta Pan de Azucar where we meet this cute fox on a hike. Then on to another Pacific township, Caldera. We took a bay tour that included a flower tribute to Chilean Navy members that perished in the 'Pacific War' between Chile and Peru. All along the Chilean coast the Pacific Ocean and its coastline was magnificent. We're sure you could buy a Pacific home for pennies compared to a California coastal estate.
After a few weeks along the Pacific coast it was time to 'head to the hills' and do some serious hiking in the Elqui Valley, famous for its clear skies. On almost every mountaintop there was an astronomy observatory. It's rare to see an observatory much less to see four at one location! But the clear skies and low humidity make the Elqui Valley perfect astronomical viewing (and we did with a local guide). We also rented some bicycles and toured the valley with a Spaniard whom we met at a pisco distillery.

Pisco is a brandy made from muscatel grapes and pisco sour is the national drink of Chile. The Elqui Valley was quite a magnificent sight with vineyards, pomegranate (100% exported to the US), Halo oranges (mandarins), avocadoes, walnuts, pears and other fruits. For us, it was a monumental farming success to grow such crops in such an arid climate (the water comes from Andean snowmelt
Observatories


A few days later when hiking in the Maupi Valley (right outside Santiago) we passed a puma rescue center. This puma had been attacked by dogs and was in a very bad condition when it entered the refuge. After the rescue center we hiked 2000 feet, straight up! It was an exhausting 2 ½ hour hike up the mountain but the Andean views made it all worthwhile.

Final stop in Chile: Valparaíso (val-par-EE-so; Spanish contraction: paradise valley). Valparaíso is the seaport for Santiago and is located on the sides of very steep mountains. The Spanish first used this port to transport gold to Santiago. They purposely did not make any city plans to discourage pirates from thinking this port had any significance. Now Valparaíso is a city of disorganized and confusing streets & alleyways that snake up their way up the mountainsides. In many ways Valparaíso reminds us of Guanajuato, Mexico.

Valparaíso's heyday was as a port during the California gold rush. It was the first port after going around Cape Horn. The Panama Canal made the port of Valparaíso unnecessary and it fell on very hard times. Tourism has now become the principal industry coming to look at the colorful houses dotted along the hills, it world famous murals painted on buildings and walls and because its only 1 ½ hour drive from Santiago with buses that depart every 20 minutes. It's also a university town so there's an excess of bars filled with college students and young Europeans.

After three months on the road we decided to treat ourselves by renting a small condo in Valparaíso for a week. What a joy it has been waking up to a port view and not having to pack our bags or deal with other hostel/hotel guests! We spent most of the week wondering through the streets, watching giant Southern Sea Lions from the promenade and riding historical electric trolleys & funiculars. But our favorite activity has been enjoying fabulous seafood lunches in the many restaurants that overlook the city.
A description of Argentina and Chile would be incomplete without a brief mention of the military dictatorships of the 1970's-1990 that has affected the psyche of both countries. It's hard to believe that modern governments led by military dictators can systematically arrest, torture and kill their own people without an immediate outcry from an educated citizenry. But it happened to both countries. After civil unrest in Argentina in the 1970's a military coup took control of the country and an estimated 30,000 Argentines "disappeared" (murdered) after being tortured for information. Dissidents' children were 'reassigned' to military and police families. Families were given the 'run around' and were not told of their children's location/status. This is now known as 'The Dirty War'.

A relatively unknown general named Pinochet became dictator of Chile with the assistance of President Nixon and Secretary Kissinger. Pinochet tortured an estimated 30,000 Chileans and 5,000 were murdered to justify civil order. After way too long, both countries reverted to democracies due to public outcry but the damage was done. Arrests and prosecution of the many military leaders of these dictatorships are still ongoing. Most of the arrested are now old men and their defense is, "I only acted on orders." Many bodies have been unearthed and identified but the bodies of most of the missing have never been found (Chileans were strapped to railroad ties and thrown into the ocean from helicopters). When general elections were finally held in Chile Pinochet still received 40% of the vote. Please read more complete articles about these atrocities, if interested.

Condor
In our three months in Chile, Argentina and Uruguay we have traveled over 10,000 miles: bus (6,500), air (3,300) + bicycles, trolleys, funiculars, cars, subways, taxis and walking. We walk so much that I wear out my hiking boots every two years. It's been great and looking forward to three months in Ecuador!

A few random thoughts/observations:

We mainly stay at hostels, low budget "motels". A few times we spent the night in shared dormitories but mostly we stay in private rooms that may/may not have a shared bathroom. Our fellow backpackers are between 20-30 years old. French and Germans are the majority and there are very few Americans. The Europeans have recently quit their jobs to travel or have recently graduated from college. South America has become a popular backpacker destination since violent crime is very low and there are many natural and manmade sights.

Argentine Spanish words has many different variations and add-ons; Chileans speak very fast making them difficult to understand.
Locals ask me where I'm from and I tell them: U.S. They sometimes respond, "You speak like a Mexican."

We're proud to tell people we're from Estados Unidos or 'Norteamericanos'. They usually then tell us about a brother that lives in Miami or their wish to travel to Yosemite.

Earthquakes are very common in Santiago and Valparaíso. It's a weird feeling to be shook around.

Dogs are everywhere, especially in Buenos Aires. It's odd to see people walking their dogs in a big city without a leash. You can be in a modern bus station and there's dogs lying in the aisles, people just ignore the dogs and walk around them. With so many dogs in the streets the sidewalks have become 'landmines' with all the poop.

If cars are a measurement of a country's wealth, then Chile is a wealthy country. But, 99% of Chile and South Americans travel in public transportation, not a private automobile.

Santiago subways are world class; Buenos Aires, not so much.

We learned the hard way that Santiago subways also have world class pick pockets.

In North America we have tacos. In South America they have empanadas (fried or oven baked). The most popular filling is called, Pino: ground beef, onion and nuts. Tacos are better.

Argentina is now having 30% inflation. Backpackers have been shocked how expensive things have recently become.

Argentina supposedly has more labor strikes and demonstrations that any other country. Not too surprising since the majority population is of Italian descent.

Independent traveling has more benefits than downside. Wandering around looking for a hotel room can be maddening or an alternate method of learning. It's all attitude. There's a limited number of beautiful lakes in the world to observe but billions of people with fascinating lifestyles. These are only a few from this trip: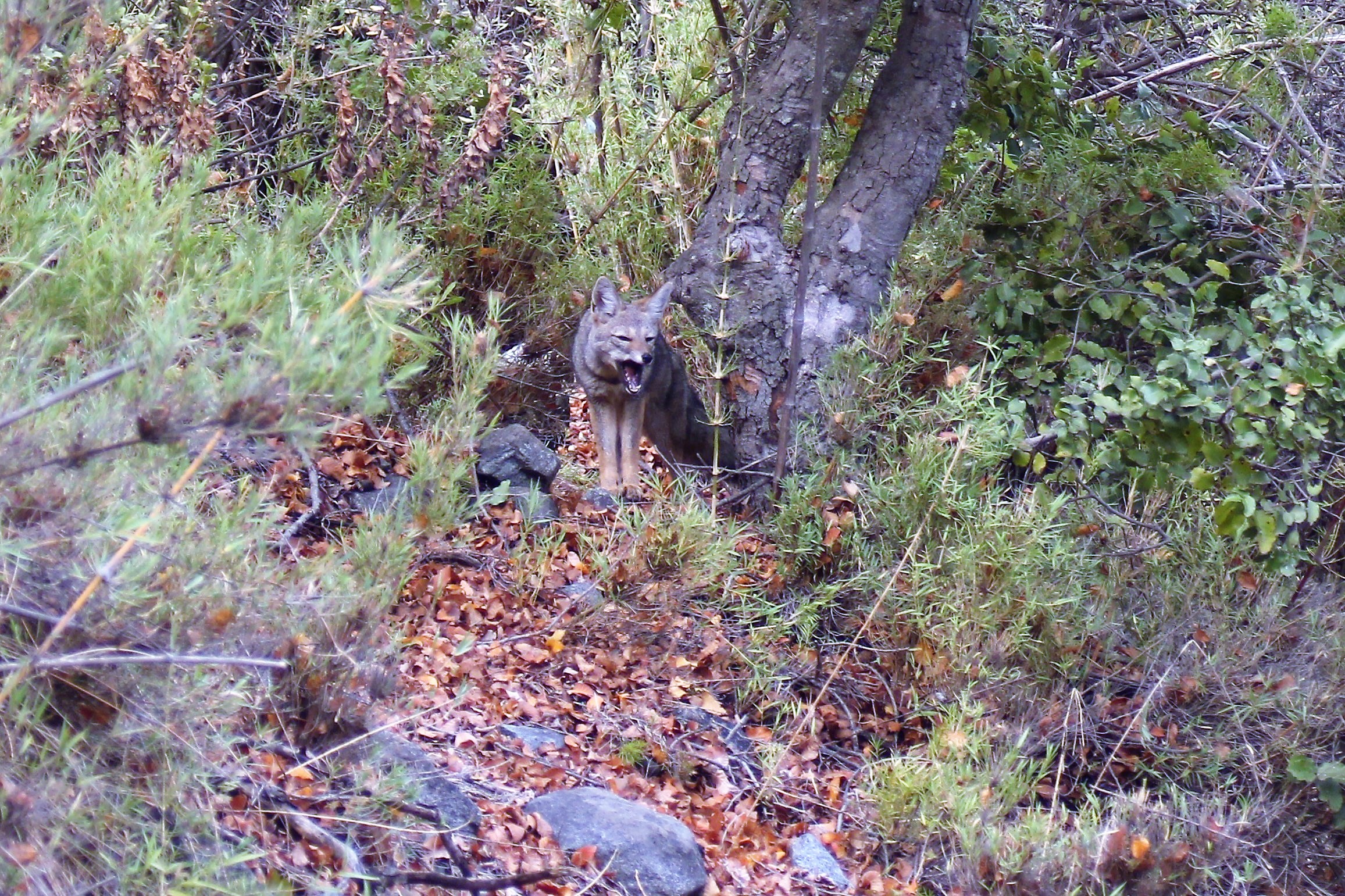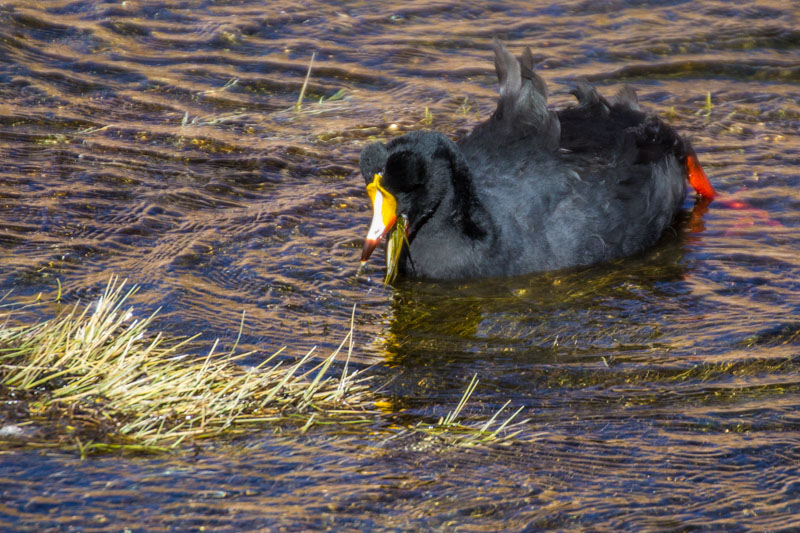 Following are public art murals on the walls of Valparaiso.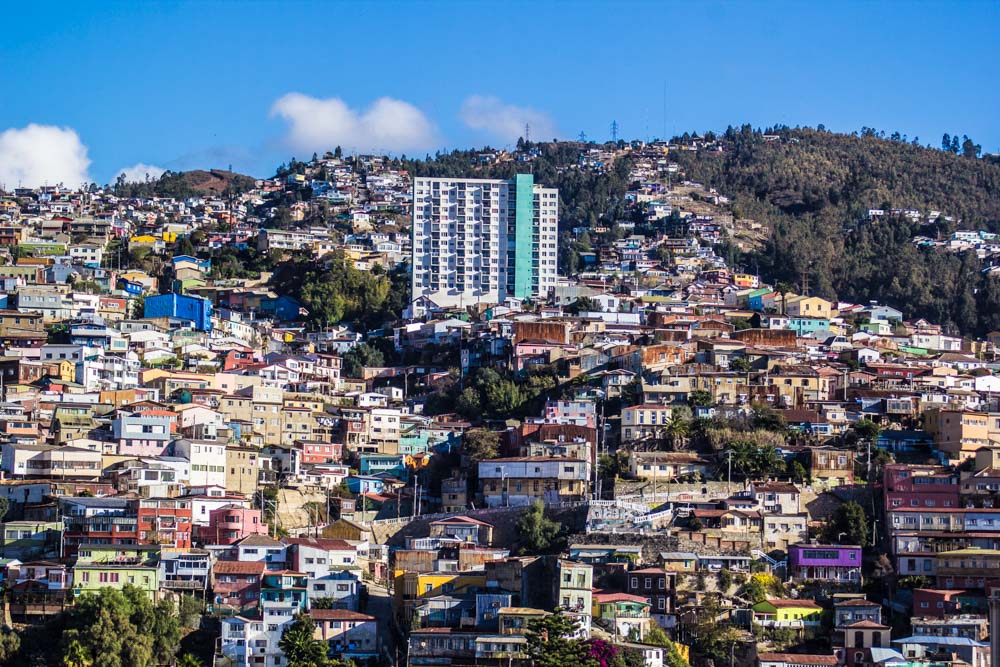 -Riding in a Chilean bus with a loud stereo and a bunch of guys singing (with accents) along with Lionel Ritchie, "I'm easy…. I'm easy like Sunday morning." Ok, you had to be there.
-Waiting along the highway at a bus stop when an older gentlemen stopped his '94 Lada (Russian) car and asked if we wanted a ride. We got in, I think everything in his car was broken except his stereo playing classical music. I asked him his story and he was so happy to talk about himself while barely managing to keep his car on the mountain road. The man was super nice, his car… horrible!
-A taxi driver that gave up a good fare to help us find the right local bus.
-A matronly shopkeeper in a small village who befriended us. We walked into her shop one morning and she quickly hung up the phone explaining to the person on the other end, "I have to go, the gringos are back and I must attend to them." She went on to explain how the word 'gringo' is a compliment in Chile (I wasn't convinced but accepted her version since she was so nice).
-A local farmer walking along a dirt road with a shovel over his shoulder talking on a smart phone.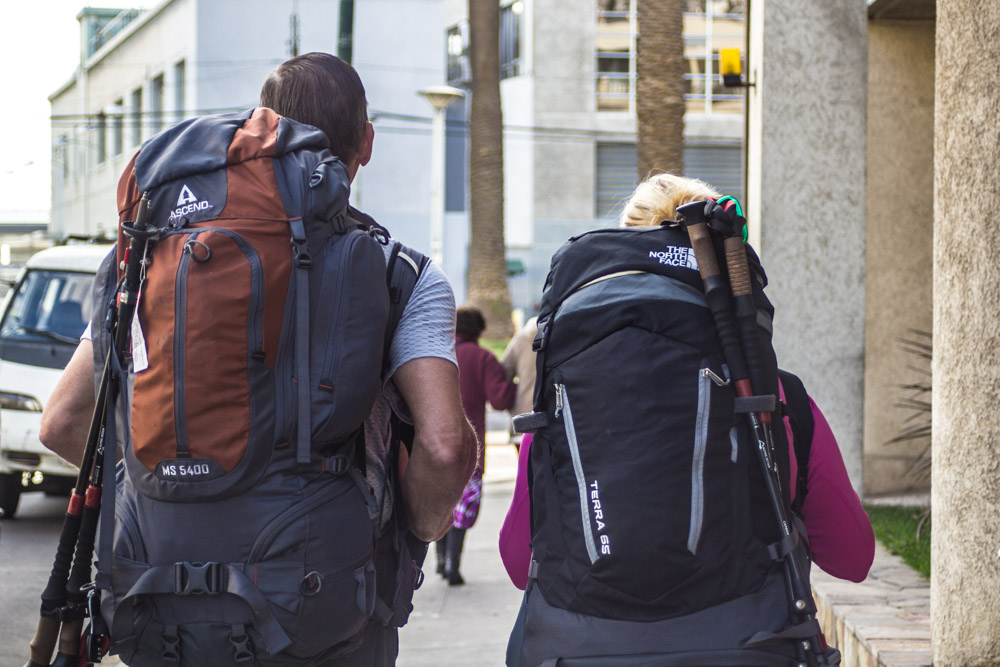 On to Ecuador….
Brian and JoDon

Quote of the Day:
"The world is a book, and those who do not travel read only a page."
-St. Augustine