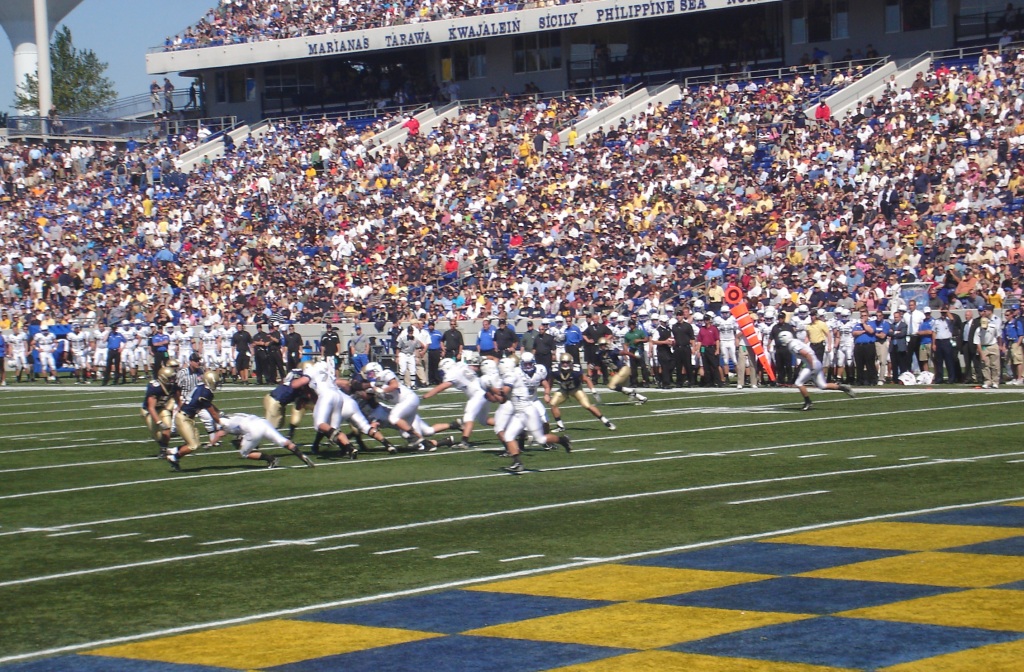 September 12 - 29, 2007
Sunrise in Oxford.

The following week we had a funny moment with our motor overheating while leaving Oxford, MD. There was no wind so we putt-putt our way back to Oxford running the engine five minutes at a time until it began to overheat. The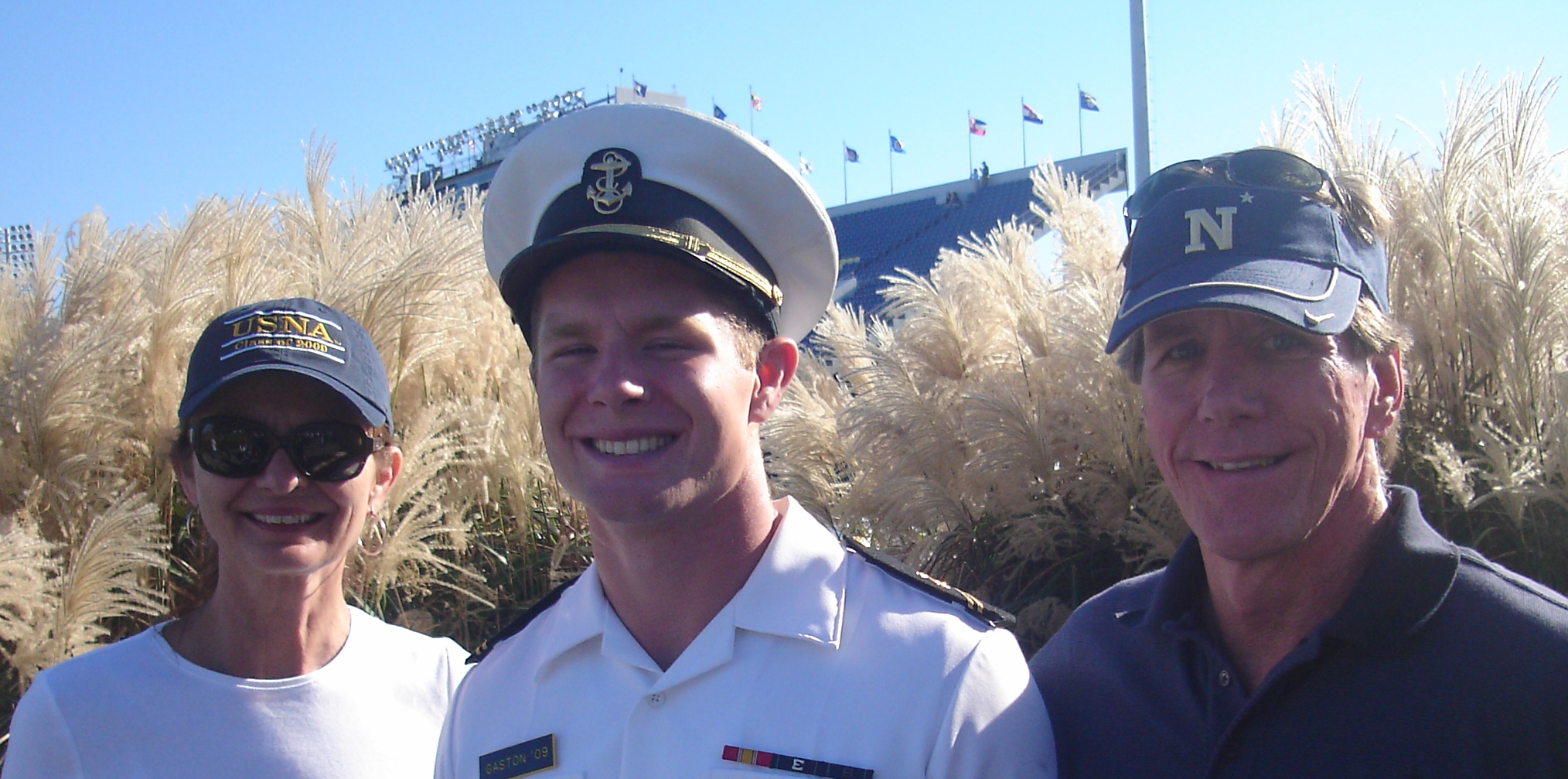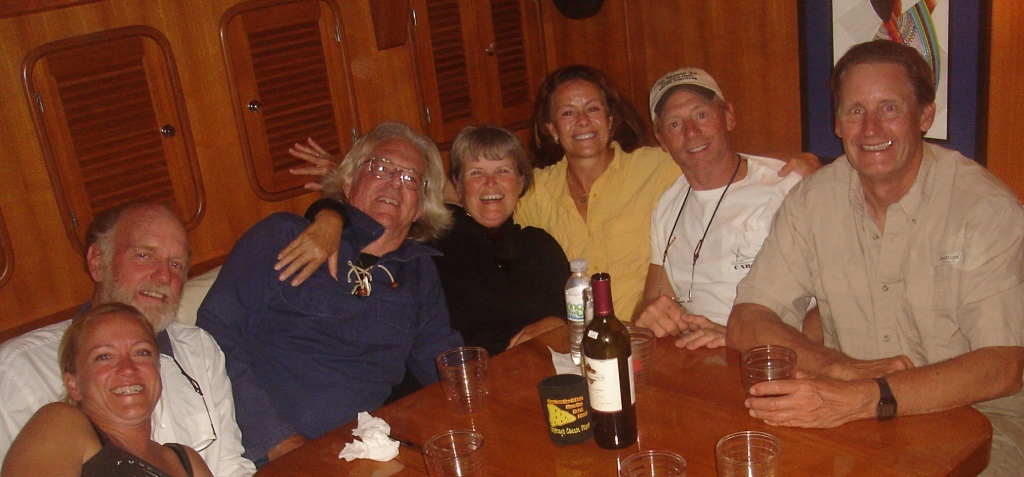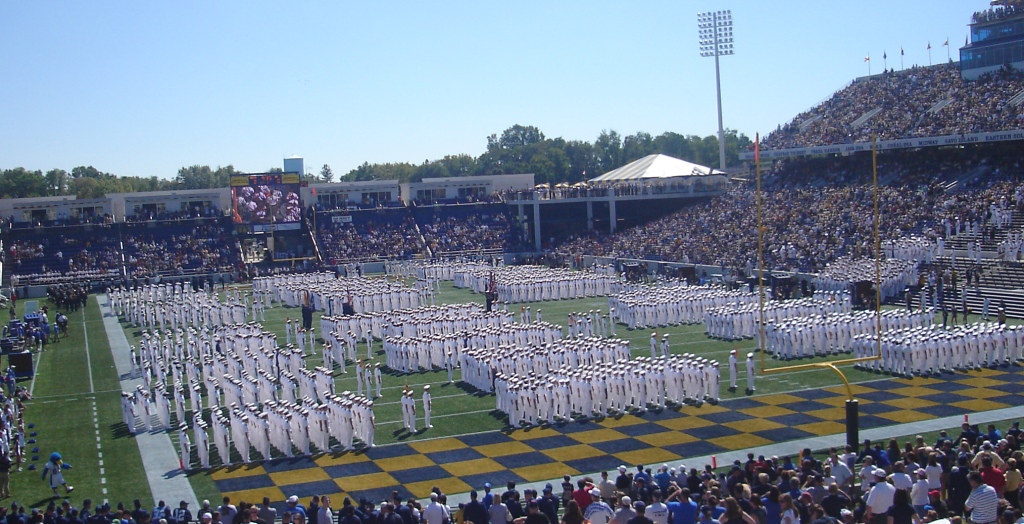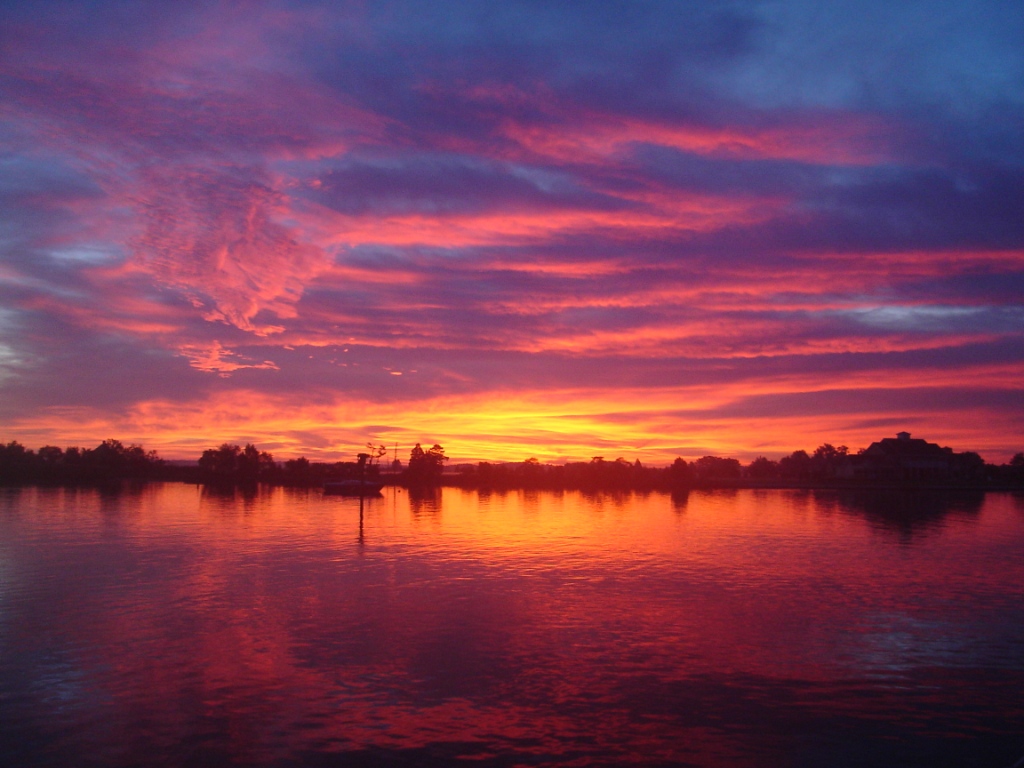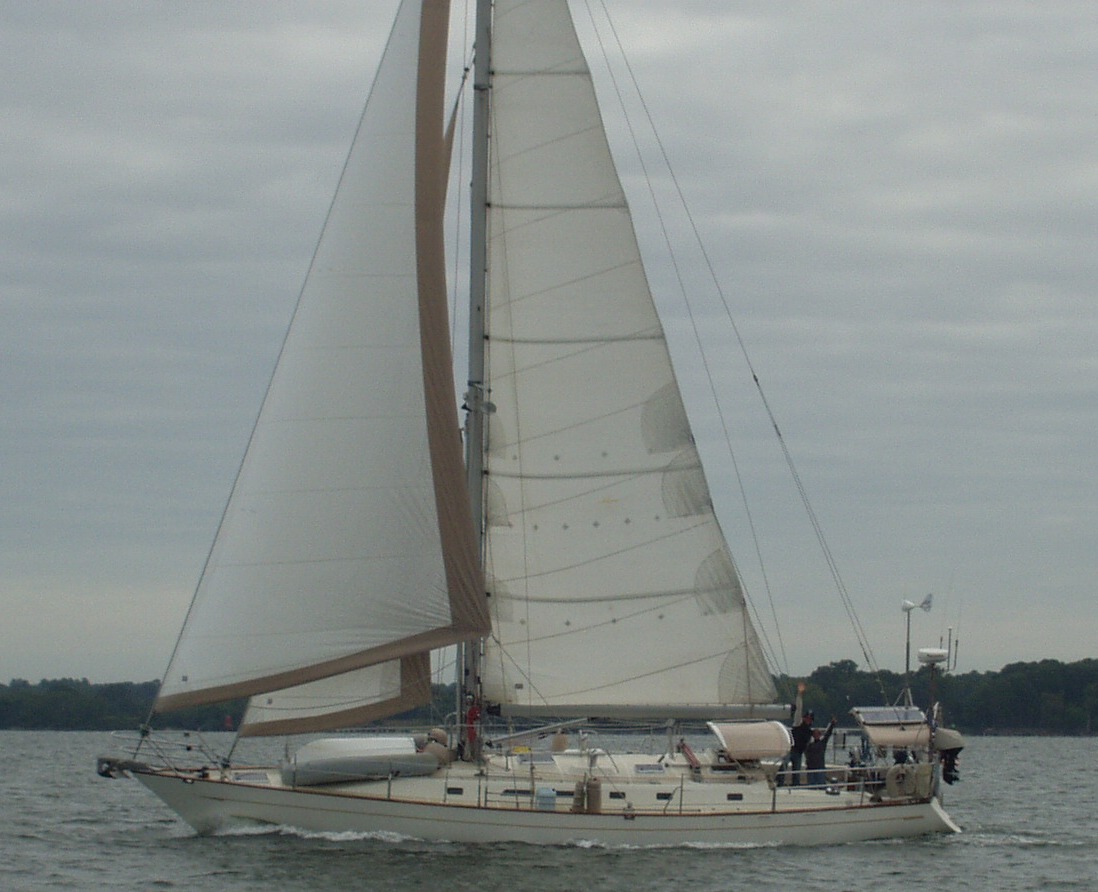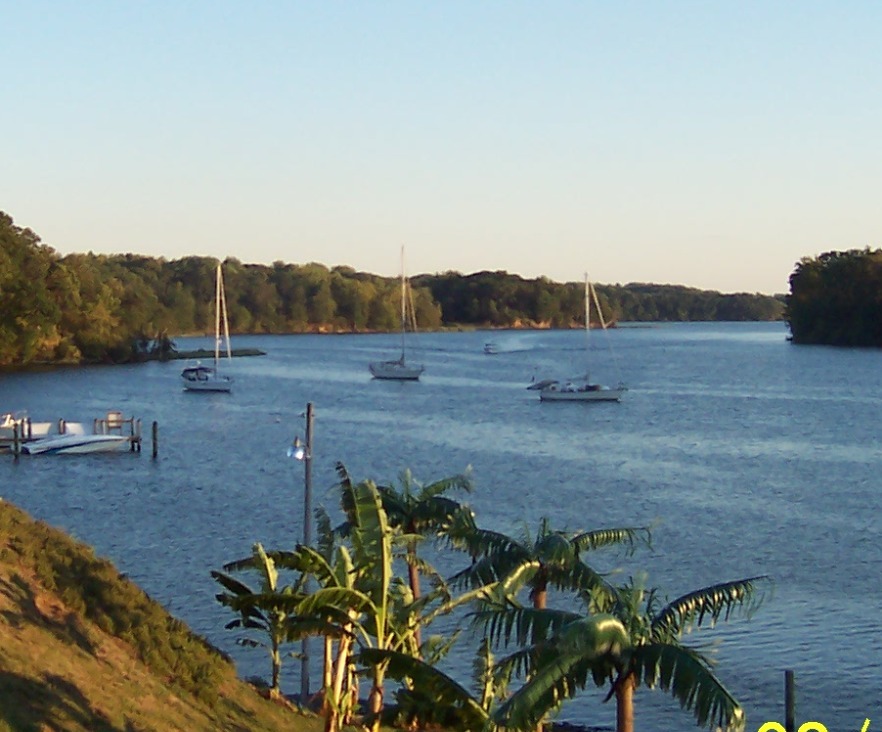 Motor boat owners are very different than sailors but these guys can party. Wow! JoDon and I left the bar late in the evening, got on the dinghy and went back to El Regalo. I bumped the stern of El Regalo when JoDon was about to grab hold and she promptly did a nosedive into the water. It was about 55 degrees that evening, no one got hurt, so we both had a good laugh.

The river in front of the beach bar was nice so we stayed another day and then started fighting our way into the
wind toward Cambridge to meet back up with Sojourner and Jewels. We were determined not to use the engine so after tacking 10 times across Chesapeake Bay we gave in for the day and anchored in Little Choptank River, 25 miles from our destination. We sailed into Cambridge the following day and met back up with our friends. The next day, 4 boats cast off together and had a great sail down the Choptank to Oxford. (Thanks to Art and Renie for this great photo of El Regalo under sail.) Then everyone came over to El Regalo for dinner.


problem was a broken hose. Oh well! When it was repaired we decided to leave the marina and not spend the night. We got El Regalo all ready to push off, then nothing happened. The tide had gone out and we were aground with our brand new bow thruster half above the waterline. Again, we had to laugh at ourselves. Meanwhile some other cruisers saw what had happened and invited us to their cocktail hour and dinner. Glad we didn't get upset since we now had another opportunity to meet other cruisers!

Last week was special because of our guests, The Gastons. Ty, Debbie and Adam (the Midshipman at the Academy) spent the evening and night aboard El Regalo. It was great to see 'old' friends and we enjoyed their company. The next day we went to the Academy and witnessed the Midshipman march to the football game. It was quite a site seeing 4,000 students march! There we became part of history by being part of the largest crowd to ever attend the Navy-Marine Memorial Football Stadium, about 37,000 fans. It was a great game watching Navy upset Air Force and it was an intense rivalry.
Cruisers have a unique bond. Yesterday, we're in Annapolis, we were loaded down while walking to the bus stop to return to the boat. We were carrying heavy provisions (2 back packs, two large canvas bags + 2 other bags) and JoDon told me, "I feel like a pack mule carrying so much." About that time an Annapolis school teacher stopped her car and asked if we wanted a ride. She was a former cruiser and she said, "You guys looked like pack mules walking on the sidewalk." We had to laugh at the coincidence. Today while again shopping at a grocery store, a nice lady asked, "Are you cruisers?" My reply was, "I suppose we have the obvious look" with our t-shirts, shorts, sandals while shopping on a Wednesday morning (or maybe it's just the relaxed look and the smile on our faces). At any rate, she asked if we wanted a ride back to the boat. We accepted and when in her car she invited us to dinner. She had given rides to many cruisers that week and she was inviting all these strangers for a party. What a life!


For the next month we are expecting the Cottens, go to the Annapolis Boat Show and start making our way south to Georgia.

Fair winds,
Brian and JoDon

This week was our anniversary; it's been six months that we have lived aboard El Regalo. What a fantastic journey it has been with far more good than bad. We have done a respectable job of learning the 'ins-and-out's' of cruising with the help of many people.

The past few weeks was again interesting with never a dull moment. We had some beautiful sailing and we continue to make new cruising friends. We were invited to Vera's White Sands Beach Bar located up the Patuxent River. We had a beautiful anchor off the bar but when we arrived we were practically the only boat. However, at 5:20 pm more than 40 'go-fast' boats arrived on the scene. I told JoDon, "hurry and take a shower, the party just arrived." Our sailing friends arrived shortly after and we were off to the party. (Art & Renie, s/v Jewels; Rick & Linda, s/v Sojourner)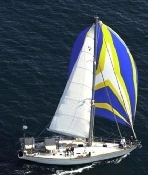 Journal 6; Back to Annapolis