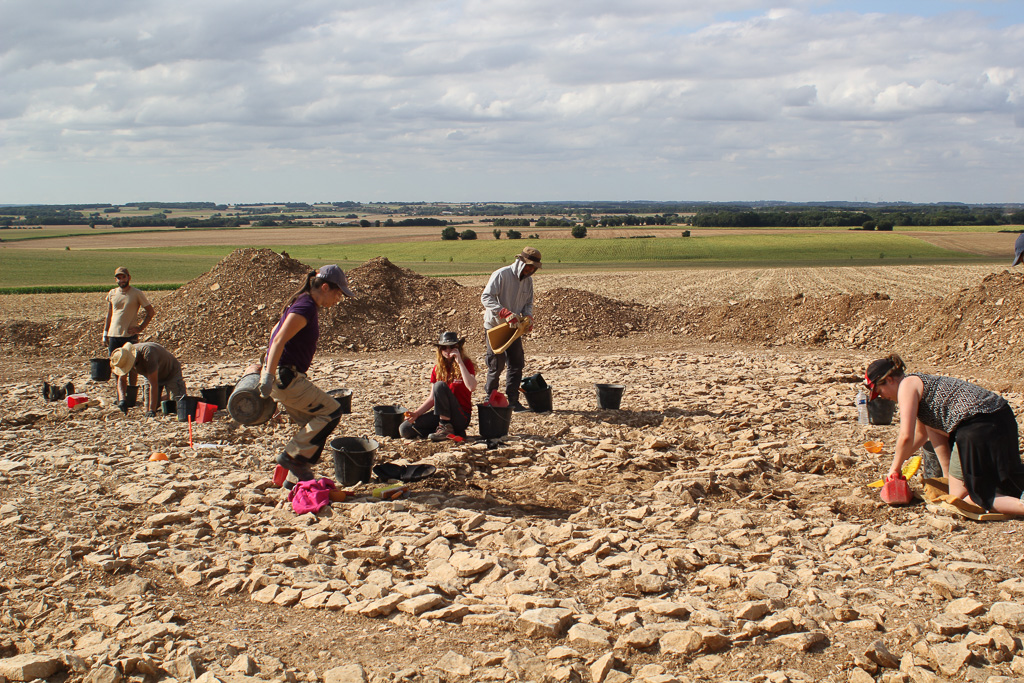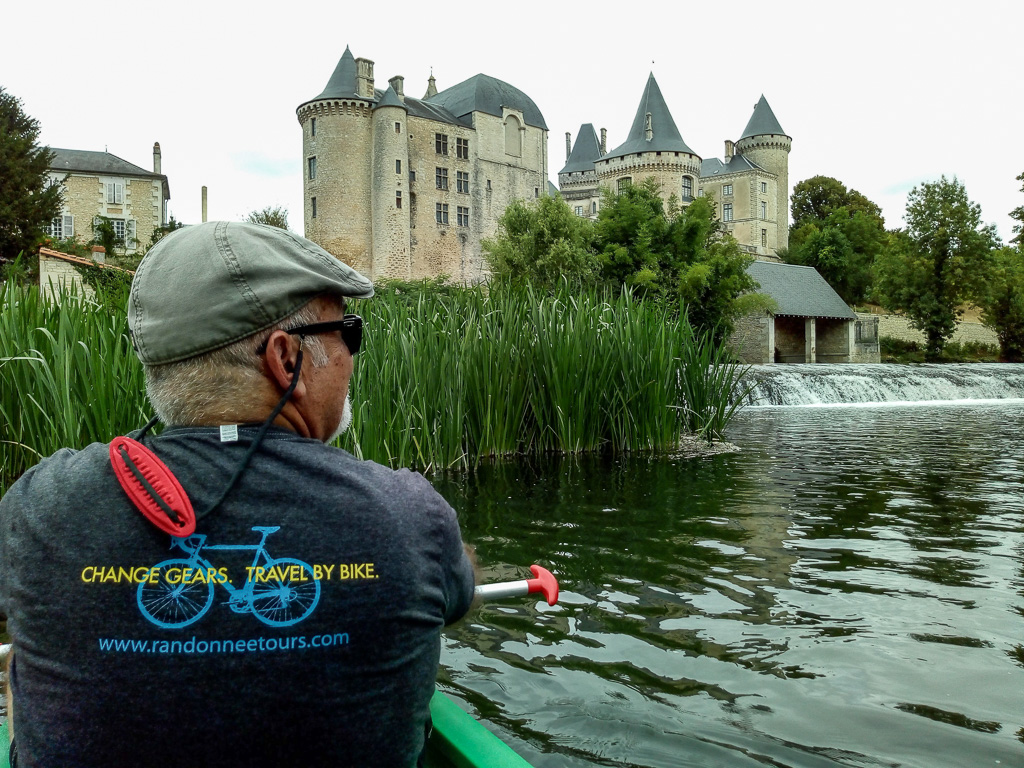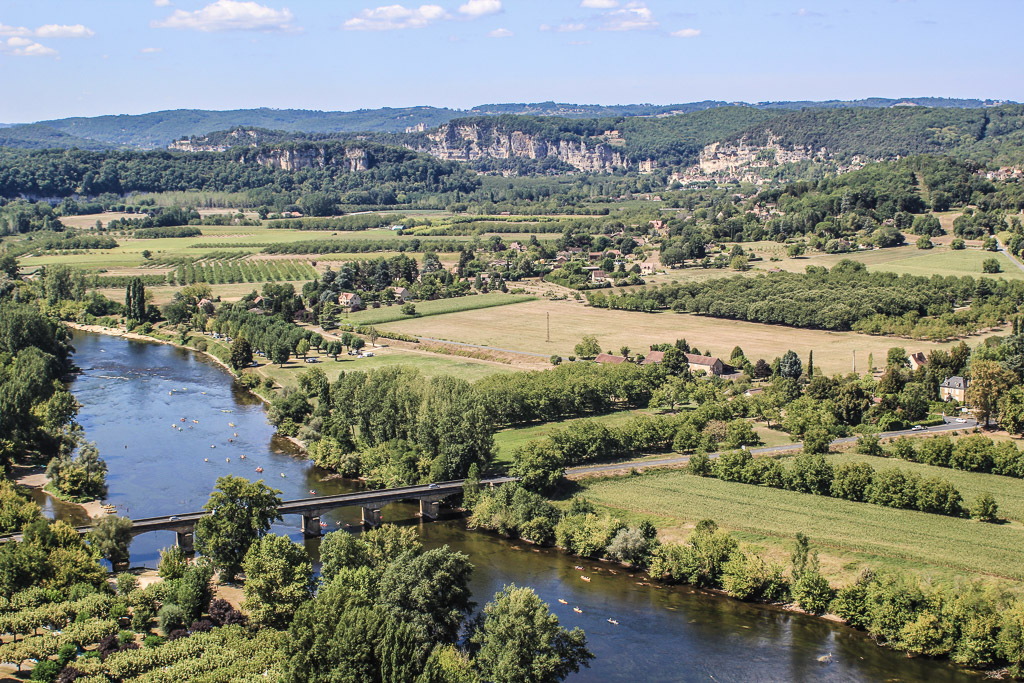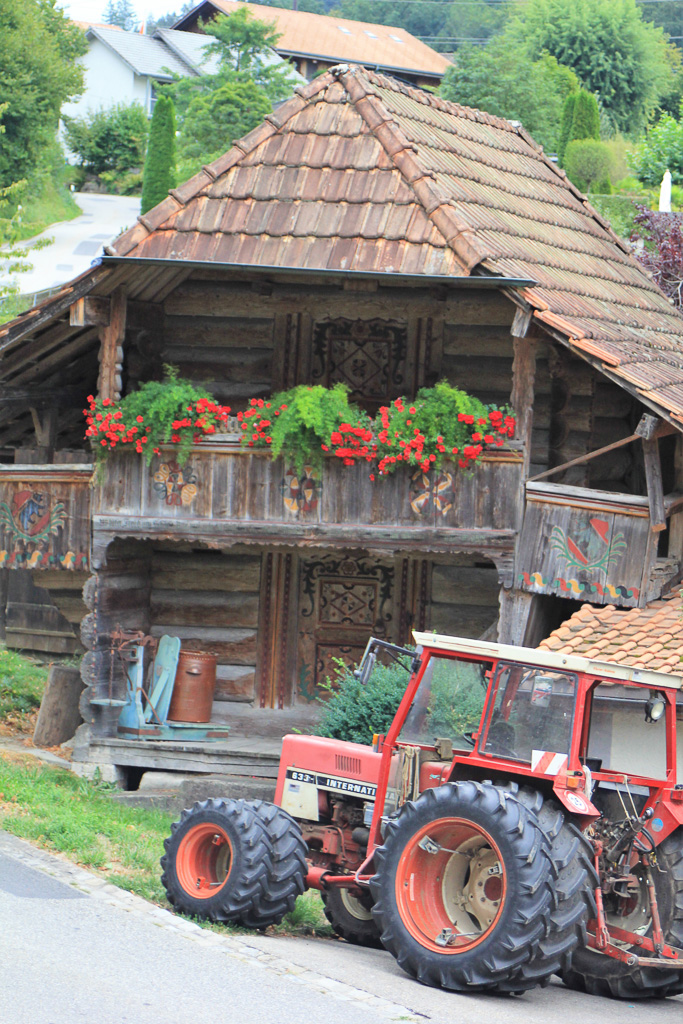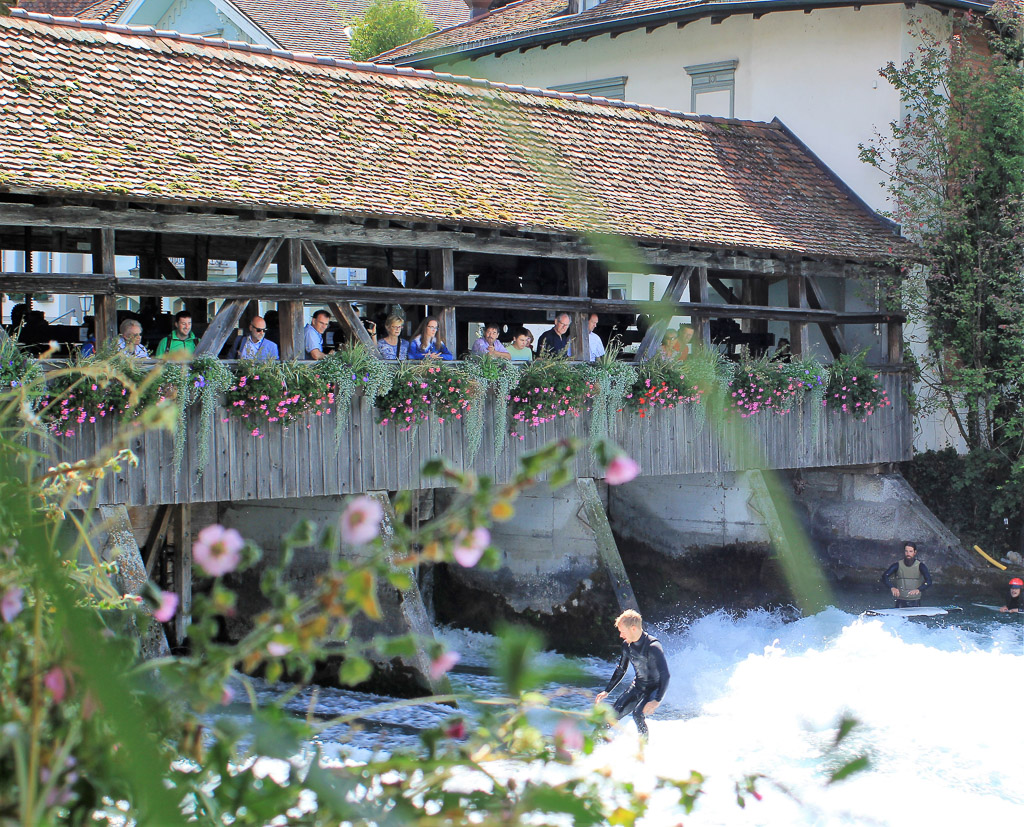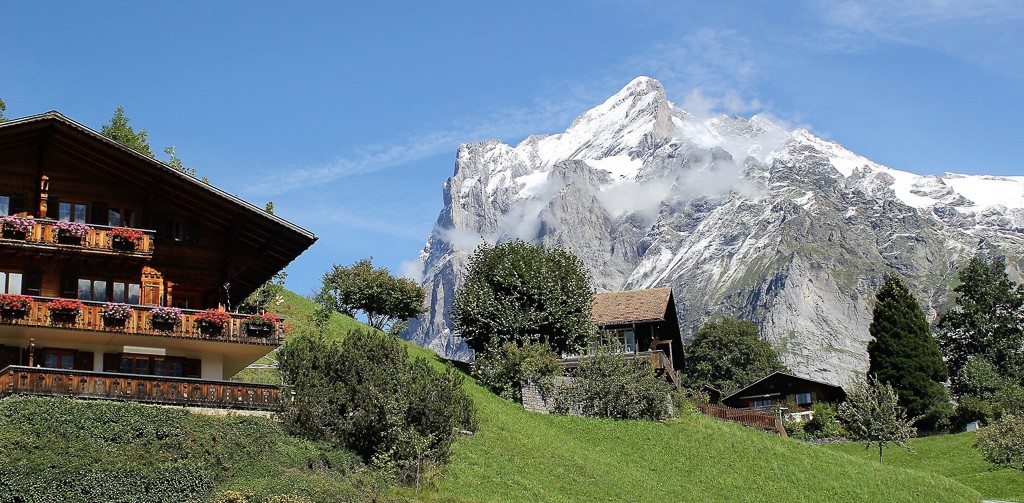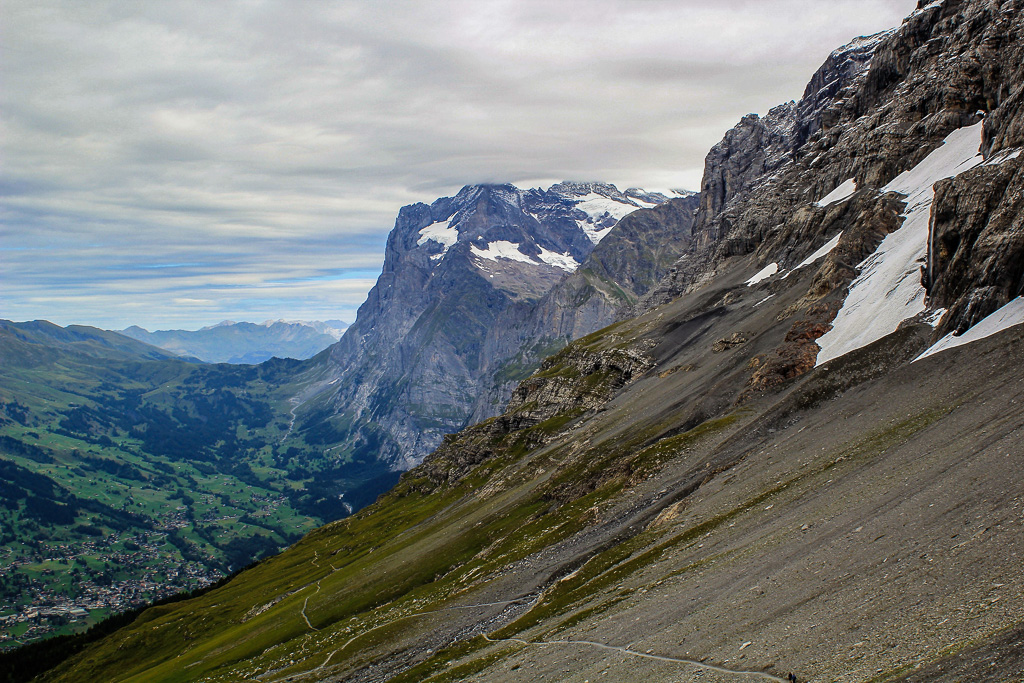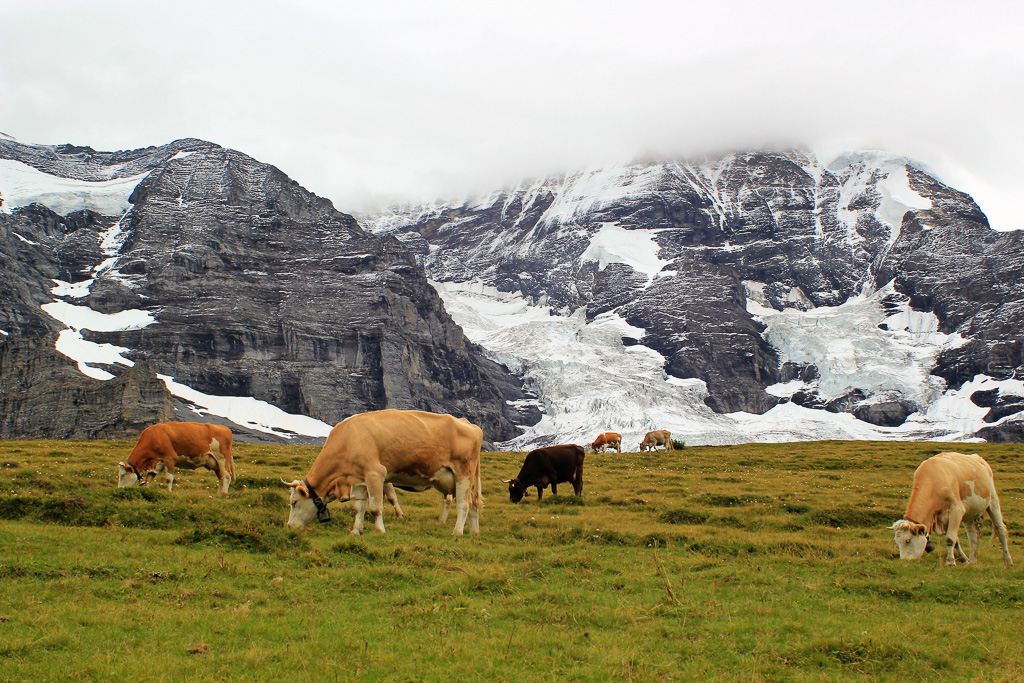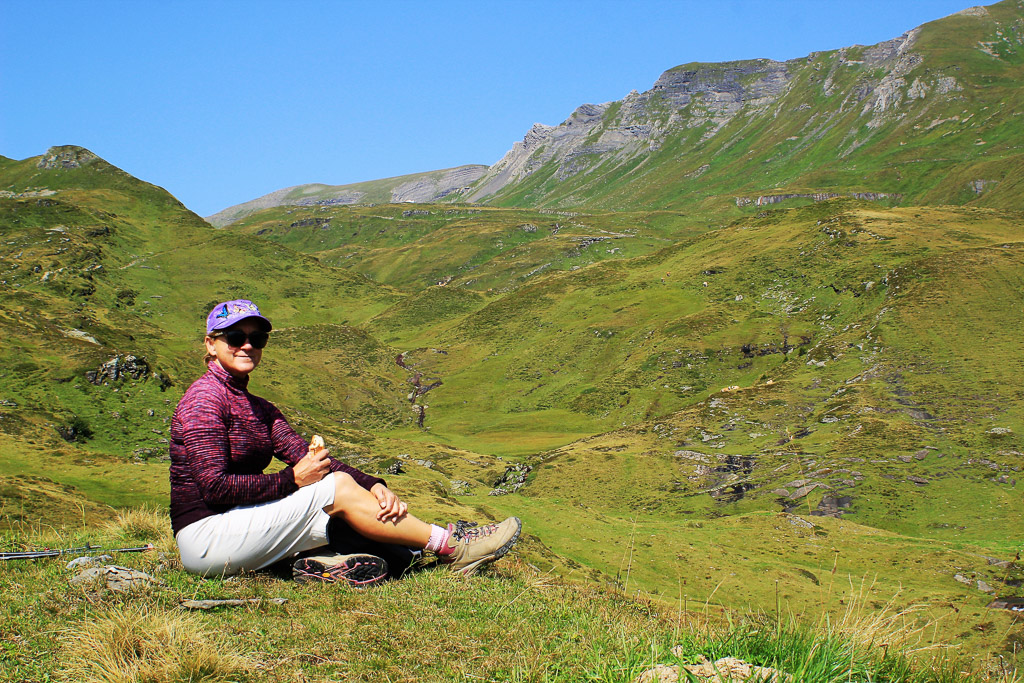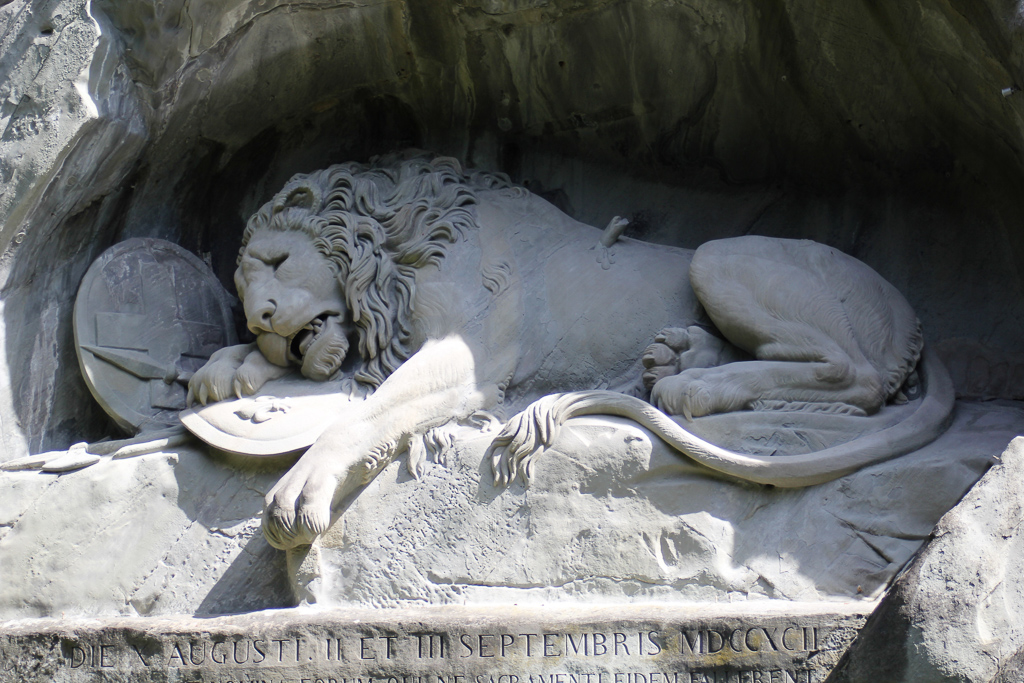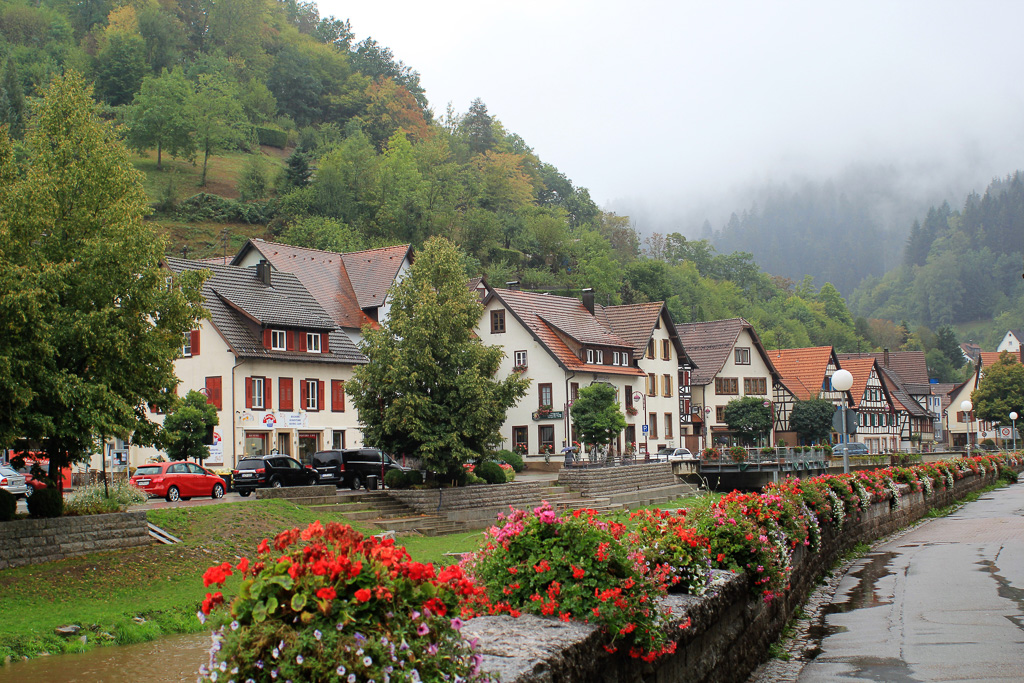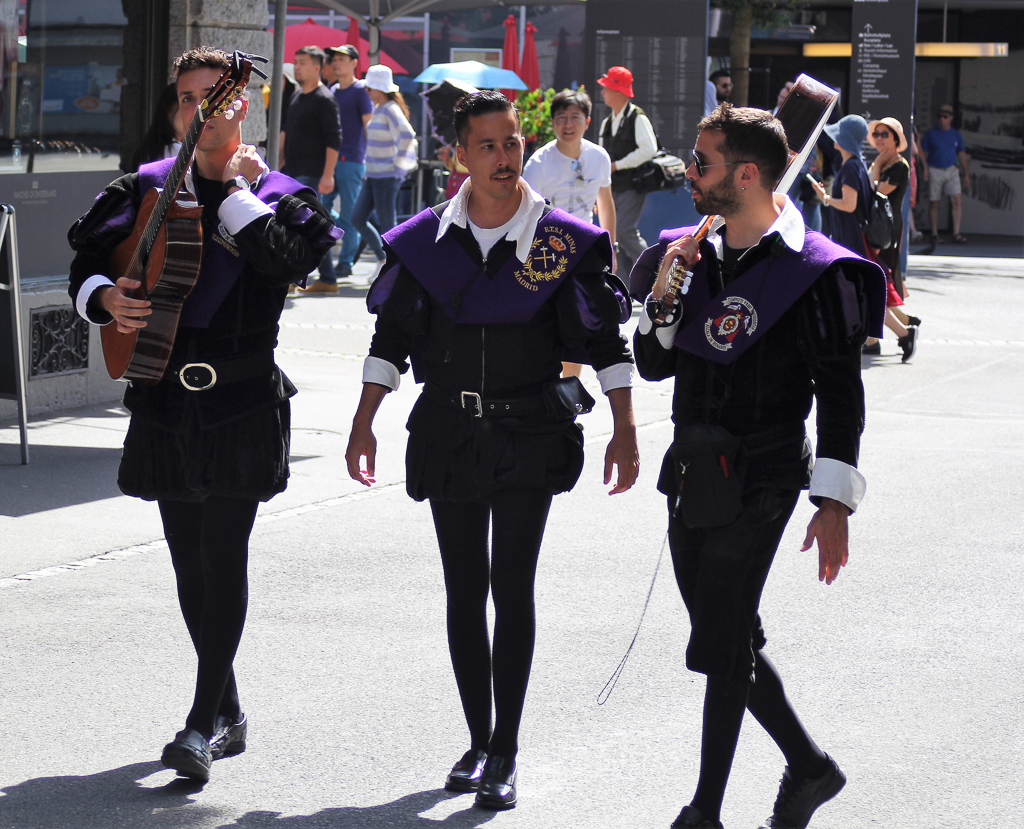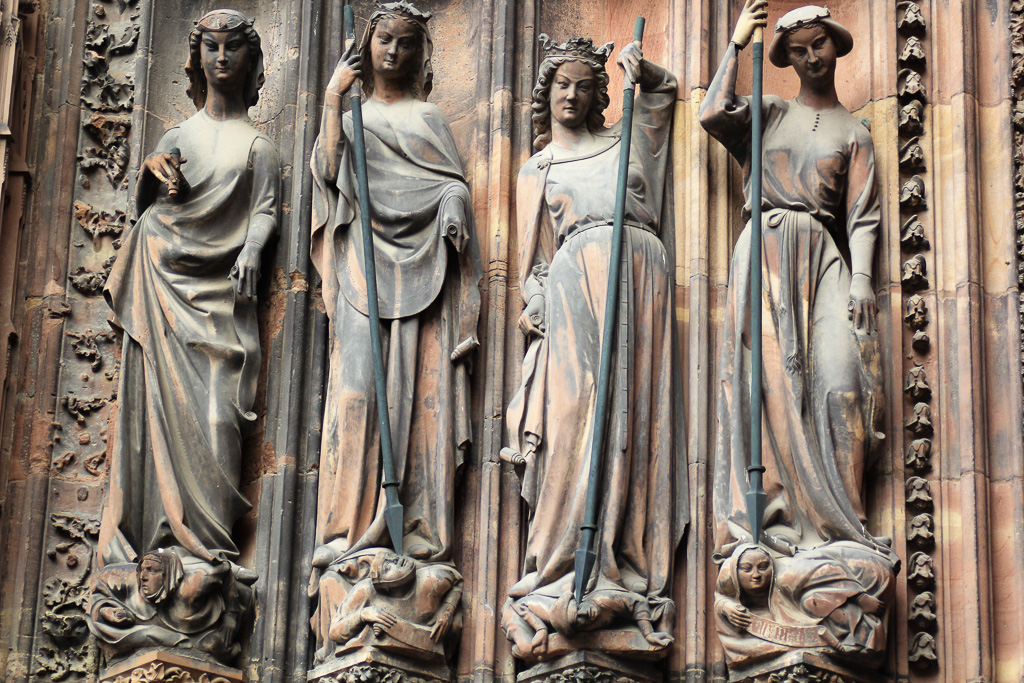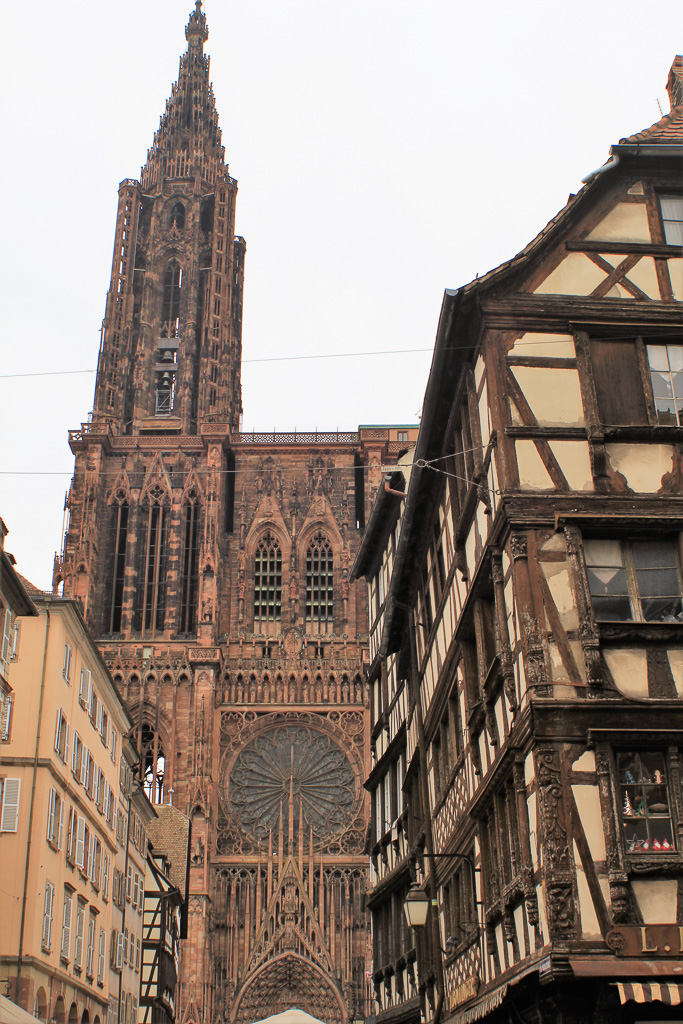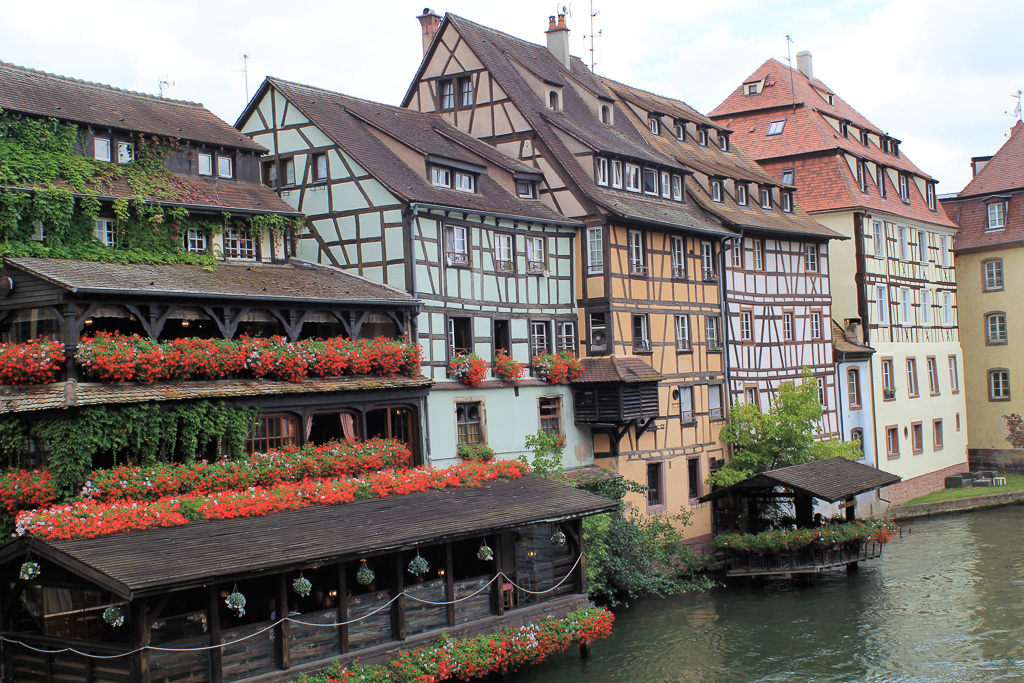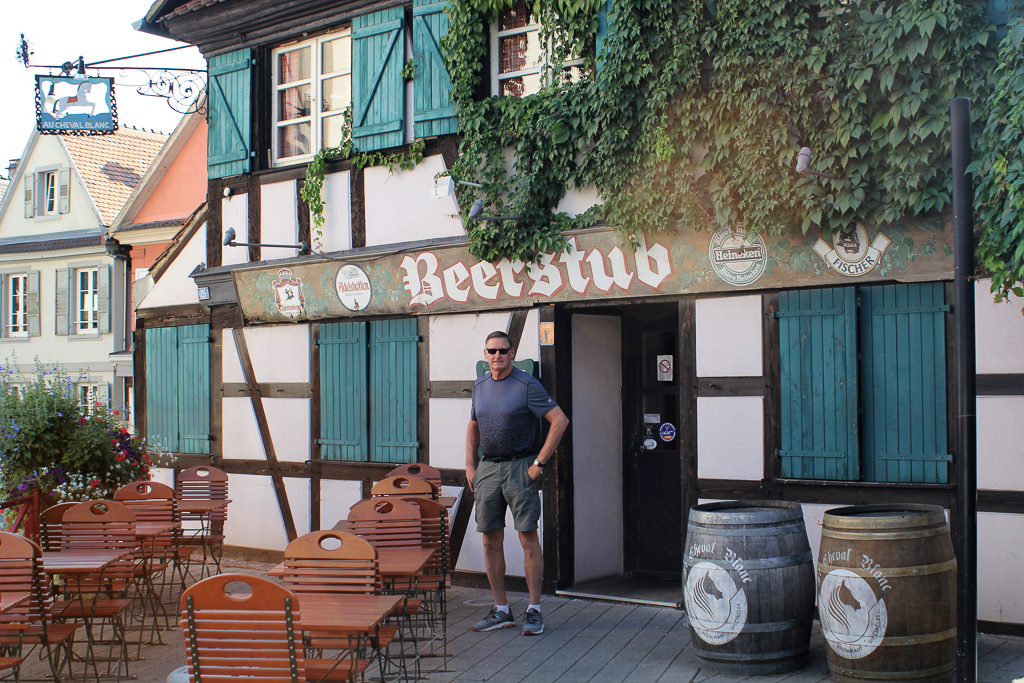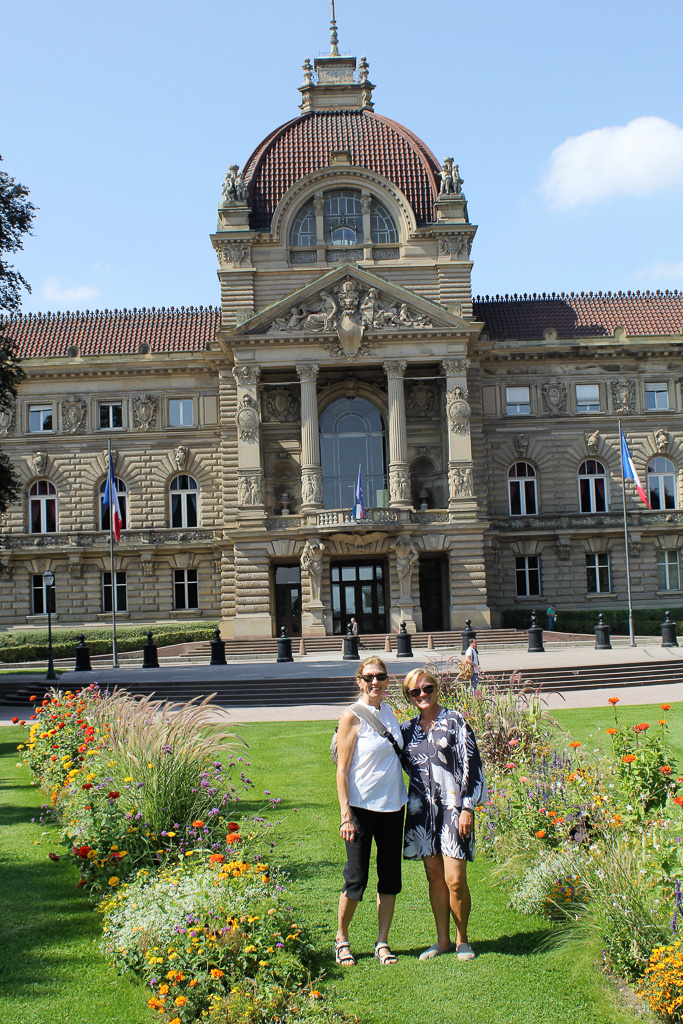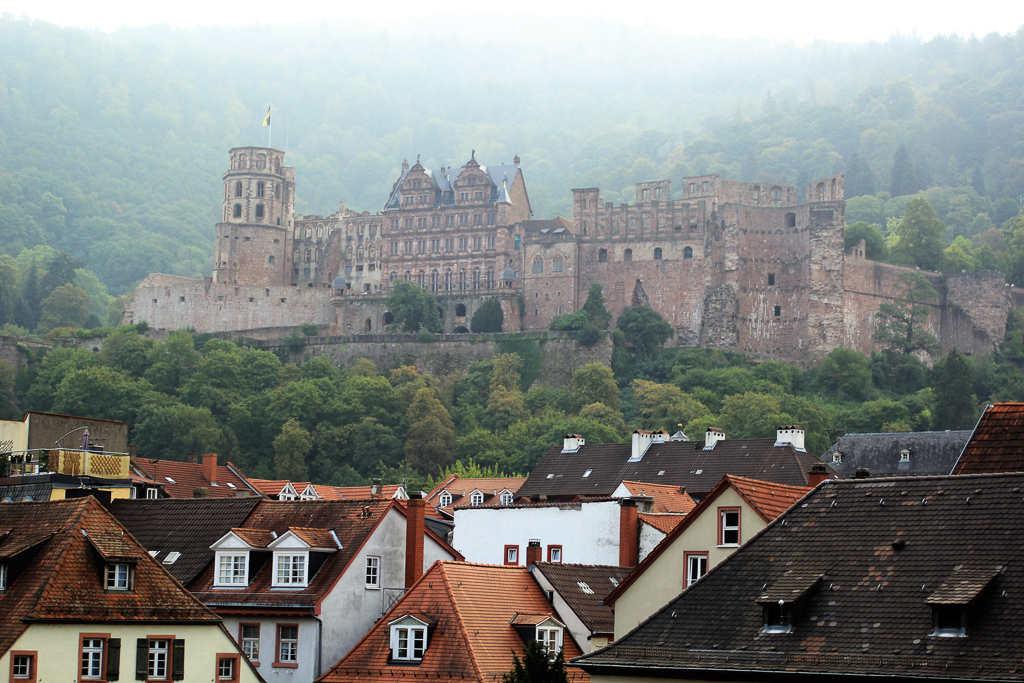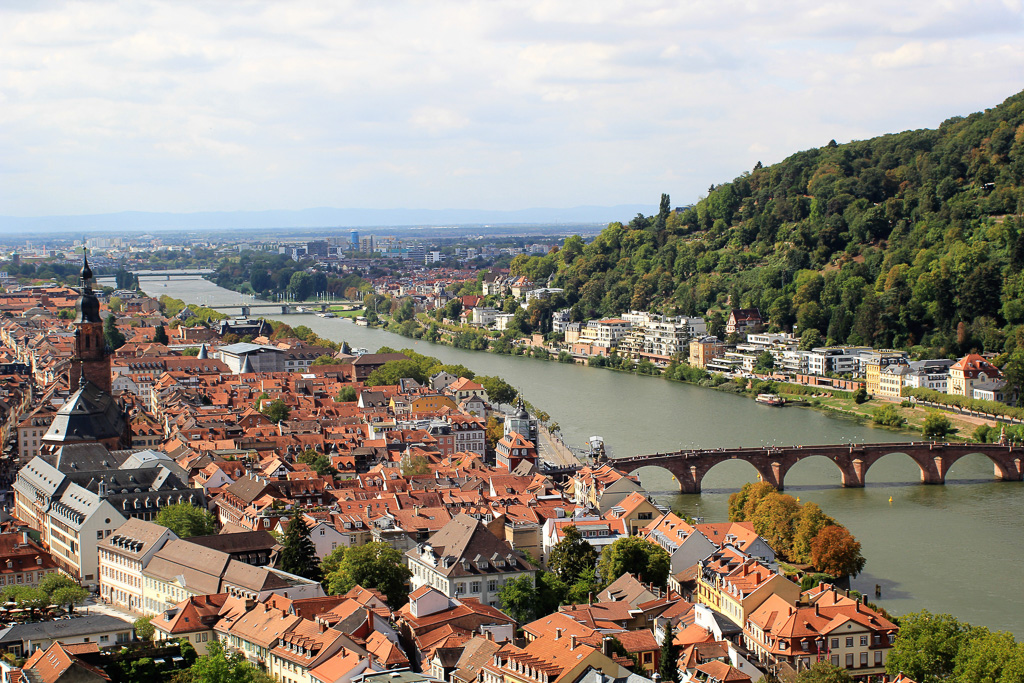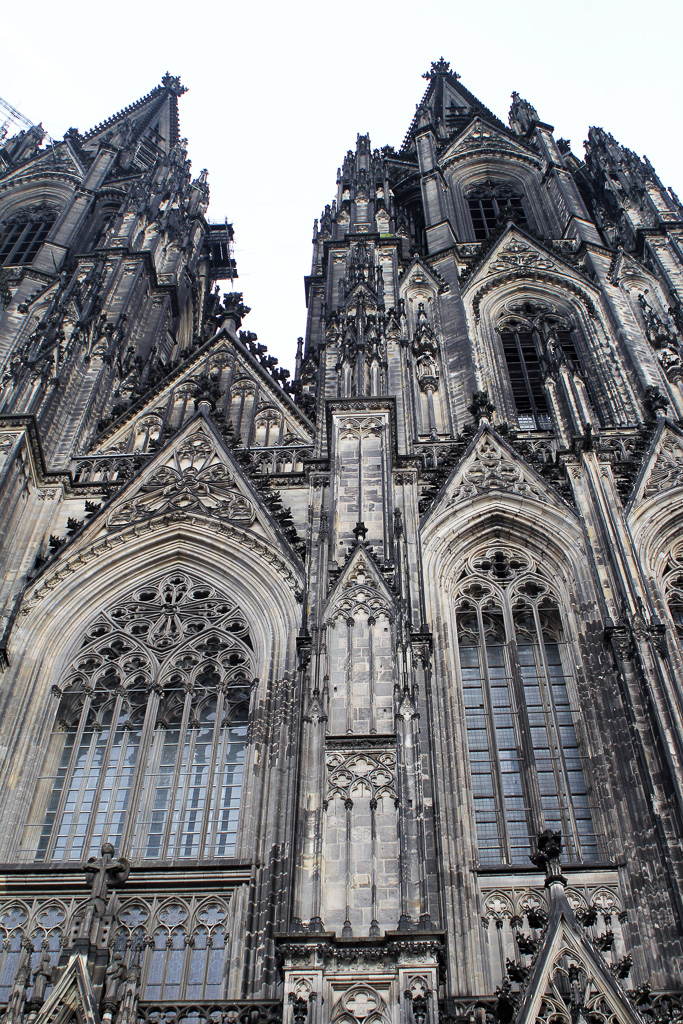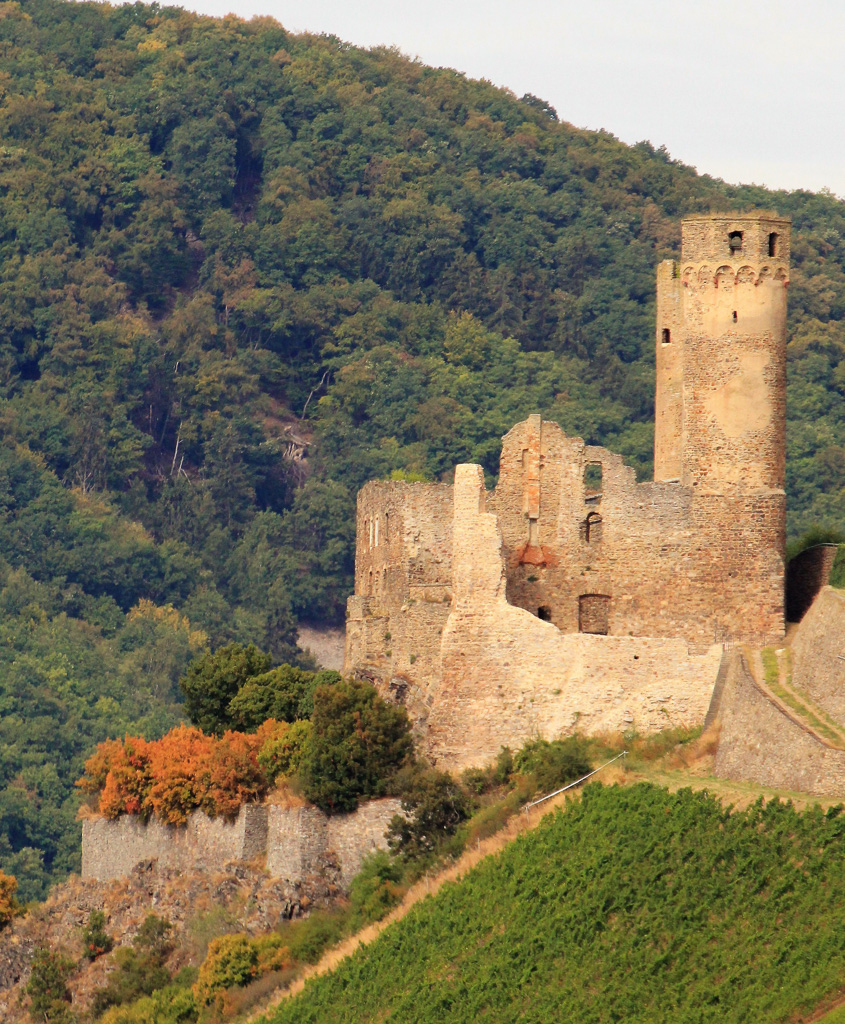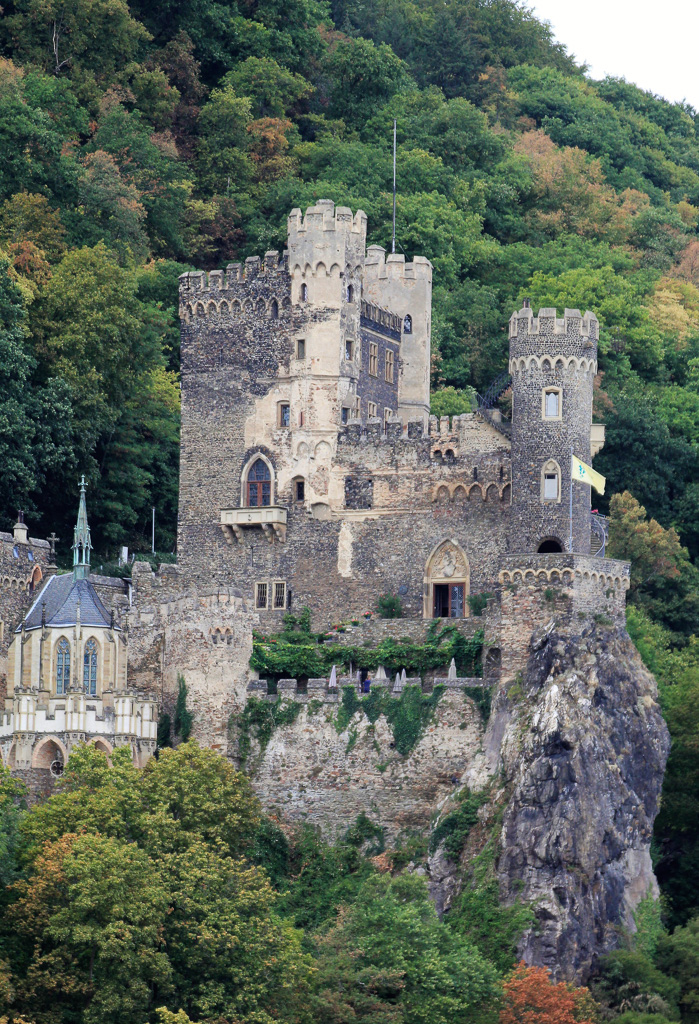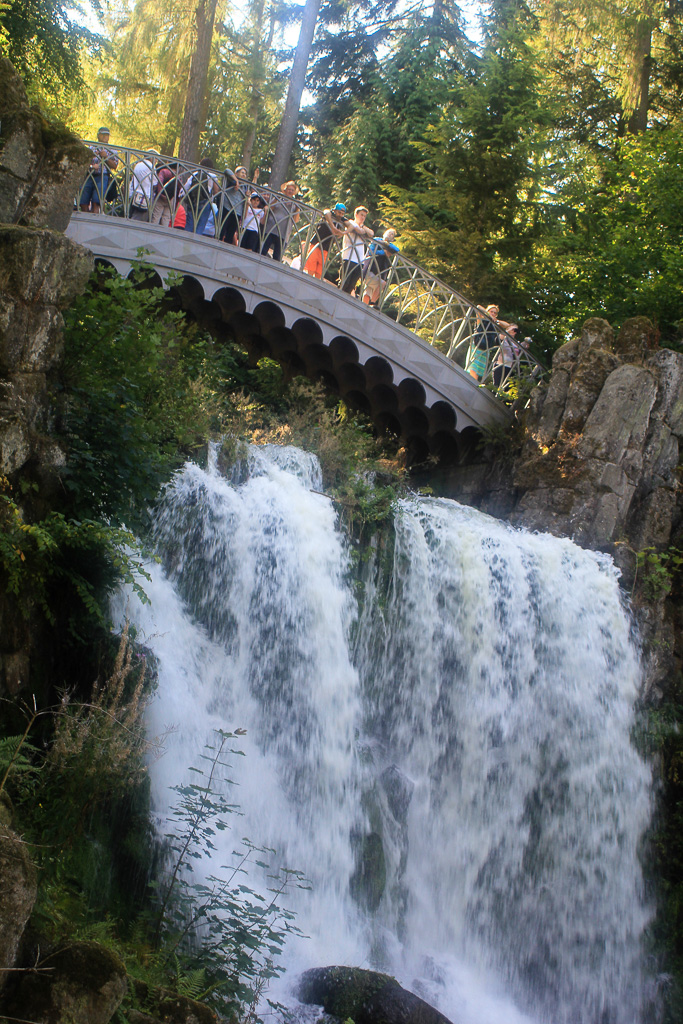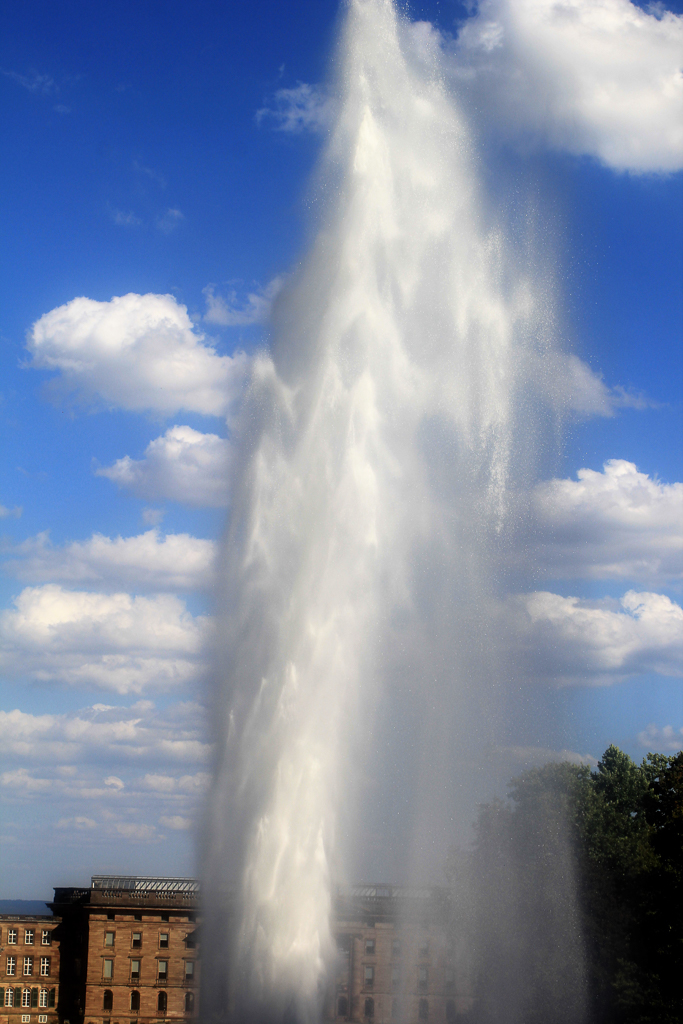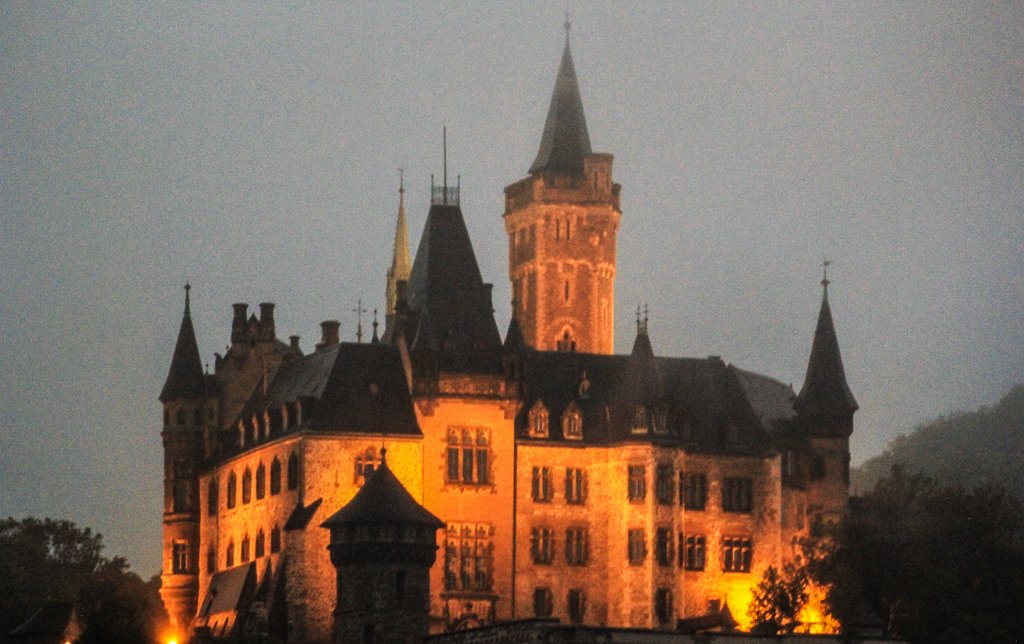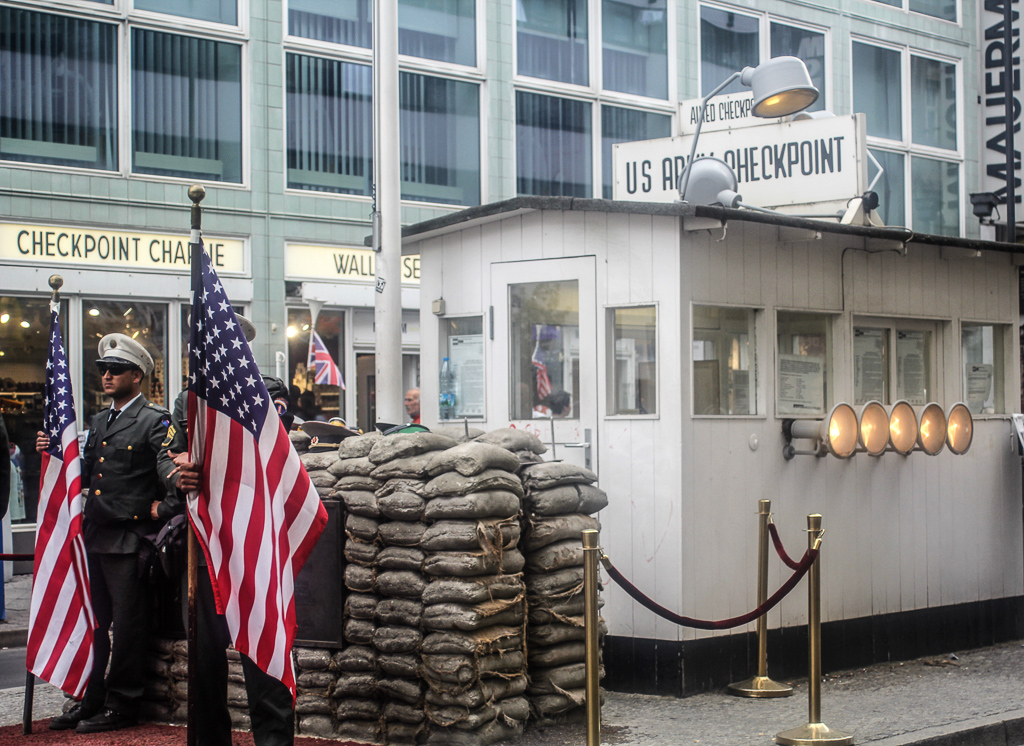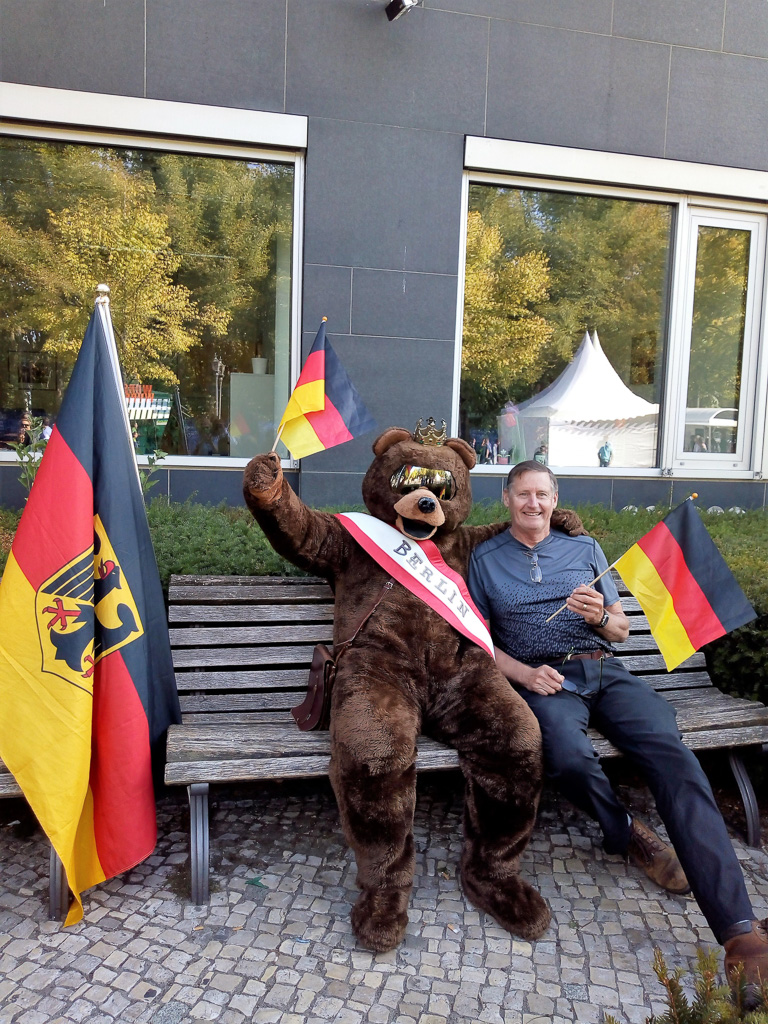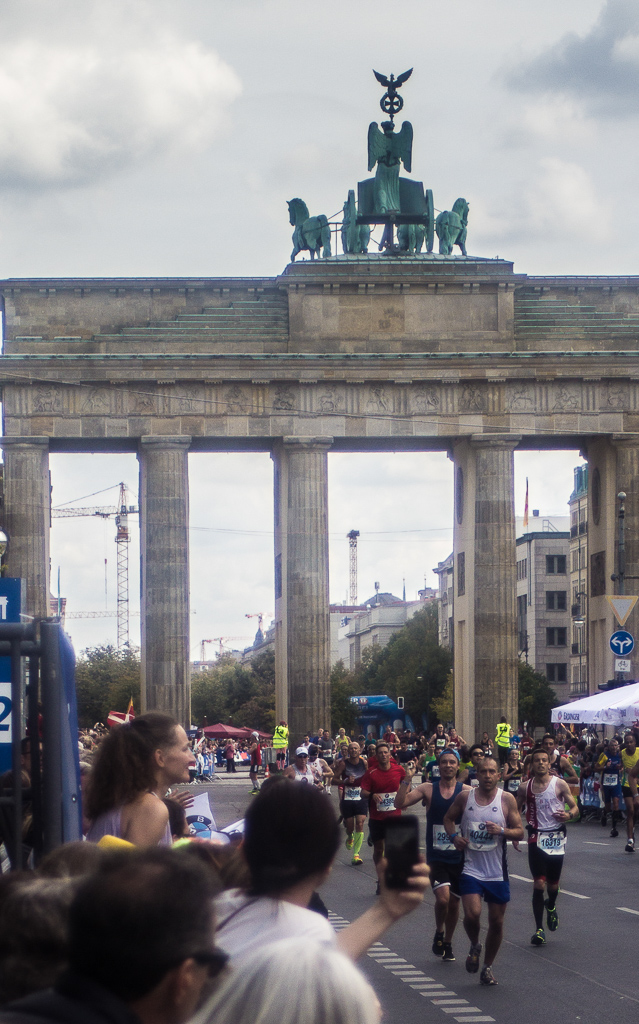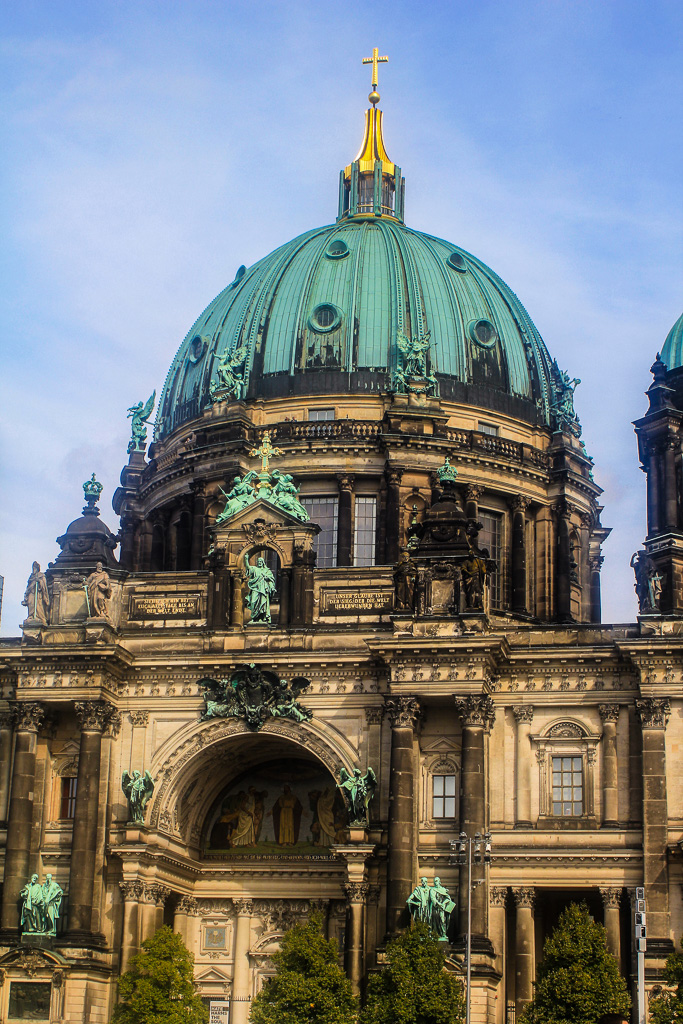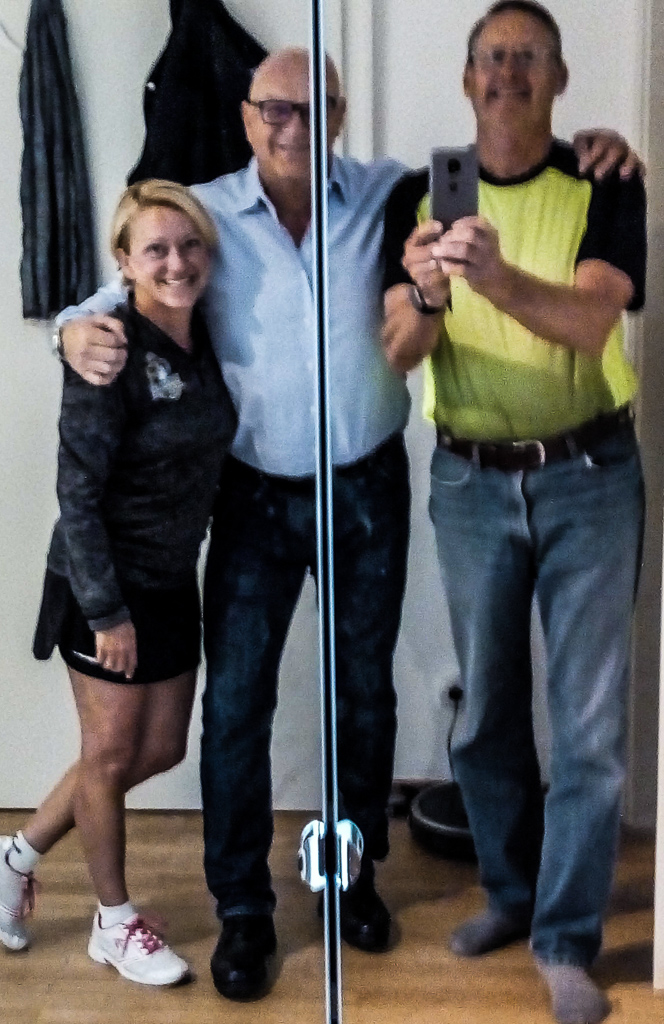 August - September, 2018

Before concluding our final house sitting assignment in SW France, best friend and McAllen high school buddy, Carlos, visited us for five days. We kept very busy walking, kayaking and attending a few community events. It was great showing him some local sights that we had previously discovered.
We took a pause in our happy trip to visit the town of Oradour-Sur-La Glane, France. The original village was destroyed on June 10, 1944, when 642 of its inhabitants, including women and 247 children, were massacred by a company of troops belonging to the 2nd SS Panzer Division of Nazi Germany. The Nazis put all the women and children in the town church. The men were placed in several barns then deliberately shot in the legs to inflict the most amount of pain. The Nazis then set the church and barns on fire. Somehow six residents survived to tell the story. There is no real explanation why the SS troops committed this atrocity other than they were angry over the June 6 Allied Army invasion. A new village was built after the war on a nearby site, but on the orders of the then French President, Charles de Gaulle, the original town has been maintained as a permanent memorial. It was very disturbing to see the burned bicycles, cars and the church. It is unbelievable to view man's inhumanity to man first hand.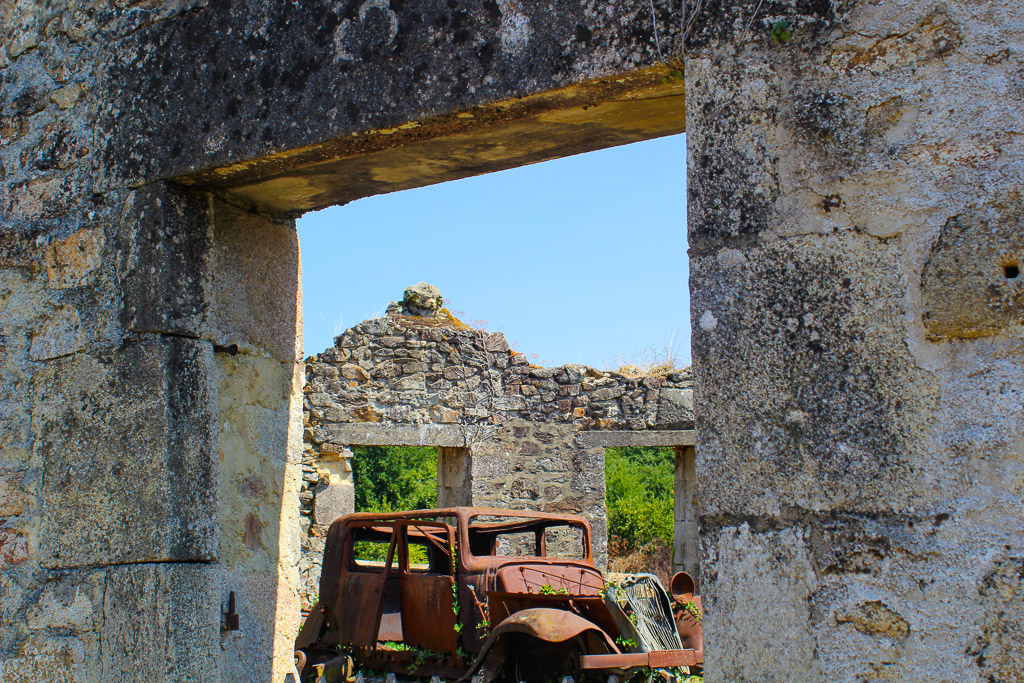 One sight very close to our house was a group of French archeologist that had discovered an entire community that existed 3,500 years ago. Using drones to capture images, they could spot areas that the crops were thinner. They identified those areas and used earth moving equipment to scrape off two feet of top soil to find the stone remnants of ancient villages. During the month of August volunteers would meticulously sort out dirt and rocks from stones that were laid in a pattern. This field was at one time a swamp that provided food and protection for its ancient inhabitants. Unbelievable!


When driving Carlos to the Dordogne Valley (France) so that he could begin his bicycling tour, we could see the Dordogne River with an endless flow of kayakers. The joys of summer!

Switzerland is as beautiful as everyone imagines it to be. The lakes, fields and its famous Swiss Alps were all a delight. Swiss cows have cowbells tied around their necks so when a herd is grazing through a pasture they create their own concert. Why do Swiss cows have bells? Because their horns don't work!!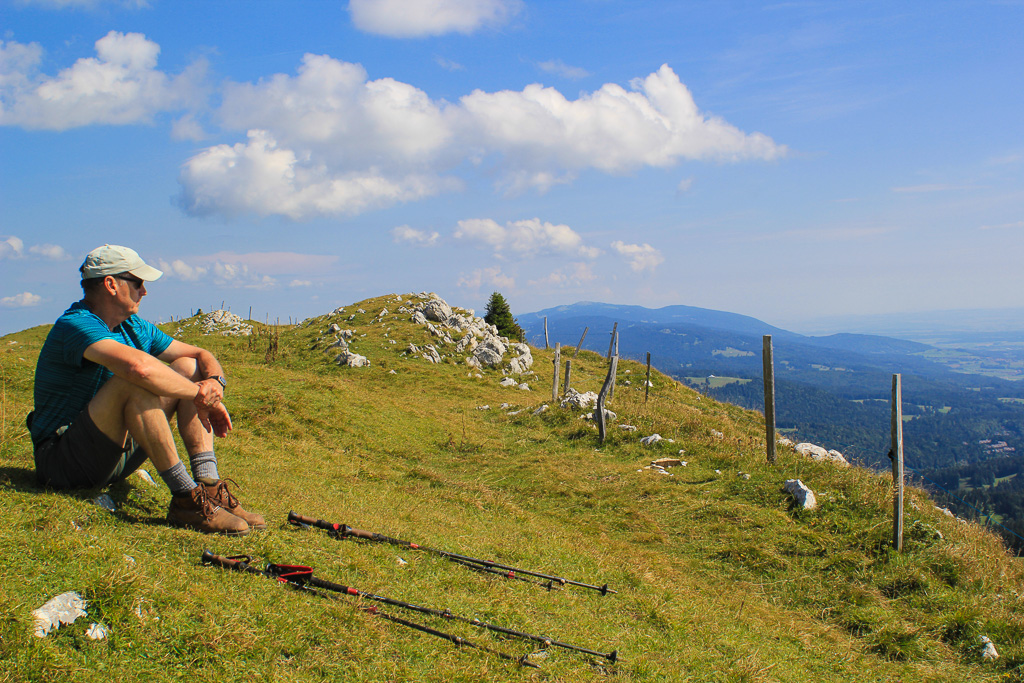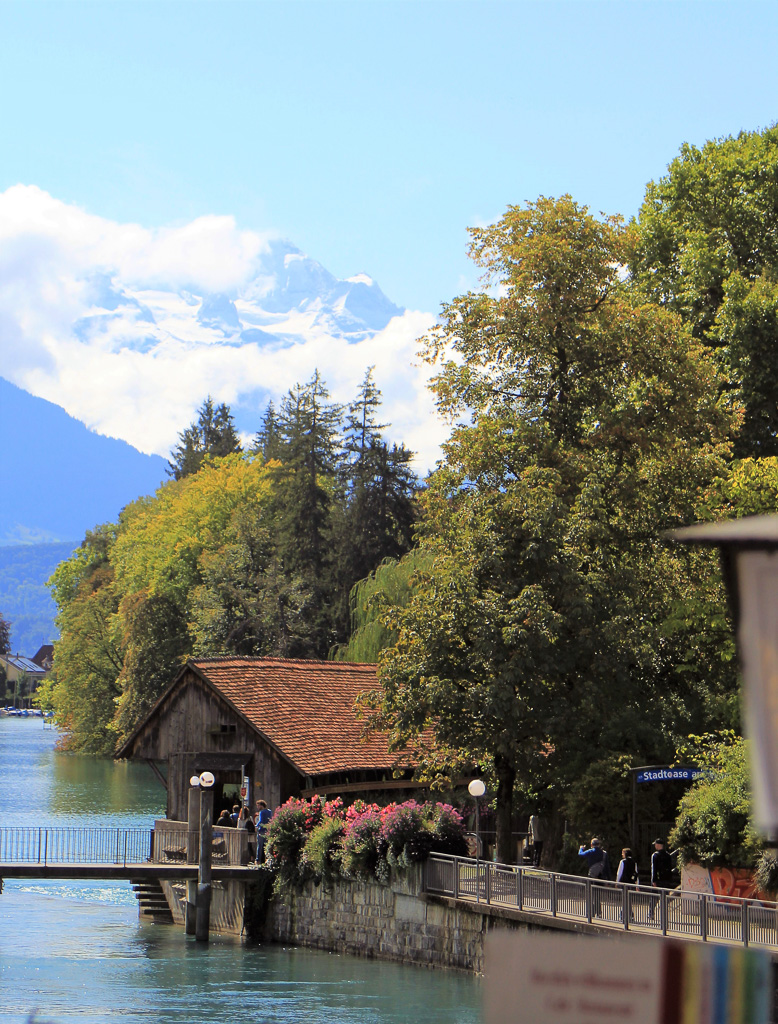 The Swiss houses and buildings are similar to France, but a little different. Maybe you can see the differences in these photos?

In Bern, Switzerland we thoroughly enjoyed the Albert Einstein museum. It was an excellent display of his childhood, his explanation of being a non-practicing Jew and his teaching career. They even tried to explain and simplify his famous discovery, The Theory of Relativity, but I still cannot explain it. I found it interesting the F.B.I. continuously spied on him because of his passivism belief. I always thought he was part of the atom bomb research but he wasn't allowed to participate because he was considered a security risk. The museum does display the actual letter Einstein wrote to President F. Roosevelt describing the possibility of creating a mass destruction bomb using uranium and his pointing out the Germans were probably already pursuing this idea. Einstein's letter was the initiative in creating the Manhattan Project (build an atom bomb).

We used our trekking poles for some great hikes. One day our hike was about 2,000 meters up, the second hike was about 3,000 meters down. My knees preferred hiking uphill vs. downhill.

An unusual sport we saw was river surfing. Swiss guys wearing wet suits would stand on surf boards downstream of river weirs. It was fun to watch!

If you look closely this lion is mortally wounded. It is called, "The Lion of Lucerne (Switz.)" It was carved into a cliff in the middle of the city as a memorial for a group of Swiss Guards that were massacred in 1792 during the French Revolution.
When I saw this small group of musicians walking in Lucerne I jokingly told JD, "I think I'm in Guanajuato (Mexico)!" As it turns out I was not all wrong. These guys were from Spain performing traditional music during an international festival.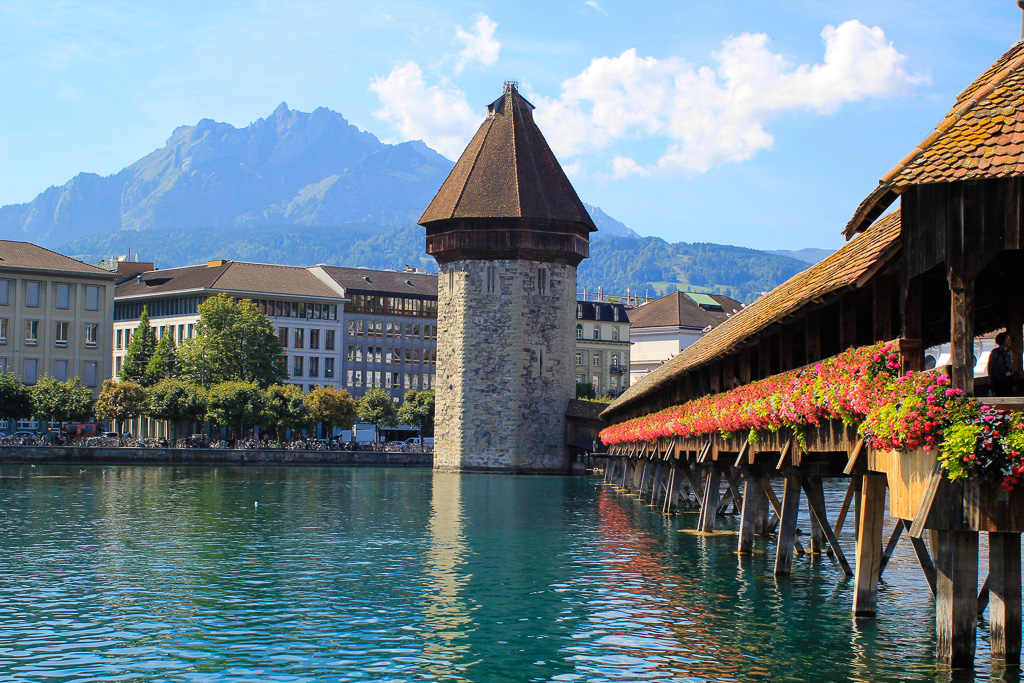 We returned to France to return our leased car and to visit Strasbourg, France, the home of my great-great grandparents, the deRemeaux family, later changed to Deremo.

Strasbourg (Str-ASS-bourg) was a Roman city that is located in the Alsace Valley of France. It was strategically important because it was one of the few places the Rheine River could be crossed. The Romans occupied it for centuries until they were defeated by The Huns (of present-day Tajikistan). The Huns did not stay long and Strasbourg was an independent city until 1681 when King Louis XIV (The Sun King) arrived with 32,000 soldiers to conquer a city of 28,000. That is when Strasbourg first became part of France. Strasbourg later became German, then French, then German, etc., etc. We met a man who said his grandfather had never left Strasbourg but had changed nationalities four times (in 1871 it became German, after WWI French, the Germans invaded during WWII and later the French took it back). Each time there was a change the official language and governing laws.

I recall my grandmother telling me about my great-great grandparents owning a restaurant in Strasbourg, Le Chaval Blanc (The White Horse). I located the restaurant and unbelievably it is still in business. The young manager of Le Cheval Blanc confirmed the restaurant had been in business for over 200 years although he did not know the details. It was surreal to be there knowing my tiny part of the building's history. The food Alsace food (pig knuckle with sauerkraut) was excellent but they have modernized by serving 'Le Cheeseburger'.

We had another reunion in Strasbourg seeing some Quebec friends, Jocelyn, Rene and Jacqueline, who are snowbirds in Mission, TX. We had a great lunch together chatting and then touring the city.

We had the privilege to visit many small cities that were not affected by the war. The half-timbered homes are quite spectacular and can be found throughout Germany and sections of France. We were told these houses are not easy to live in because almost none of the corners are squared and the floors can be very uneven.

From Strasbourg we no longer had a car so off we went to bus and train stations. Trains throughout Europe are very efficient. Buses do not run on-time but the cost is significantly less and, depending on your destination, the travel time can be the same.
We took a day off from bus/rail travel for a day cruise of the Rheine River. It was very relaxed and we passed so many ancient castles that formerly guarded the Rheine. It was September and grape picking is full-on for this year's wine making. The river cruise was our first time to interact with busloads of American tourists; we cannot say it was a pleasant experience. We don't like tourists, except our friends and ourselves, HA!
One advantage of not being on a tight schedule is discovering 'off the beaten tourist track' places that are not internationally famous. One of these was the small city of Kassel, Germany. The city is known for two things. First, The Brothers Grimm, creators of Cinderella, Little Red Riding Hood, etc. lived there for many years and there is a museum dedicated to their works that includes the first German dictionary. The second famous sight is a giant Hercules statue that overlooks the city. Water has been released periodically from a mountain pond to an elaborate artificial river cascading down from the statue for over 300 years. The release is scheduled and crowds gather to watch the flow of water travel down the mountain with it eventually creating a huge water fountain at the base. Quite a sight!

We all read/hear about bad stories and fears concerning recent European immigrants, many of them justified. The following are the stories of three guys we met while drinking coffee in an outdoor café.

While on a long walk we stopped at a small food truck for a cup of coffee. There was a very handsome young man that waited on us. While waiting for our coffee I asked, "what is your story of how you learned perfect English?" His reply was that he just picked it up when talking with friends. He later told the rest of the story.

He was born in Syria, his father was a doctor and the Syrian rebellion had become dangerous for everyone. Some friends, and family, supported one side and others supported the other side. So, his father sent his 14 year old son with some men to Turkey. In Turkey they met some new friends and he was able to get on a boat, cross the Mediterrerean Sea and land in Greece. From there they walked 700 miles to seek asylum in Germany. Along the way they had no food or water and most of the time they were desperate and they were never certain they would survive the journey.

He survived and was reunited with an uncle living in Germany. After passing a German language proficiency test he enrolled in a vocational school to be a cardiologist assistant. His long term plan is to become a doctor. Meanwhile his family fled Syria, is now living in Turkey but his father is unable to practice medicine. All of this has occurred in this young man's life; he is only 19 years old.

His former roommate then appeared at the café and we asked his story:

He grew up Afghanistan. His father was a general, was wealthy and his family lived the good life until a Taliban sniper killed his father. The family then lost everything. He applied for asylum in Germany, his mother and some sisters now live in Sweden and a brother lives in Belgium. He also has an uncle (that he has never met) that was trained to be an engineer in Russia and now is an engineer in Houston. The former roommate now works in an assembly line and is also in vocational school training in engineering.

The third guy we met was the fry cook at the café. His English was poor so he didn't tell his story about leaving Syria. At one point he was complaining about Germany and our new friend immediately scolded him, looked me in the eye and said, "Every day I give thanks to your God for getting me here safely. We live in a country without war and we have everything we need." He then turned to the cook and hissed "Never complain about Germany!"

You simply don't get these experiences sitting with a group of American tourists that spend their time looking at their devices.

We headed north to the city of Berlin to visit a sailing friend, Petr. We first met Petr in the San Blas Islands, Panama. As we crossed the Pacific Ocean our paths would cross in different countries. One special memory was welcoming his boat, Endless, with champagne and cocktails when they arrived in French Polynesia after a very long crossing. In Tahiti we were on his boat watching Germany win the World Cup at 4 in the morning and we also spent the summer together in New Zealand. As they say, "New friends are like silver and old friends are like gold." It was great seeing Petr and staying in his luxurious apartment in the heart of Berlin. An additional bonus was witnessing the Berlin marathon and its 44,000 runners.

A very over used expression to describe Berlin is 'amazing.' Throughout the city there are pictures of Berlin at the conclusion of WWII. In summary, in 1945 Berlin was a pile of rubble with only a few heavily damaged historical structures remaining. Berlin was later divided by a wall in the early 1960's. The East German (Soviet Union backed) government built the wall to keep their people in (not to prevent outsiders to come in). The Berlin Wall was symbolic of everything wrong with the Cold War and the Soviet communist state. Many people died or served long prison sentences by trying to escape East Germany.

In 1989 as a result of changing economics and political pressure, East German border guards did not appear at the border and East Germans were able to cross freely into West Germany. Within a few years East Germany no longer existed, the government and the people were reunified as one country. There have been, and still are, inequities but the unification process is an unqualified success.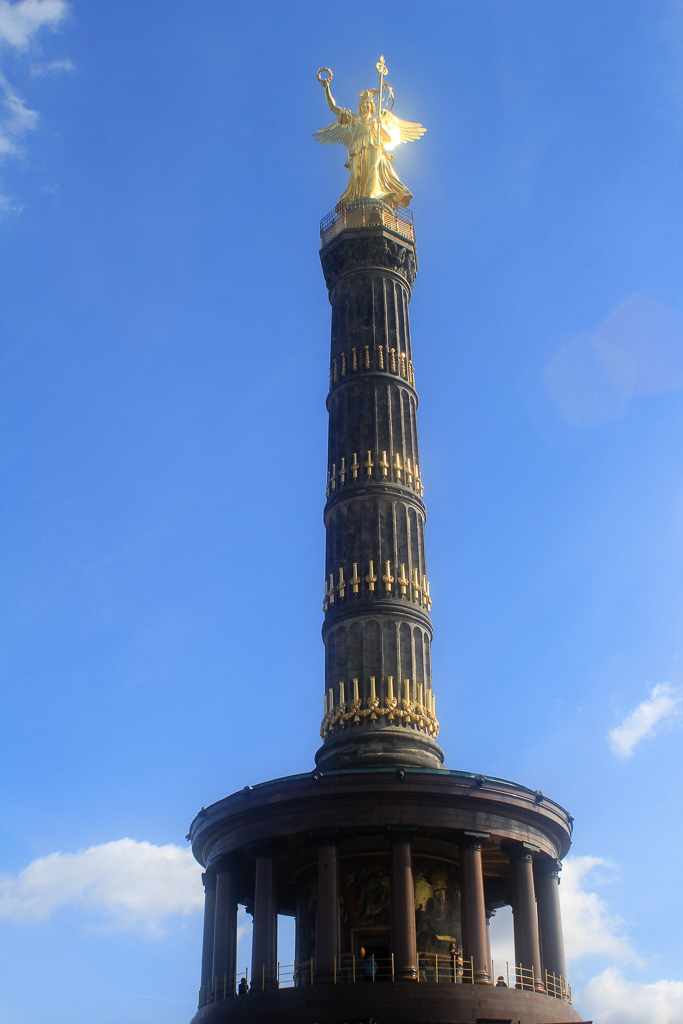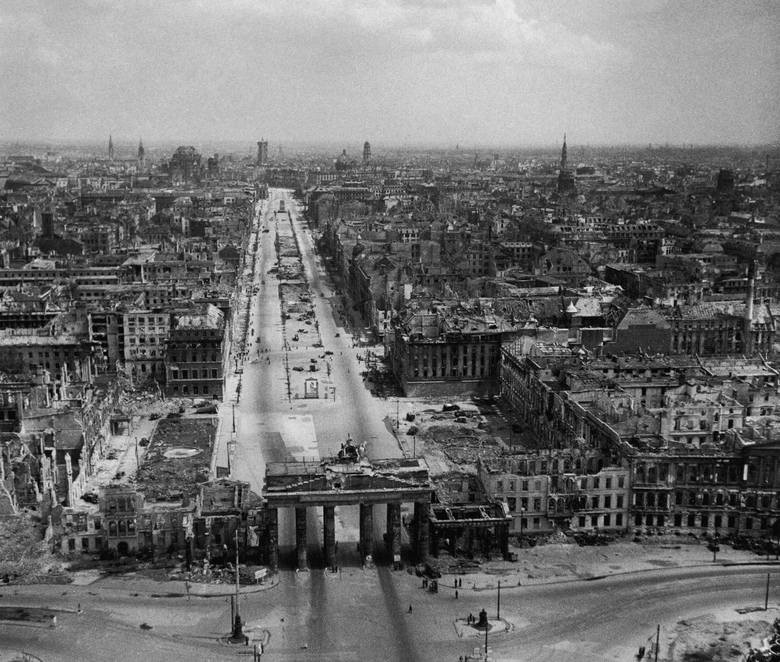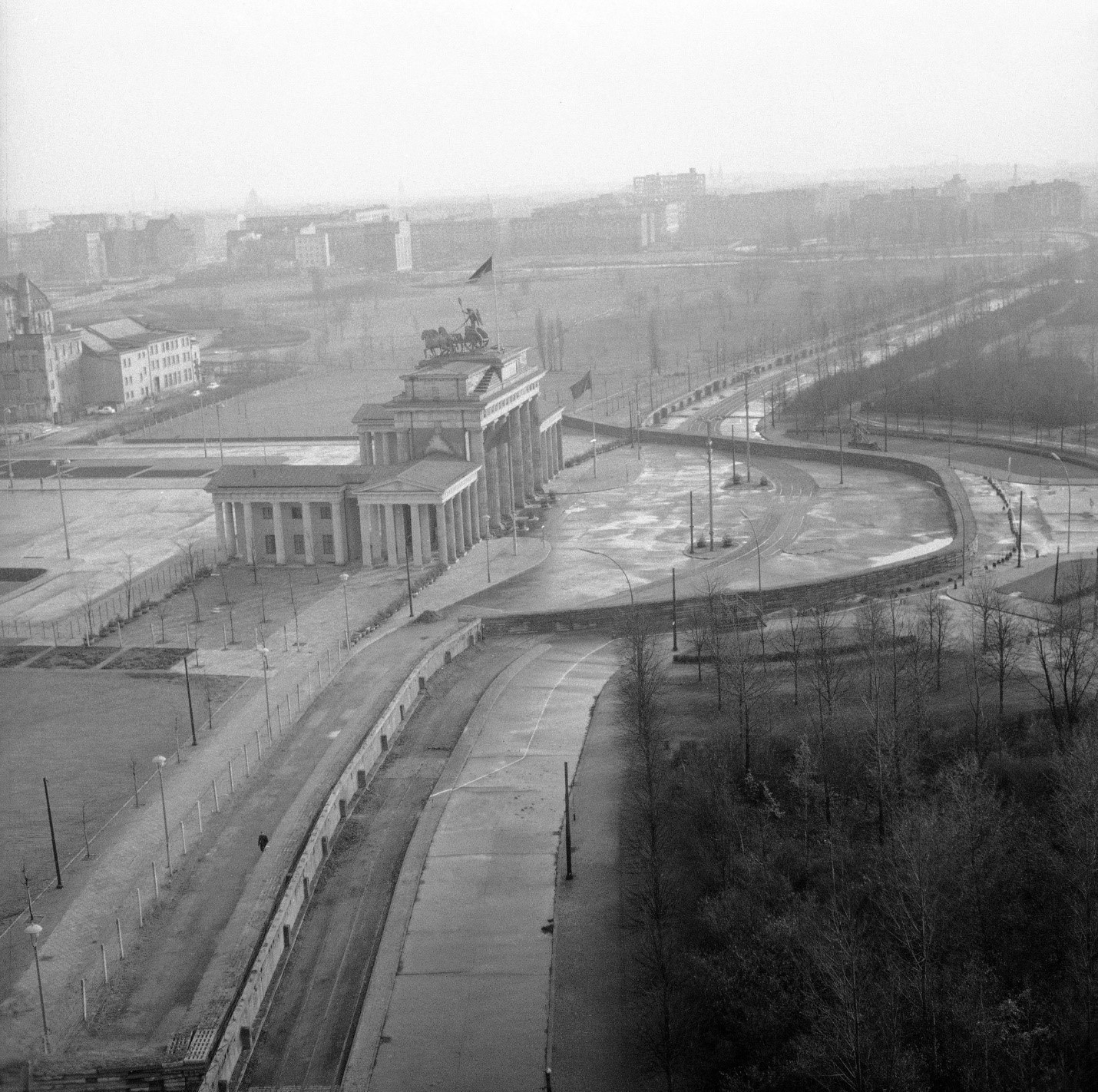 The picture above is a small portion of the modern look of the Brandenburg Gate during the marathon. Below are photos showing the Brandenburg Gate and Berlin's transition in the last 75 years: 1945 after the war and the 1960's behind the Berlin Wall. Berlin is once again one of the world's most beautiful cities!
Our next journal will display more of Germany, Switzerland, Czech Republic and The Netherlands.

Regards to all!

Brian and JoDon