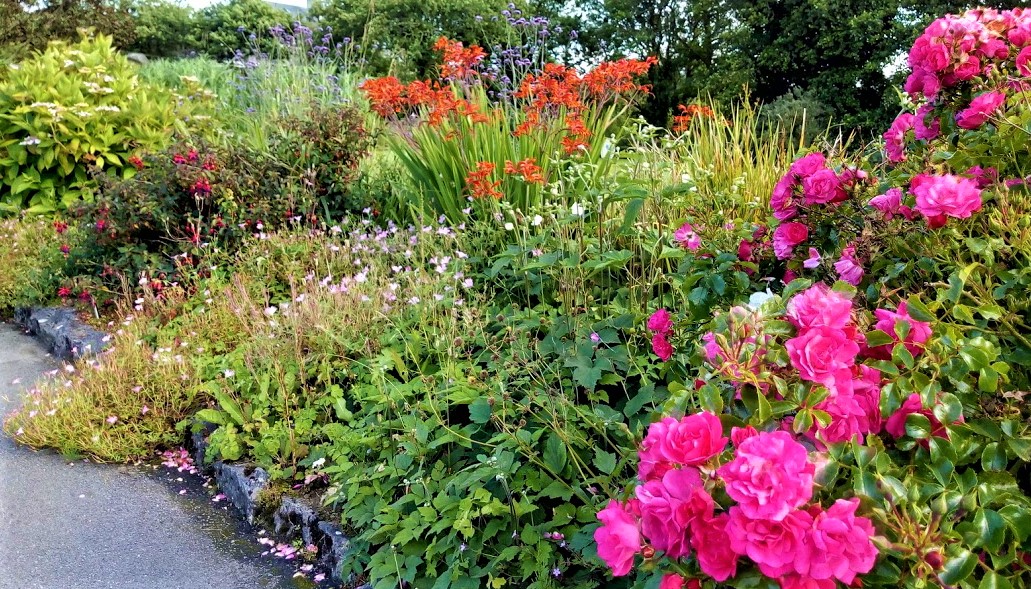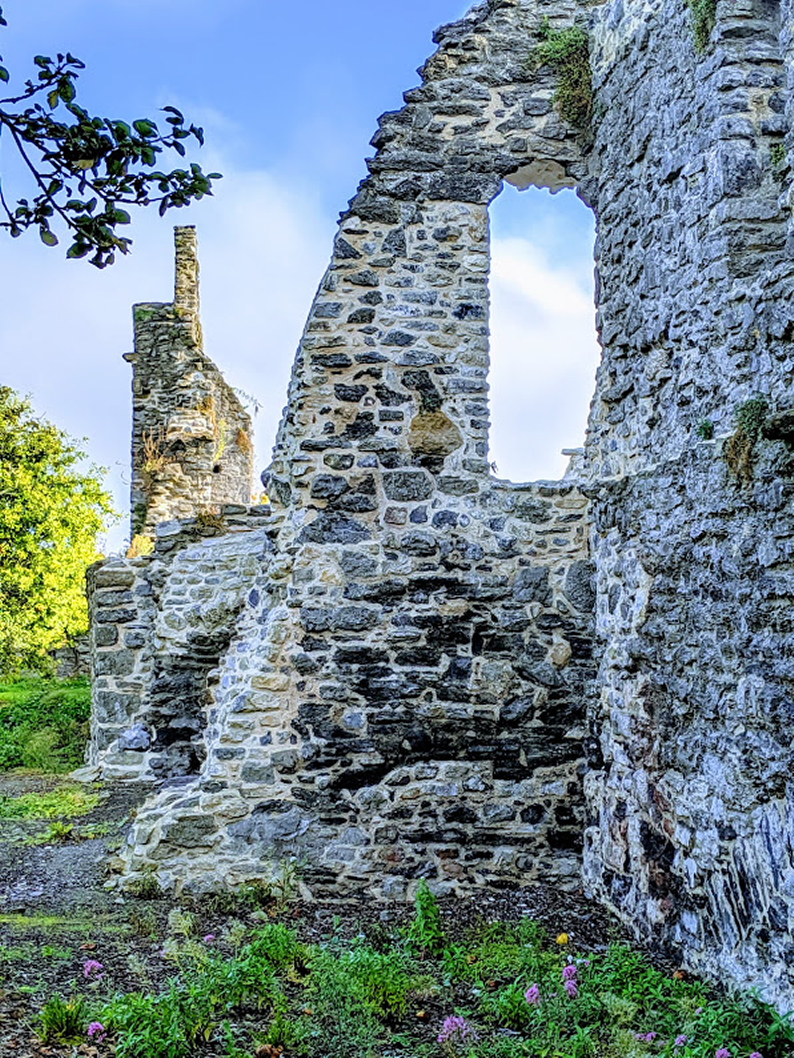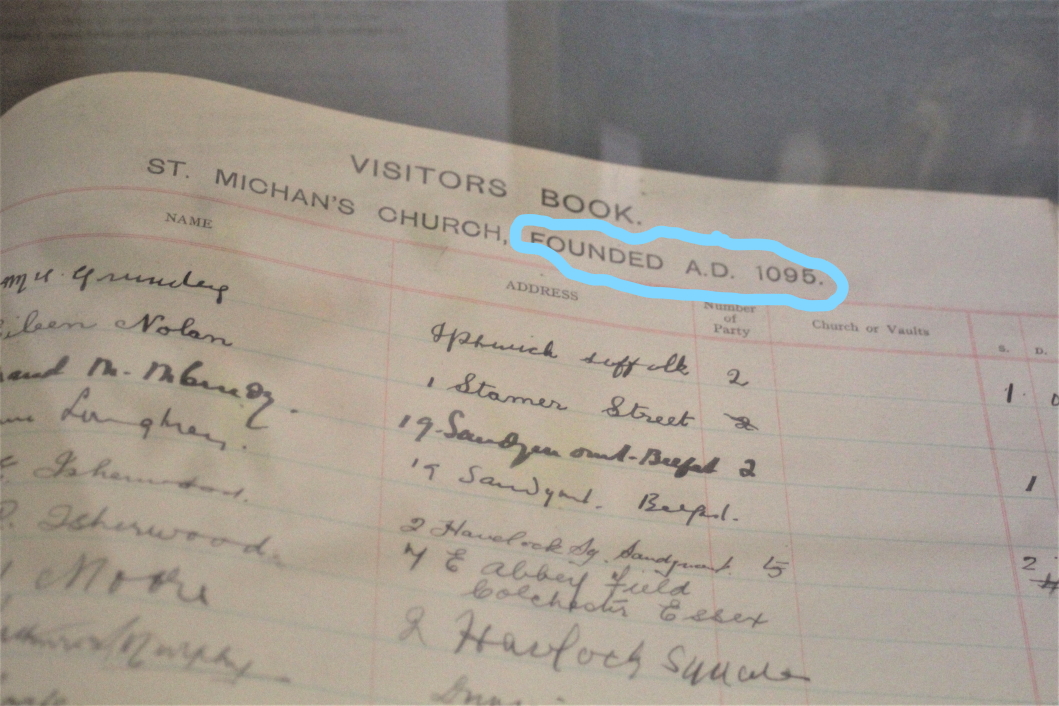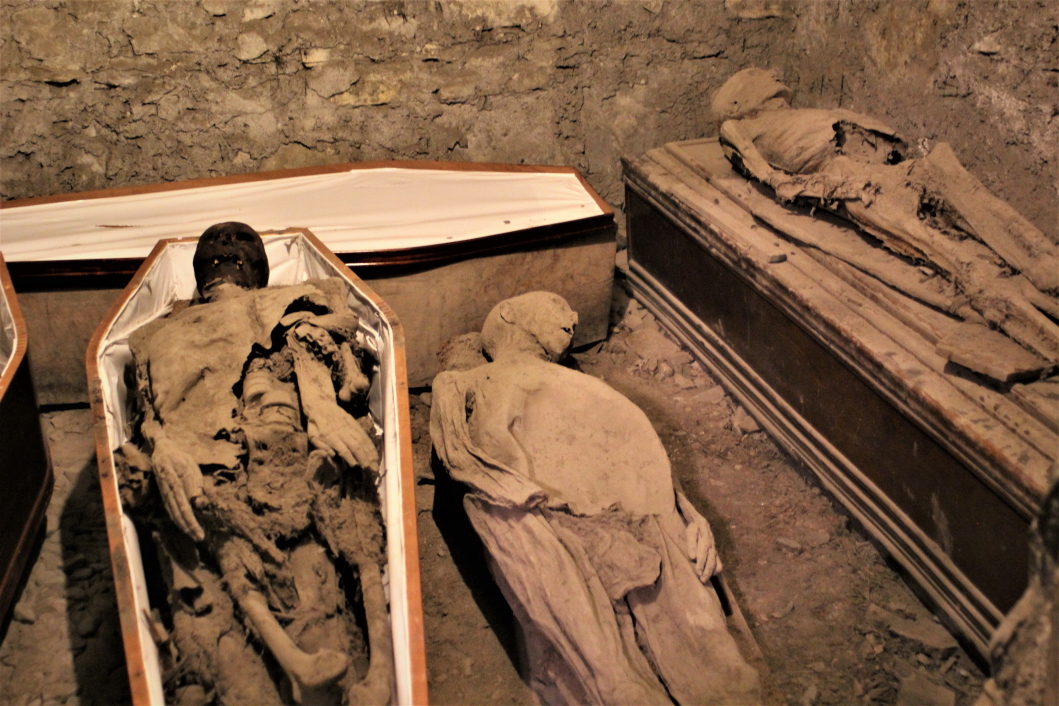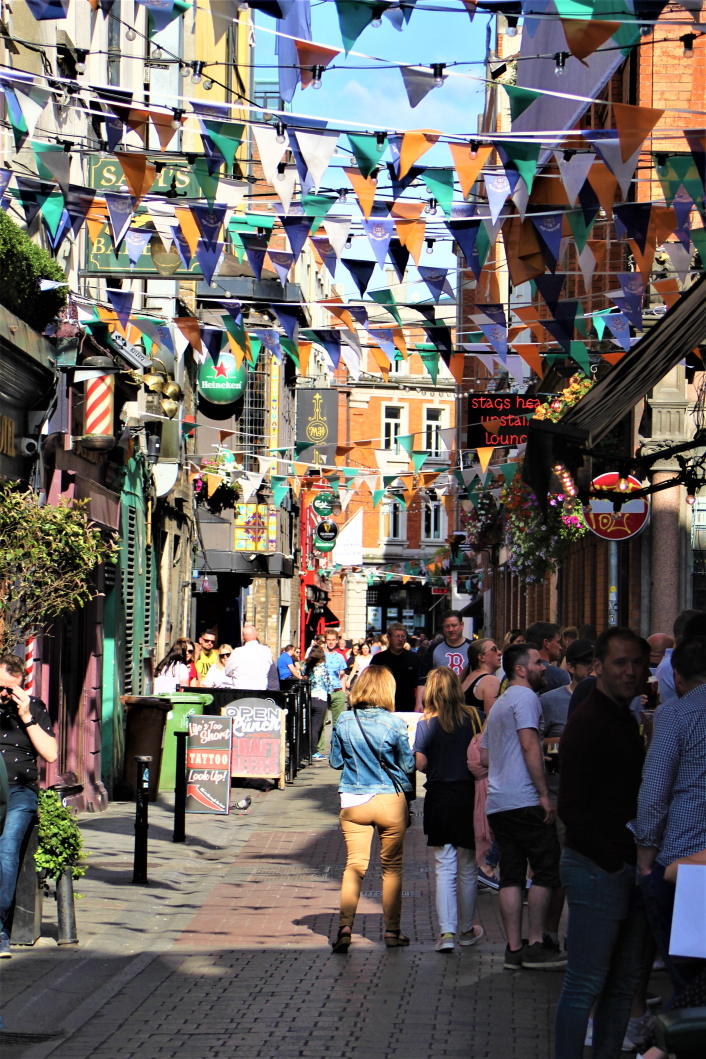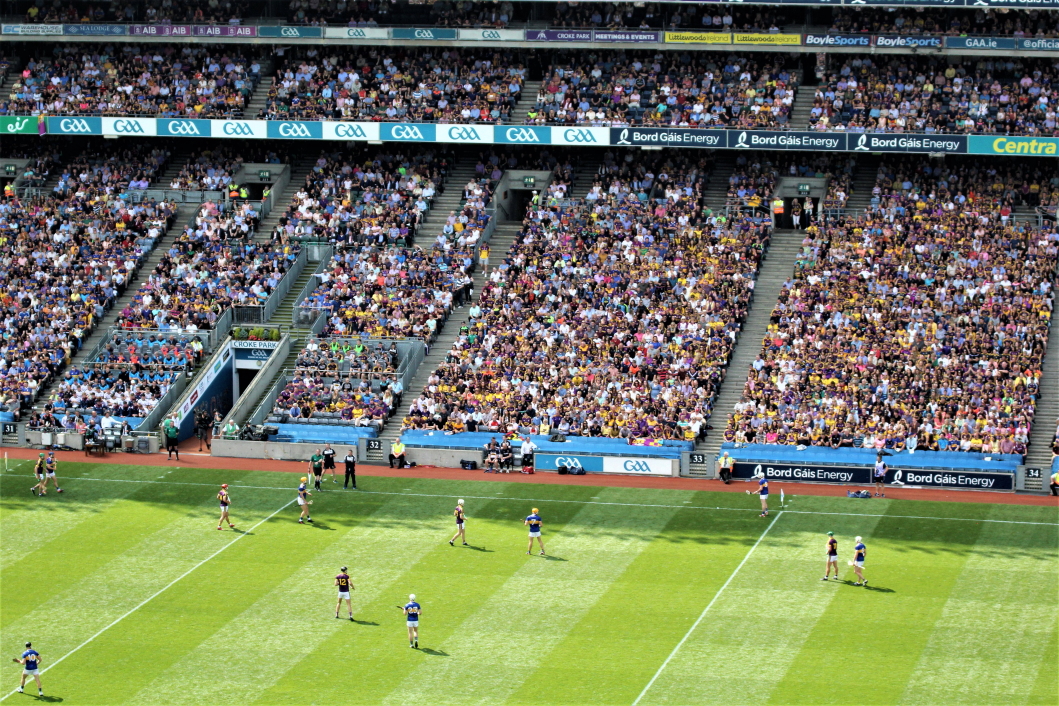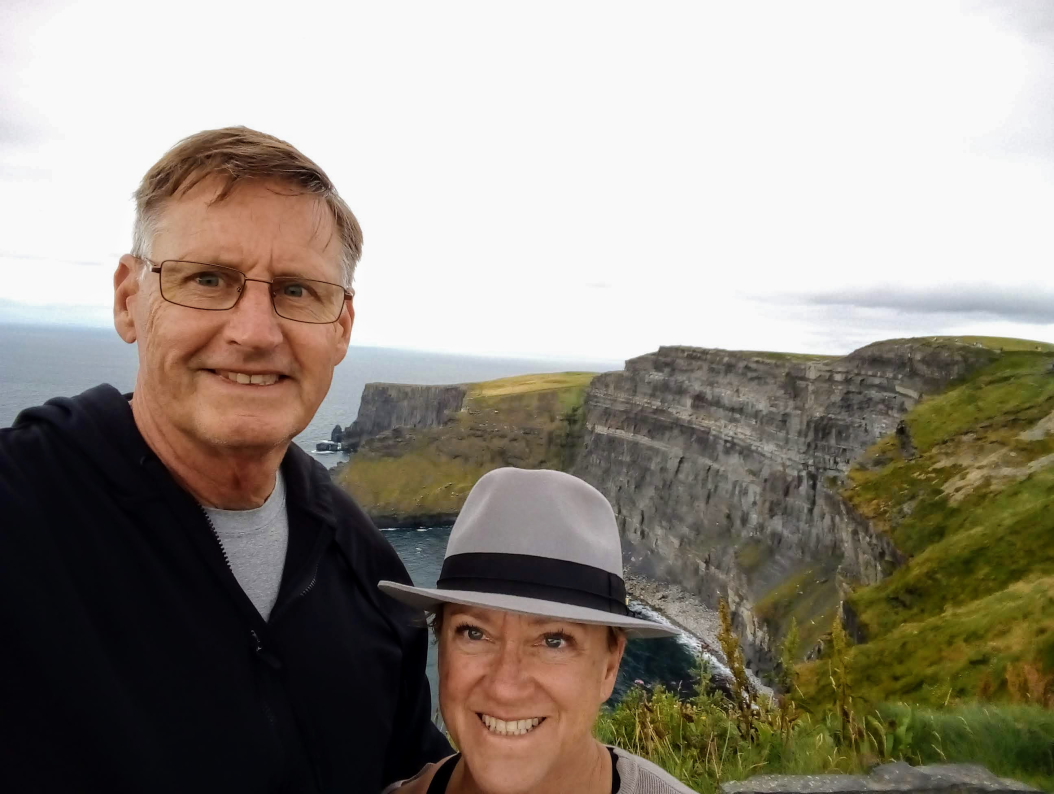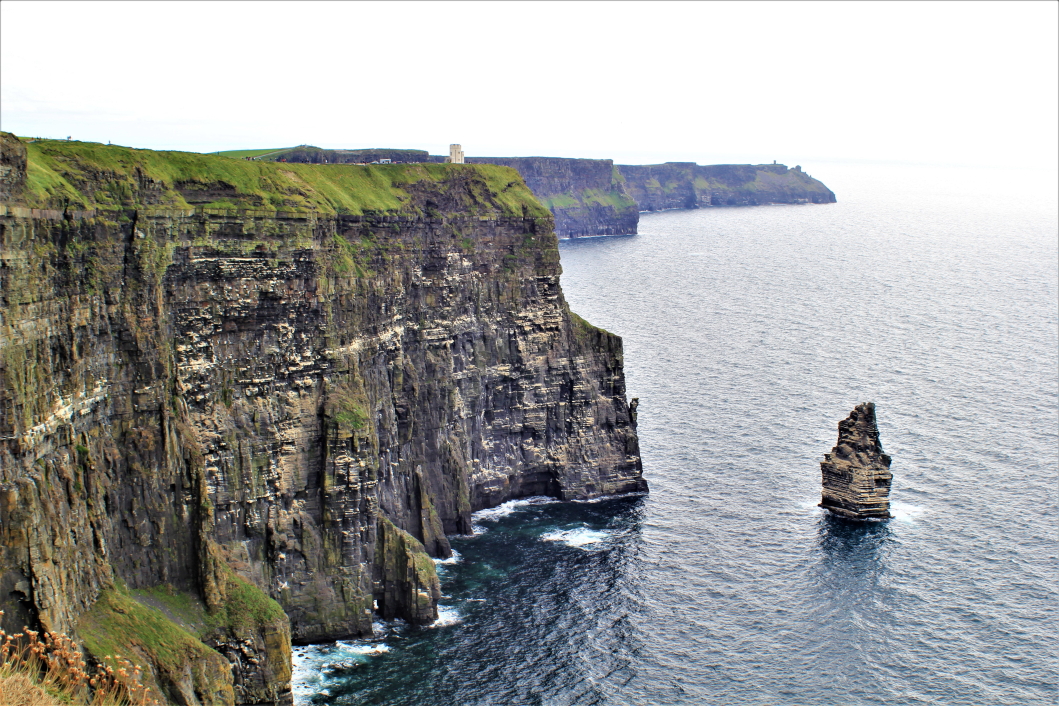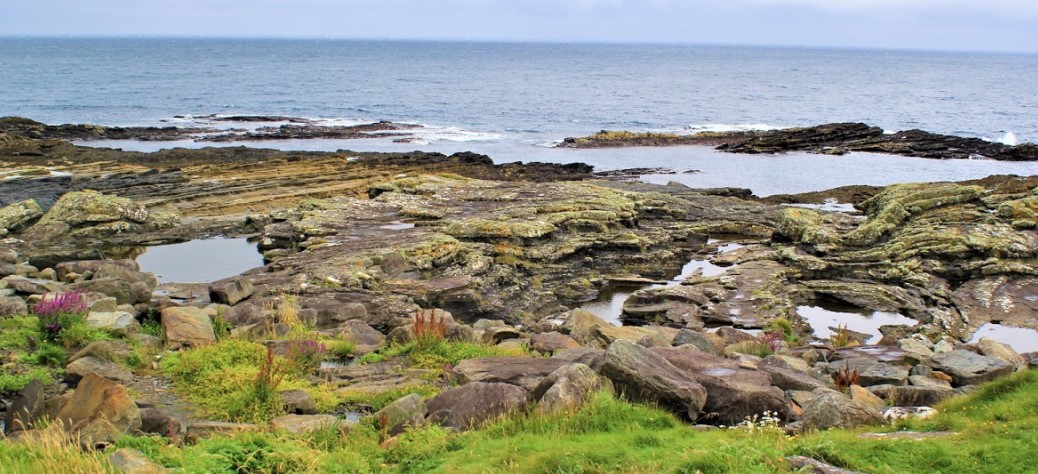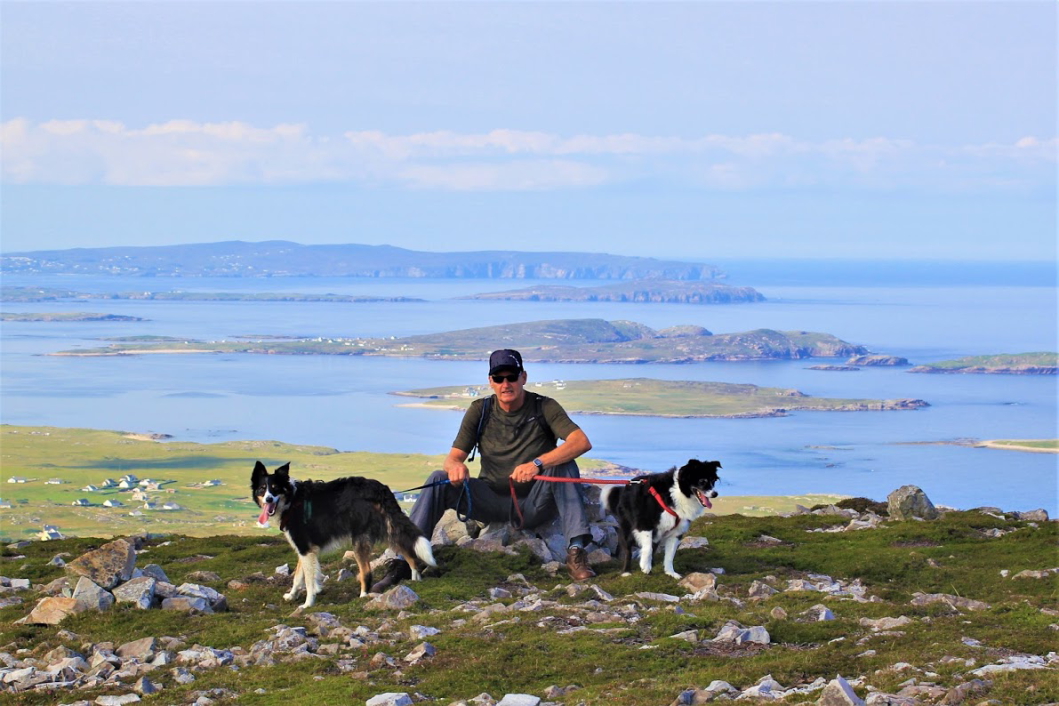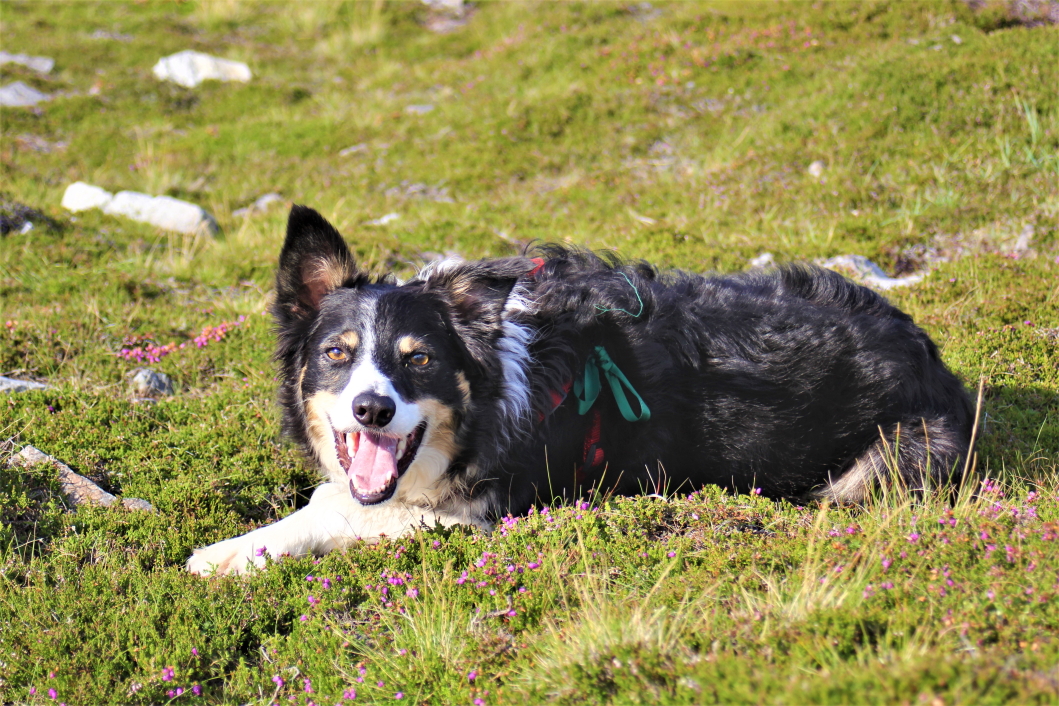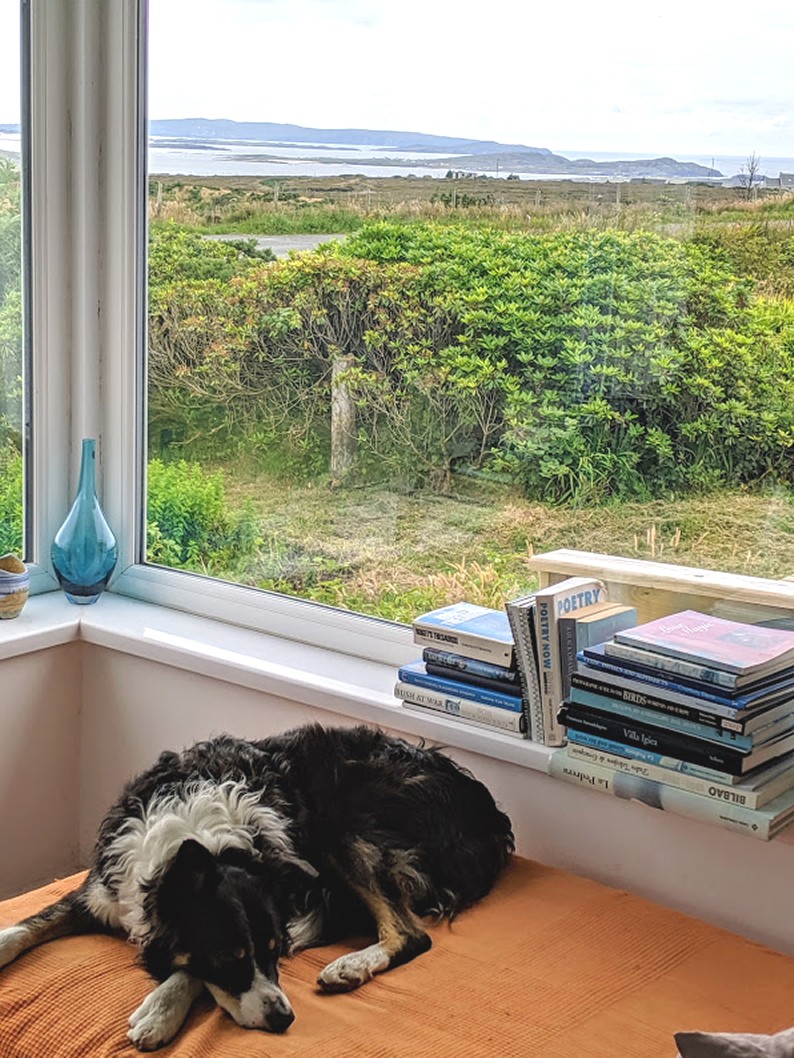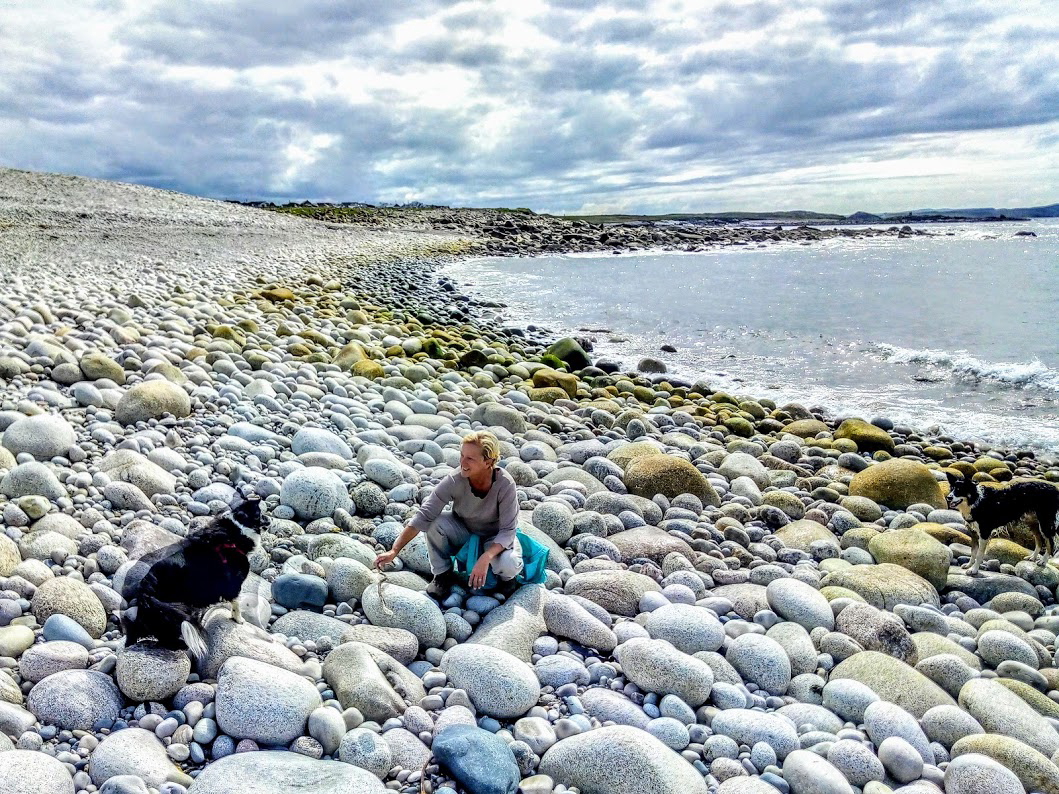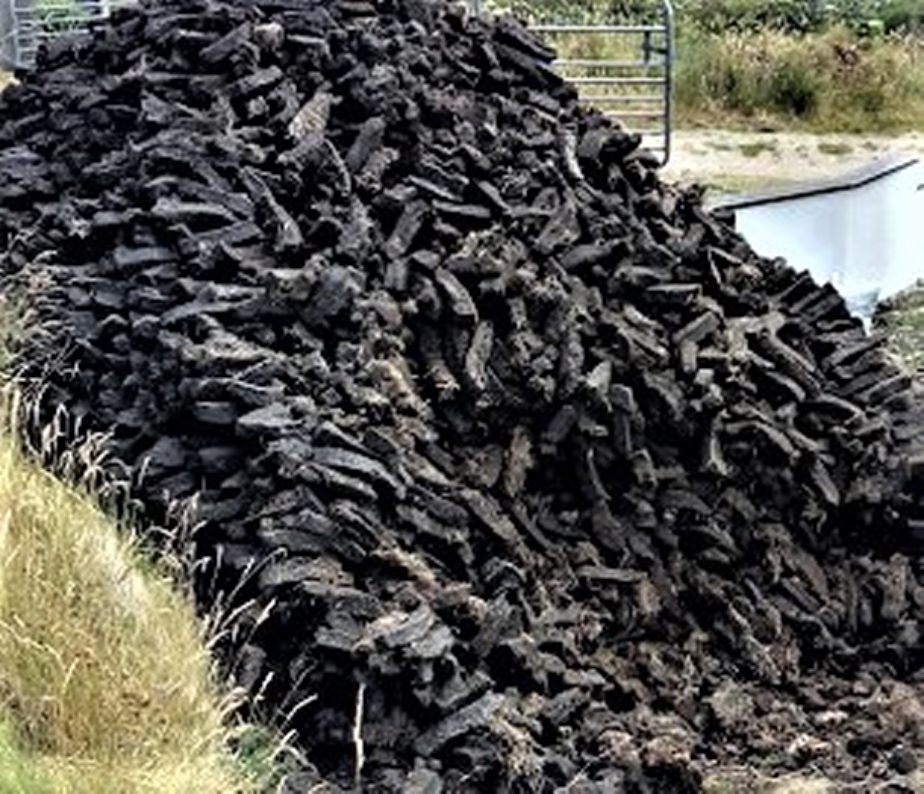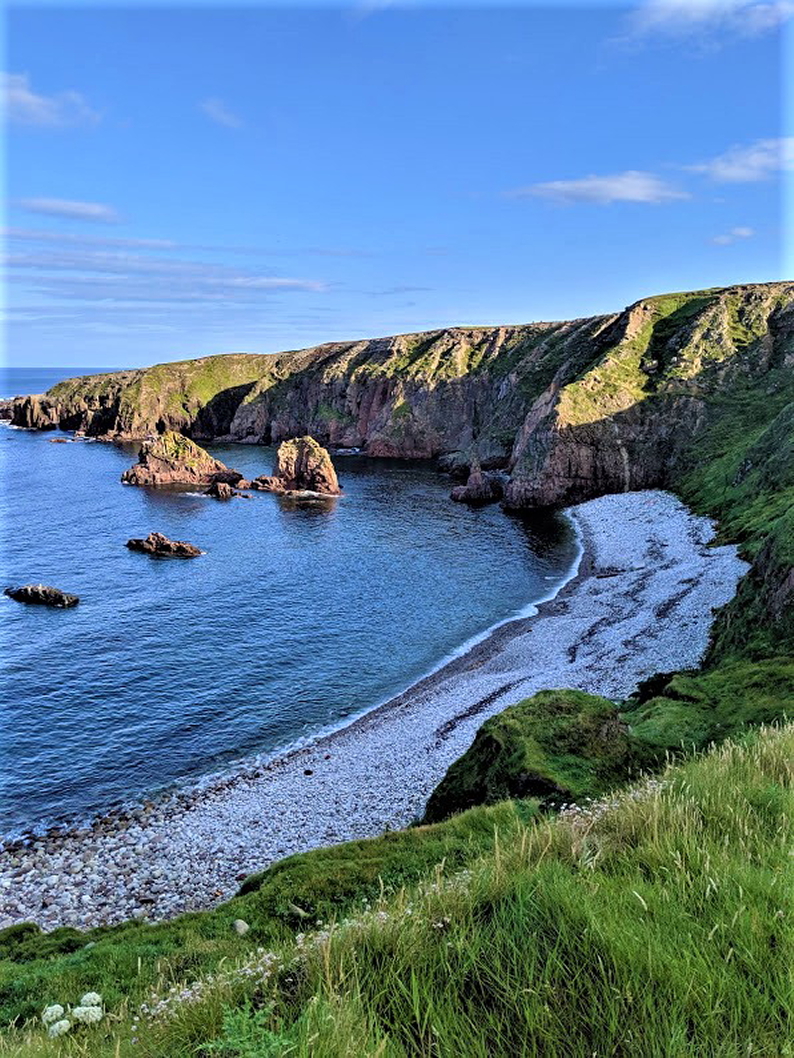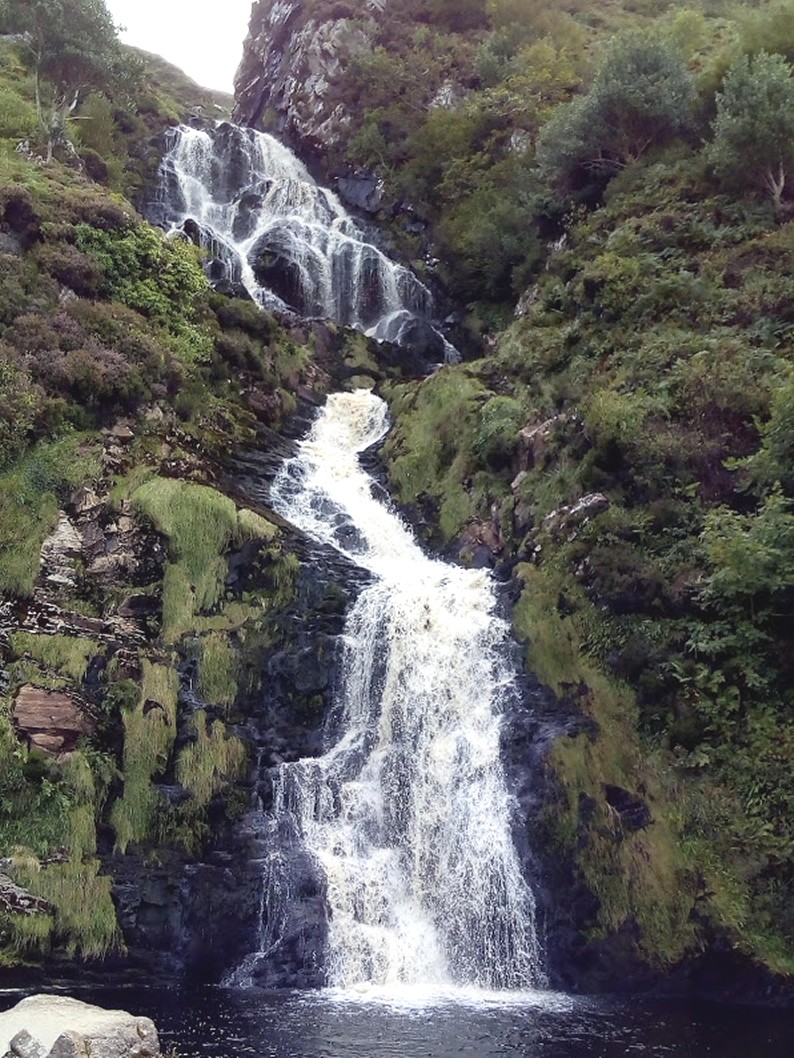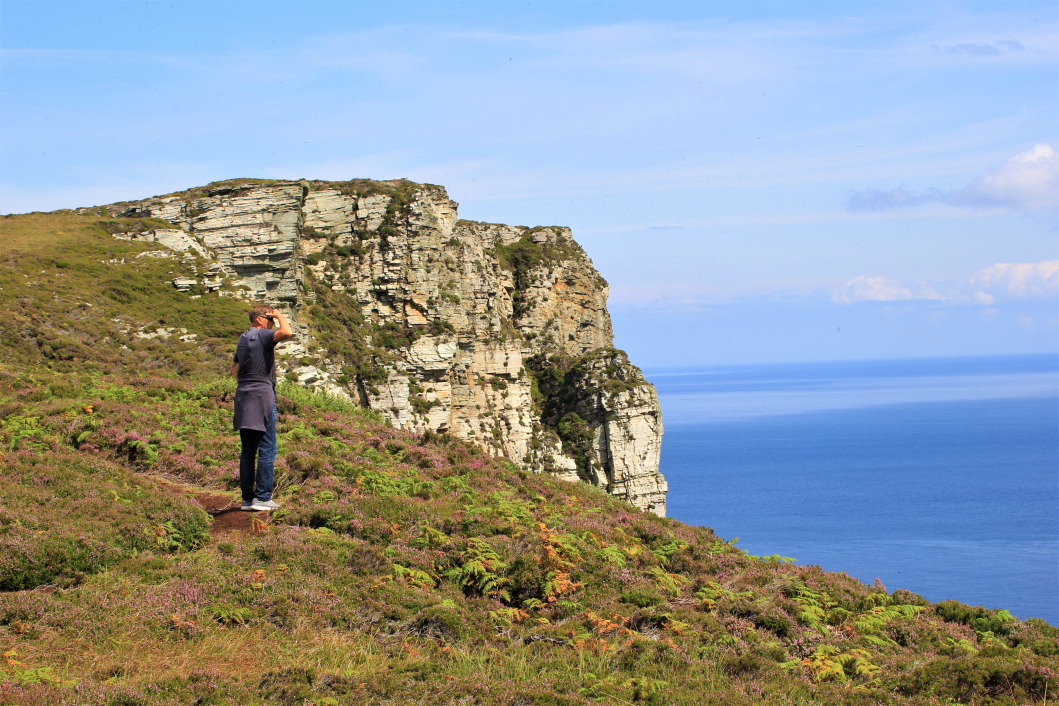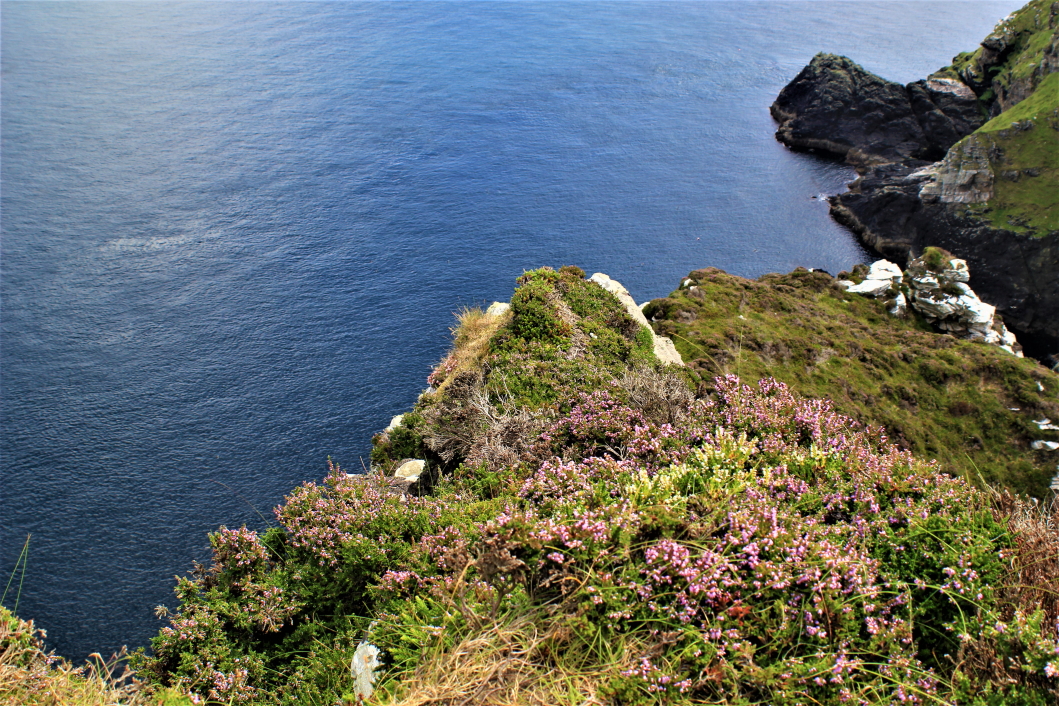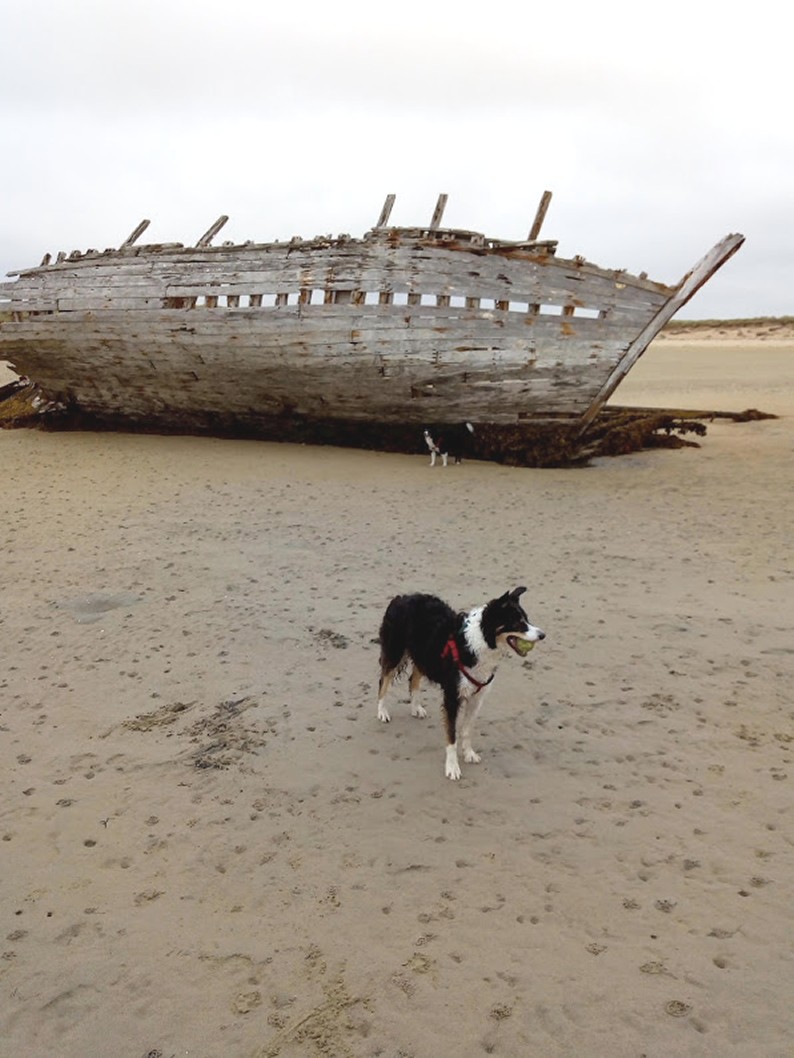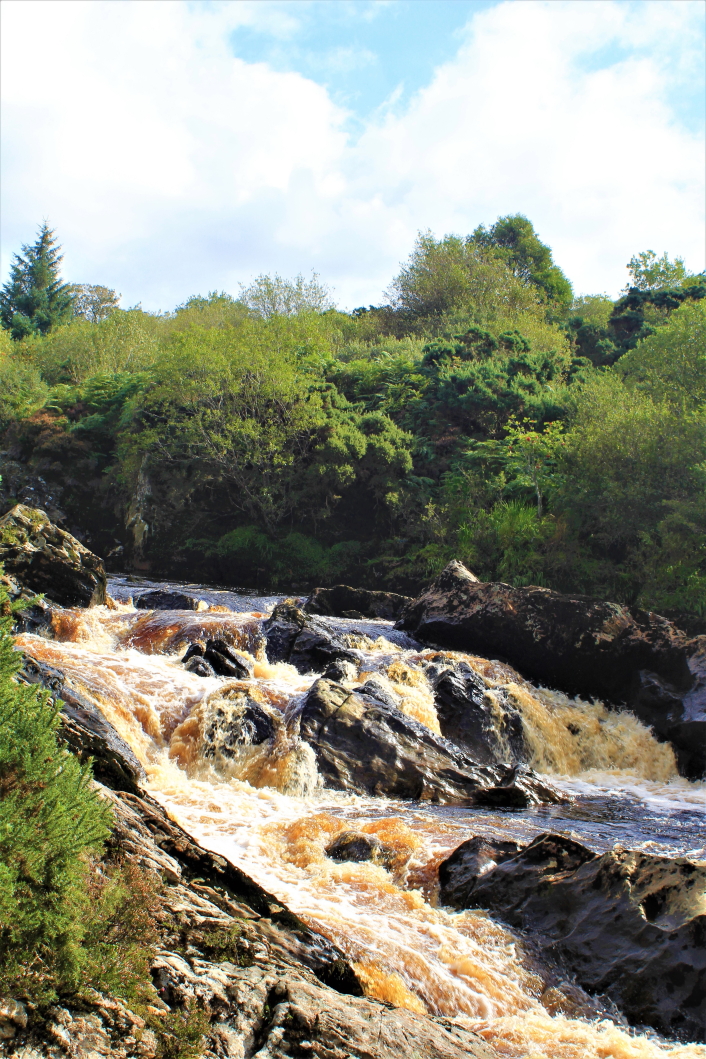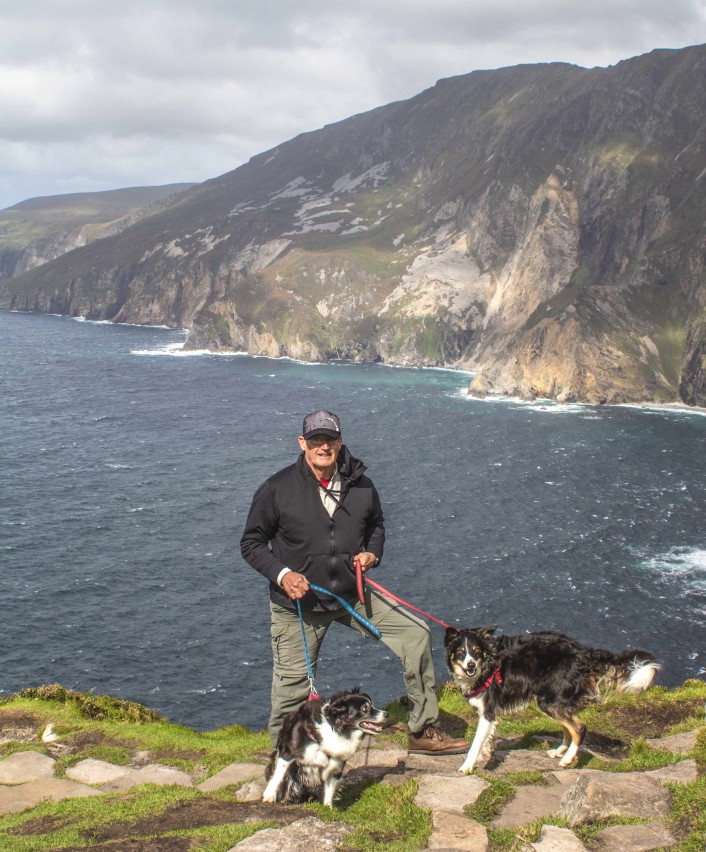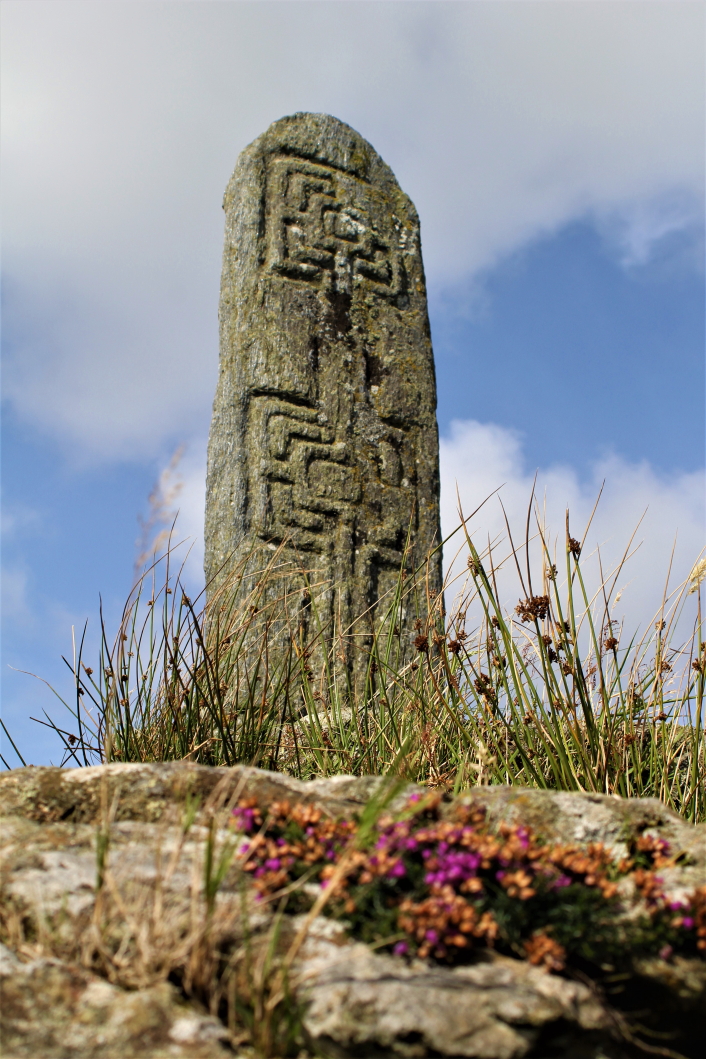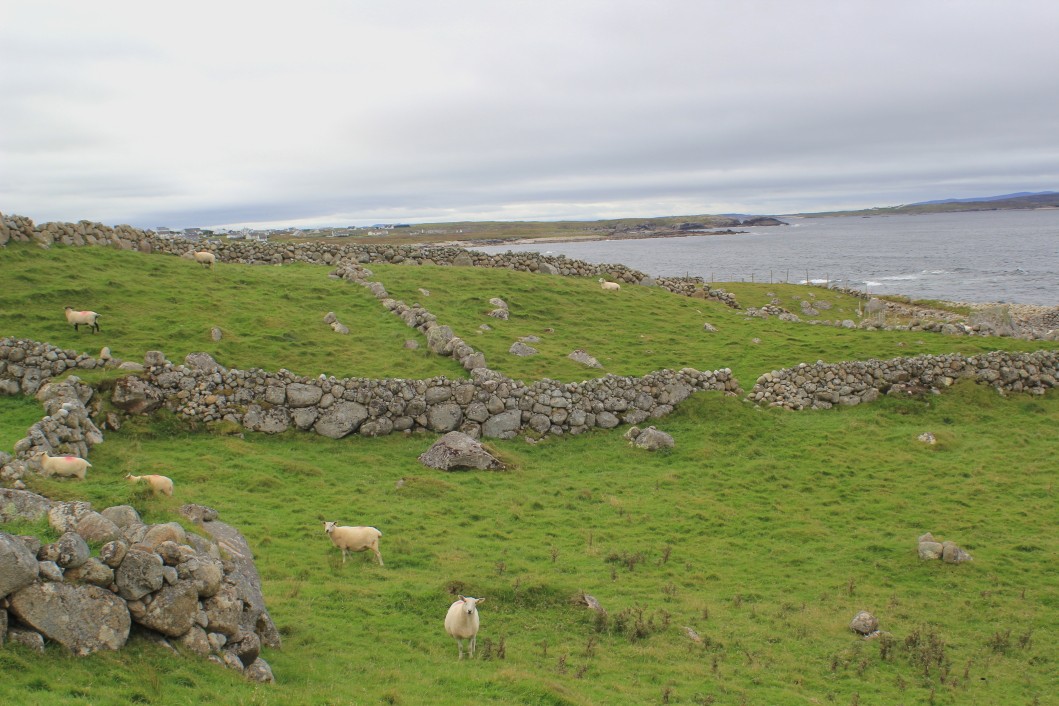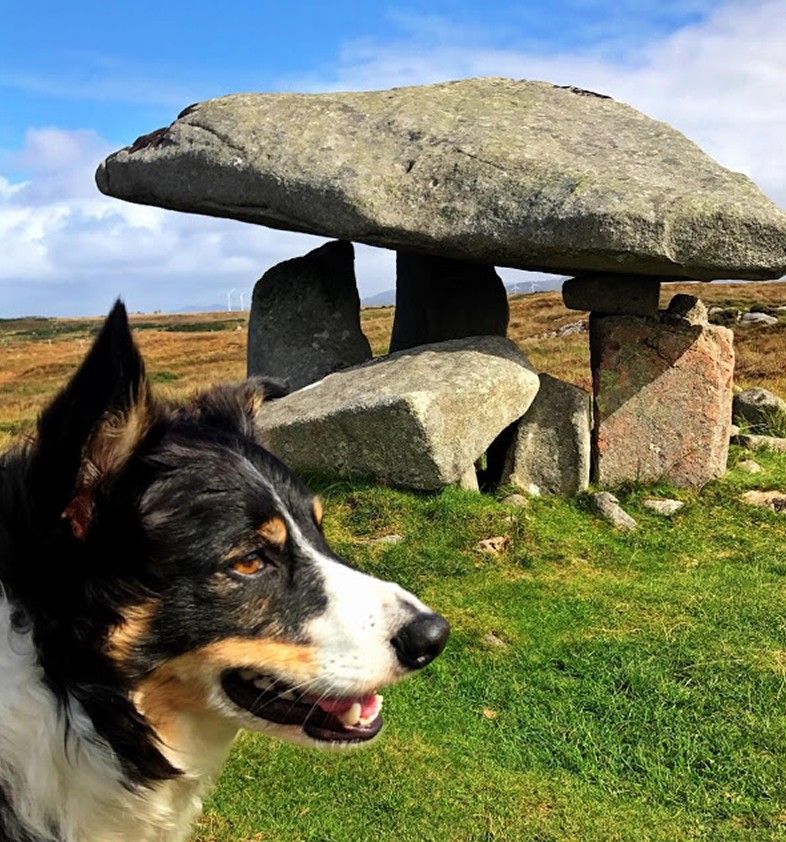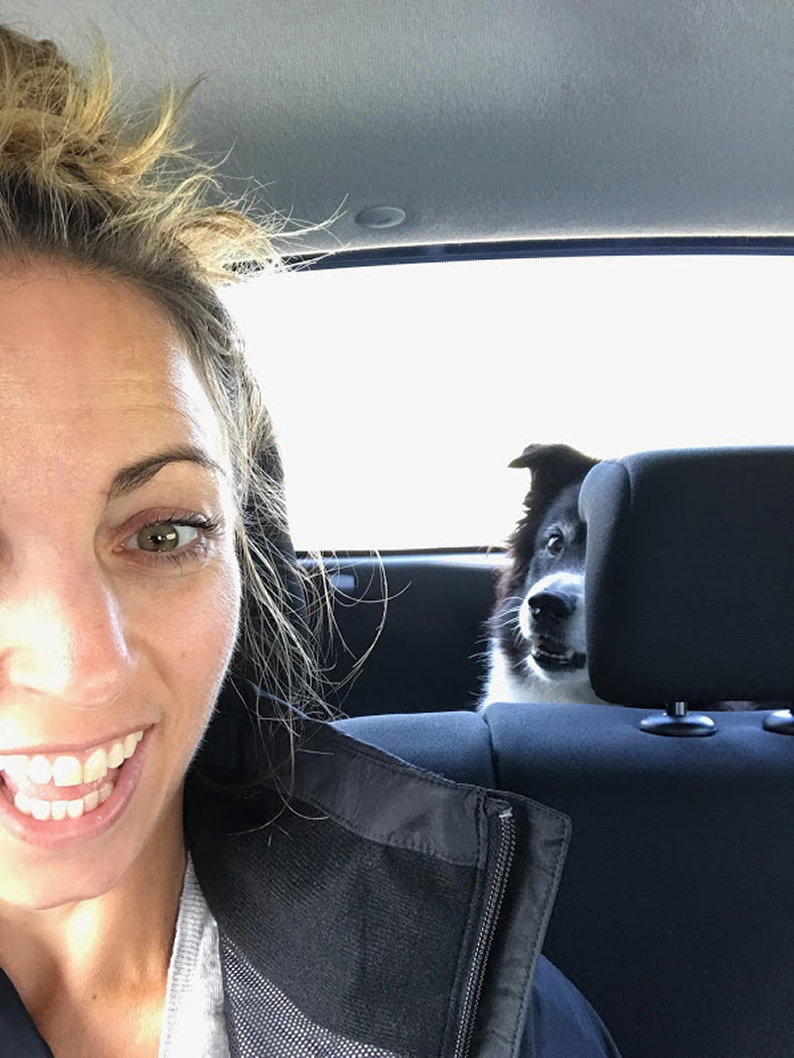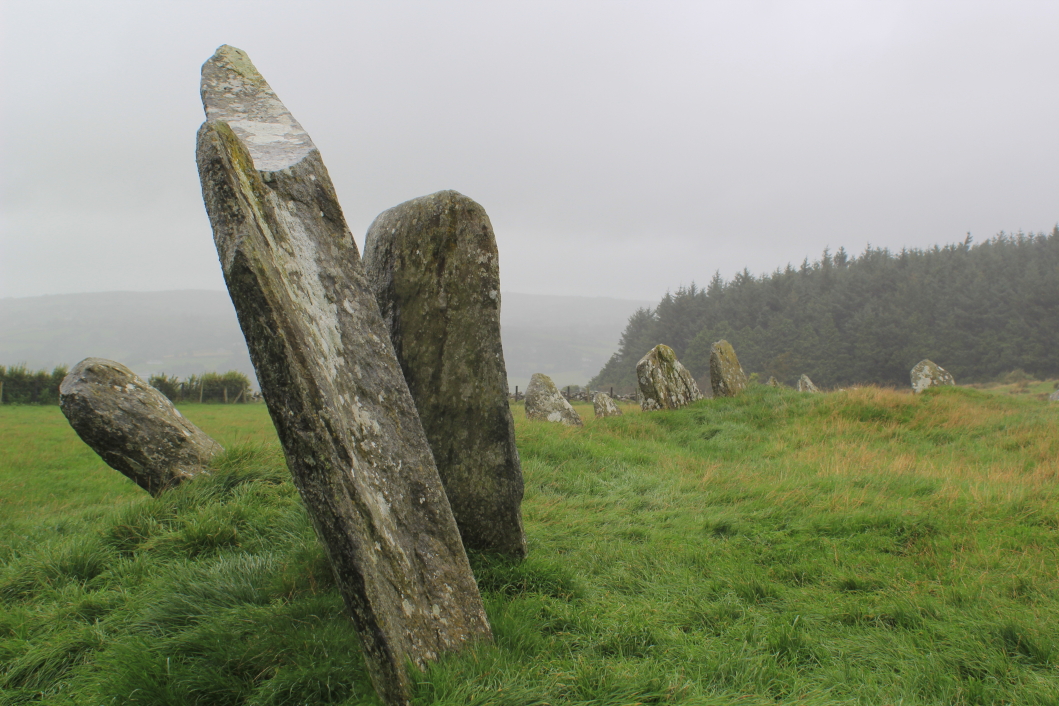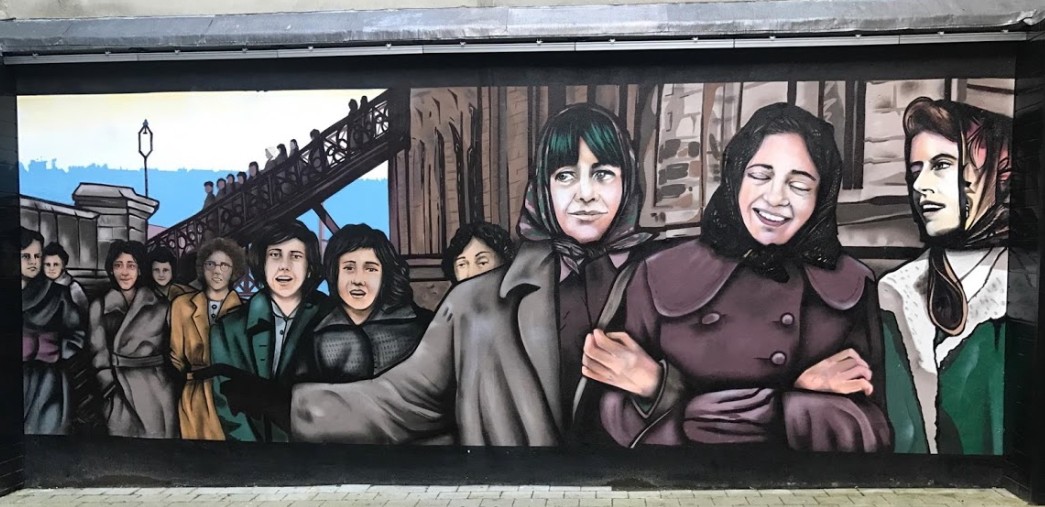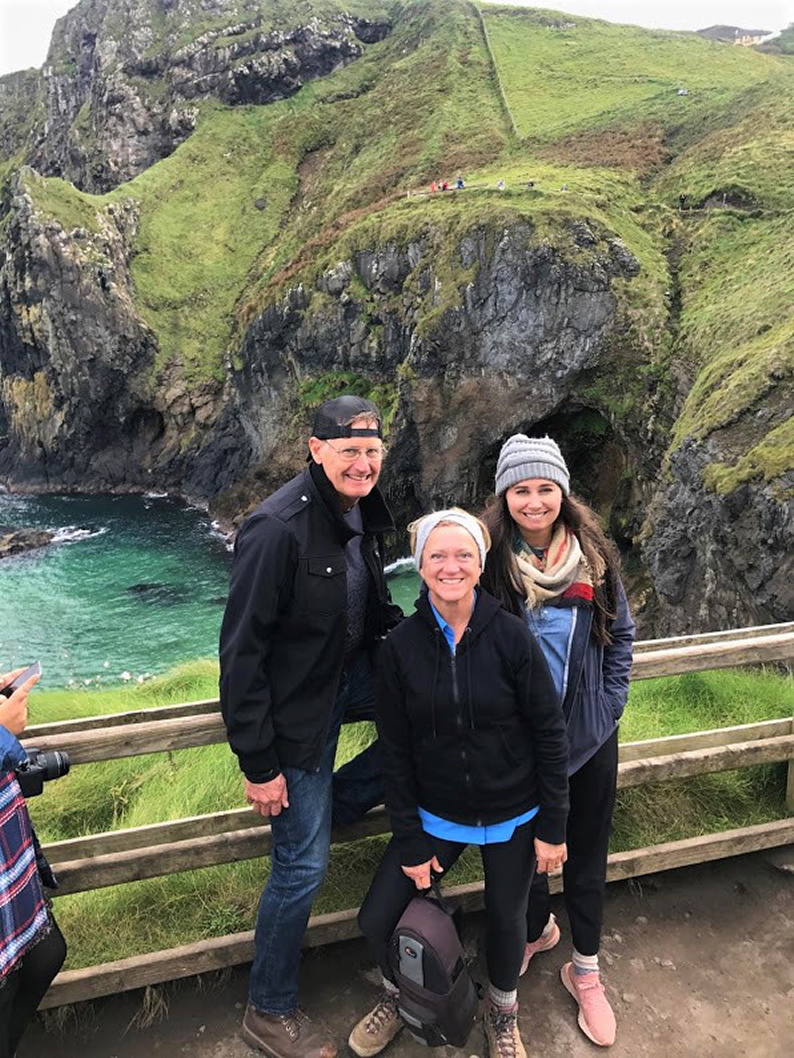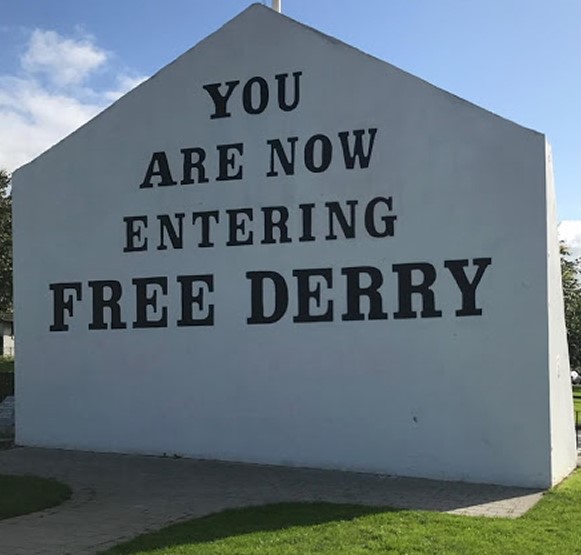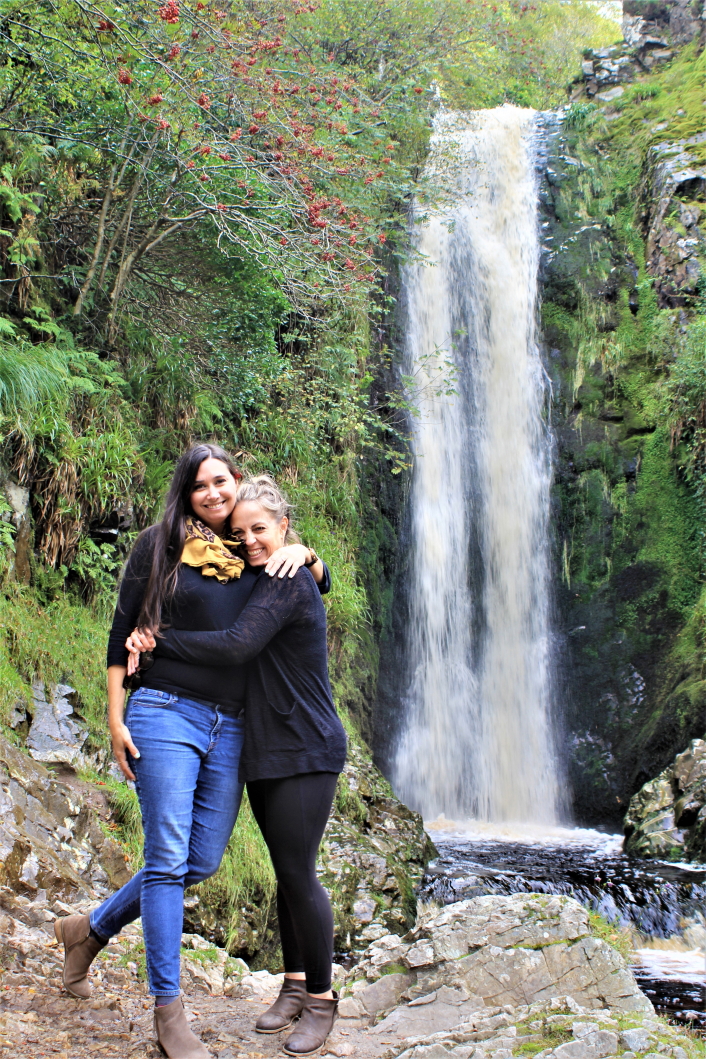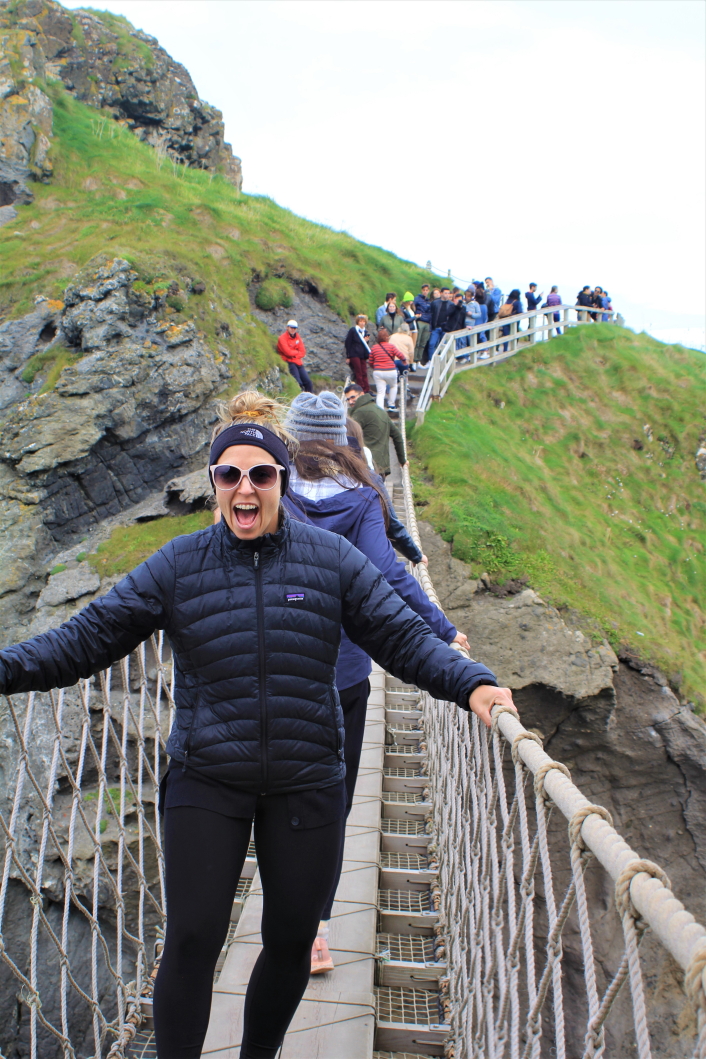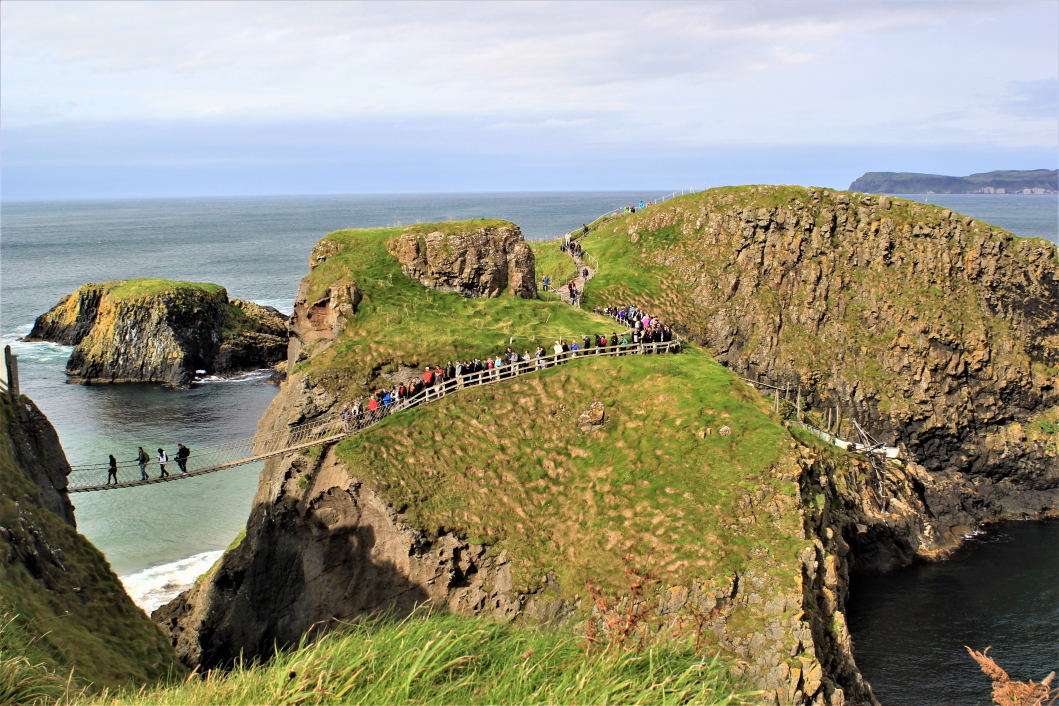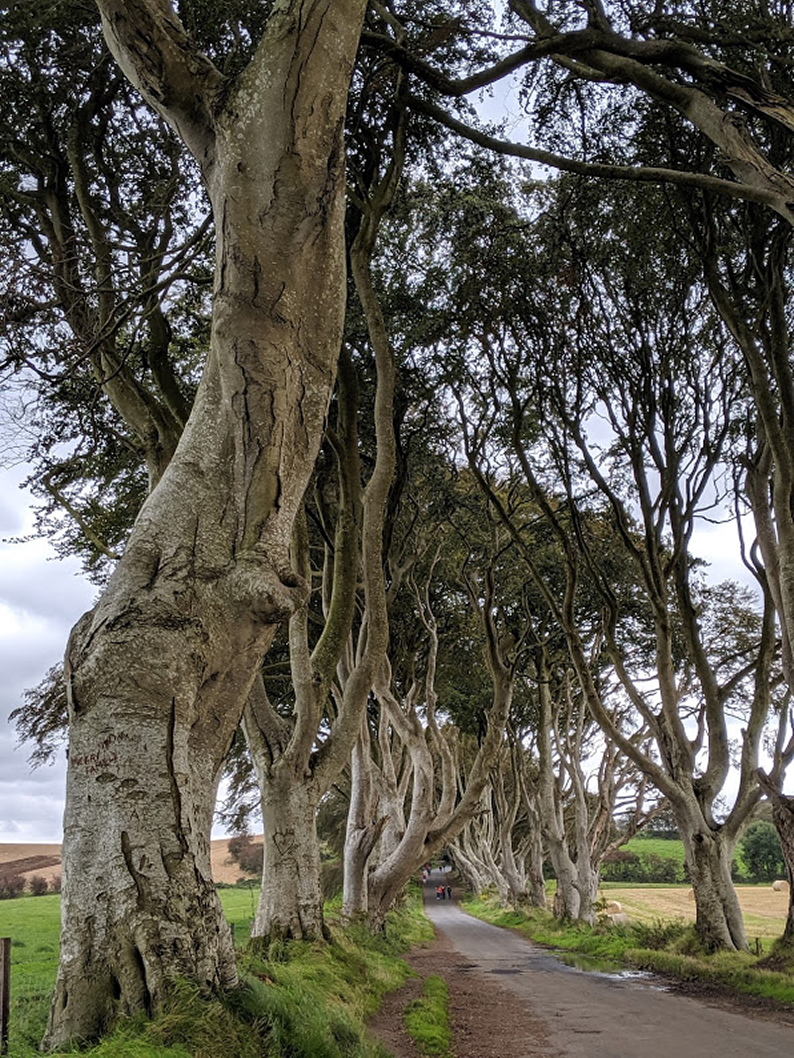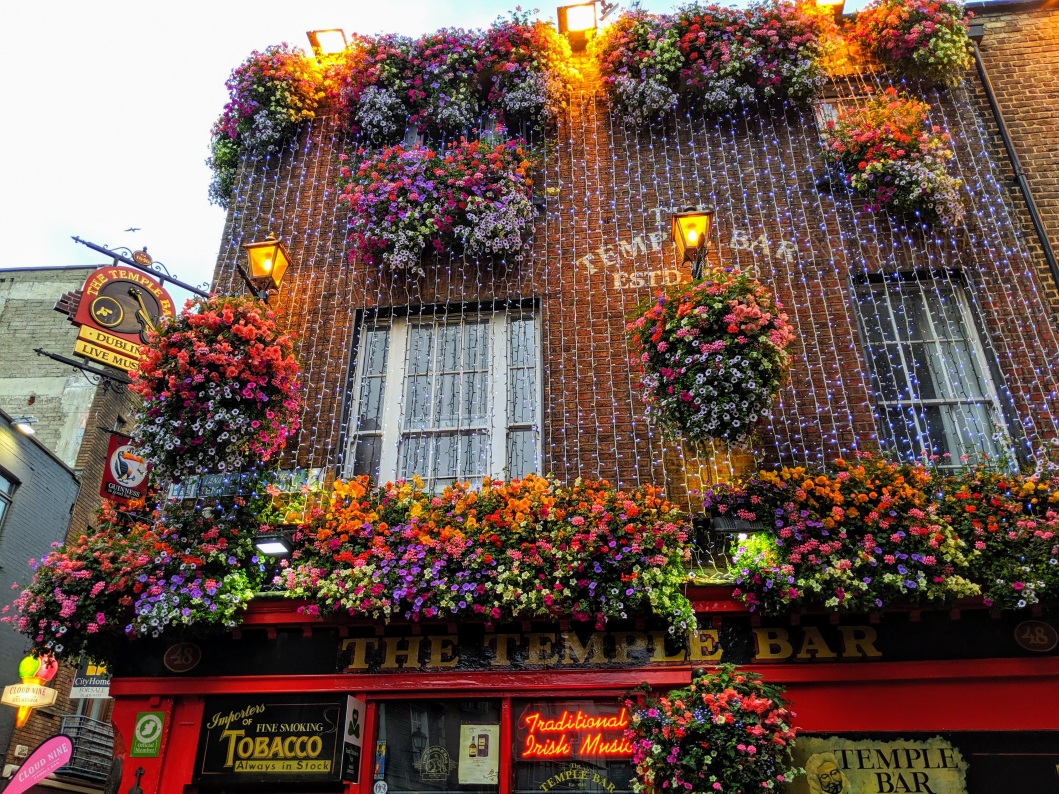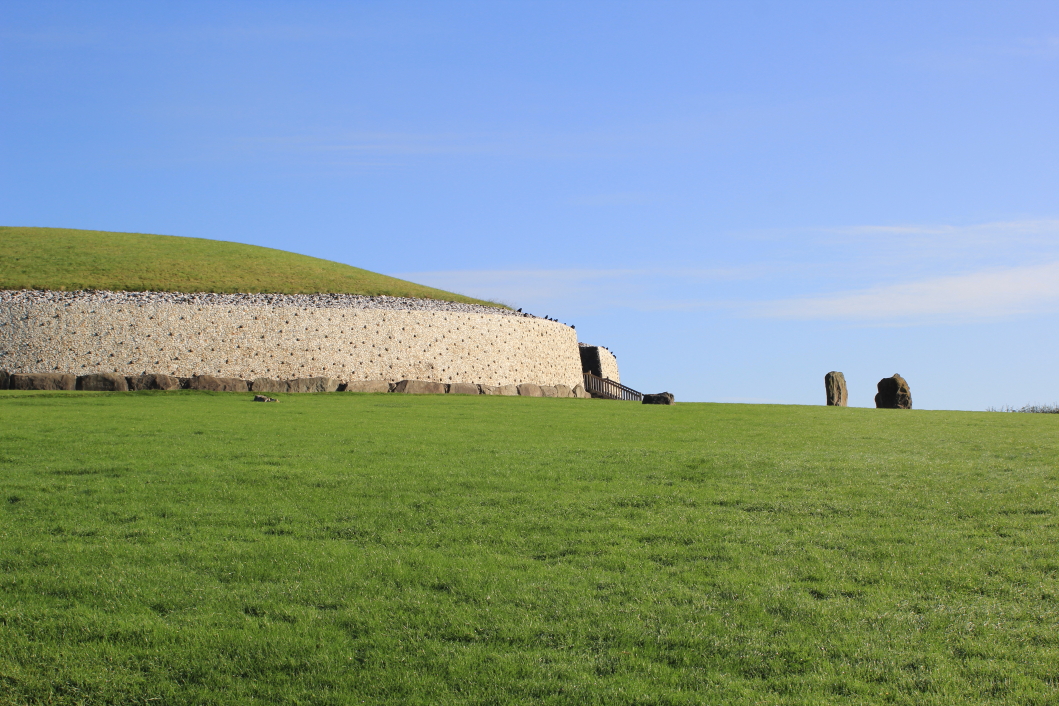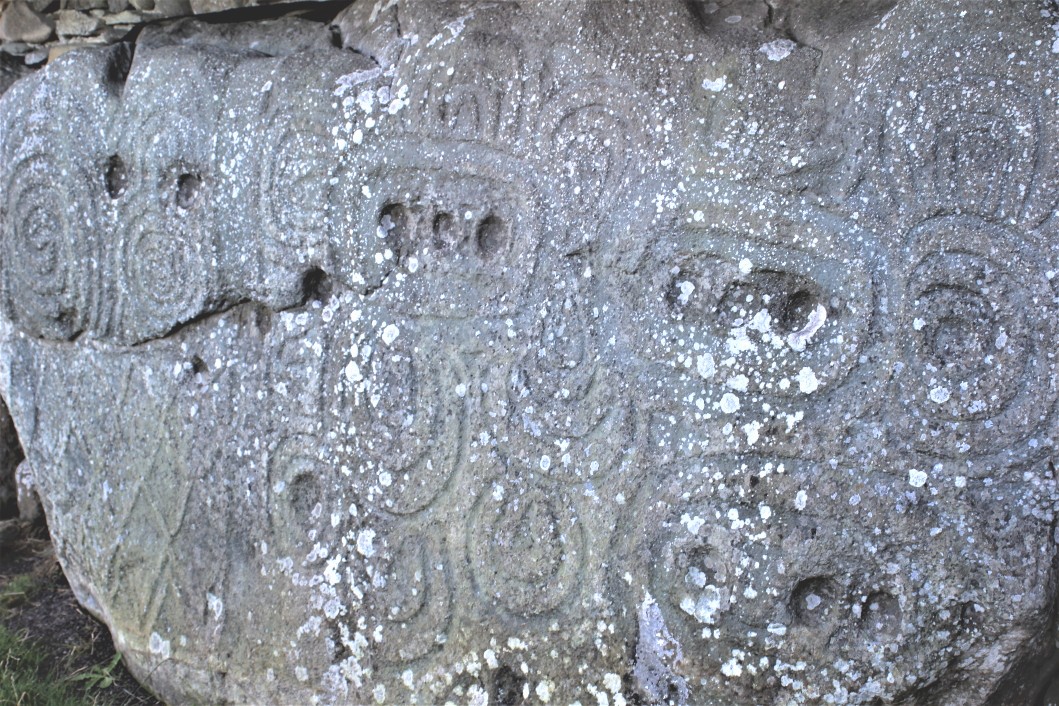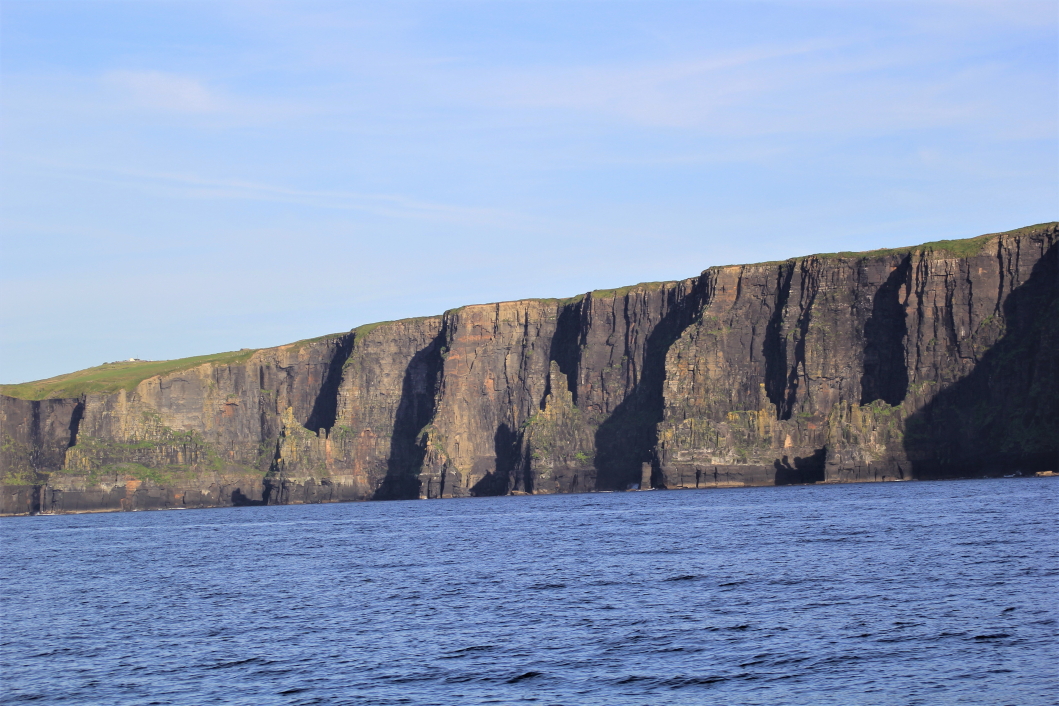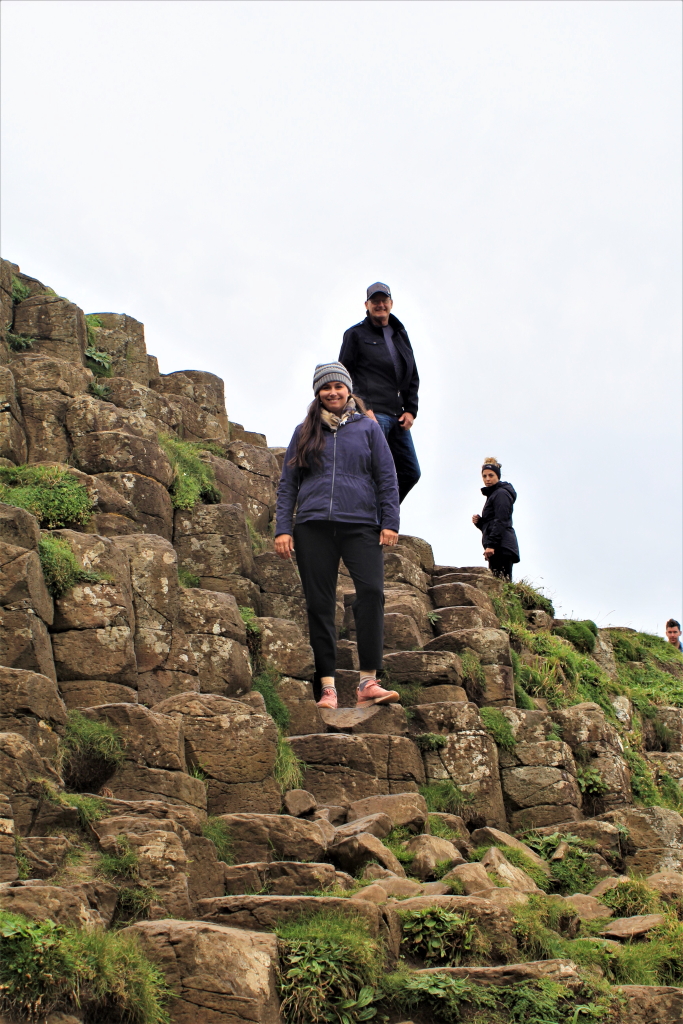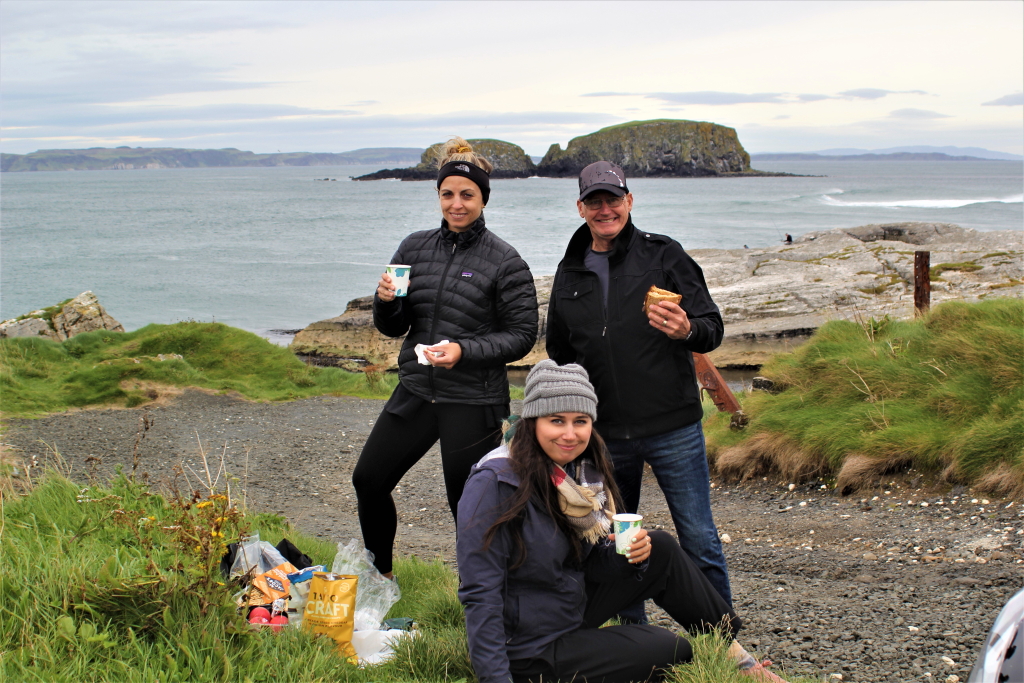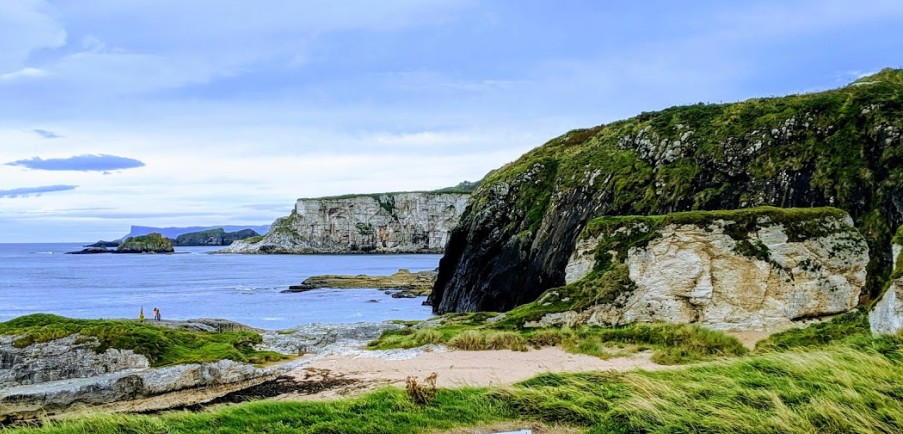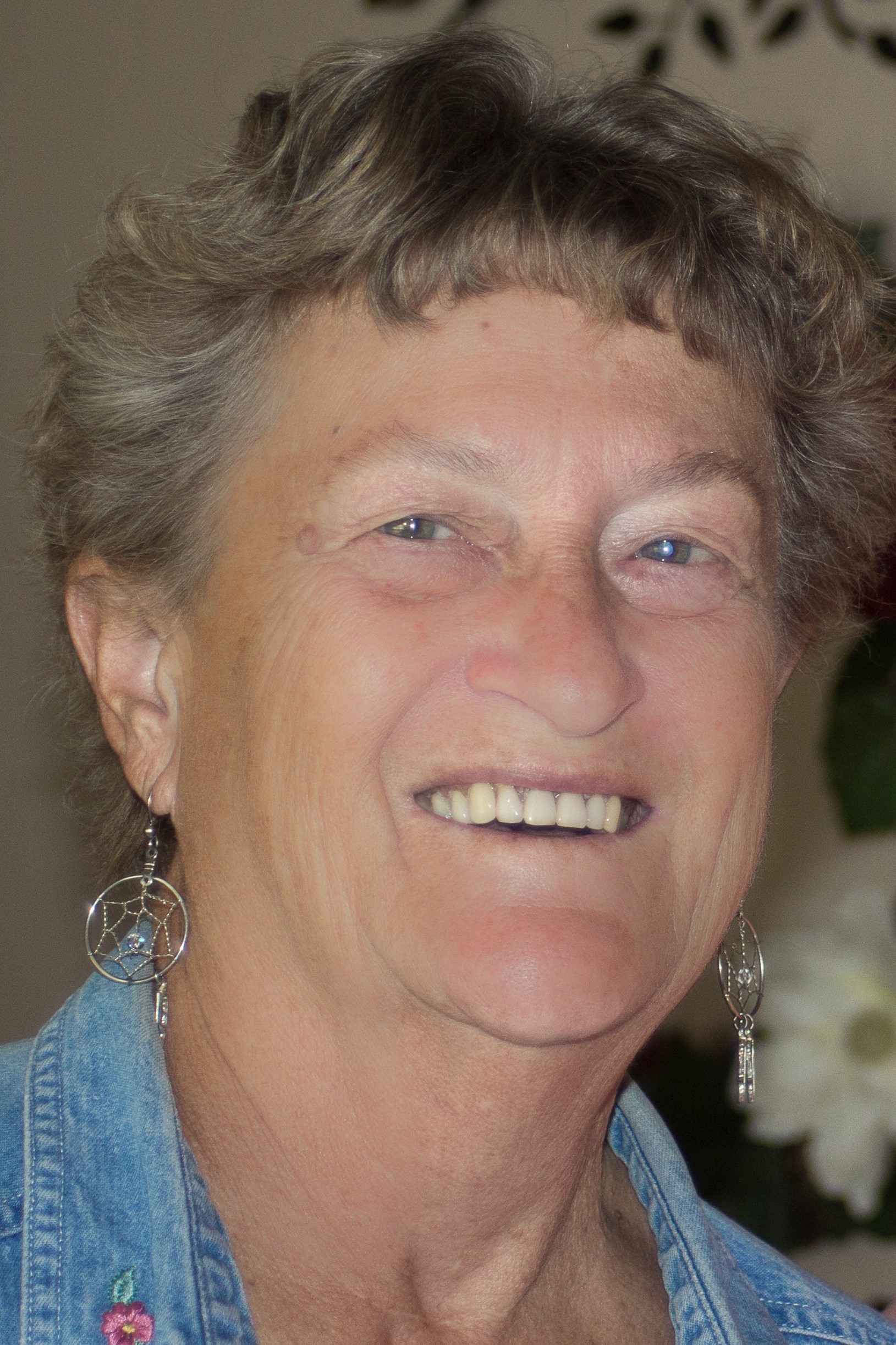 Living the Dream: Going 'Home' to Ireland

July - Sept., 2019
About 33 million Americans, or 10% of our population, self-identify as having Irish heritage. That's an amazing statistic since there are only 4.5 million now living in Ireland. If you include England, Canada, Australia and the rest of the world, there are 80 million worldwide claiming to be of Irish descent. So, our story is not unique of returning 'home' although we do not know of any living Irish relatives. So why/how do 80 million people come from an island that now is only 4.5 million? That's a long and very sad story that does not diminish the natural beauty and genuine warm hospitality displayed throughout Ireland (more later). Ireland does not have the beautiful castles and chateaus of France but its people make up for any shortfalls. The Irish coastlines are all stunning. As we joke, "You can travel the world (and we have)" and not encounter a more appealing country. Besides they speak English (well, kind of, not our English) and you can easily understand them (unless it's late at night in a bar and then you just smile a lot since their words become gibberish).
Immediately upon arriving at an airport you notice that all government signs are bilingual: English/Irish. We spent most of our time in Ireland in County Donegal, the upper NW of Ireland. That part of Ireland is known to be the most Irish of Ireland. All elementary schools are taught in Irish and many shops & pubs advertise using the Irish language. In grocery stores you can hear adults conversing in Irish but never in a pub. No explanation...

Our two month trip to Ireland included the usual suspects: a house sit with 2 dogs, daughter Amanda and niece, Kimberly. When you put it all together, it was lively time!

The trip began in Dublin, the capital of the Republic of Ireland. Dublin is located on the east coast at the mouth of the River Liffey. After departing the sweltering heat of Texas/Oklahoma the summertime 50F/60F weather was awesome! Dublin is a vibrant river city that has something for everyone. The city center is compact for a city of 500,000 inhabitants so it's easy to just walk everywhere. Dublin's party zone is a section of town called Temple Bar (bar, as in sand bar). For Americans, it's very similar to the New Orleans French Quarter. On weekends the streets are jammed with revelers and bars are packed. The Irish live up to their reputation, they know how to party!

One of our quirkiest Dublin visits was St. Michan's Cathedral. St. Michan's was founded in 1095 and has a good collection of skeletons in their underground crypts. Our guide could have been from a Halloween party, he was so funny and sarcastic. He pointed out the church's practice of chopping off the feet of tall bodies to accommodate the coffin size. Sounds gruesome but the tour was a lot of fun!

Besides visiting museums, cathedrals and bars we attended a hurling match. Hurling is an ancient Irish sport that is referred to as 'the fastest sport on grass.' As we discovered this term is not an exaggeration as the players could score from mid field by batting the ball. Hurling is an amateur sport and each city sponsors a team. This playoff match had 65,000 in attendance. The fans from Tipperary (Ireland) sitting around us would chant, "Tip, Tip, Tip" to encourage their team. Probably the most universal stadium proclamation we heard, "Fookin ref!" (No explanation needed).

Before continuing our tour description, a very brief Irish history summary. Ireland, nicknamed "The Emerald Island," is an island located west of Britain separated by the Irish Sea. The first humans arrived to Ireland about 9,000 years ago (7,000 BC).
We visited Newgrange (Brú na Bóinne in Irish) that is a grand passage tomb built around 3200 BC, making it older than Stonehenge and the Egyptian pyramids. There is no agreement why the tomb was built but there are carvings on some of the larger stones. These stones were transported about 60 miles through dense forests. How and why? Unbelievable!!
As in France, there are megaliths throughout Ireland (megaliths: Greek words, mega=large; lith=of stone). The megaliths in Ireland are estimated to have been constructed 3,000-4,000 BC. Some megaliths are dolmens which can be table-like structures (2 or more large rocks as a base supporting a large cap rock). They were used for some sort of religious reasons, but why? How were they built? Most Irish megaliths are unprotected and just in the middle of 'nowhere'. It seemed really weird to see such historic monuments just in a sheep pasture.
Another interesting structure was the Beltany stone circle. The circle now has 64 stones but originally there were probably 15-20 more stones. For an overhead view click this link:
<https://www.youtube.com/watch?v=fRC29RViD_0>
It appears the stones were constructed around the solar system, but why such monumental efforts?
Brú na Bóinne
Brú na Bóinne
Dolmen or Portal Tomb and Lugh.
Beltany Stone circle
Due to its poor soil and wet climate Ireland throughout history has always been a very poor country. Around 850AD the Vikings invaded Ireland and around 1200AD The English (and Scottish) took control. They stole the land from the Irish and declared Catholics could not own land, vote, etc. For hundreds of years the Irish suffered immensely under English rule.

The suffering and starvation was the worst during the Great Potato Famine, 1845-1849. The blight was probably brought from North America on ships hauling guano (bat poop used to fertilize potatoes) and it created a devastating potato crop failure. Most of the Irish peasants were crop sharers whose diet consisted solely of about 14 lbs. of mashed potatoes and cream/day (a surprisingly nutritious diet). The first year of the blight 1/2 of the potato crop turned black and inedible after harvest. The second year ¾ of the crop turned black.

As background the Irish population from 1800-1845 grew from 4 million to 8 million. The English landowners were not making any money because they had too many inhabitants on 'their' land. So the English used the blight to 'thin the herd'. Although the Irish peasants were starving exports of wheat, cattle, etc. to England increased. As a result of English rule, about ¼ of the Irish population (1 million) died of starvation or disease related to malnutrition. Another 2.5 million emigrated to England, United States, Canada, New Zealand and Australia. Some landowners paid the ship fare of their tenants just to get rid of them. The ships soon became known as coffin ships since so many died in transit due to unsanitary conditions. After the tenants would pack up their meager belongings the landowners destroyed their huts/homes so no one could return. About ½ of these emigrants did not speak English, only Irish. No wonder the Irish hate the English, even to this day!

Even today Ireland suffers from emigration. Despite low unemployment, young Irish, especially from the rural areas, leave Ireland. Older people are disappointed the younger generation feels the need to emigrate for opportunity. When I was getting a haircut the barber asked if I had grandchildren. She later commented that she had two grandchildren but she would probably rarely see them; one of her son's emigrated to the U.S. and the other left to Australia. Sad!

Back to our trip: six weeks of our stay was spent on the Irish Atlantic Coast house sitting and taking care of two border collies, Siog (She-oh, fairy in Irish) and Lugh (Lou, a Celtic god). It rained almost every day but we picked the dry hours to take the dogs on long walks in the countryside and along the coast. When in open fields with sheep we had to put young Lugh on a leash so he would not chase them. Border collies are also known as 'sheep dogs' so chasing sheep is in their blood. The two had a lot of energy but with 1-2 hour long walks would settle them (somewhat). Lugh was a real goof and we got attached to that lovable mess.

Our dog walks included beach walks and through peat fields. Peat is a "poor man's coal" that is decomposing organisms in huge fields. The fields, or bogs, are saturated in water. Nowadays they use tractor backhoes to scoop out the peat during the summer to dry. Throughout the year almost every home burns these dirt strips in their fireplaces. Peat fires emit a terrible, sweet smelling smoke. Ironic the United States gets lectured by the European Union for air pollution since we witnessed massive firewood burning in France and peat burning throughout Ireland.

Lugh
Our view from the house.
Peat stacked for the winter.
Walking in Ireland always includes sheep. There are almost as many sheep as Irish and the flocks and pastures are relatively small, about 100 sheep/farmer, most encircled with stone fences who knows how many years old. To identify the sheep they paint the wool different colors, orange and green the most popular colors.

Above: A Turas on the Pilgrimage of Saint Columba 521-597AD.

Below: A "guinness" river made brown from bogs.
At the conclusion of our house sit, daughter Amanda, and her cousin Kimberly, joined us for 10 days. They brought energy and laughs to our Irish experience and we are so glad they joined us for another adventure!

From our house in NW Ireland we headed to Northern Ireland, which is part of the United Kingdom. How and why did Ireland get split (Republic of Ireland & Northern Ireland)? Well, that's a very long story and I recommend Leon Uris' novel, "Trinity" for a proper explanation.

"The Troubles" of Northern Ireland began in the late 1960's and ended with the Good Friday Agreement in 1998. The conflict began during a campaign to end discrimination against the Catholic/nationalist minority by the Protestant/unionist government, police force and U.K. military. We encountered several individuals who explained they (or their parents) were denied the vote during those times. There was no 'one man- one vote' system. To vote you had to be a landowner and most Catholic families were poor so they rented. Also, the more you owned, the more votes you were entitled. As the Catholic population grew the injustice was no longer tolerated. 'Peace walls' were built to keep the communities apart (Catholics lived in separate sections than Protestants) and para military organizations led to warfare over three decades.

When you arrive to the walled city of Derry/Londonderry the hate smacks you in the face with large political billboards in the former Catholic sections. But as you spend time in the city, you realize the signs are remnants of The Troubles and not reflective of current sentiments. There is a museum which most of the curators were young protestors in the 1960's-1990's. They would bring photos to life by describing where they were standing and what they were thinking when a certain photo was taken. Fascinating to have firsthand testimonials! Although Catholic/Protestant intermarriages are still strongly opposed, most of the hate has subsided and Derry is a highly recommended tourist destination. Maybe one day Jerusalem will be the same? Maybe one day Brexit will be settled?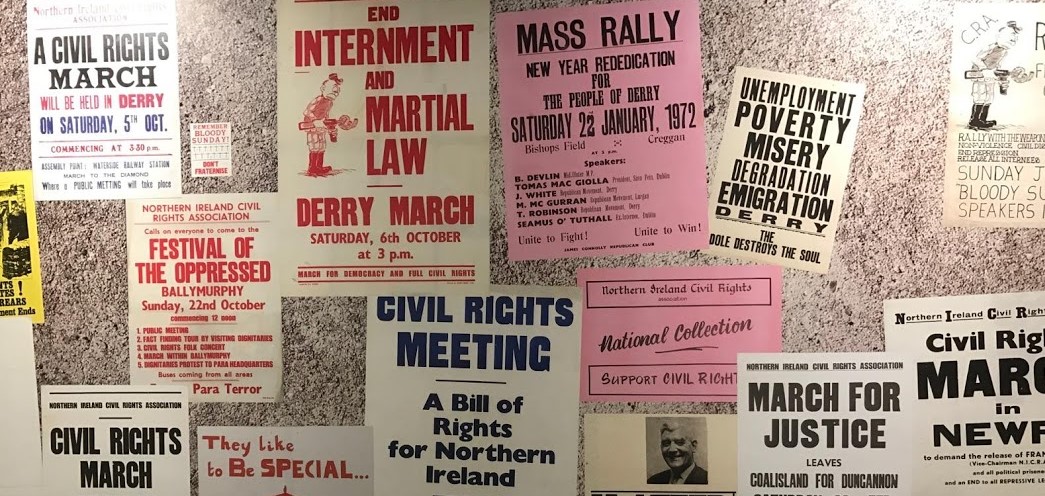 Wherever we traveled in Ireland the Irish were grand. Everyone was so helpful and friendly and that makes for pleasant travels. They have unusual ways to express themselves which always made us smile. They also made jokes of everything... "Do you know how to determine its summer in Ireland? The rain is warmer."
Another bloke told me there was once another Texan that came into their pub bragging about how big his ranch is at home. "My ranch is so big it takes me all day to drive it." The Irishman replied, "Yup, I once had a tractor like that!" Locals would ask, "Where are you from?" At first we would answer, "The States" but the response was always a very polite, "Duh, what part of the States" since our American accents gave us away. Another observation is that we have never seen so many redheads! They are seemingly everywhere! Ever been to an Irish pub? Well, who hasn't! In Ireland the pubs are everywhere and almost all have that quintessential appearance. The pleasant surprise is that many pubs have live traditional music. Great entertainment!!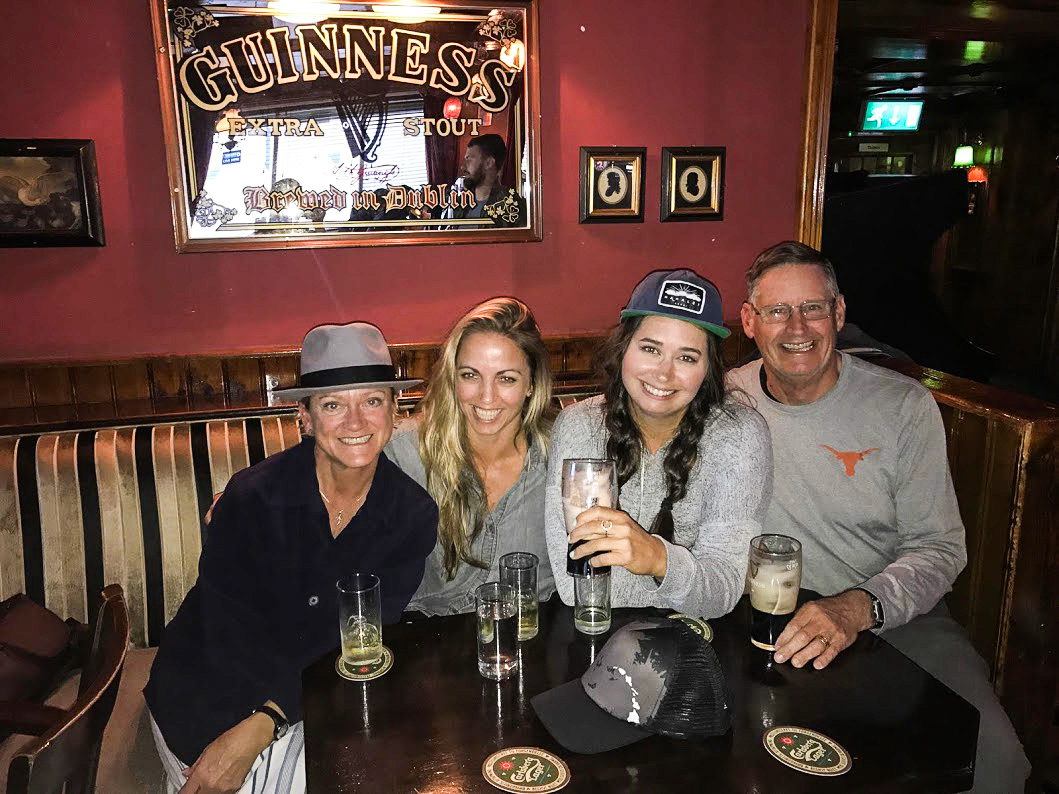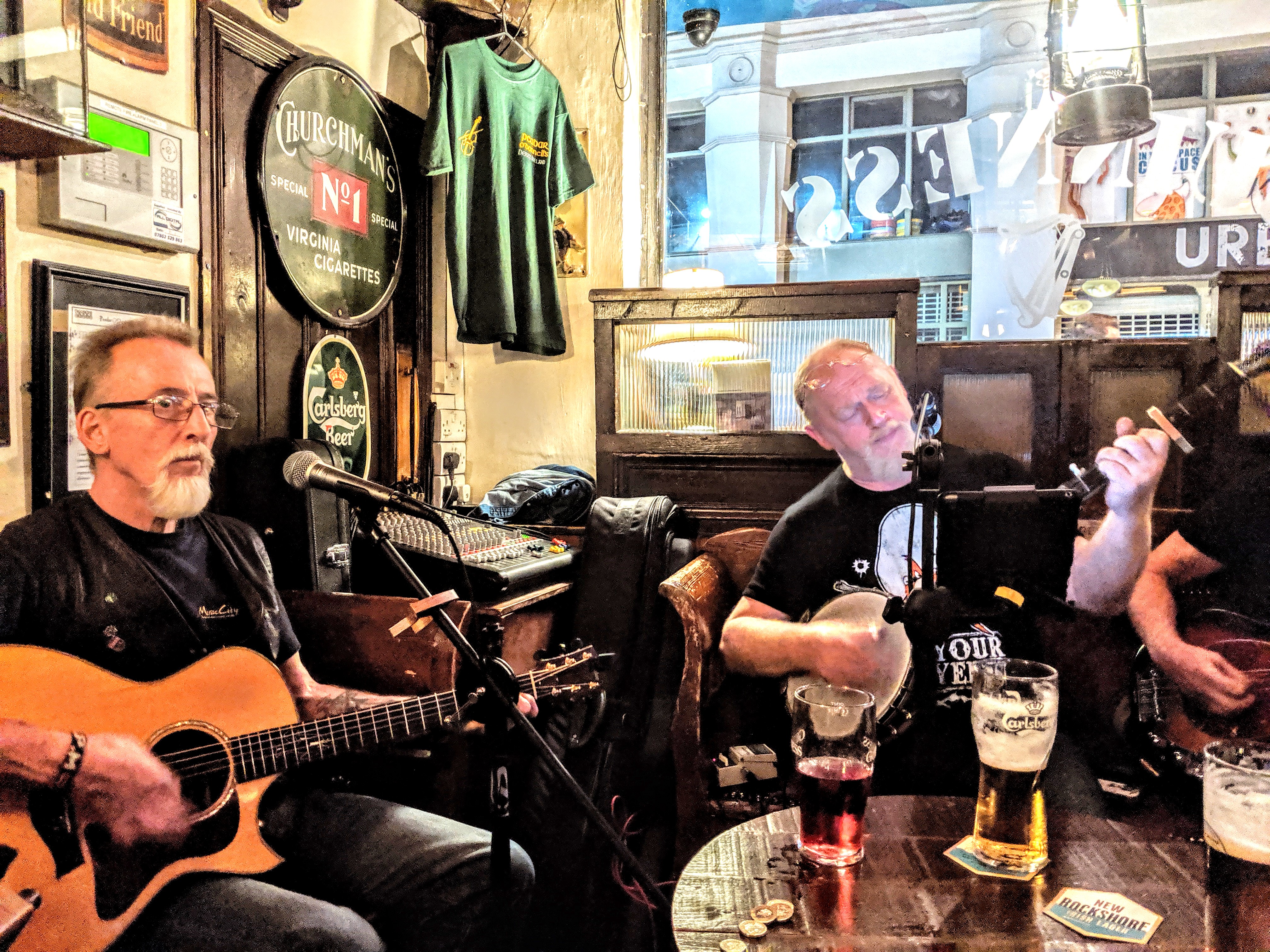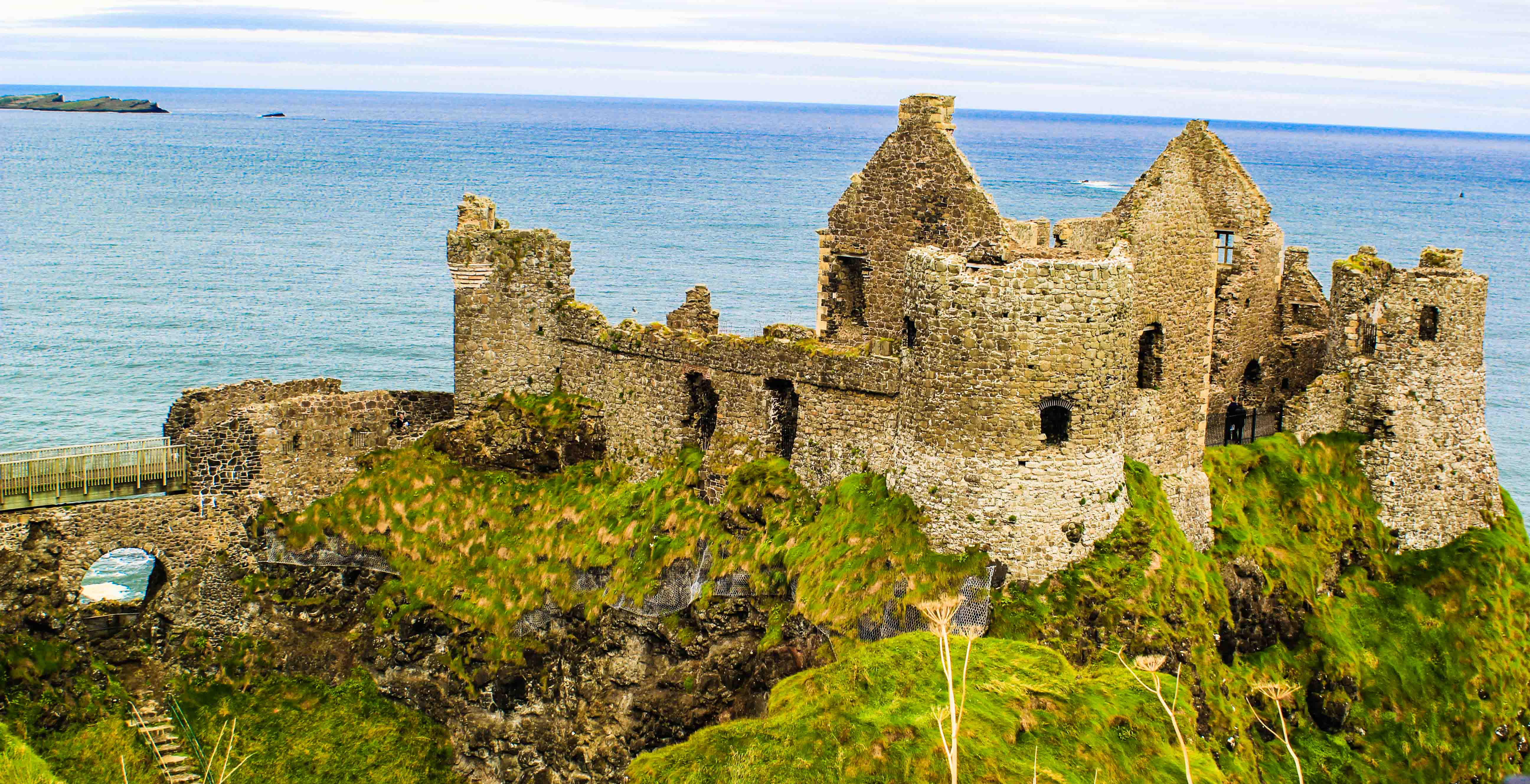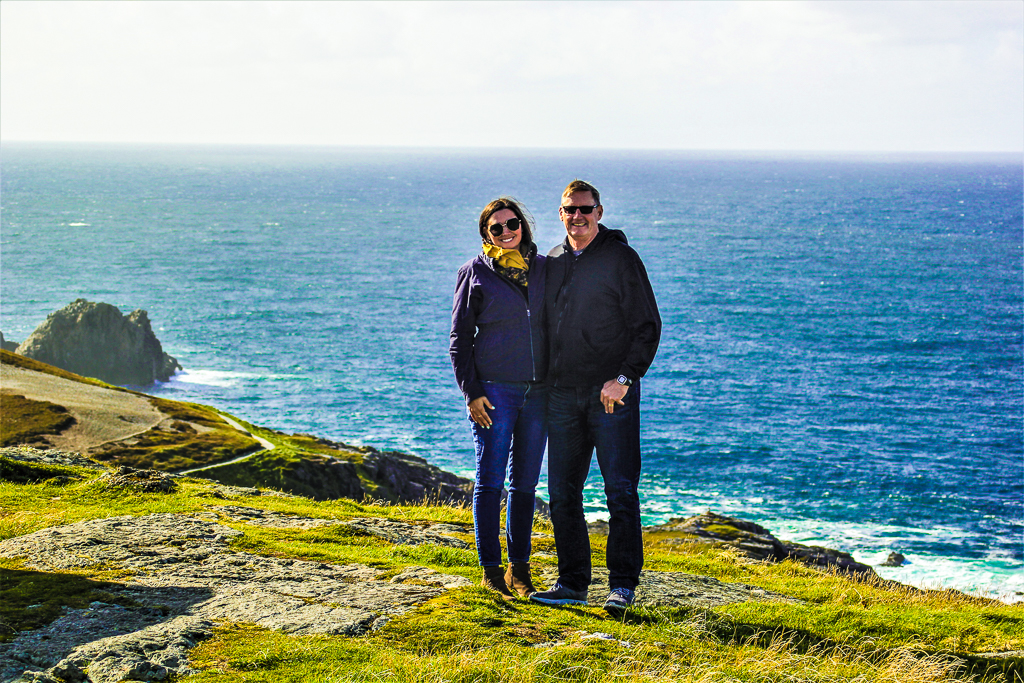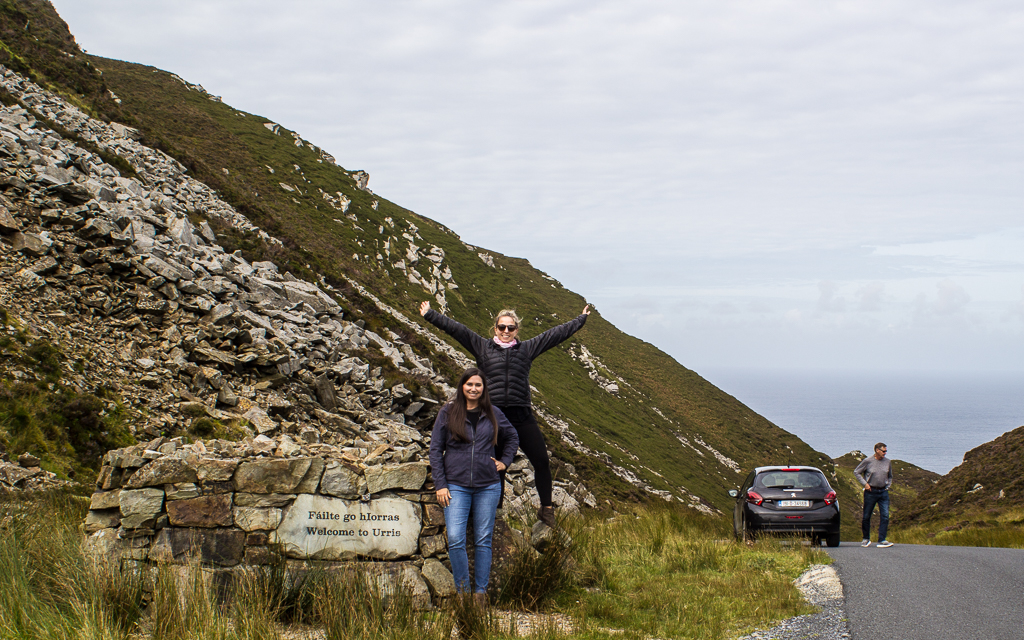 From Londonderry, Northern Ireland we drove along the spectacular northern coast and inlands heading toward Dublin. We stopped at many sights that are well known for tourists like the rope bridge that was once built for local salmon fishermen to connect to an island that juts out to the sea. There is also the Giants causeway that someone appropriately named for the huge 'stepping' stones. What trip to Ireland would be complete without a castle along the ocean? Or a scene from 'Game of Thrones' featuring a tree tunnel? What better lunch is there than a picnic lunch (wine included) along an Irish coastline?

After a grand time in Dublin we concluded our trip with fantastic clear skies (an Irish rarity) touring Aran Island (about 2 hour ferry ride on the west coast). As mentioned, the weather was great and the dramatic scenery even better. What good luck for us!!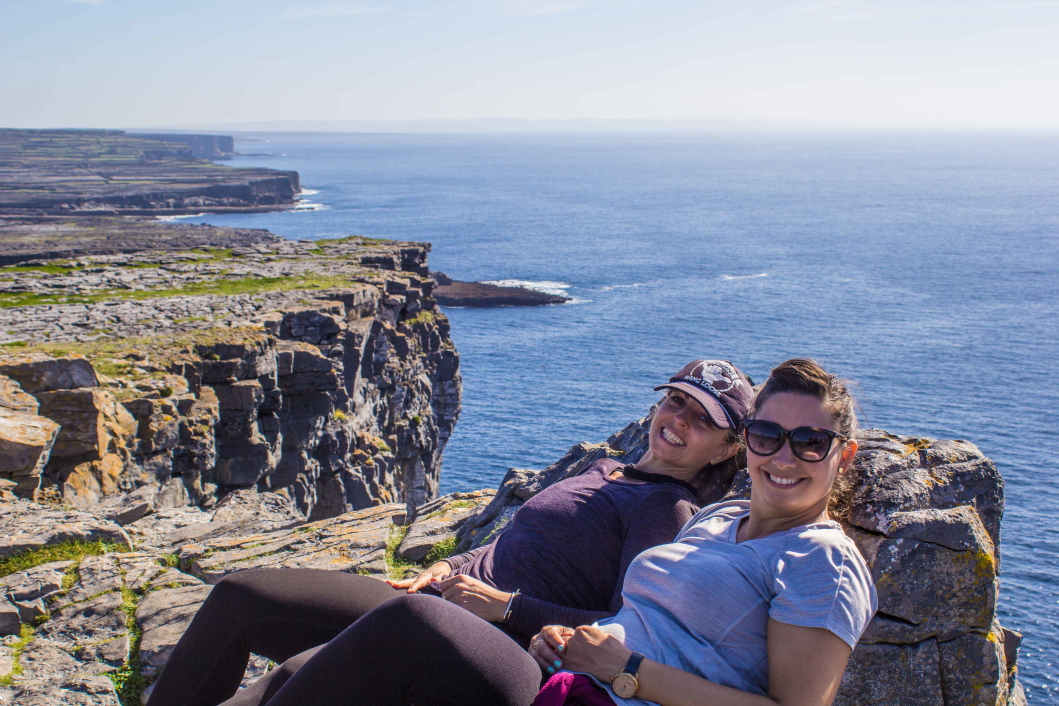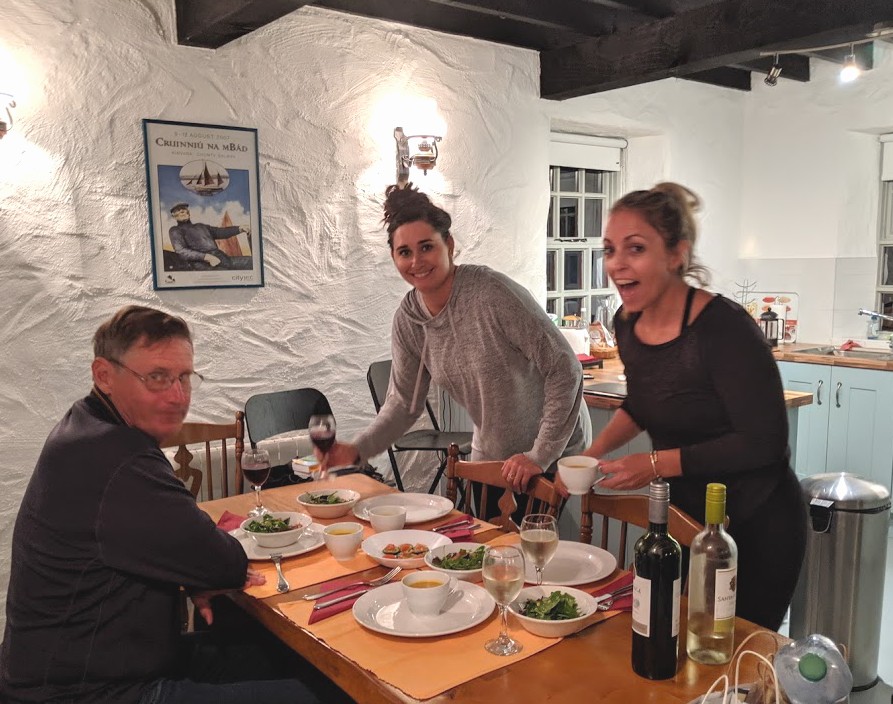 In summary, Ireland has become one of our most favorite countries. The natural beauty, friendly people, history, family connections and easy communication make this a top destination for American (and other) tourists. Give it a punt (try)!

Regards,
Brian and JoDon
PS from JoDon:
My memories of Ireland will always be tinted with the sadness of the passing of my mother, Amelia. Mom started showing significant symptoms of her illness during our Hawaii stay so we spent most of June & July with her searching for a medical diagnosis and treatment. Even with that sorted, departing for Ireland and our house sitting commitment was a difficult decision. In just over two weeks after arriving in Ireland, I returned to Amarillo where Mom had been admitted to the hospital having received only one treatment. I spent almost every hour of the 17 days with Mom and we were able to get her home and settled into a routine. Knowing that the rest of the family was there to care for her, but still with a heavy heart, I headed back to Ireland and Brian telling Mom, "I'll see you in three weeks." That was two days too long. We made it back to the panhandle just in time for the funeral. Mom was a true supporter and a kind soul. I will miss her greatly. Thank you to all of our friends and family for your support and encouragement during this most difficult transition. JD