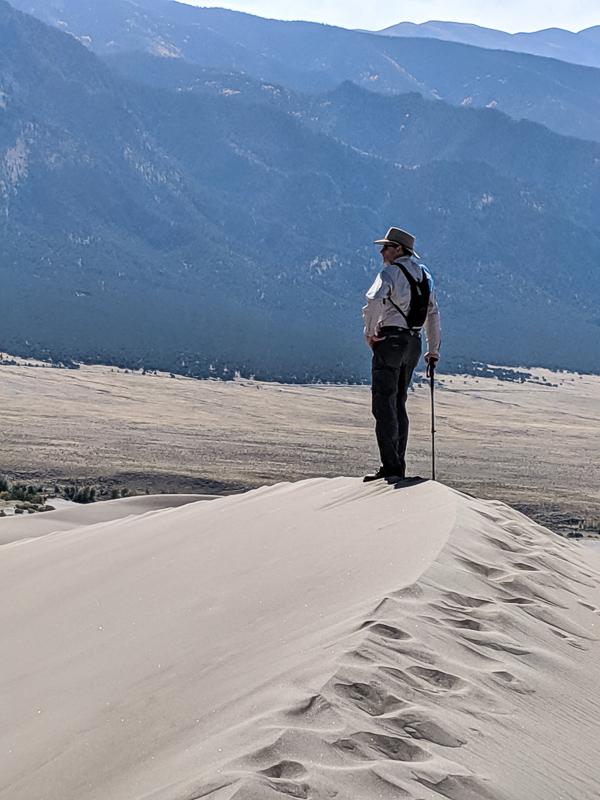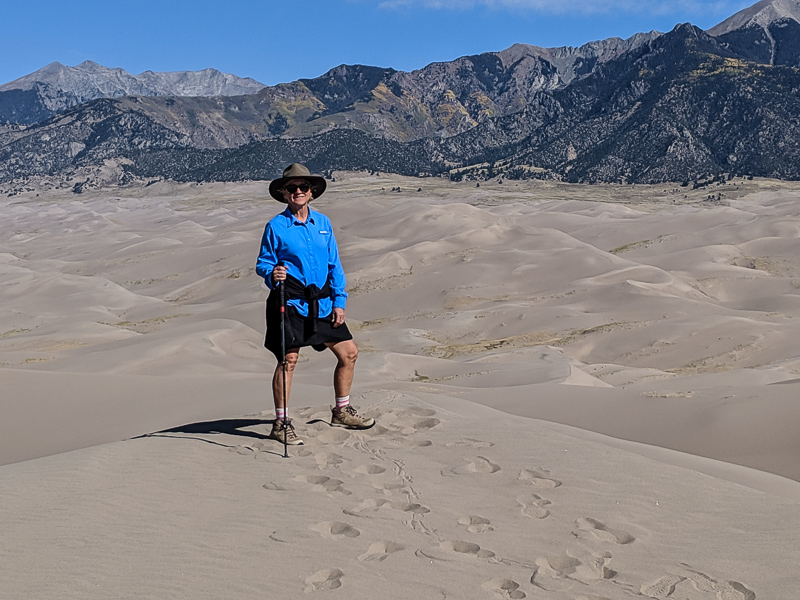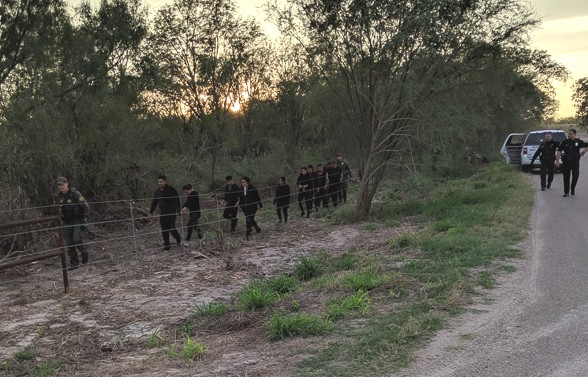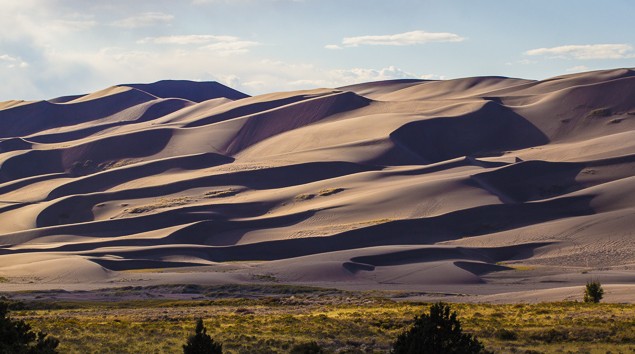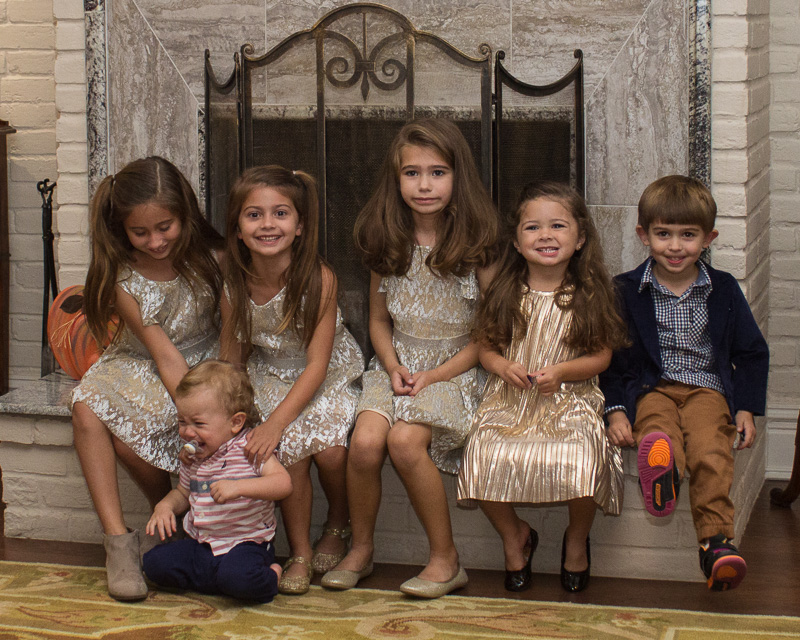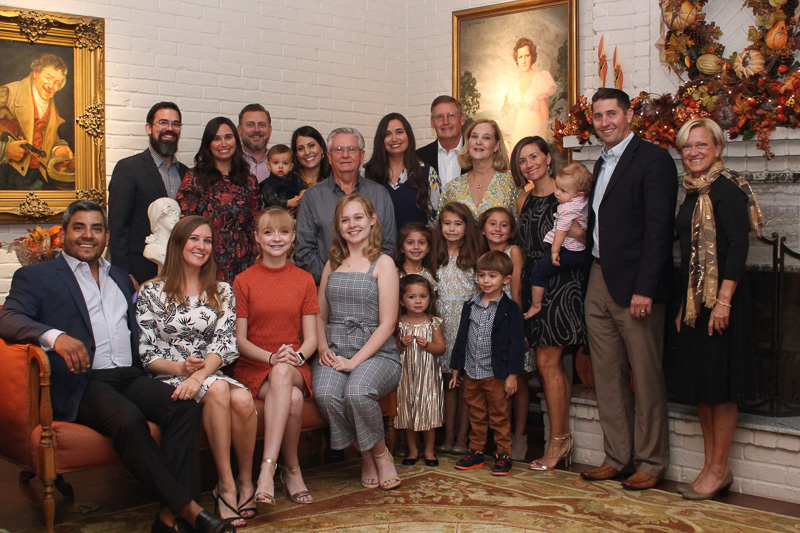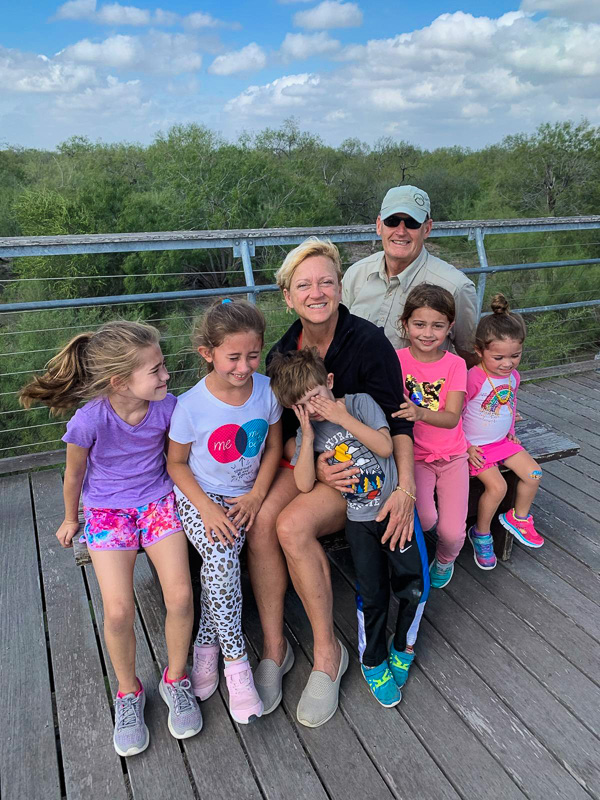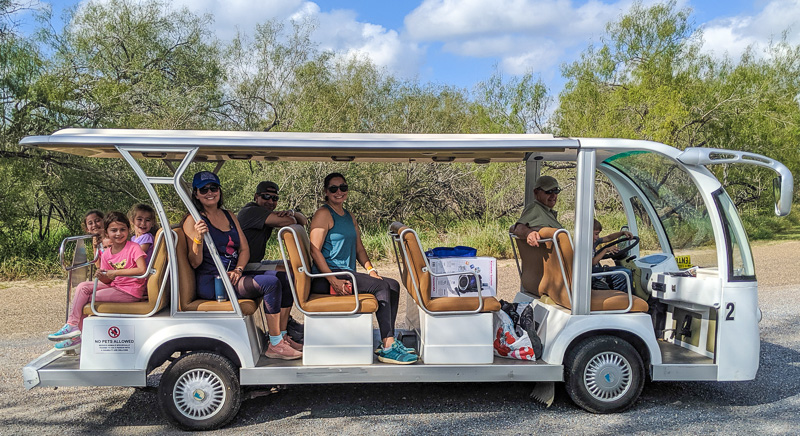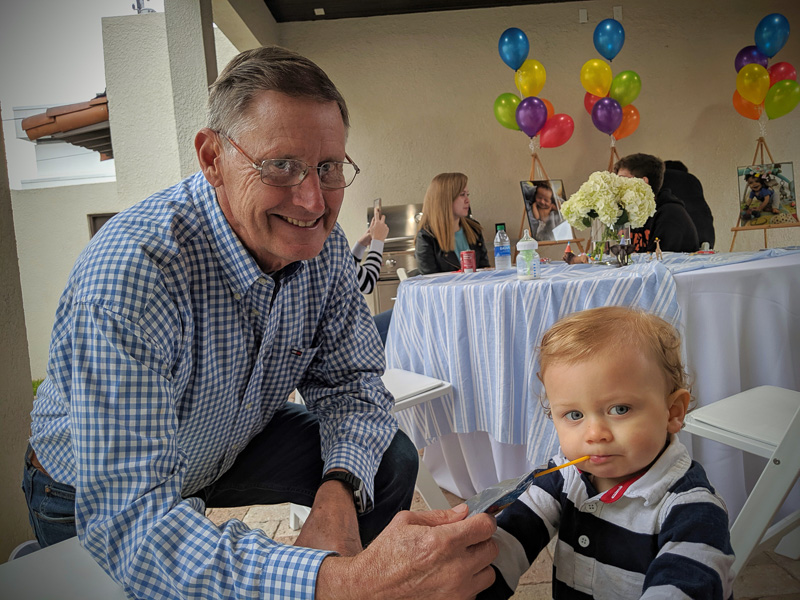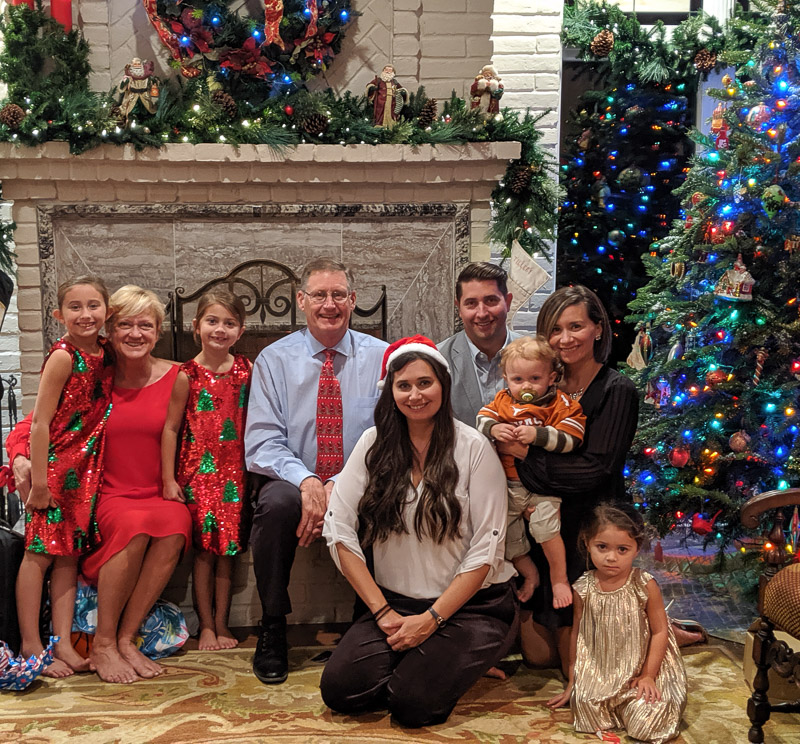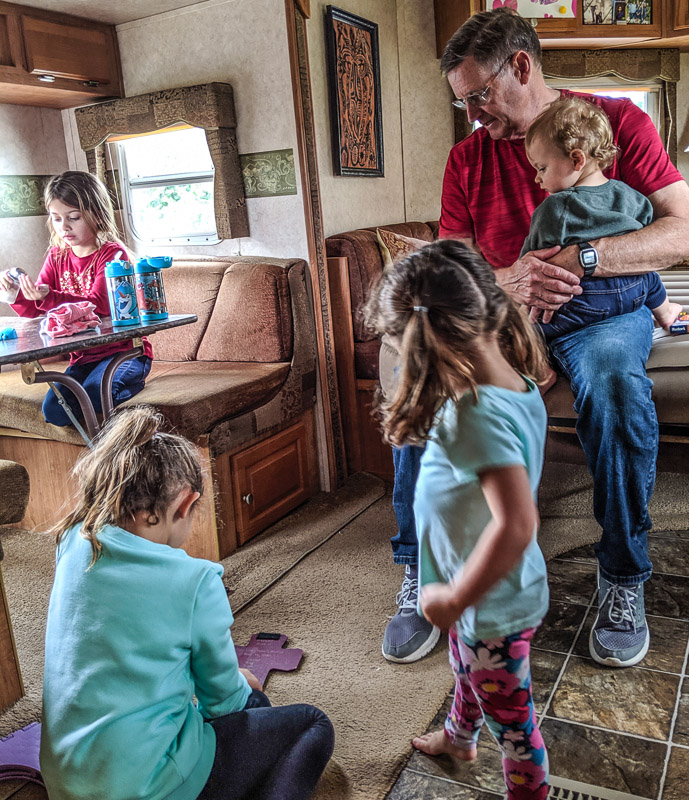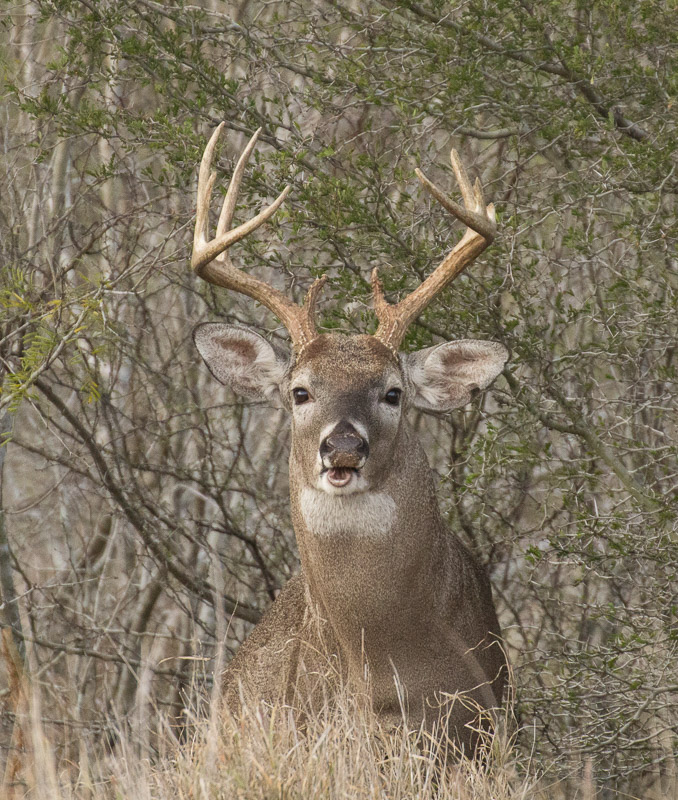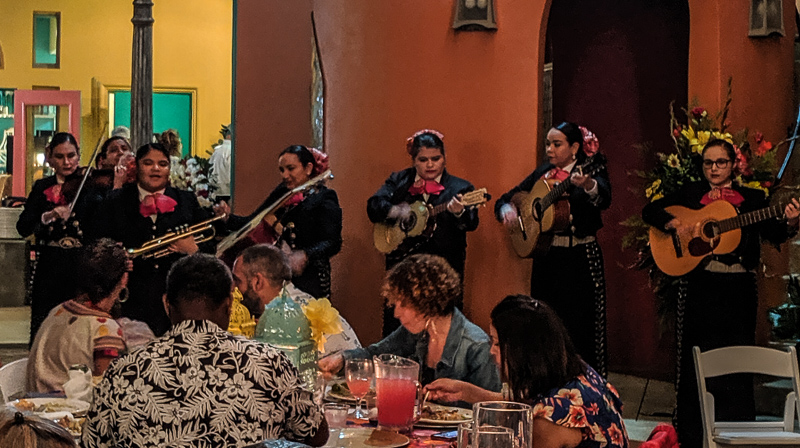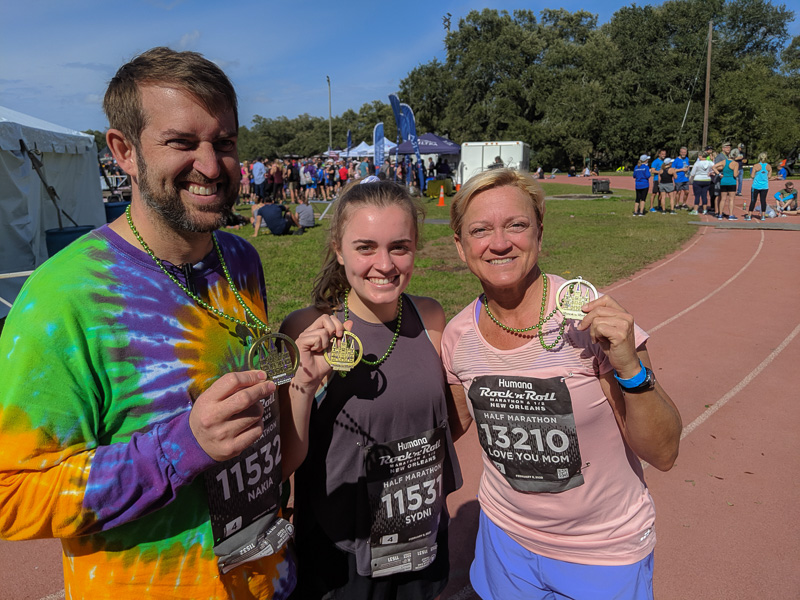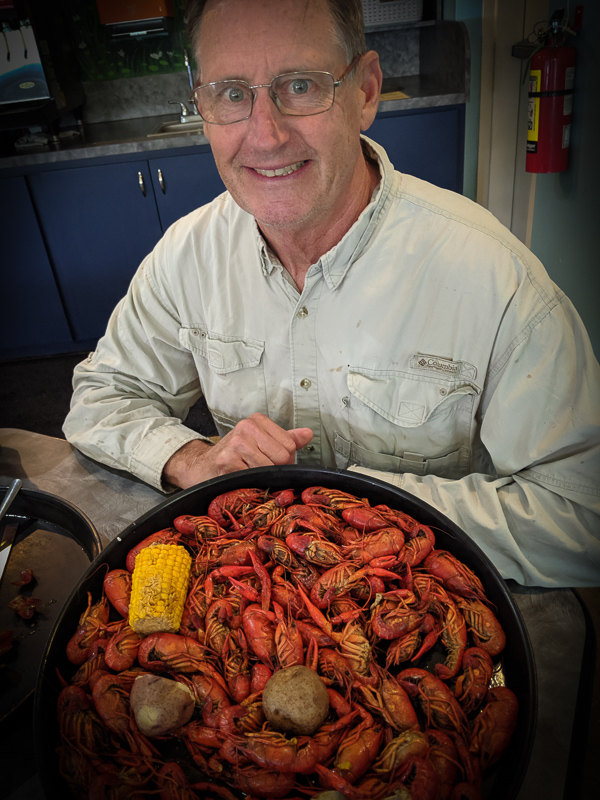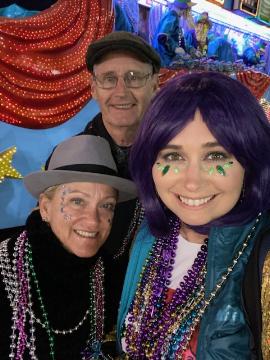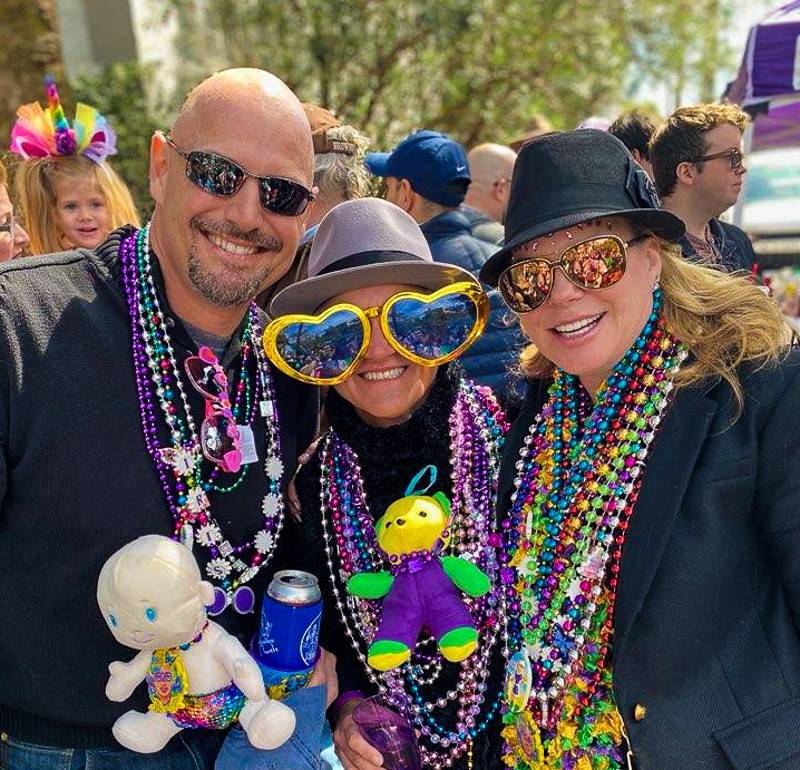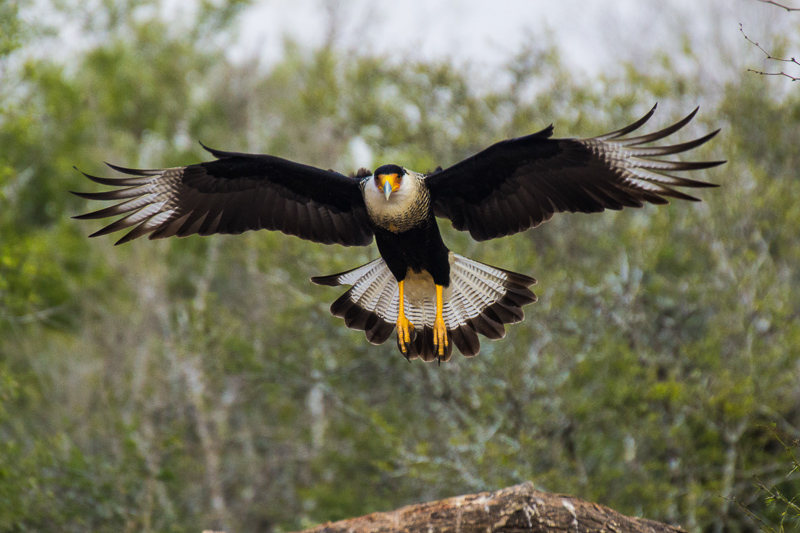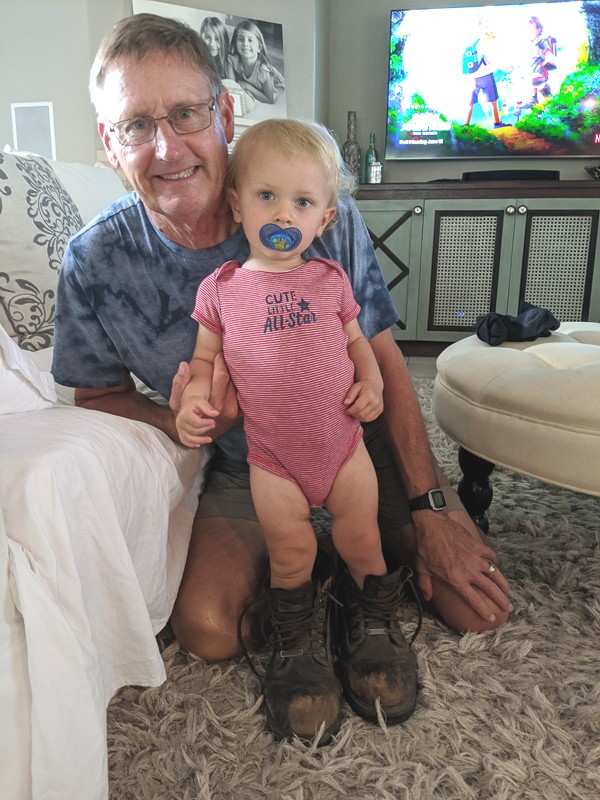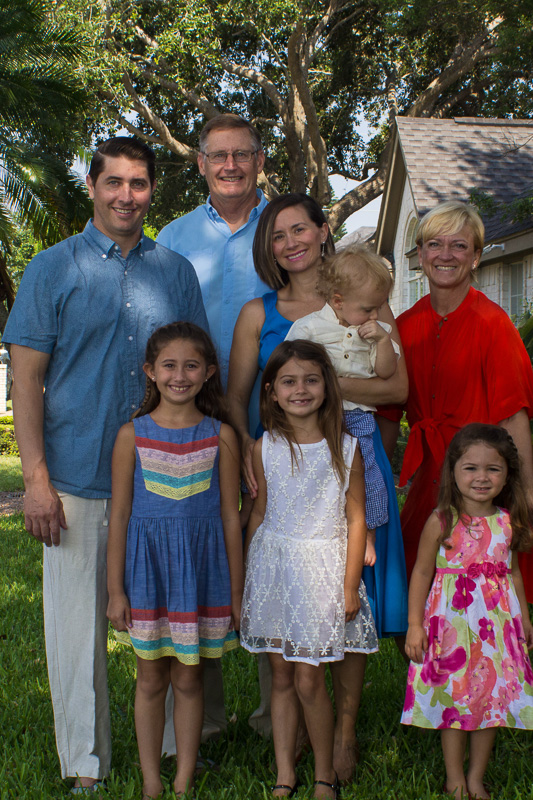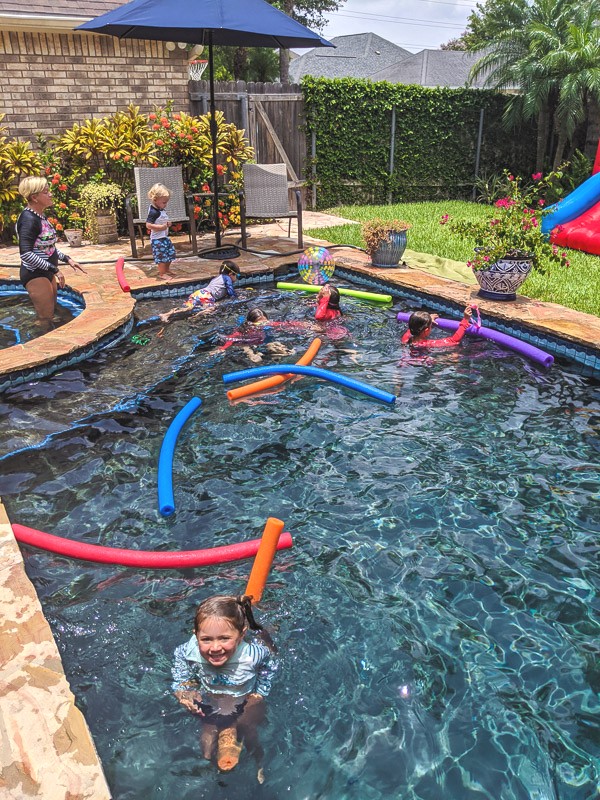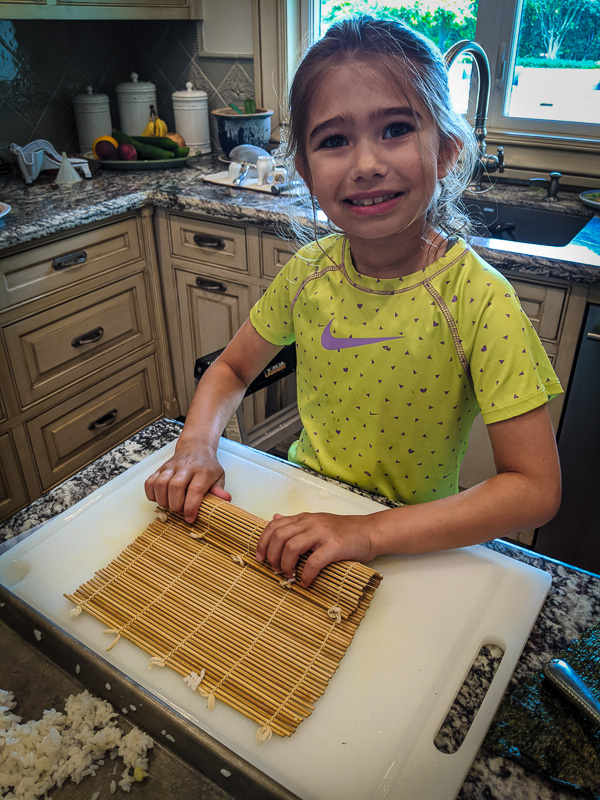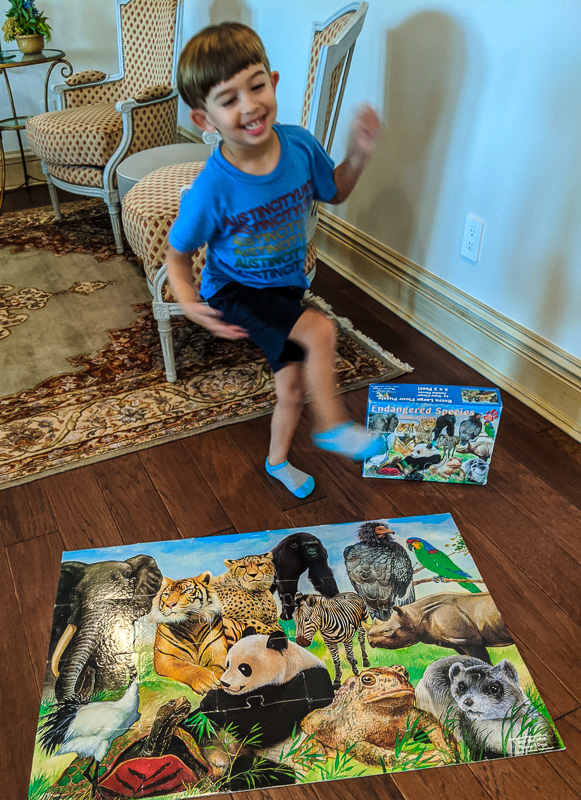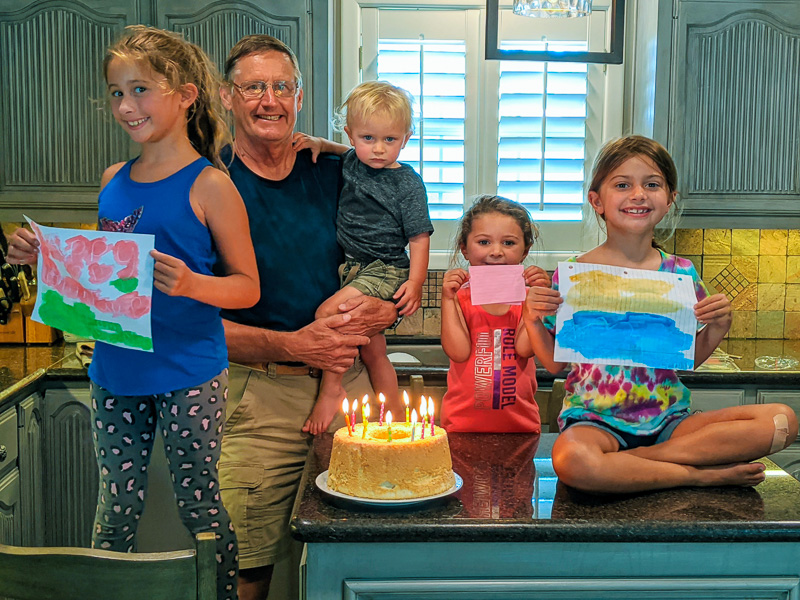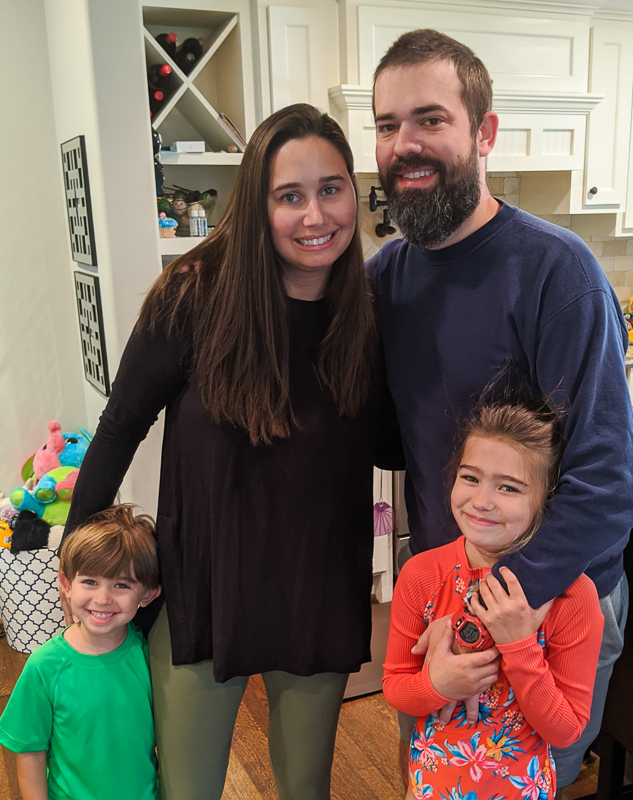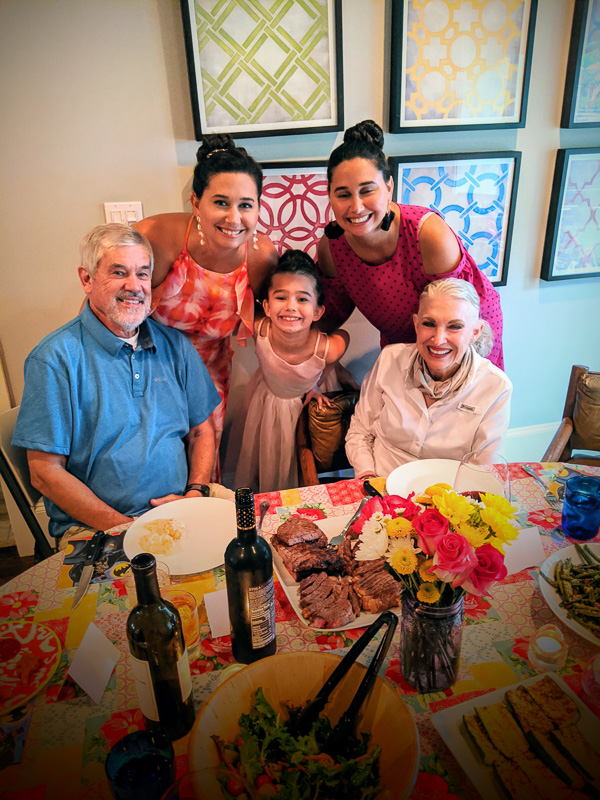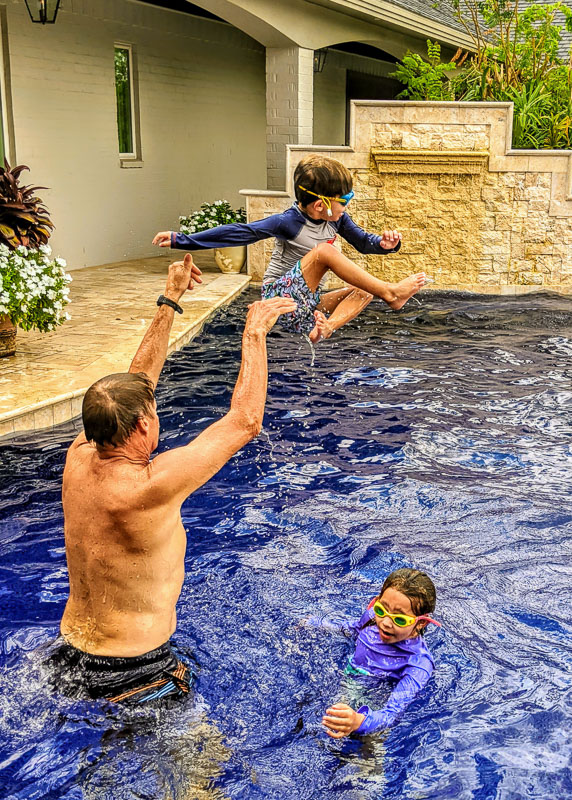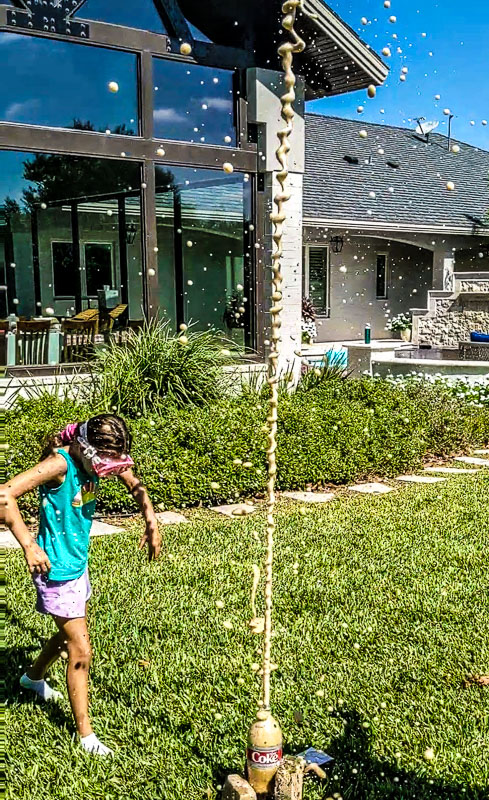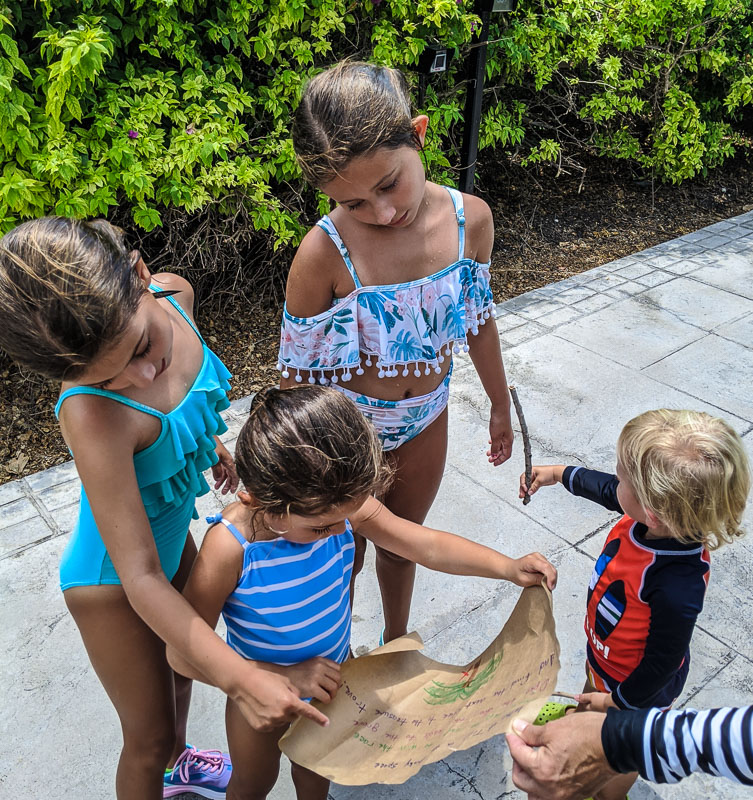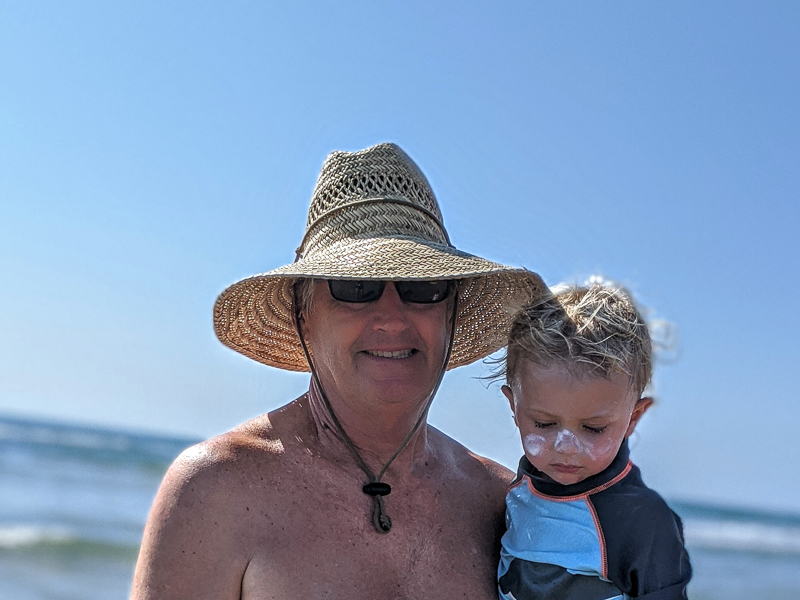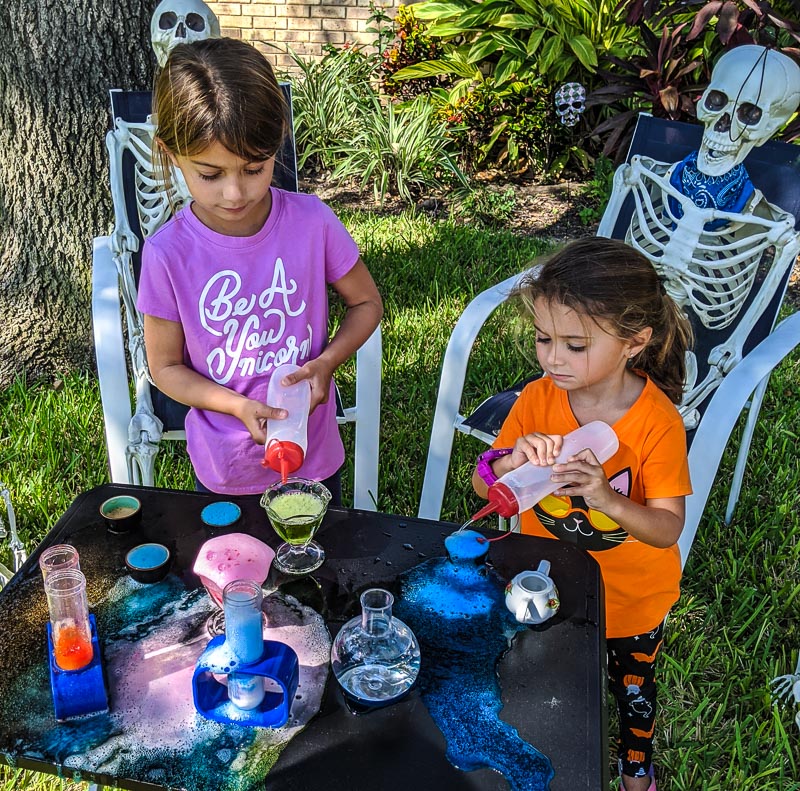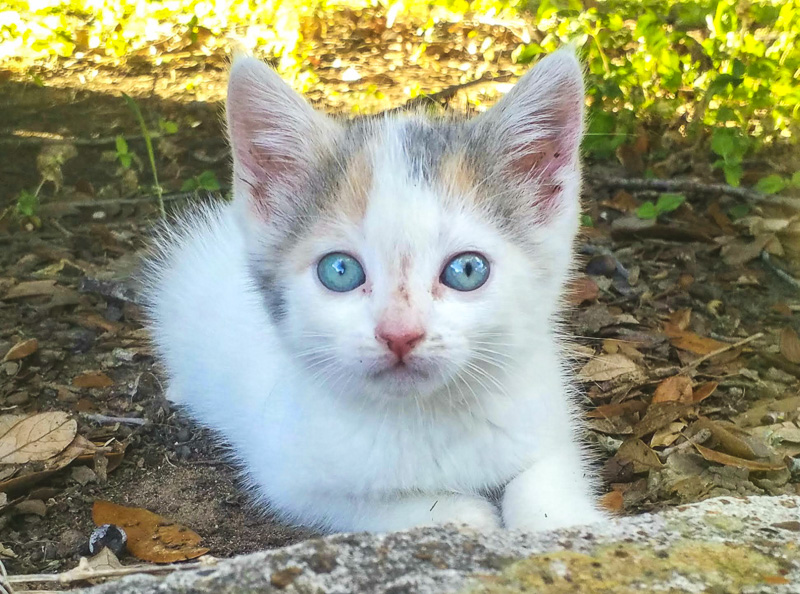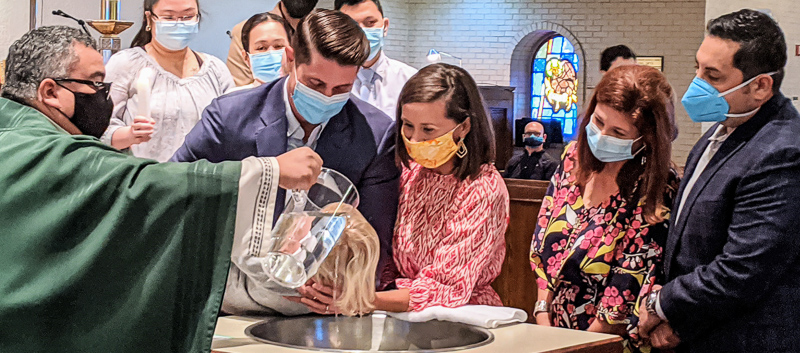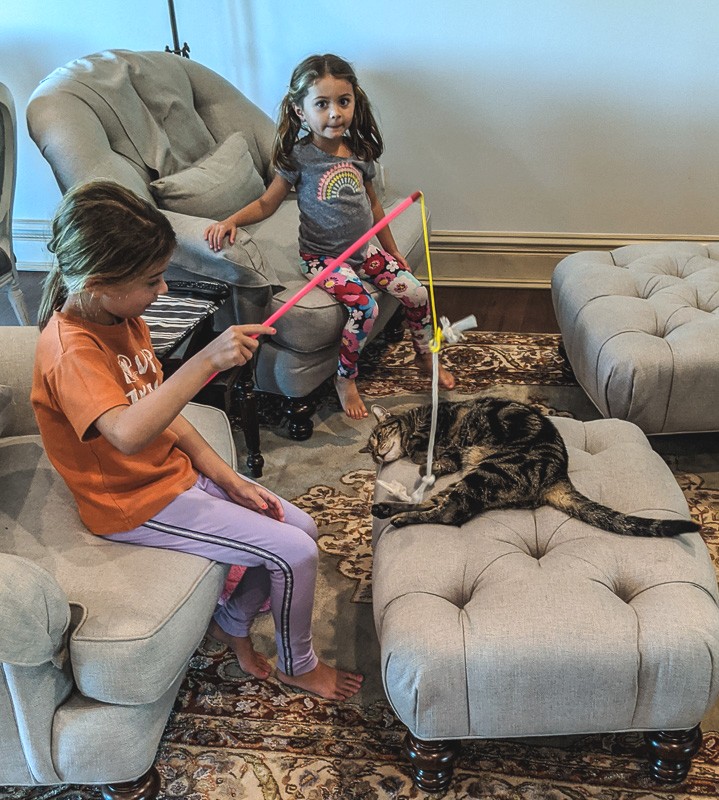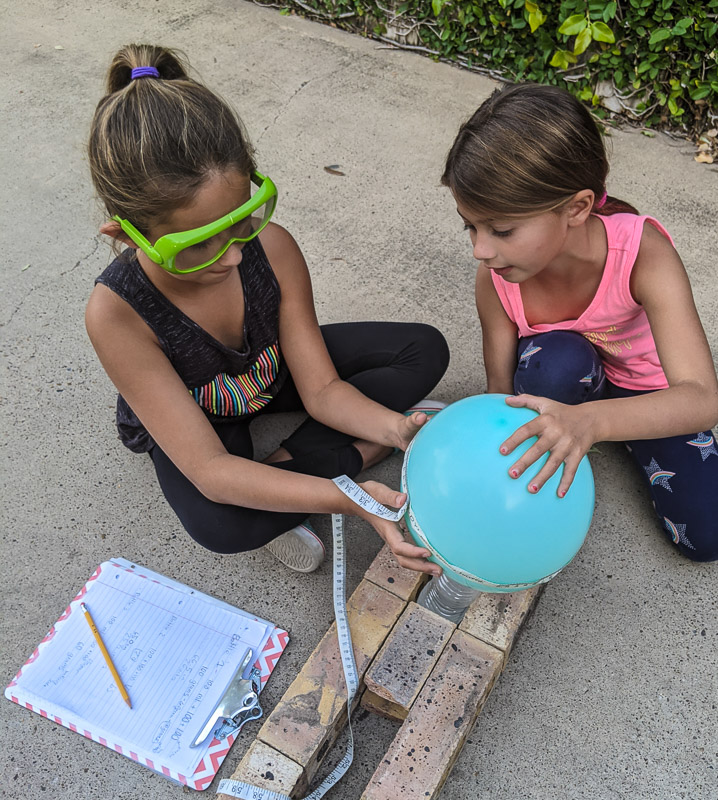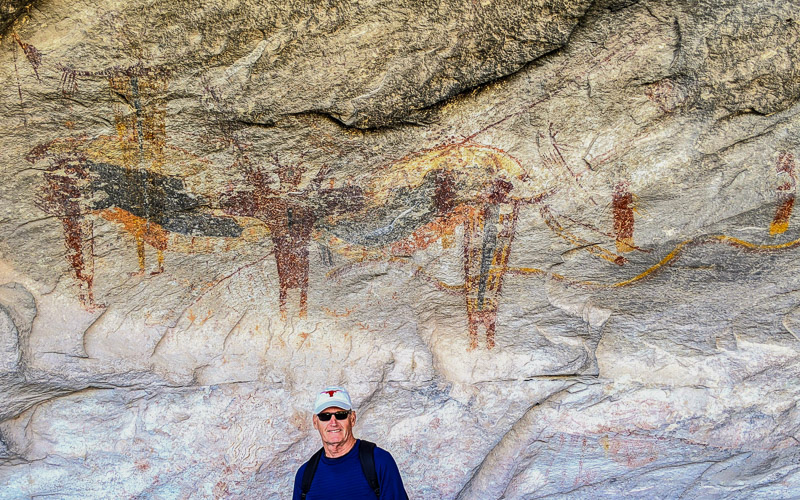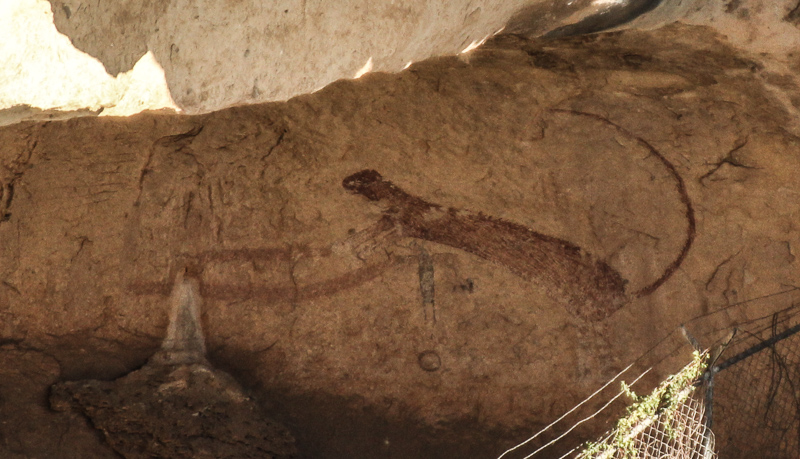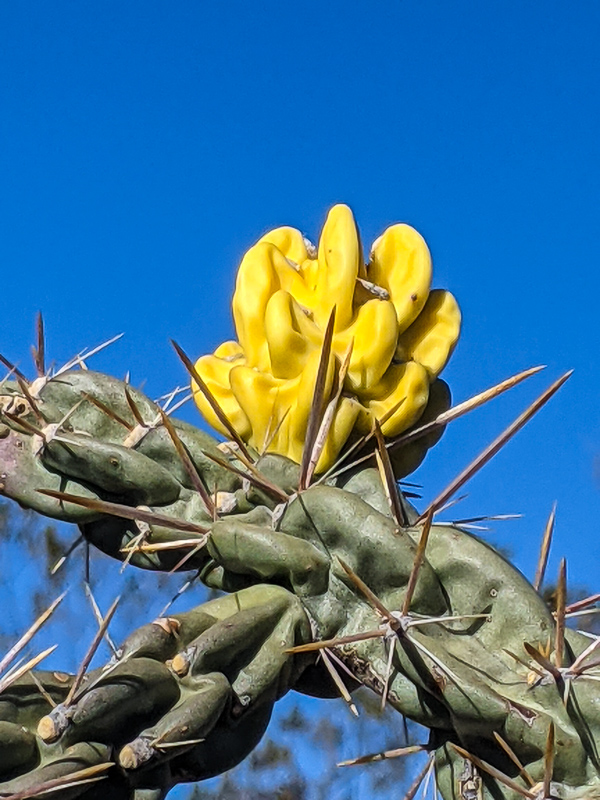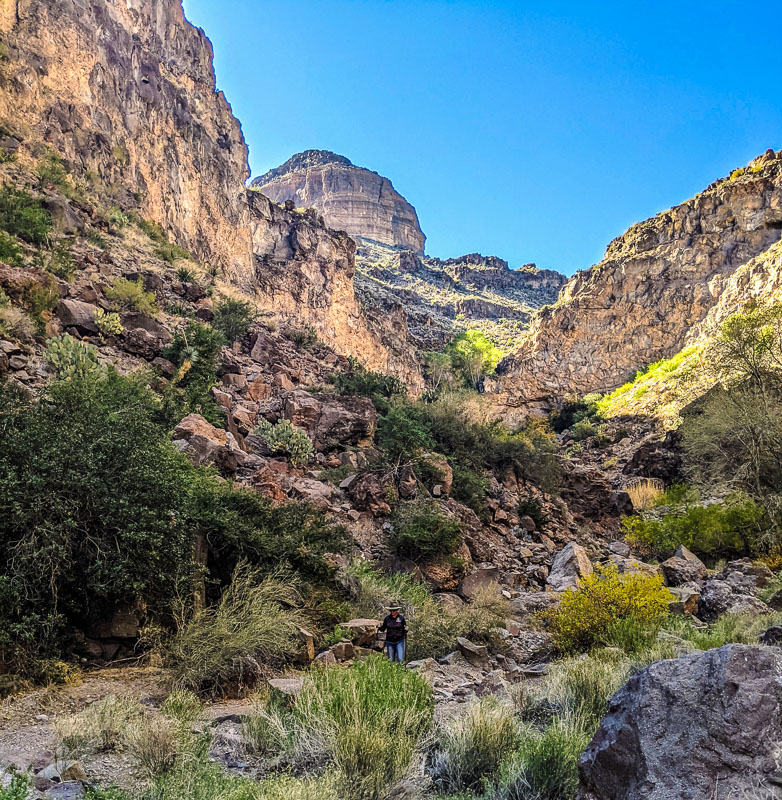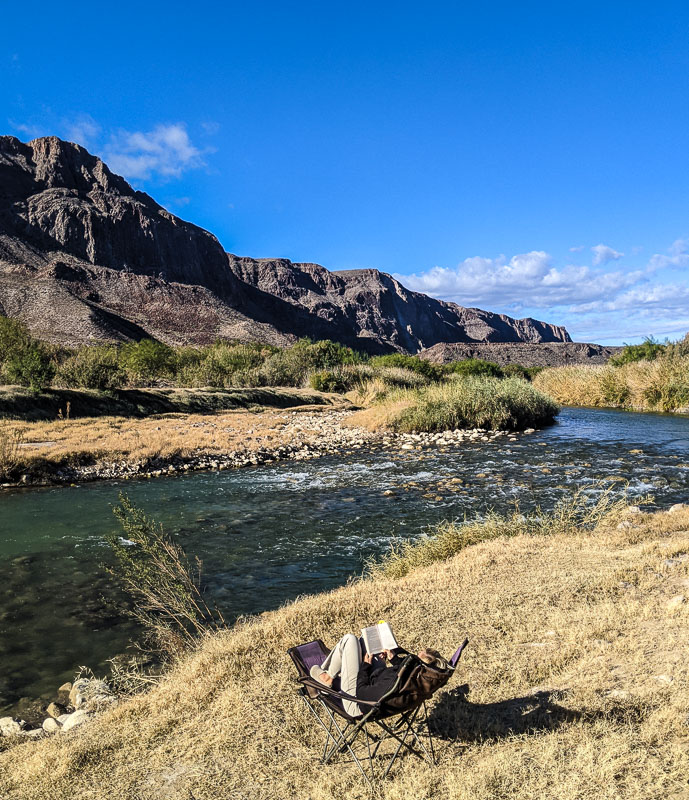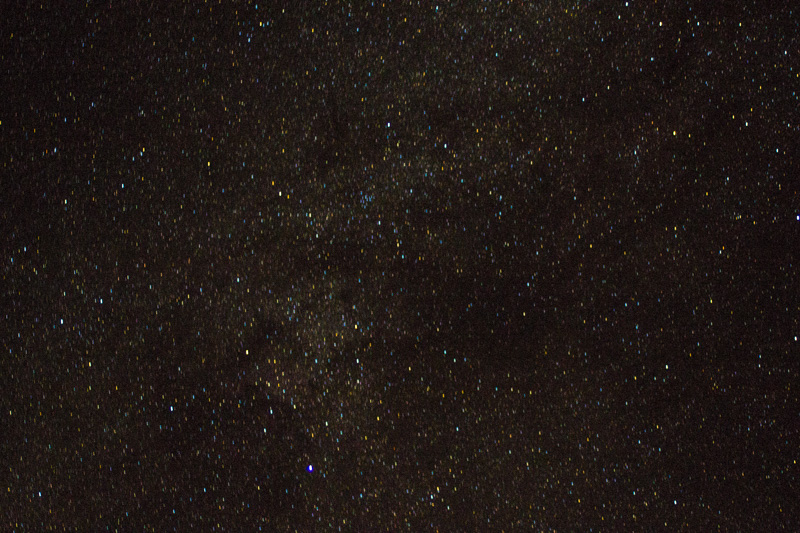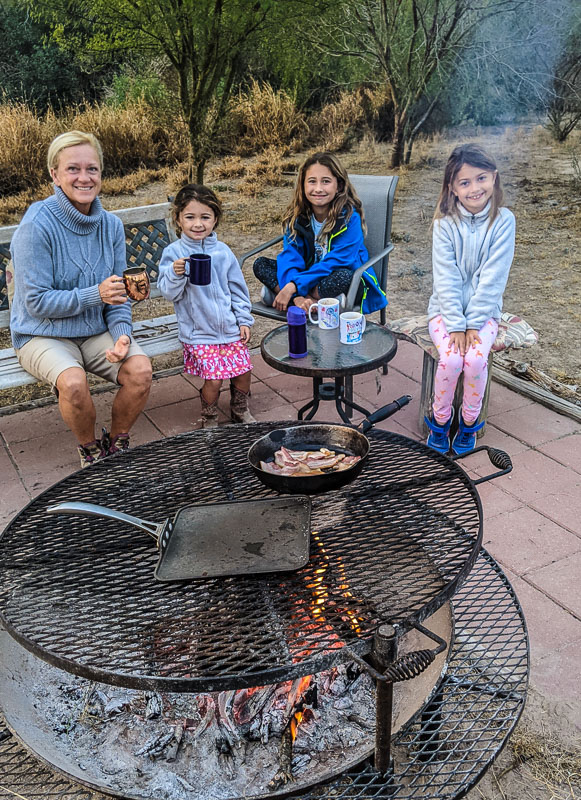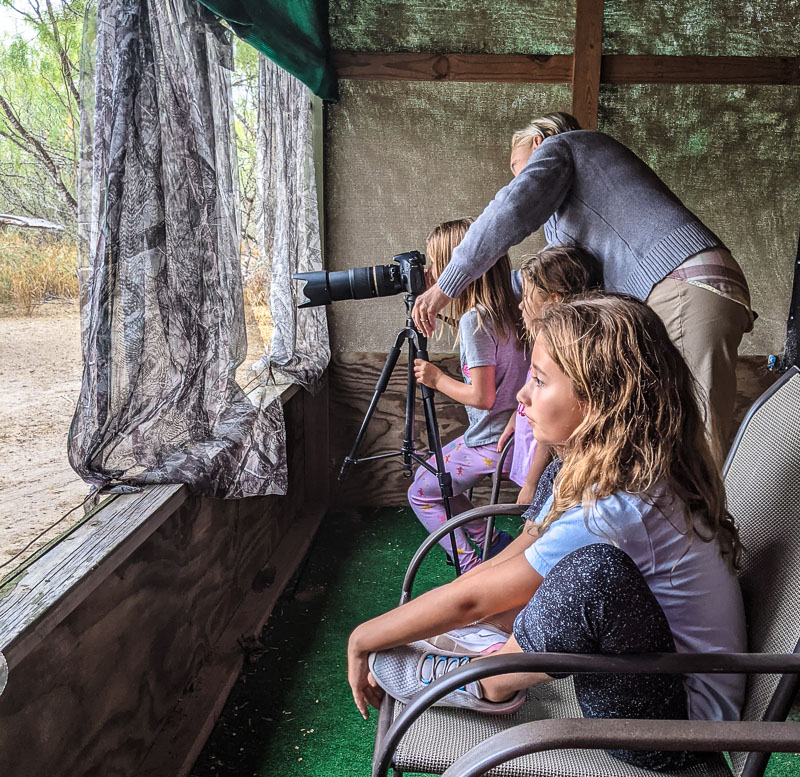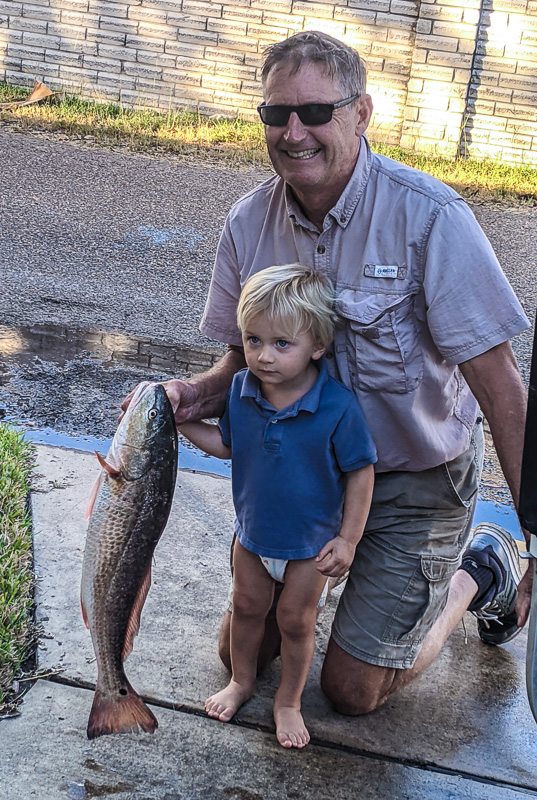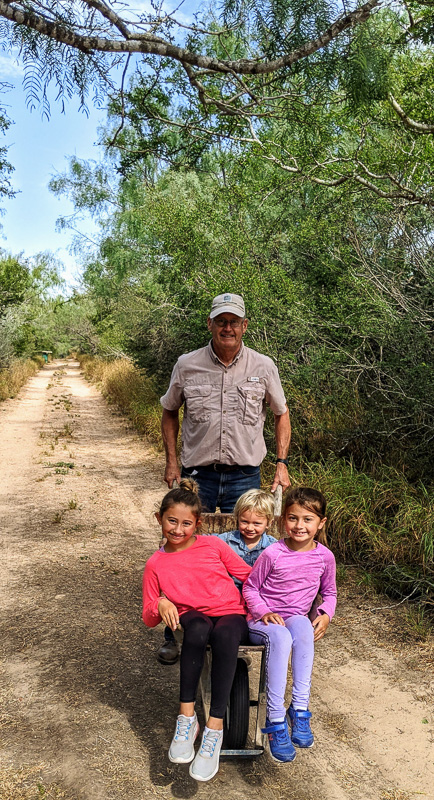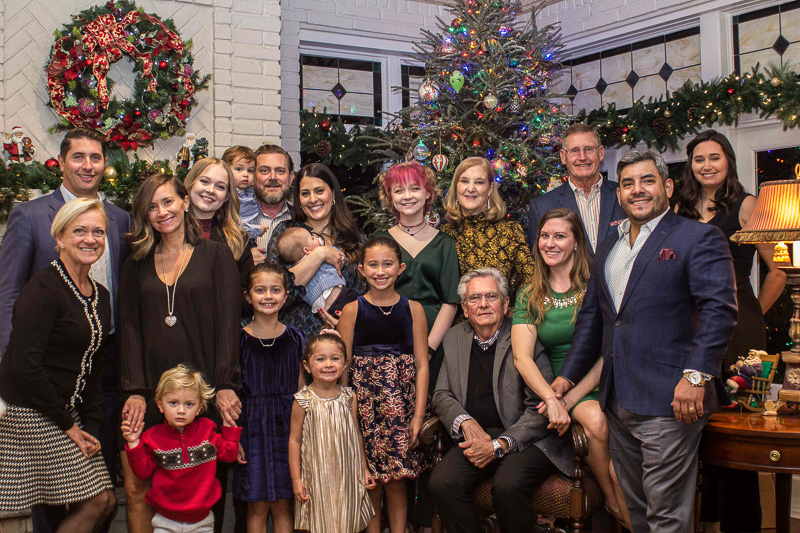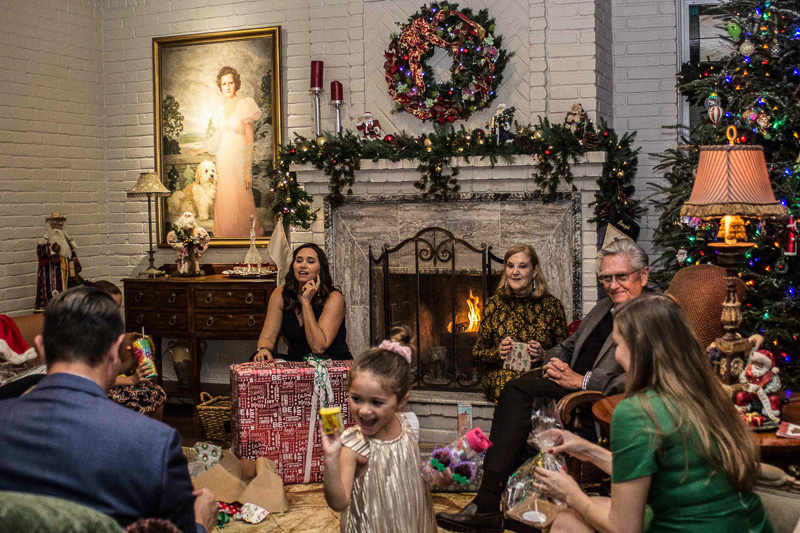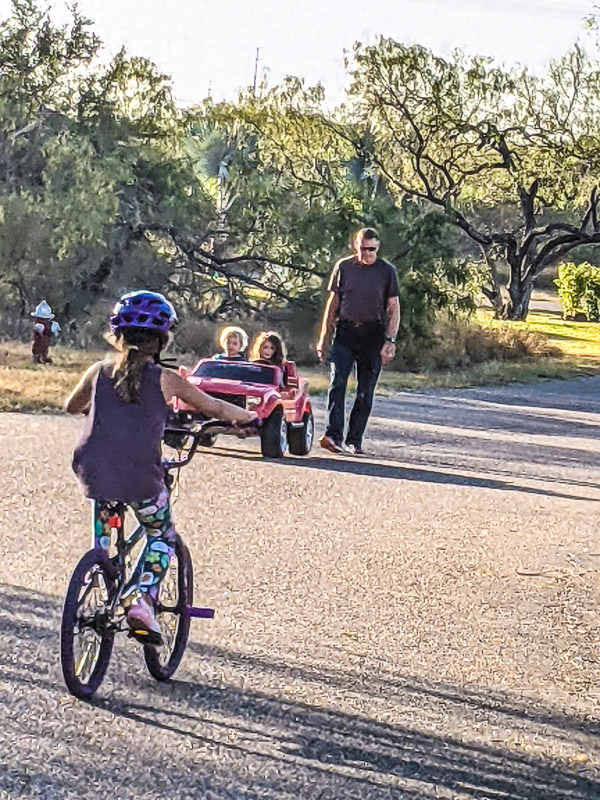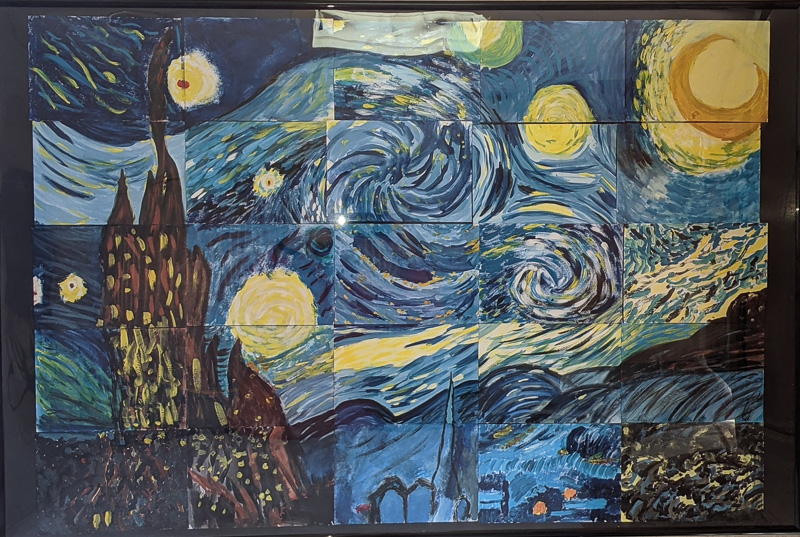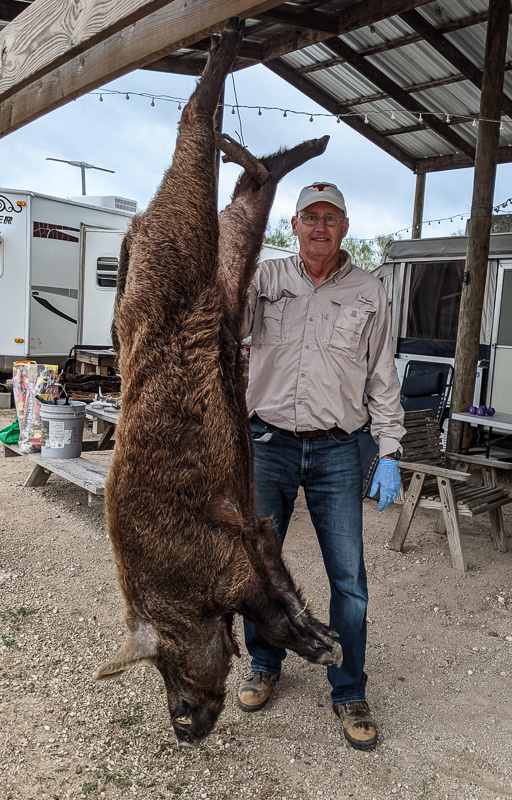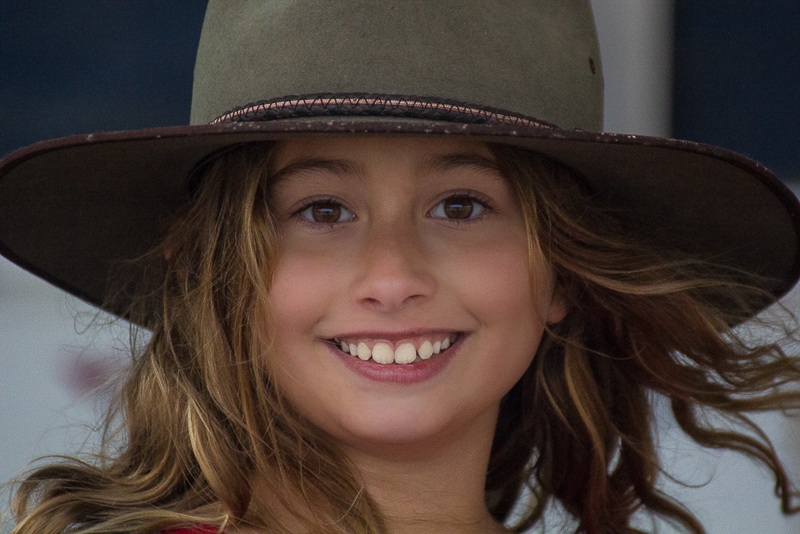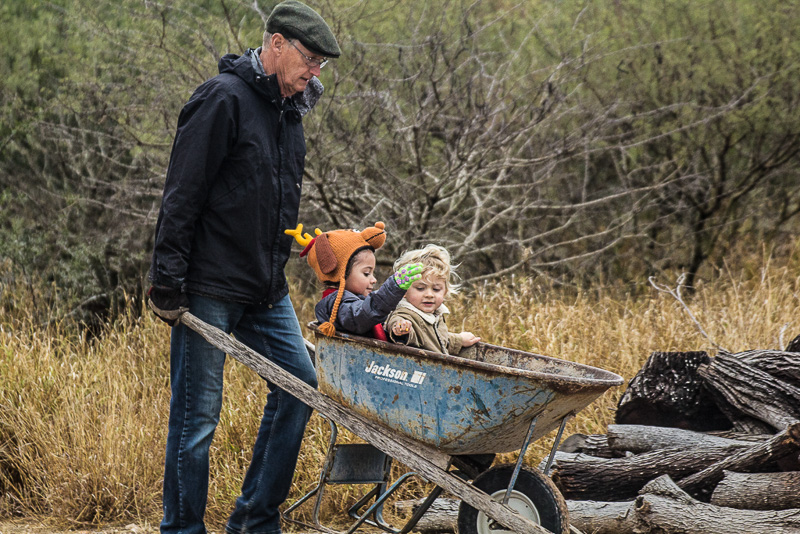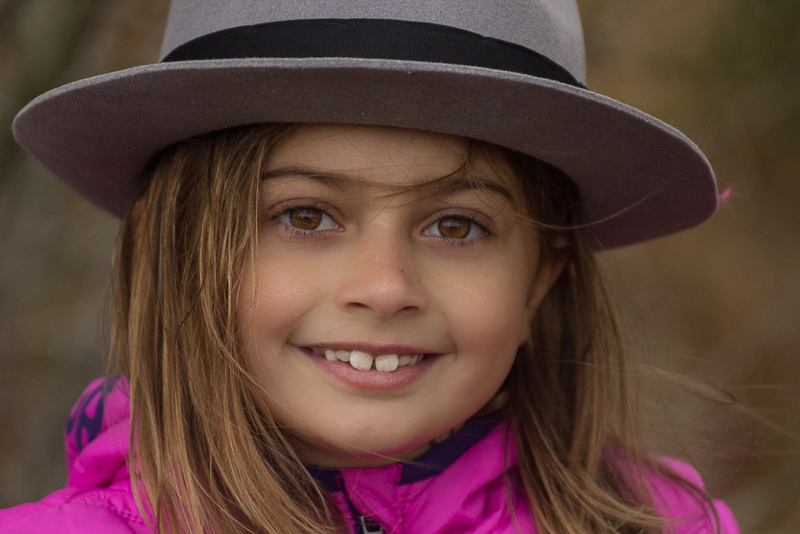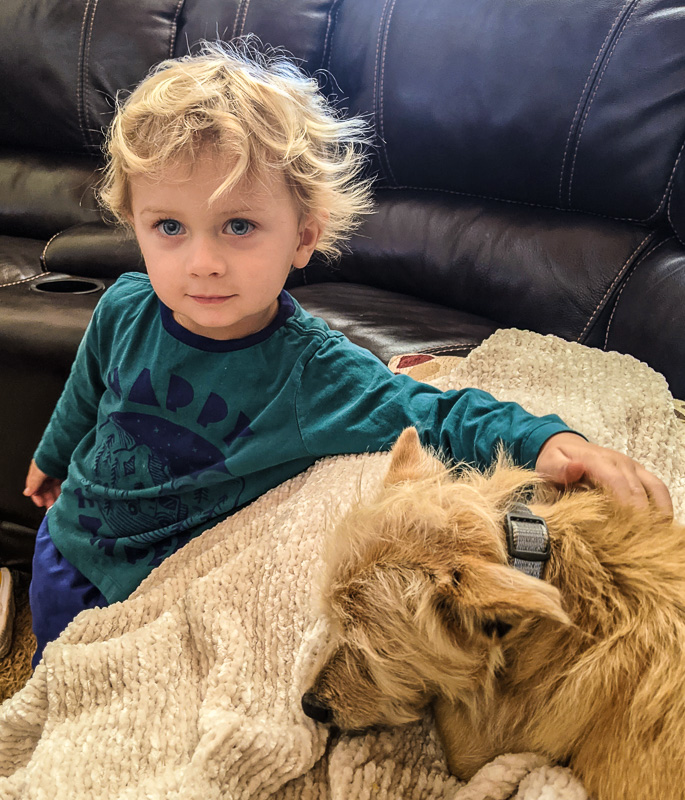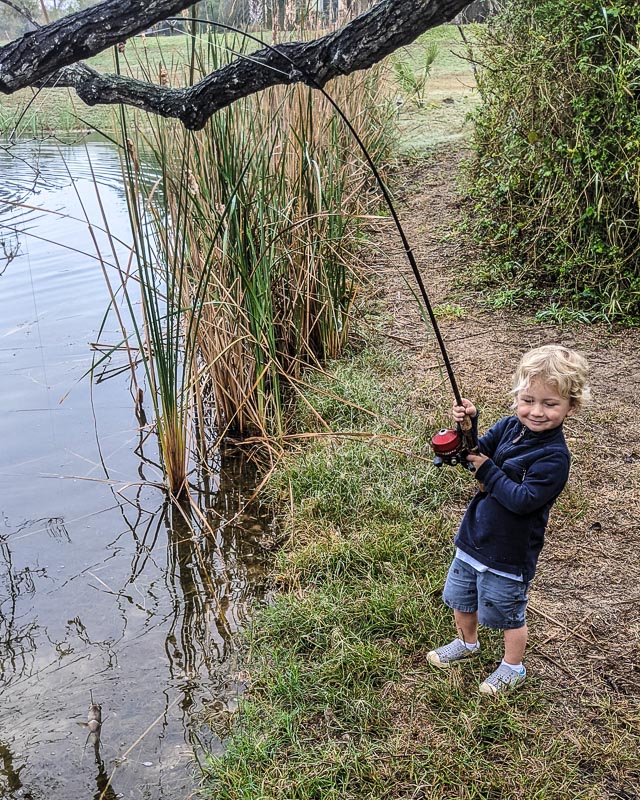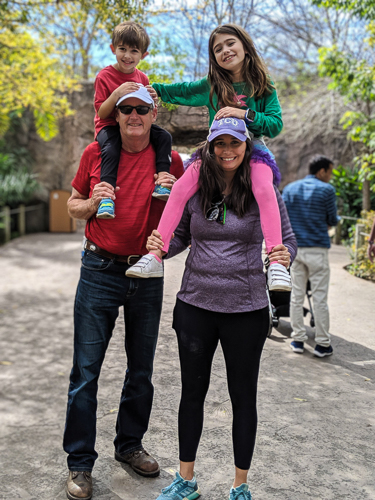 2020:
Interrupted by a Pandemic
October, 2019 - January, 2021


Friends and family,

It has been over a year since we updated our website. Blame it on Covid! Although that's a joke, we all know there's truth behind it with everyone's life disrupted. Looking back, despite the pandemic, a lot has happened so I will begin our story in October, 2019.

After our return from Ireland and an extended stay on the Oklahoma farm, we travelled north to witness the changing of the leaves in Colorado. The most spectacular scenery was found in Maroon Bells, Aspen, CO. It is a very popular destination so our advice is always head in the opposite direction of the crowds, there is spectacular hiking once you leave the crowds behind!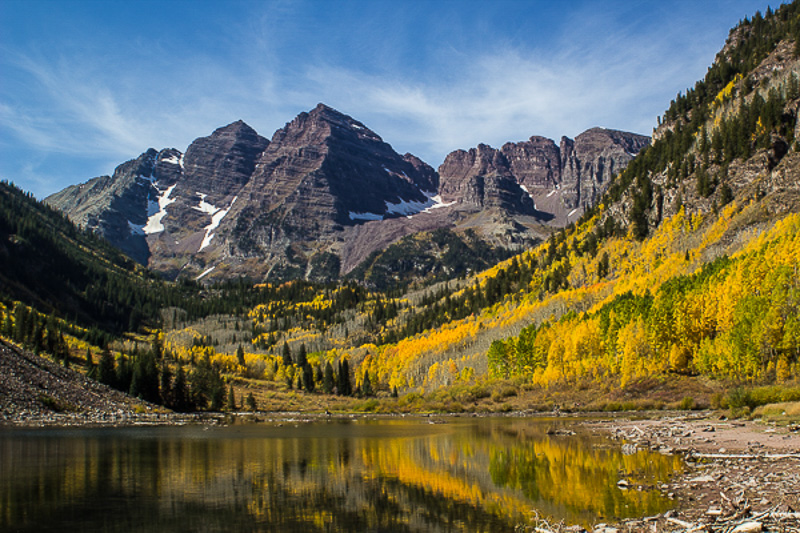 Next was Great Sand Dunes National Park, located near Alamosa, CO. What a great surprise! It has the tallest dunes in North America. There are no trails, you study the mountains (dunes) from the base, pick a route and dale' gas, hike until your heart is full.

By November we were back 'home' in the Rio Grande Valley (RGV). For many years we have been volunteers at Bentsen State Park, Mission, TX and we enjoy our service. Living on the border includes having the Border Patrol as our local Neighborhood Watch, as seen with this group of ninjas (all the undocumented were wearing black in their unsuccessful daylight crossing).

November also means Thanksgiving and a big family gathering. Little did we know that would be the last large gathering before Covid came down.

Family is the reason we are in the RGV so we were blessed to spend time with them at Bentsen Park, family birthday parties, our formal Christmas dinner and just hanging out at the ranch. Looking back we cannot believe how much the grandkids have grown!
As we get older, we lose friends along the way. Some go in other directions, some we just lose contact with, sadly, some we lose altogether as we did with good friend, Mark Dunham. I had known/worked with Mark for over 40 years with memories running broad and deep. His family sent his spirit off in style with mariachi music, his favorite, in a fabulous setting. So long my friend.

By February, 2021 is was time to leave the ranch and head to Louisiana for Mardi Gras. Before the partying began JoDon, her brother, Nakia, her niece, Sydni, and other extended family participated in the New Orleans Rock 'n' Roll half marathon. The turnout was so large that when the race began it took JD 45 minutes just to make her way to the start line. But the event was very well organized and a lot of fun. We did not fully appreciate our ability to mingle uninhibited with thousands of people.

When you think of Louisiana its Mardi Gras and crawfish. Well, we did both proud. Mardi Gras parades were happening throughout the state for many weeks. There are so many parades there are websites dedicated to telling the public the who/what/where of every parade. Brother-in-law, Nakia, was an experienced Mardi Gras planner and we took advantage of his knowledge to be in the right place at the right time. Along with Nakia's extended family we were joined by good friends, Bill Martin and Margie Sullivan. And of course, our fellow traveler, daughter Amanda, joined us for the party. AND IT WAS A PARTY! During this great party, COVID-19 was on page 10 of newspapers. No big deal or concerns.

While travelling to/from Louisiana we stopped in Houston to see daughter Ashley and family. Shown is a picture culminating a great day spent at the Houston Zoo with Ashley, Olive and Will.

In March we headed back to South Texas and began learning about COVID-19. Immediately after Mardi Gras, the New Orleans' hospitals began to fill up with COVID-19 patients. Let the finger pointing begin! We returned to the secluded life on the ranch, a self-quarantine although we didn't even know how to spell it.

One of our tasks was to dispatch a pair of feral hogs. Wild pigs can be extremely destructive to the land and the native wildlife. By mid March the grocery stores had no meat, toilet paper, etc. so when I gave the hog to the ranch hand he joked (in Spanish), "The stores have no meat but now I have meat for my family for the next month." Ten months later I eliminated the other hog, which was even larger.
About this time the economy and all schools were closed because of the virus. WT?? Son, Nathan, and his wife, Vanessa, were in quite a jam. Both work in the pharmaceutical industry, their work was/is critical, and they have four kids and school was suddenly closed. So, we volunteered to help the kids with their on-line schooling, probably for a few weeks until everything cooled off. Eight months later, JoDon was still assisting the older kids and I still had daytime custody of the two-year-old, Weston. Despite being a 'job' from 7:30 am to 5:30 pm, it was a wonderful experience to interact with the grandies. The photo is of our McAllen sequestered family on Easter Sunday, 2020.


We had expected to go to Newfoundland, Canada mid 2020. But by this time all the borders were closed so adios to going. As it turned out, it was for the best that we did not depart Texas. In between homeschooling, we were also available to help in a time of need in Houston with our two other grandies during the summer. Funny how that sometimes works out, being in the right place when there is a need?

Everyone was challenged to find new paths during this most difficult year. We found ourselves in a semi-sequestered world of Houston, McAllen and South Padre Island. We did a fine job of making lemonade from the lemons.

Pops' boots!
We had several restricted celebrations during the summer including my 65th birthday, Will's birthday party, Weston's baptism, and a Houston family party that included dressing up and decorating the dinner table. When offsite school returned in September there were school science projects, swimming lessons, sleepovers, time at the ranch, etc. It has been memorable!

One happy story to share for the year was the discovery of a lost kitten in the alley. I told JoDon, "Leave the kitten alone, don't get involved" but fortunately she didn't listen. We took the kitten in and it turned out to be one of the sweetest kittens one could imagine. JoDon organized the girls to canvas the neighborhood with checklists and flyers to make sure it hadn't wandered off. No one claimed it. We travel too much to have a pet and the McAllen grandchildren can't have a kitten due to allergies. We posted the kitten on Facebook and to our surprise, daughter Ashley, had decided the previous night to look for a kitten for her kids. Voila! Sister Tina, happened to be driving to Houston the next day so we packed the kitten's stuff and away she went. The kitten, now named Josie, is probably the luckiest kitten in Texas with her new, very loving family.

This Thanksgiving was spent with family that we routinely interact. Immediately afterword with on-line instructing in our rearview mirror, we set out for West Texas. First stop was the pictographs at Seminole Canyon State Park, located close to Lake Amistad (Del Rio, TX). We took the guided tour which gives access to most of the pictographs. Our state guide was actually French who married an American archeologist. She admitted that she didn't think highly of the Seminole Canyon pictographs (France has some of the best and oldest in the world) until a group of French archeologists visited the park and marveled about the local pictographs.

The Seminole Canyon pictographs were done about 7,000 BC and are some of the oldest in North America (France has pictographs from 45,000 BC). The largest of the pictographs is of a large panther, about 10 feet long. Other pictographs are of shamans, festivals, animals, etc. We have visited pictographs in North America, South America, Australia and Europe and these are impressive, a well-kept Texas secret worth the time to explore.

The Big Bend Ranch State Park is a very different experience than Big Bend National Park. The biggest difference is a lack of visitors, a Texas Park and Wildlife strategy. The park is dedicated to backpackers. It is beautiful and the solitude and natural beauty, both day and night, was very soothing. Hiking trails are abundant, my hiking boots took a beating but lounging along the Rio Grande River was a great way to start a day, or finish a day.

After Big Bend Ranch State Park, we headed to Davis Mountains State Park which also offers some great hiking. By this time, it was mid-December and getting very cold, waking to 18F in the mornings. No big rush to hit the trails! But the days warmed so a light jacket was sufficient and the hiking was very good.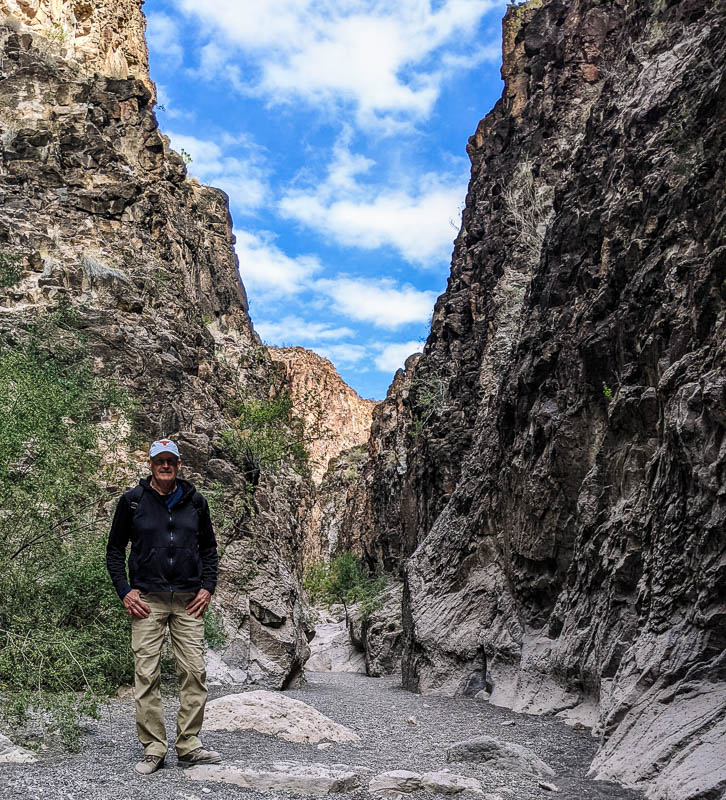 Our campsite, USA.
Mexico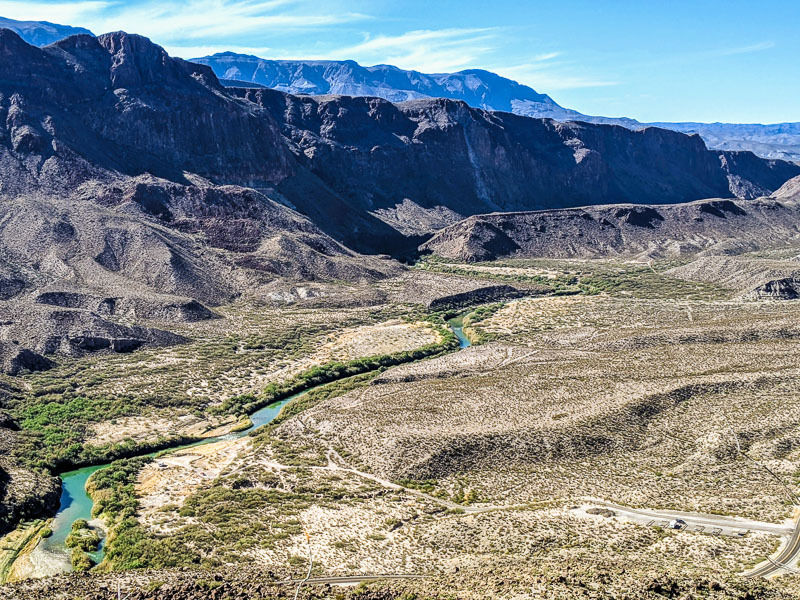 We made it back to South Texas in time for an immediate family Christmas celebration, fun at the ranch and a friend's home that included catching small fish on almost every try. As a family project, JD came up with the idea of replicating a poster of Van Gogh's "Starry Night". She divided up the poster in small sections and then randomly assigned the sections to each of us to paint on blank cards. There were nine of us (Nathan, Vanessa, 4 kids, BR, JD and the housekeeper). We then put all the cards together and this is how it turned out. Not bad, eh?

Our next chapter to our lives will be announced soon, as if we know what the future will bring. HA!

We think Weston and Rusty might have the same hairdresser.

Wishing everyone the carefree happiness of a child.

BR/JD